4th October, 2018
Pavilion Kuala Lumpur
Armani/KL store opening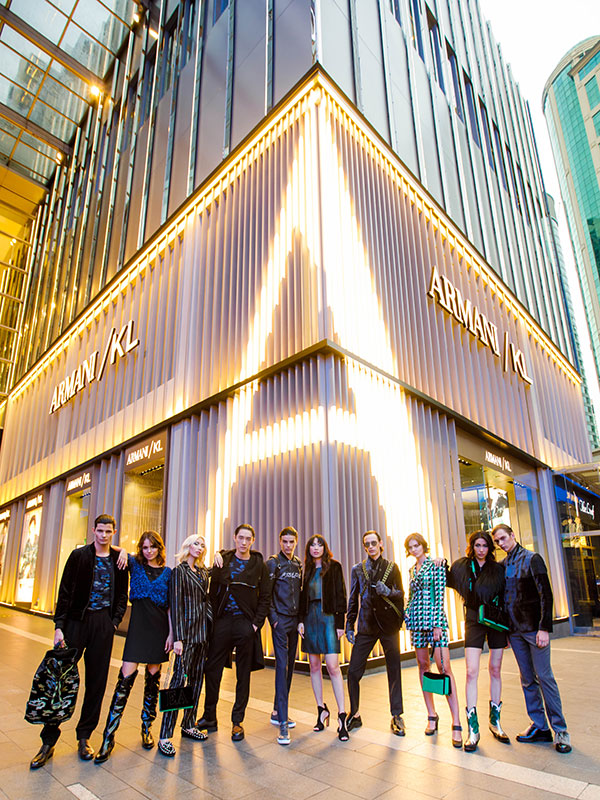 Emporio Armani models posing outside the main entrance of the new Armani/KL store.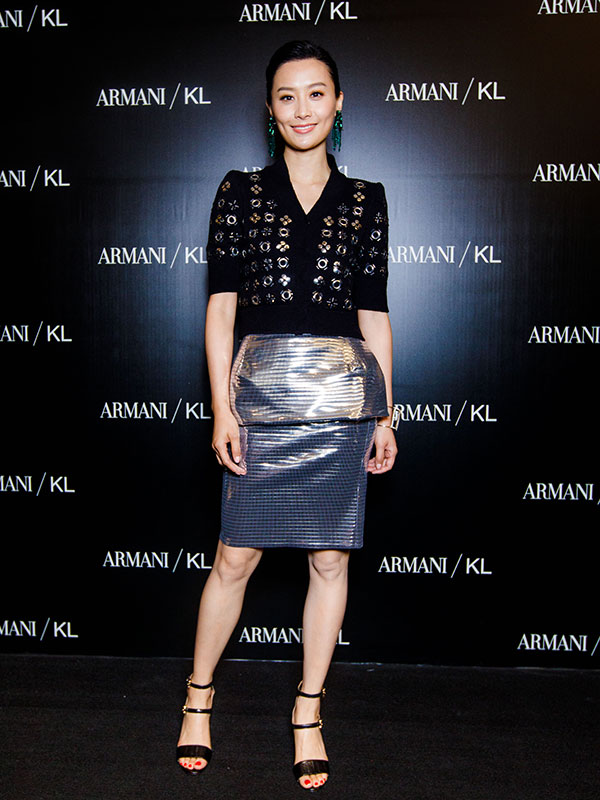 Chinese actress and singer Fala Chen dressed in Giorgio Armani.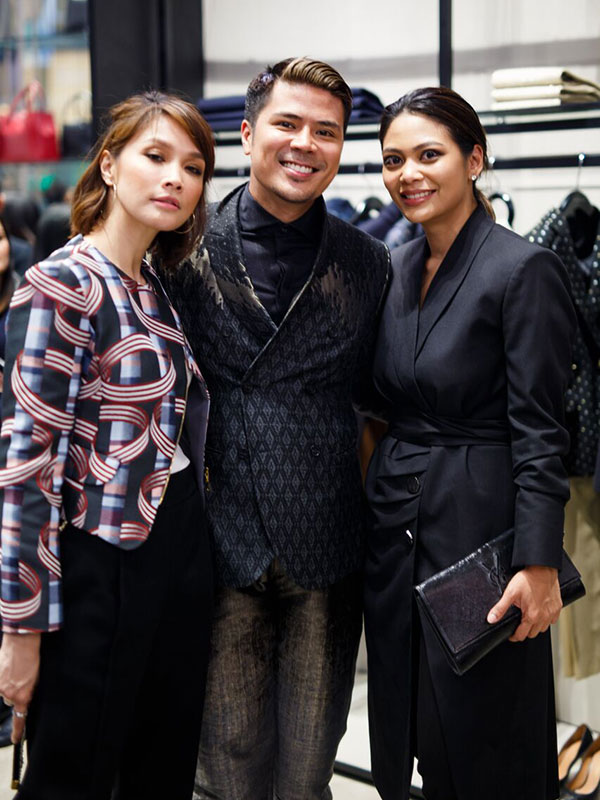 Scha Alyahya, Awal Ashaari and Zaireen Ibrahim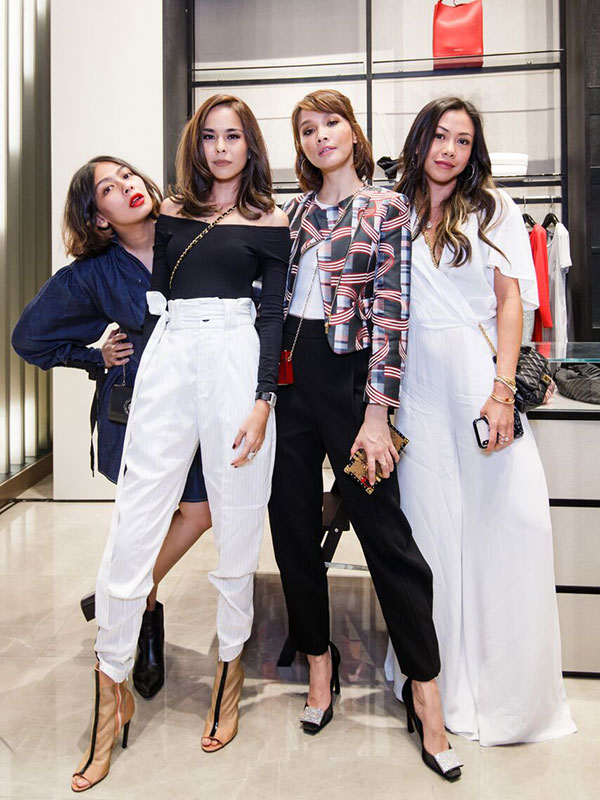 Yana Baharuddin, Kim-Raymond, Scha-Alyahya and Datin Sabrena Khalid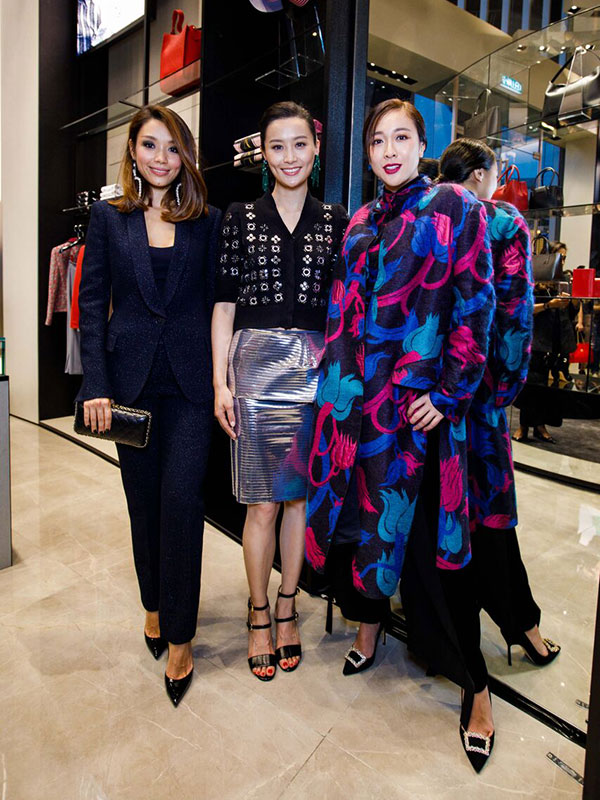 Marion Caunter, Fala-Chen and Debbie-Goh
Kavita Sidhu and Roberto Guiati
Datuk Kelvin Tan, Danielle Graham and Joe-Flizzow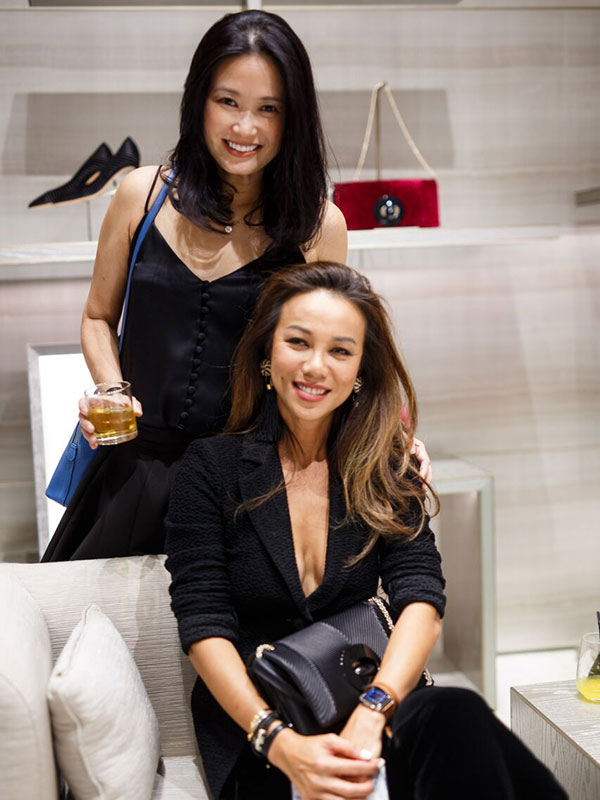 Datin Maureen Ooi and Soong Ai Ling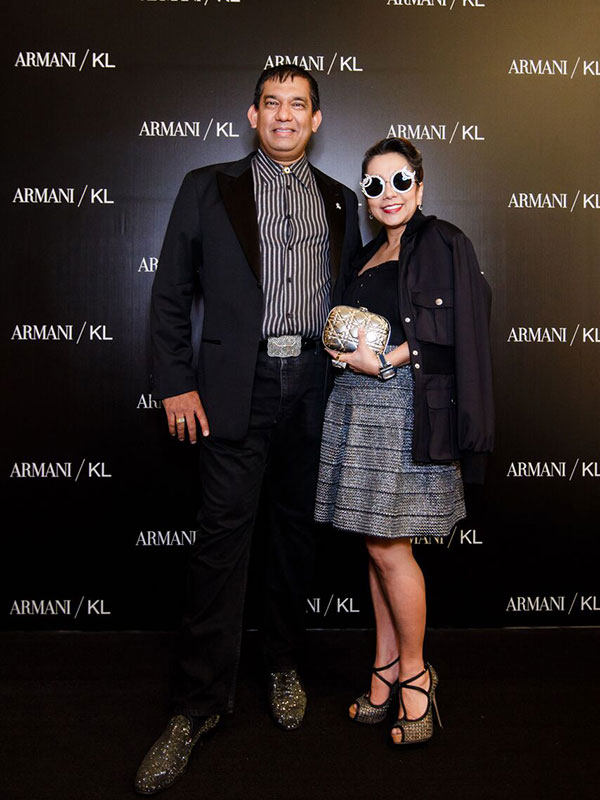 Andrew Abishegam and Chris Abisheam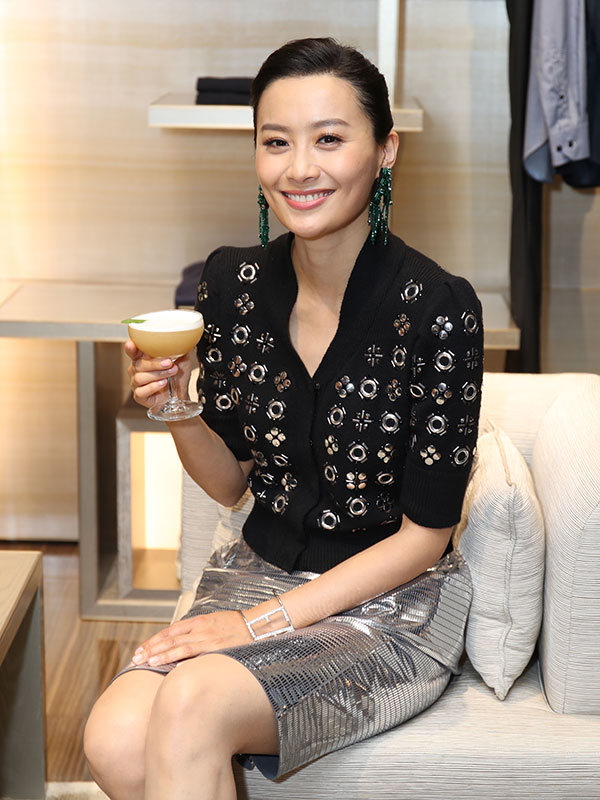 Fala Chen enjoying a drink in the Armani/KL store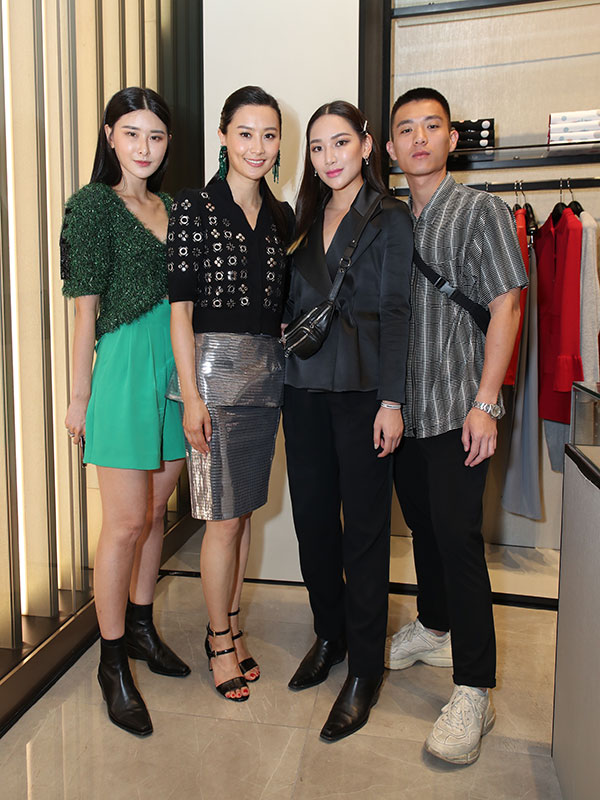 Juwei Teoh, Fala Chen, Jane Chuck and Hanpin Ma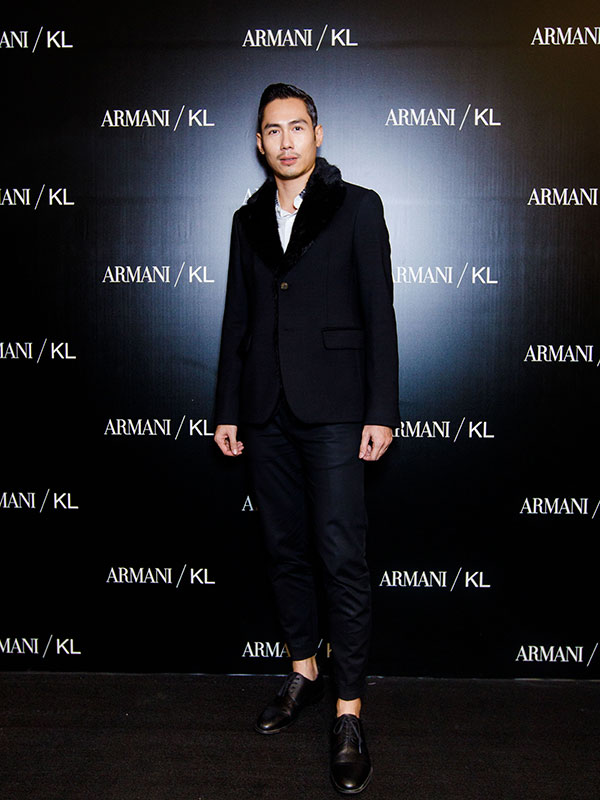 JC Chee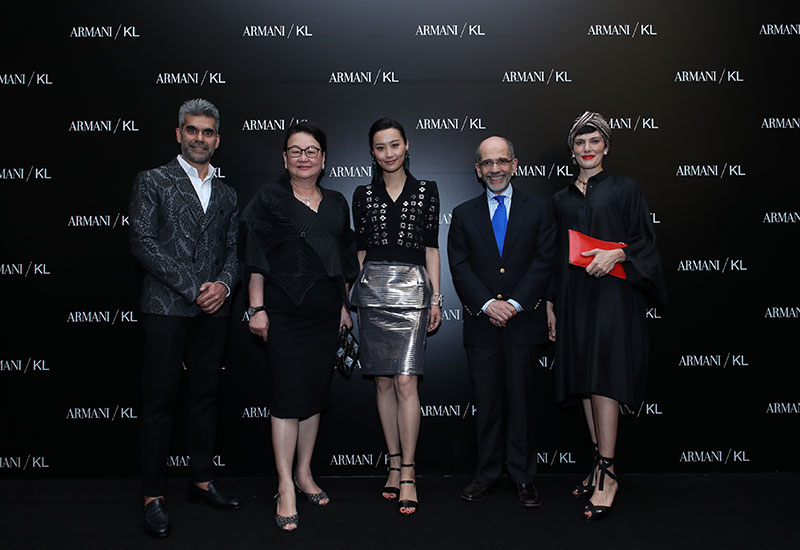 Anand J Metha, Dato Joyce Yap, Fala Chen, H.E Cristiano Maggipinto and Madame Tamara Hardikar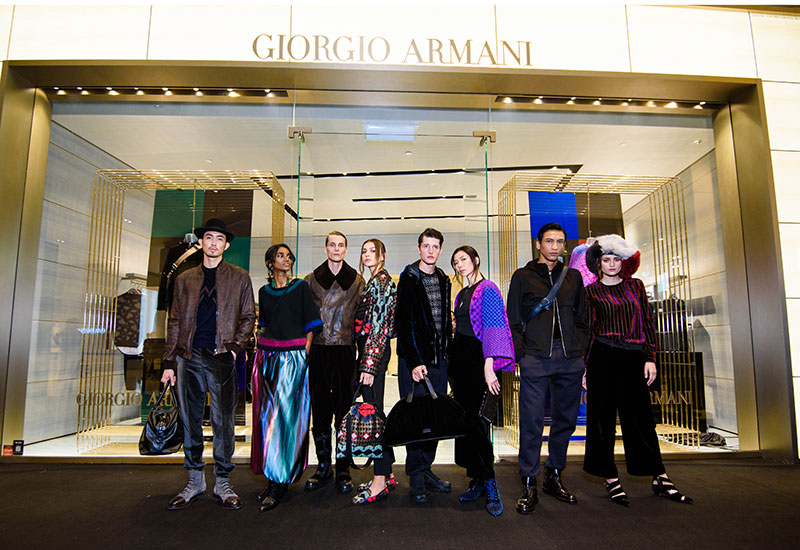 Giorgio Armani models posing in front of the Giorgio Armani entrance.
DJ Twinkies entertained guests with upbeat music throughout the evening.
AJ-Ubrani-_-Mr-Anand-J-Metha
AJ-Ubrani-_-Mr-Anand-J-Metha
(swipe left for more photos)
Armani Group proudly celebrated the opening of its Armani/KL boutique in Pavilion Kuala Lumpur last week with a special presentation of both the Giorgio Armani and Emporio Armani Fall/Winter 2018 collections.
Gracing the event with her presence was famed Chinese actress and singer Fala Chen, alongside KL's most stylish including Marion Caunter, Joe Flizzow, Scha Alyahya, Awal Ashaari, Kavita Sidhu, Jane Chuck and JC Chee.
The freshly renovated space features an avant-garde design conceptualised by Giorgio Armani and his team of in-house architects.
Bronze vertical metal louvers adorn the entire height of the main façade, allowing natural light to shine through for a peek inside its gold-accented lavish interiors. Most noticeable as shoppers walk by is the larger-than-life "A" at one corner, juxtaposed against the metal structures and visible from different viewing angles.
Pop by the boutique in Pavilion Kuala Lumpur now to shop the brand's latest collections.
Location: Lot 2.11 & Lot 3.12, Pavilion Kuala Lumpur, 168, Jalan Bukit Bintang, 55100 Kuala Lumpur