In the lead up to the Asia's 50 Best Restaurants 2021 virtual awards ceremony this Thursday, the 50 Best team today announced a separate list of restaurants voted between the 51st and 100th spots for the first time.
Presented in association with S.Pellegrino & Acqua Panna, the 51-100 list aims to spotlight a wider range of noteworthy establishments across the region. The inaugural list features eateries "that will inspire food lovers as they consider their future dining and travel plans" – highlighting countries across the Asian region, from India to Malaysia, Mainland China to the Philippines.
While Dewakan did not make the cut for top 50 after breaking through the list for the first and only time in 2019, the modern Malaysian restaurant remains the top local establishment to be recognised by the international awards at the 66th spot. Meanwhile, Penang's Gen debuts at the 92nd spot and Nadodi squeezes in at the 99th spot – making up a total of three Malaysian establishments on the list.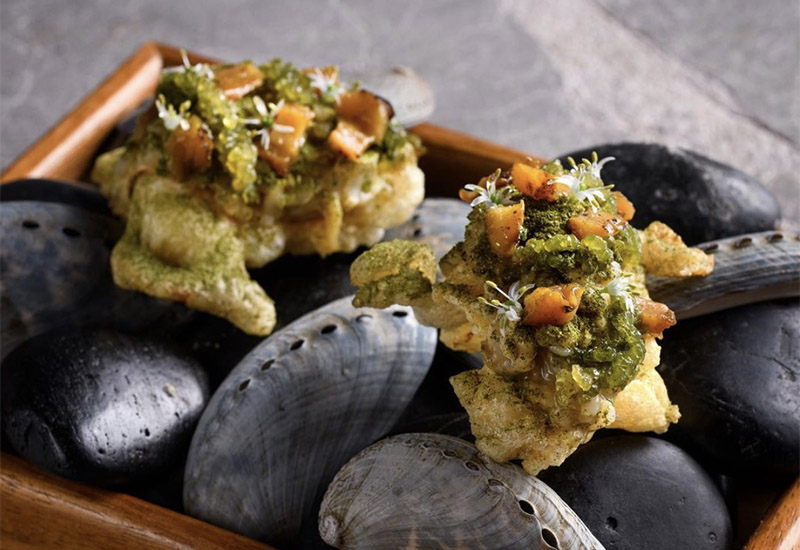 Discover the full 51-100 list of Asia's 50 Best Restaurants 2021 below.
51. Sugita, Tokyo, Japan
52. Ultraviolet by Paul Pairet, Shanghai, China
53. Quintessence, Tokyo, Japan
54. Il Ristorante Luca Fantin, Tokyo, Japan
55. 80/20, Bangkok, Thailand
56. Nihonbashi, Colombo, Sri Lanka
57. Sushi Saito, Tokyo, Japan
58. Bukhara, New Delhi, India
59. Samrub for Thai, Bangkok, Thailand
60. Meta, Singapore – American Express One To Watch Award 2021
61. Xin Rong Ji (Nanyang Road), Shanghai, China
62. Raan Jay Fai, Bangkok, Thailand
63. Locavore, Bali, Indonesia
64. Villa Aida, Wakayama, Japan
65. TocToc, Seoul, South Korea
66. Dewakan, Kuala Lumpur, Malaysia
67. Mosu, Seoul, South Korea
68. The Eight, Macau, China
69. Ensue, Shenzhen, China
70. Paste, Bangkok, Thailand
71. Tenzushi Kyomachi, Kitakyushu, Japan
72. Joo Ok, Seoul, South Korea
73. Nouri, Singapore
74. Le Normandie, Bangkok, Thailand
75. Taian Table, Shanghai, China
76. Xin Rong Ji (Linhai), Taizhou, China
77. Esora, Singapore
78. Bo.Lan, Bangkok, Thailand
79. Baan Tepa, Bangkok, Thailand
80. Nahm, Bangkok, Thailand
81. Avartana, Chennai, India
82. Da Vittorio, Shanghai, China
83. Eté, Tokyo, Japan
84. Antonio's, Tagaytay, Philippines
85. Sugalabo, Tokyo, Japan
86. Onjium, Seoul, South Korea
87. Écriture, Hong Kong, China
88. Robuchon au Dôme, Macau, China
89. Jin Sha, Hangzhou, China
90. Gallery by Chele, Manila, Philippines
91. Cenci, Kyoto, Japan
92. Gen, Penang, Malaysia
93. Yong Fu (South Maoming Road), Shanghai, China
94. Candlenut, Singapore
95. Sichuan Moon, Macau, China
96. Aragu, Noonu Atoll, Maldives
97. Quince, Bangkok, Thailand
98. Tung Dining, Hanoi, Vietnam
99. Nadodi, Kuala Lumpur, Malaysia
100. Jade Dragon, Macau, China
Don't see your favourite regional restaurants on the list? Perhaps they made it to the ninth edition of the prestigious annual awards, after all. Only one way to find out – catch the Asia's 50 Best Restaurants 2021 digital awards show on Facebook and YouTube this Thursday, 25th March at 4.30pm local time (MYT). Watch this space for updates.
For more information, visit the official website here.