This laudable recognition has put Malaysia on the epicurean map, coming from a ceremony dubbed the "Oscars of the Asian Gastronomic World".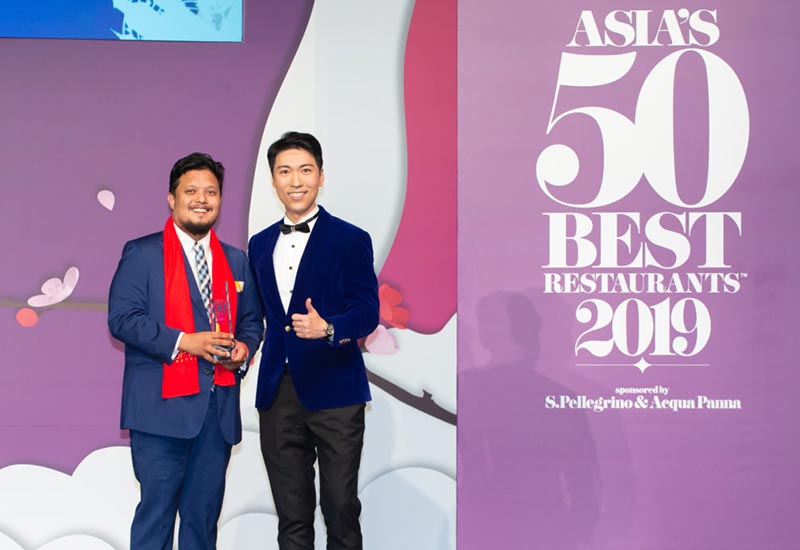 Emotions ran high at Asia's 50 Best Restaurants 2019 awards ceremony in Macau last night, naming Dewakan – the first and only Malaysian restaurant to make the cut – at 46th place.
This laudable recognition has put Malaysia on the epicurean map, coming from a ceremony dubbed the "Oscars of the Asian Gastronomic World". On top of that, the Shah Alam-based modern Malaysian restaurant also nabbed the Best Restaurant in Malaysia 2019 award.
Chef Darren Teoh, who helms Dewakan, was quick to credit the win to the efforts of the entire supply chain.
"It's nice to be acknowledged for the work that's being done by all in Malaysia, the farmers, the producers and other restaurants who are pushing it every day as well as our guests and the guys at the restaurant now and before," he told Lifestyle Asia.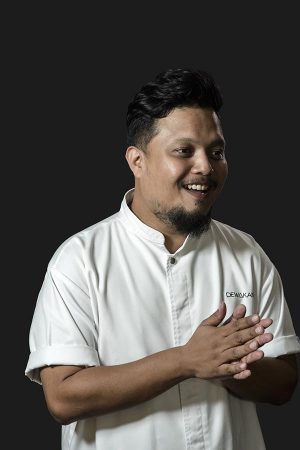 The attribution to team effort was also emphasised during our visit to the restaurant last year, when we got to experience first-hand the chef's knack for disruptive dishes incorporating lesser known indigenous ingredients found in our diverse local terroirs. One of the dishes we tried – Prawns Warmed in Starfruit Juice with Herbs – was highlighted as Dewakan's standout dish on the list.
Teoh, a former molecular gastronomy lecturer, also revealed his plans to relocate the restaurant closer to the city centre for easier accessibility.
The list is curated by Asia's 50 Best Restaurants Academy, comprising 318 industry leaders across Asia, each selected for their expert opinion of the Asia's restaurant scene. There are six voting regions, each with an anonymous panel made up of food writers, critics, chefs, restaurateurs and highly esteemed 'gastronomes'.
This year, Singapore's Odette took the crown from Bangkok's Gaggan, which has held the top spot for the past four years. Here's a closer look at the top 10 restaurants and a quick breakdown on the rest of the winners who made the list.
(swipe left for more)
The Chairman, Hong Kong, China
8 ½ Otto e Mezzo Bombana, Hong Kong, China
Mingles, Seoul, Korea (Best in Korea)
La Cime, Osaka, Japan
Belon, Hong Kong, China (Highest new climber)
Gaa, Bangkok, Thailand (Best new entry)
Indian Accent, New Delhi, India (Best in India)
Il Ristorante, Tokyo, Japan
Bolan, Bangkok, Thailand
Le Du, Bangkok, Thailand
Amber, Hong Kong, China
Nahm, Bangkok, Thailand
Sazenka, Tokyo, Japan
La Maison de La Nature Goh, Fukuoka, Japan
Sushi Saito, Tokyo, Japan
L'Effervescence, Tokyo, Japan
Jade Dragon, Macau
Paste, Bangkok, Thailand
Fu He Hui, Shanghai, China
RAW, Taipei, Taiwan
Shoun RyuGin, Taipei, Taiwan
Jaan, Singapore
Les Amis, Singapore
Vea, Hong Kong (New)
Ministry of Crab, Colombo, Sri Lanka (Best in Sri Lanka)
Wing Lei Palace, Macau (New)
Neighbourhood, Hong Kong, China
Lung King Heen, Hong Kong, China
Nouri, Singapore (New)
Waku Ghin, Singapore
TocToc, South Korea
Locavore, Bali, Indonesia (Best in Indonesia)
Toyo Eatery, Manila, Philippines (Best in the Philippines)
Seventh Son, Hong Kong, China (New)
Quintessence, Tokyo, Japan
Dewakan, Malaysia (New & Best in Malaysia)
Sugalabo, Tokyo, Japan (New)
Sohn, Bangkok, Thailand
Corner House, Singapore
Ta Vie, Hong Kong, China
For more information on the award list, log on to the official website here.
Photos courtesy of respective establishments and Asia's 50 Best Restaurants 2019