How can we forget Clare's understated gown for Meghan Markle for her Royal Wedding to Prince Harry?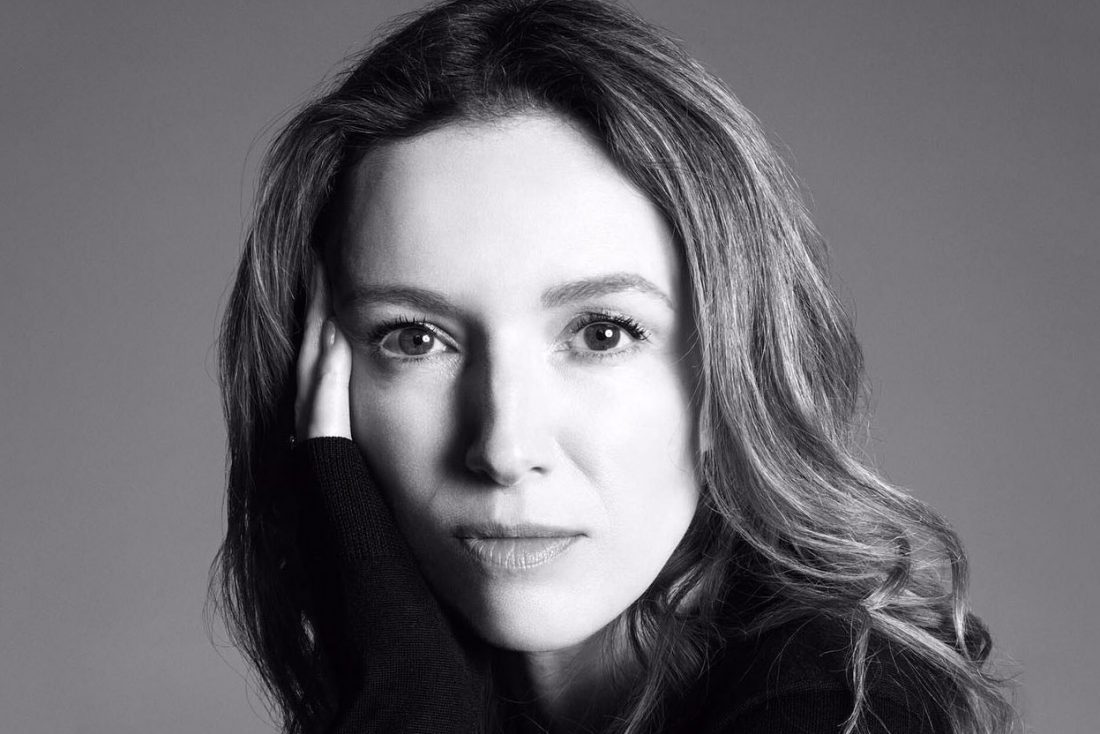 Last Friday, Clare Waight Keller announced that she is stepping down from Givenchy after three years at its helm. Taking after Riccardo Tisci (who now heads Burberry), as the brand's first female artistic director, she has brought renewed sensibility to the house with her elegant yet modern designs.
"As the first woman to be the artistic director of this legendary Maison, I feel honoured to have been given the opportunity to cherish its legacy and bring it new life," she said in a statement.
The fruits of Clare's legacy: a host of loyal clientele including royals and celebrities alike, such as Meghan Markle, Cate Blanchett and Rihanna, to name a few. Her designs have graced many a momentous occasion thanks to these luminary fans of her work, from the Royal Wedding to red carpet world premieres and awards ceremonies.
We look back on the designer's best fashion moments at Givenchy in her short 3-year tenure. 
Cate Blanchett at the Blackkklansman world premiere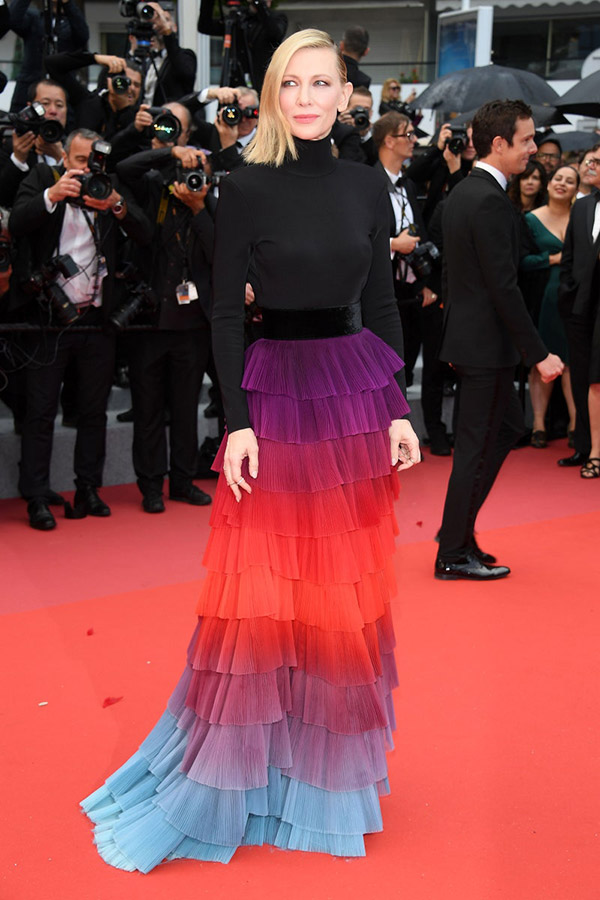 We never thought we'd see a turtleneck at a red carpet event, but trust Clare to turn the high-collar style into a couture statement – as seen on Cate Blanchett here. Unsurprisingly, the actress stole the show at the Blackkklansman world premiere in this plain open-back black top with a tiered gown in layers of blue, purple and red.
Rosie Huntington-Whiteley at the 2018 British Fashion Awards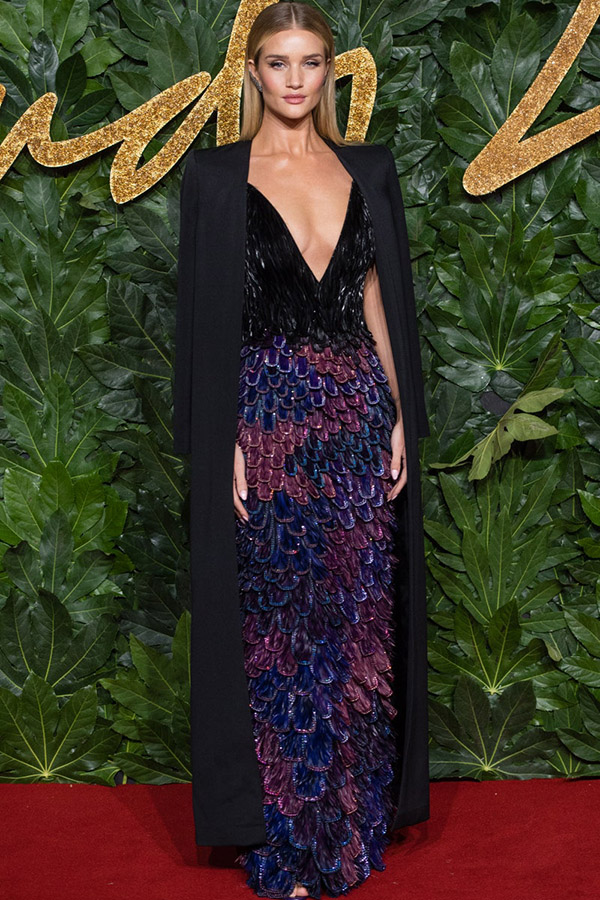 On the same day Clare took home the British Designer of the Year award at the 2018 British Fashion Awards, a dazzling Rosie Huntington-Whiteley was turning heads in one of the designer's creations: a scallop feathered gown with a plunging neckline straight from the brand's Fall 2018 Couture runway. 
Cate Blanchett at the 2018 British Academy Britannia Awards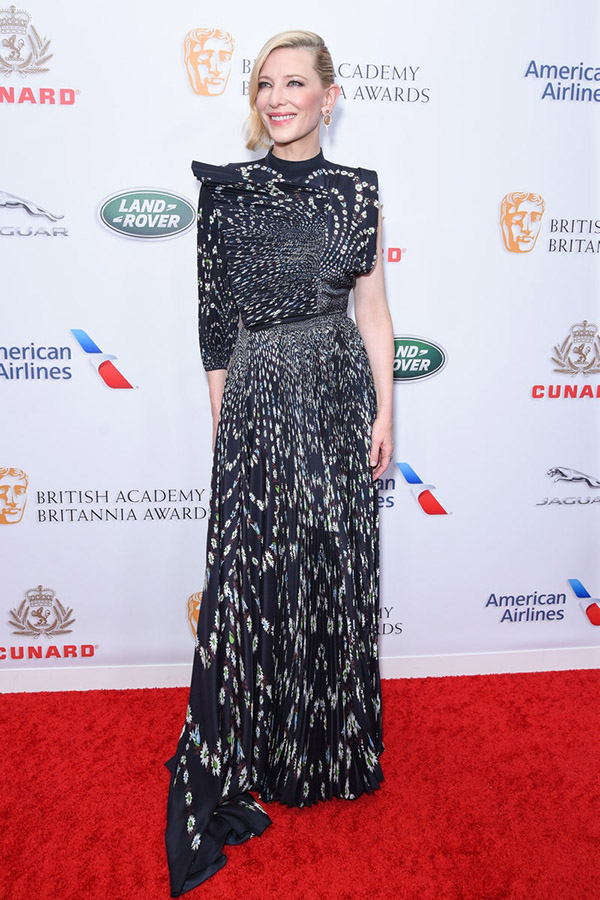 Cate could easily be one of Clare's biggest fans after Meghan Markle, as she opted to wear Givenchy yet again to the 2018 British Academy Britannia Awards (and many other awards thereafter). This time, she donned a kaleidoscopic floral print dress from the brand's Spring 2019 collection, which created a captivating optical illusion. 
Gal Gadot at the 90th Academy Awards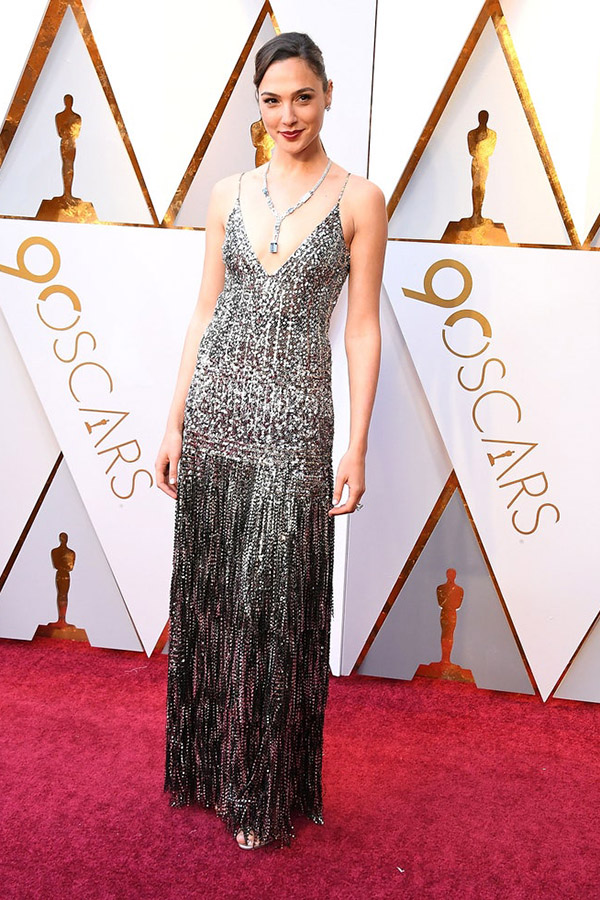 Wonderwoman star Gal Gadot is another repeat client of Clare's and this was one of the most memorable looks she pulled off. Her custom-designed silver sequinned dress with fringe details was complemented with an equally striking necklace by Tiffany & Co at the 2018 Academy Awards. 
Meghan Markle's wedding dress at The Royal Wedding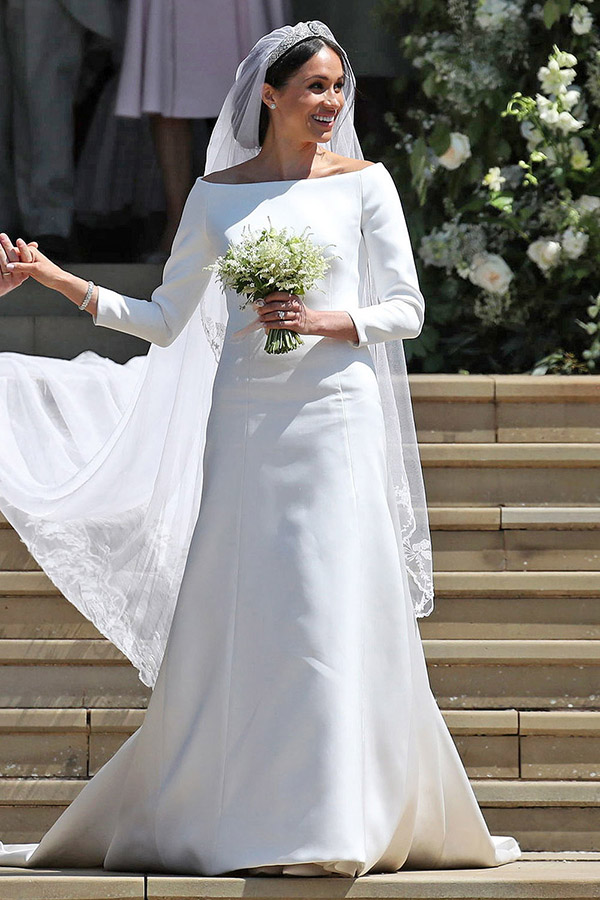 How can we forget Clare's understated gown for Meghan Markle for her Royal Wedding to Prince Harry? Although Dior, Vera Wang and Elie Saab were among the other speculated choices, the Duchess of Sussex ultimately walked down the aisle in a stiff satin, bateau-necked Givenchy number with a 16-foot veil that reportedly took 500 hours to complete. The wedding dress marked the start of the royal's client relationship with the Maison. If there's one moment most people will remember Clare's legacy by, our bet is on this.
Harry Styles at his 2018 Live World Tour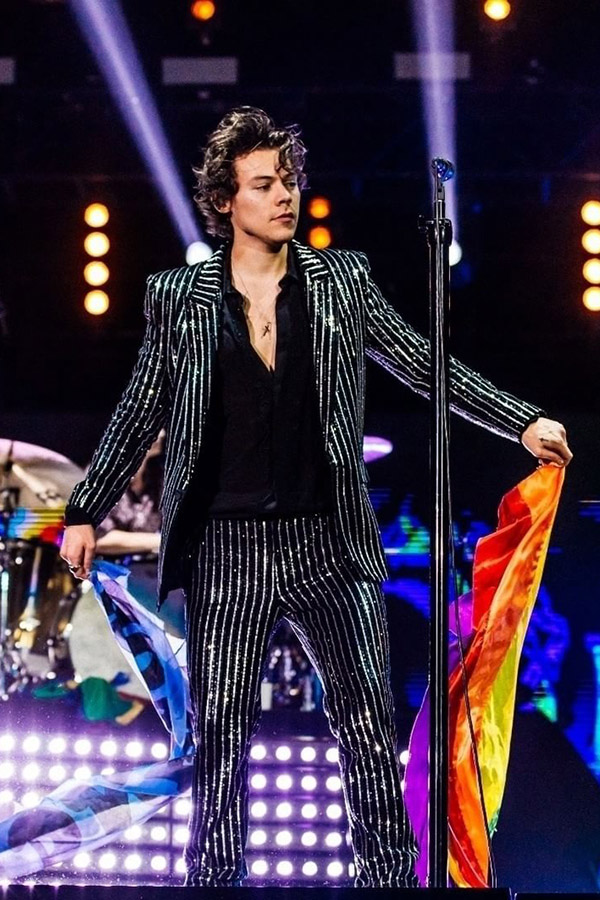 Besides the fairer sex, Clare has earned many supporters in the men's department too – with Rami Malek and Harry Styles among them. The former One Direction member has been spotted a number of times in a custom-designed Givenchy suit during his world tours. It's hard to pick a favourite, but this glitzy sequin-striped getup he wore during his concert in Buenos Aires must have gotten the crowd going. 
Emma Stone at the Maniac Season 1 premiere
Emma Stone was the first to wear this stunning metallic lamé pleated gown with a cutout panel from the Givenchy Spring 2019 collection, but many followed after. It was particularly loved by editorials, as seen on Lady Gaga for Elle USA, Julia Roberts for Harper's Bazaar USA and Gigi Hadid for the Love Magazine. 
Zhang Ziyi at the 2019 Cannes Film Festival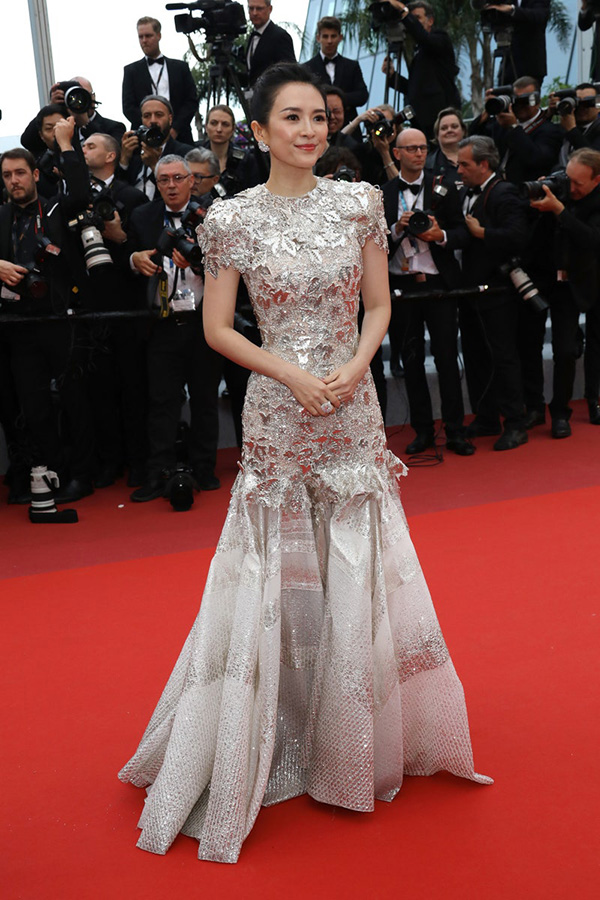 Asian stars are not unfazed by the charm of Clare's designs either. For La Belle Epoque's premiere at the 2019 Cannes Film Festival, Zhang Ziyi stepped out in a striking metallic silver ensemble from Givenchy's couture 2019 runway that earned her a spot in our best dressed list of the evening. 
Zendaya at the InStyle Awards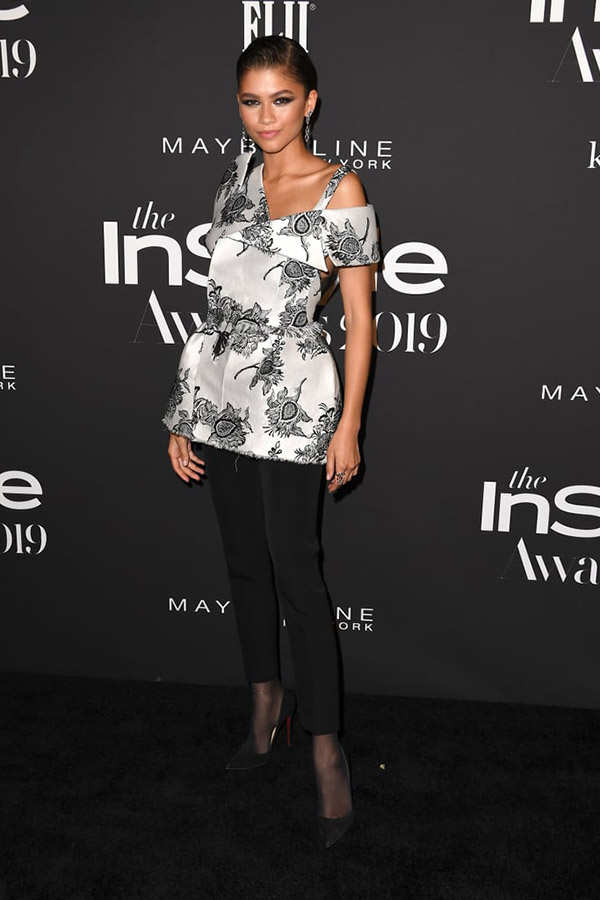 Zendaya made quite the impression at the 2019 InStyle Awards in one of Clare's more unpretentious yet no less polished creations. Dressed by superstar stylist, Law Roach, she wore a black and silver embroidered cotton-silk jacquard peplum top with onyx-hued trousers. Who says you have to wear gowns to look fabulous at these high fashion events, anyway?
Rihanna at the 51st NAACP Image Awards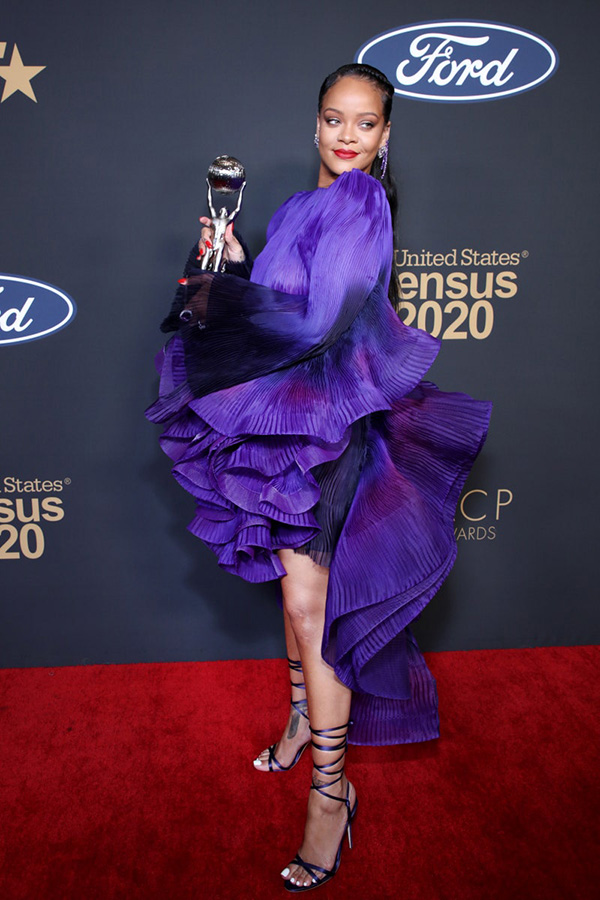 Queen RiRi made the 2019 Colour of the Year cool again when she showed up at the 51st NAACP Image Awards in this ultraviolet pleated ruffle dress from Givenchy Couture Spring 2020. The celebrity was conferred the President's Award at the event.
Photos: Getty Images (unless otherwise stated)