Goodbye Ultra Violet, hello Living Coral.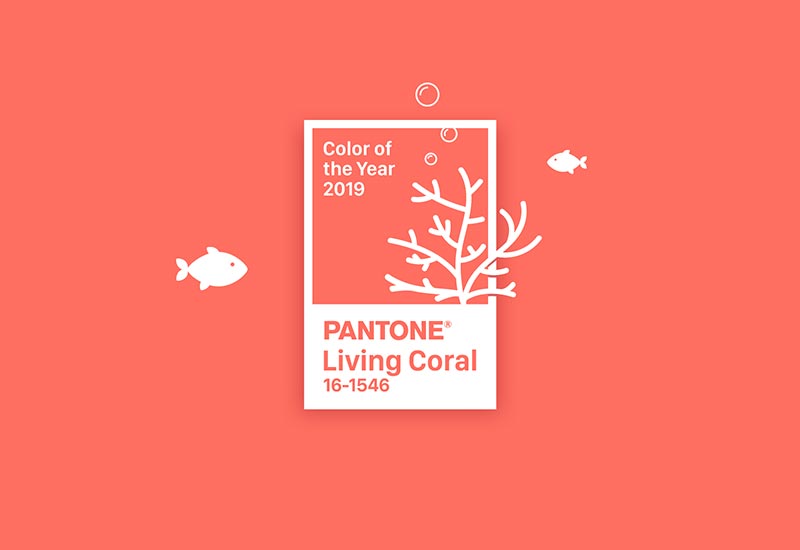 With the new year just around the corner, everyone is hit with trend forecasts and things to expect in 2019. For almost 20 years, Pantone has been the authority on the Colour of the Year and it's not planning to break tradition anytime soon.
Say goodbye to 2018's Ultra Violet and hello to 2019's Living Coral.
The vibrant, warm and mellow tone is the perfect shade in between pink and orange – or as Pantone calls it, "an animating and life-affirming coral hue with a golden undertone that energizes and enlivens with a softer edge".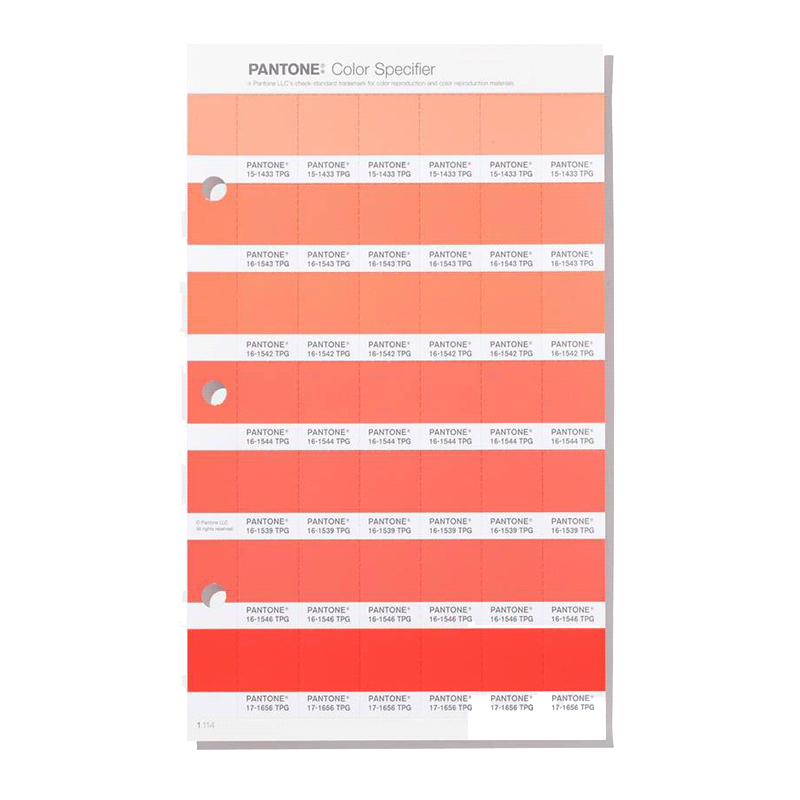 "With consumers craving human interaction and social connection, the humanizing and heartening qualities displayed in the convivial PANTONE Living Coral hit a responsive chord," said Leatrice Eiseman, executive director of the PANTONE Color Institute.
As usual, the colour is set to reflect trends in multiple industries including fashion, home and graphic design next year. But why wait until then? Here's how style trailblazers like Bella Hadid and Heidi Klum have channelled the colour from as early as last February.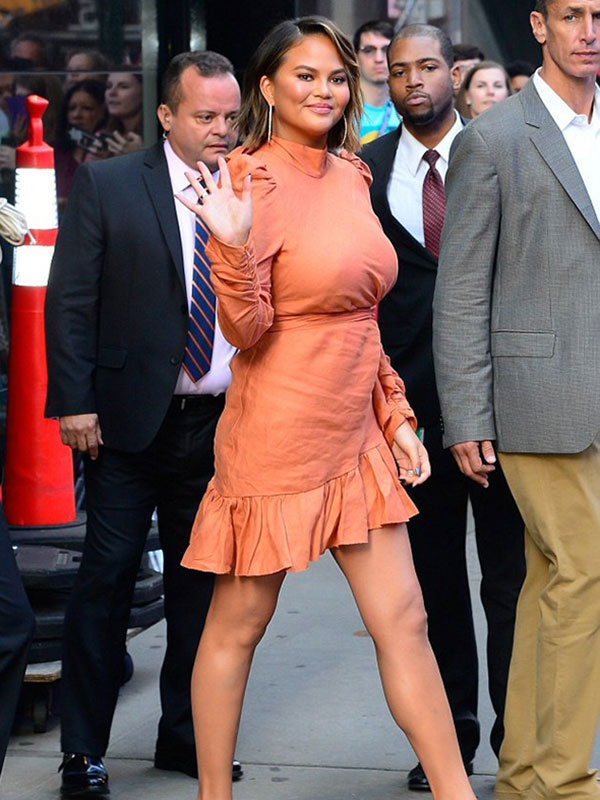 Chrissy Teigen
Chrissy Teigen
They say mothers have a sixth sense. Well, Chrissy Teigen is proving that right as just months before PANTONE's announcement, the model and author was spotted clad in a coral Zimmermann dress.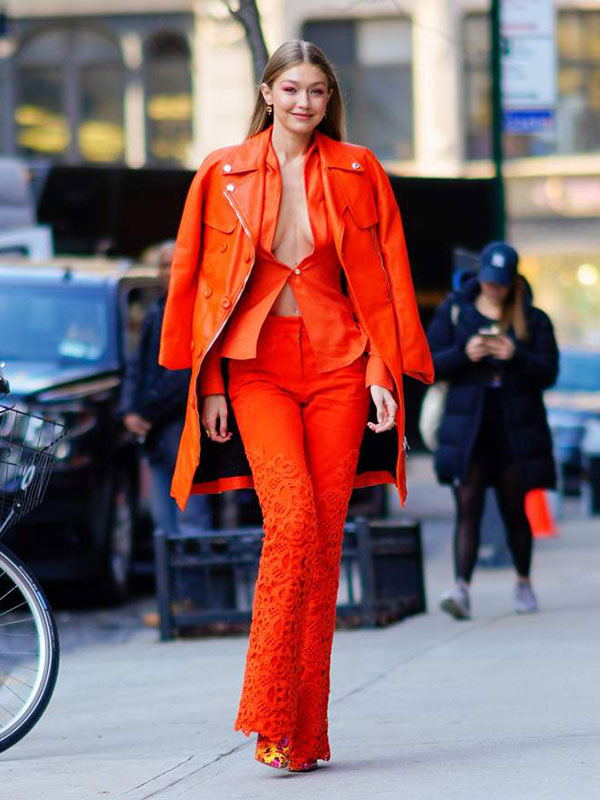 Gigi Hadid
Gigi Hadid
Is it surprising at all that this model is always one step ahead of the trends? She donned a custom bright orange Ronald Van Der Kemp shirt and flared pants combo, with a matching jacket thrown over the shoulders while out and about in New York recently. And to seal the monochrome look, she had coral eyeshadow on her lids.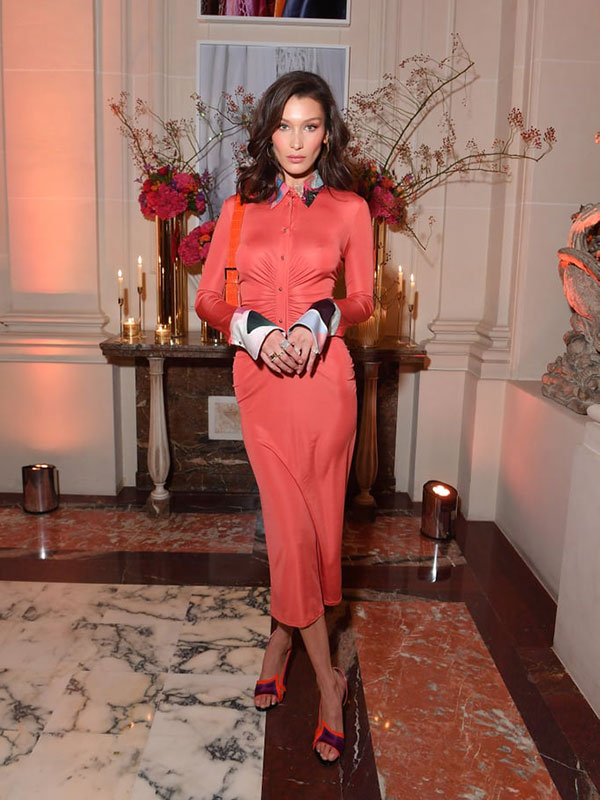 Bella Hadid
Bella Hadid
Like her sister, Bella Hadid is a true trendsetter. She probably saw the colour becoming a thing from months away as she headed out during Paris Fashion Week last September wearing an Emilio Pucci midi dress. She also wore coral shades on her eyes and cheeks. Hmm…great minds think alike?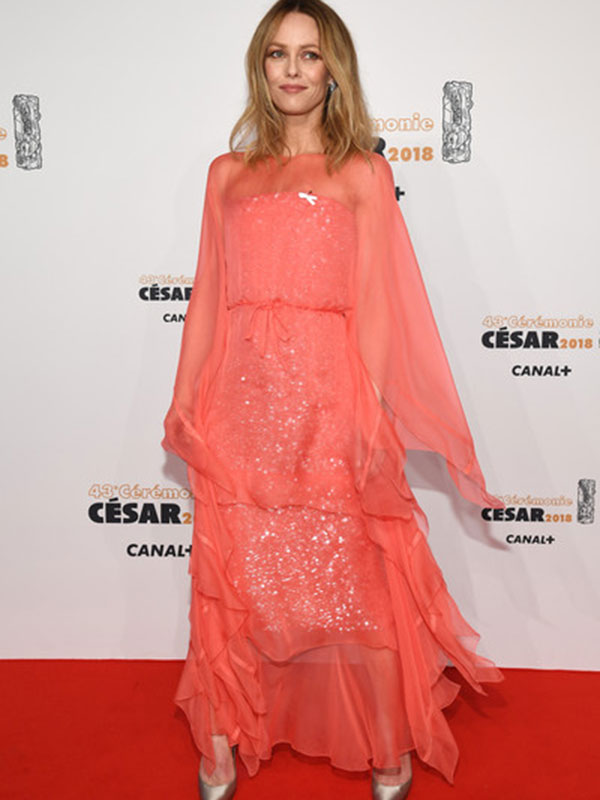 Vanessa Paradis
Vanessa Paradis
Much earlier this year – February, to be exact, actress and musician Vanessa Paradis took to the Cesar Film Awards in Paris in a sequinned gown featuring a pinker hue in the Living Coral spectrum.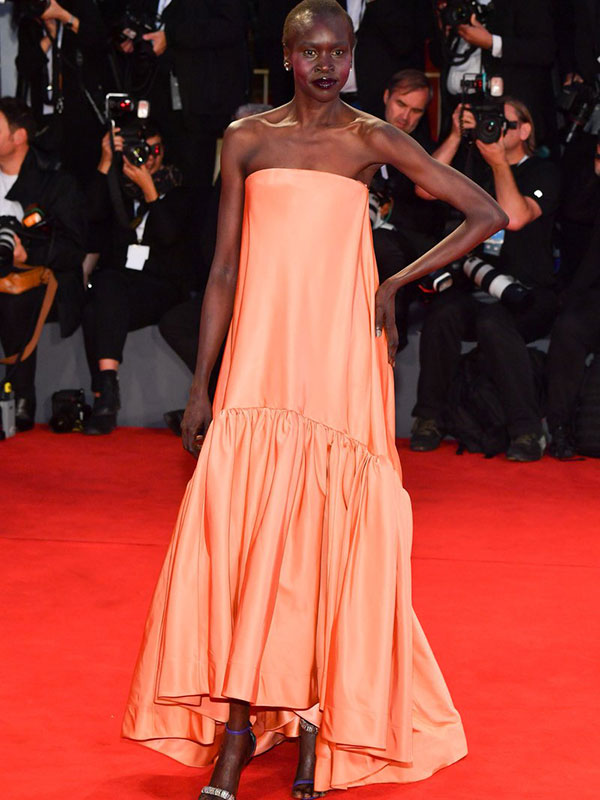 Alex Wek
Alex Wek
Another model that seemed to have a head start on the trend is Alex Wek, who wore a muted coral frock to the Venice Film Festival. For a striking contrast, she paired the number with vivid purple embellished heels.
Heidi Klum
Heidi Klum
This model may have retired her Victoria's Secret Angel wings some time ago, but that doesn't mean she's off the fashion scene. Just last September, she was turning heads at the Creative Arts Emmy Awards in Los Angeles with this gorgeous off-shoulder Elie Saab gown.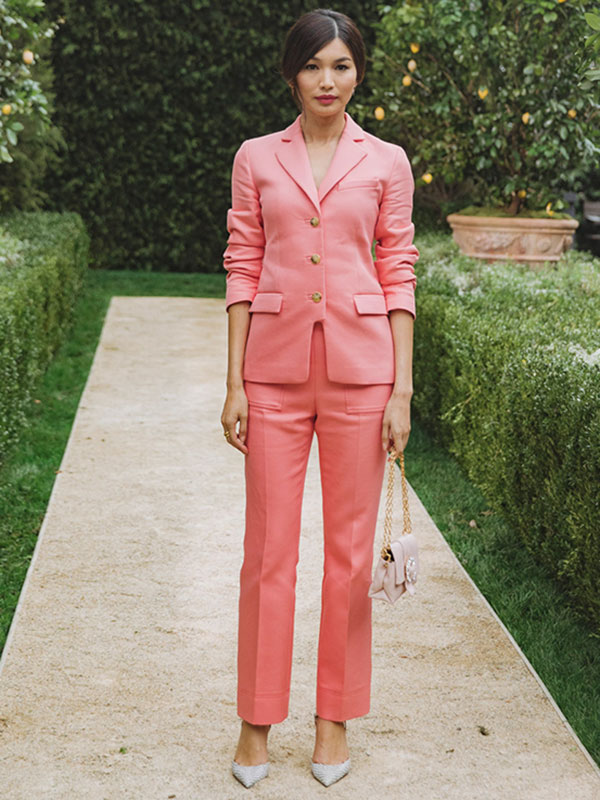 Gemma Chan
Gemma Chan
Remember Astrid from Crazy Rich Asians? Actress Gemma Chan, who played her role, sported a pink-tinged coral suit and pants getup for the Tory Burch SS19 presentation in New York Fashion Week. She certainly looks the part even off the silver screen, wouldn't you say?
(swipe left for more)