First female commentator, real-time action in sign language, fundraising fans – these are the World Cup 2018 moments that remind us of the magic of football.
Did you know that women could not play competitive football for over 50 years? The existing FA Women's Cup only goes back to 1993.
Today, women have greater opportunities to play in under-17, under-19, and World Cup championships. Though it is far from the level of men association football, it reflects how far the world of football has come since the very first FIFA World Cup in 1930.
Although we're barely over the group stages, the 2018 FIFA World Cup has already seen its fair share of progress across communities. Here are our favourite World Cup 2018 moments championing the beautiful game for all.
Vicki Sparks becomes first female commentator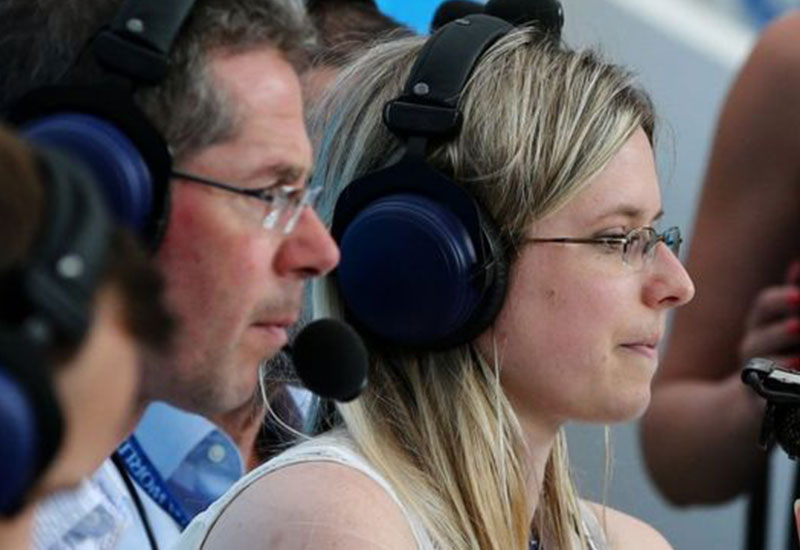 If you watched the Portugal v Morocco match, you may have been surprised to hear a feminine voice commentating. This was the first time in history that a woman took to the World Cup mic live, an honour held by BBC's Vicki Sparks.
She started out covering the FA Women's Super League in 2014, and has since worked on BBC Five Live, Final Score and Match of the Day.
World Cup 2018 has also seen networks lifting up opportunities for women presenters such as Jacqui Oatley (ITV) and Gabby Logan (BBC).
Fans fundraise to pay off Swiss players' 'Albanian eagle' fine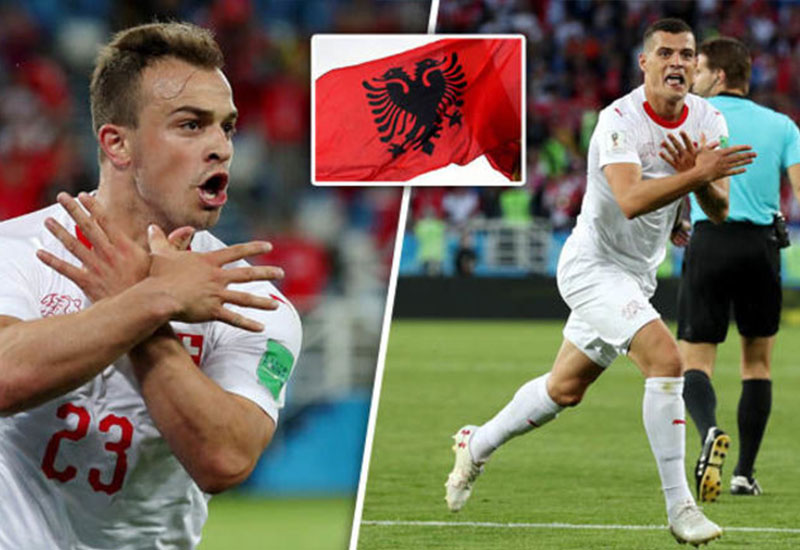 Albania and Serbia have a complicated history that put an odd strain on the Switzerland v Serbia game. Granit Xhaka and Xherdan Shaqiri, both ethnic Albanian, celebrated with the patriotic 'eagle' gesture, which didn't translate well to booing fans. FIFA slapped them (and the Swiss captain) with fines totalling $25,000.
Albanian Kosovar and fan Drin Zatriqi saw this as a senseless injustice. He wrote to The Washington Post, "Xhaka and Shaqiri are Swiss players, but with Albanian roots, and that's the beauty of it. Identities are complex. We found it absurd that they were being fined just for doing the eagle sign, which, by the way, has been a symbol of Albanians for centuries. It was never a symbol of violence, hatred or racism. It simply is a symbol of our history, identity and national pride.
Zatriqi started a GoFundMe page to raise the $25,000 fine, which exceeded its goal in under 24 hours. Over $27,000 has been offered to officials. It will be donated to charity if denied, because Zatriqi believes sports should bring people together through inclusivity.
Sign language lets deaf and blind fans follow action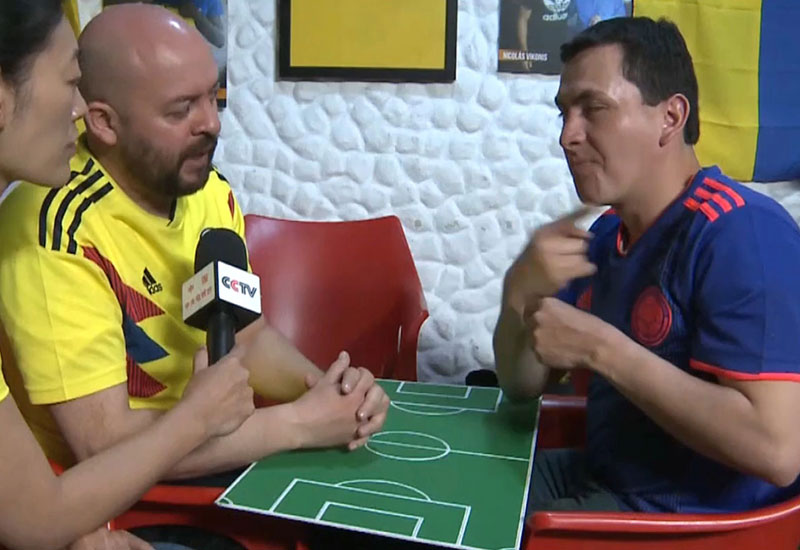 A couple of heartwarming videos have surfaced on social media, depicting a new way to experience the game – football in sign language, live.
One involves Jose Richard Gallego, a Colombian football fan, who has his friend Cesar Daza reenact the action on a miniature field. This happens at lightning speed as it is essentially a play-by-play repeat.
Daza learned signed language to share the beautiful game with his friend, and they've been spotted at football games together. Although Gallego can not see or hear the lively atmosphere of Russia this month, he shares the excitement all the same.
Iranian women allowed into football stadium for the first time since 1979
Italy v Spain, World Cup 2018: Iranian fans make history at Tehran's Azadi stadium, as women were allowed back on the grounds after 39 years.
Women chanted, laughed, and screamed along, perhaps equally ecstatic about the gesture of basic humanity they were afforded after decades of oppression. Female Iranian fans had previously resorted to wearing disguises to football games.
On a related note, Russian women are overjoyed at the lively atmosphere the World Cup has brought. Domestic games are known to turn agressive, but the global tournament has injected a more positive spirit to football, according to witness accounts in The Guardian.
Marginalised children play Inclusive Football World Cup 2018
https://www.instagram.com/p/BkYVJd2HWxa/
Poor children in Mozambique may not be able to follow the World Cup as well as the rest of us, but through Favela United's Inclusive Football World Cup 2018, they'll experience the joy of the game directly.
Over 30 days, boys and girls from 16 marginalised communities will play their very own tournament. Ultimately, the aim is to equip over 100,00 impoverished children with skills and knowledge to navigate a fulfilling life.
A simultaneous donation drive further expounds the message of inclusivity – to overcome poverty, social exclusion, and desperation.
Support the cause here.