Take a journey through the highlands of Scotland and powerhouse distilleries of Japan at these KL/PJ whisky bars.
You can walk into any old bar and get a whisky. But whether its scotch, bourbon, single malt or blended, there's something distinct to understand and appreciate in each dram and bottle – which is the very reason we love whisky bars.
For whisky lovers, the experience is an ongoing adventure; through the highlands of Scotland and the powerhouse distilleries of Japan, weaving smells, tastes, and memories together with the water of life (as the Scots know it).
With KL and PJ's thriving bar and lounge scene, the right ambiance and liquor selection for you is never too far away. These are five must-visit whisky bars and lounges in town for that solid peg.
61 Monarchy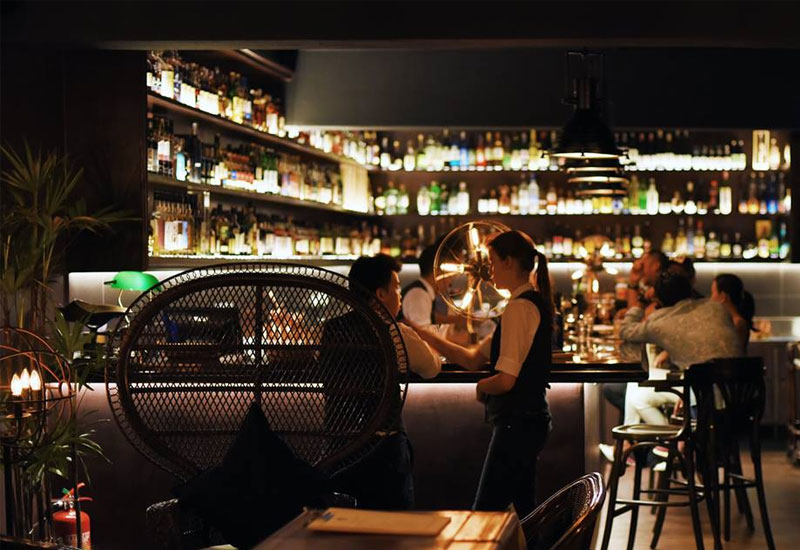 Hidden above Nara Kitchen & Co is this not-so-secret sister bar of Hyde at 53M: 61 Monarchy. Its threefold menu offers cocktails, flights, and a vast selection of fine whisky from Ireland, Wales, Australia, America, Canada, Japan, Taiwan and more. Warm and unassuming, 61 Monarchy creates an almost Old World feel with rattan furniture and touches of green. The next time you're in Damansara Utama in need of a hump day pick-me-up, drop by to celebrate #WhiskyWednesday with the Monarchy crew and a drink or two. W facebook.com/61monarchy
Kenshin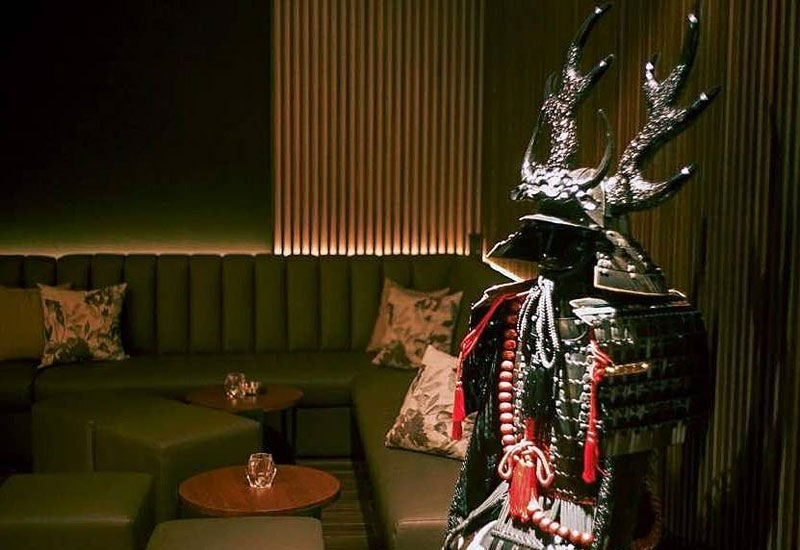 If you've been to Tate @ The Intermark, you know where to find Kenshin. This ground-floor speakeasy has turned into an Asian-inspired whisky/ sake bar, with cocktails representing Malaya, Siam, Borneo, and Java/ Sumatera. Kenshin retains the intimately elegant vibe of Tate, but with pleasantly Japanese elements. Take this attention-grabbing samurai armour, for example, or the many figurines and swords adorning the bar. Indeed, its Eastern influence shines through as you step into the passageway bearing oriental motifs. W facebook.com/kenshinkl
Chime Lounge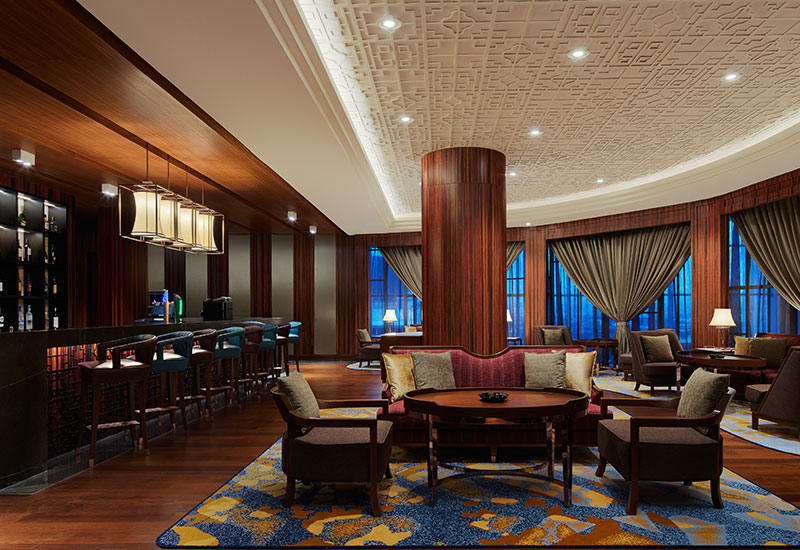 When Sheraton PJ opened, it ushered in six distinct F&B spots to Petaling Jaya. We gained an affinity for Chime Lounge, its whisky and cigar bar that's open from noon till late. A plush interior of lush red, gold, and brown welcome you along with walk-in humidors filled with a respectable selection of exclusive cigars, paired with single malt Scottish lables and two Japanese whiskies. Of course, there's also wine and beer if you prefer, to go with a menu of tapas. Chime Lounge caters to groups of up to eight with several private rooms. W sheratonpetalingjaya.com
Torii
Torii shares the name of the Suntory distillery founder, which is surely more than coincidence. Interestingly, this name is also a play on the main cuisine offered here: yakitori, or meat on skewers. Though we've had to bid goodbye to the TTDI outlet, the original Bukit Damansara location still boasts the largest shelf of Japanese whiskies from various prefectures. Single malt fans will be satisfied with the careful curation of Scottish names, too. Can't decide between peaty, smoky, or floral? A whisky flight will do the trick – because when you're spoilt for choice, sometimes the solution is to choose more. W torii.my
Marini's on 57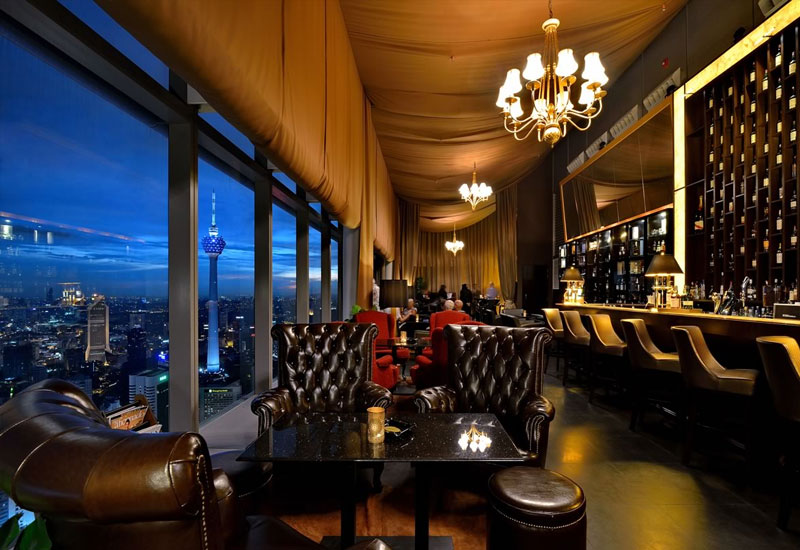 Whether entertaining for business or relaxing with a date, there are few KL skyline views that can match Marini's. At the same time, only a handful of KLites know this plush Marini's on 57 area as the whisky/cigar lounge it was designed to be. As one of the more established lounges of its kind in the area, its opulent, vintage theme underscored by heavy leather and dark wood only becomes more fitting. Exceptional Cuban cigars match a respectable range of whiskies and cocktails, perfect for a night under the twinkling Twin Towers. W marinis57.com