Hyde at 53M and Skullduggery show us how it's done with their special concoctions for the occasion. Pumpkin and bitters make everything better!
Would you look at that – October is almost eerily flying towards its tail end, which means it's time to get your costumes, make-up and parties in order for the spookiest time of year.
If you're looking for new drink ideas this Halloween, the search ends now (but keep your flashlight on, y'know, just in case). Sink your teeth into this step-by-step Halloween cocktail preparation guide for two original creations, courtesy of Damansara's favourite bars.
Devil's Touch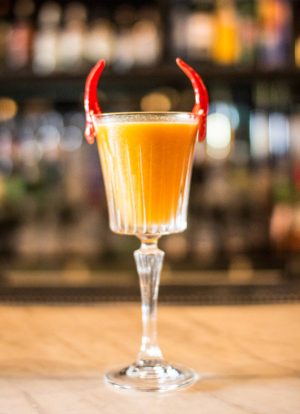 A delightful balance of sweet (from pumpkin) and sour (lemon and orange juices), this creamy cocktail will steal your cold heart at first taste. Although you'd remove the chilli before drinking it, the two 'horns' leave a significant spiciness; if done right, you'll feel it lingering long past the first sip.
Ingredients: Maker's Mark Bourbon Whisky, pumpkin puree, Martini Rosso Vermouth, raspberry syrup, lemon juice, a single orange, and two chillis
Get it at: Hyde at 53M (on the menu till Halloween)
Die, Die Miss American Pie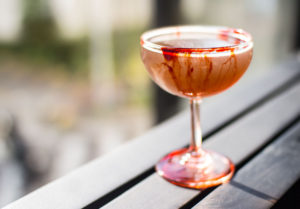 Who can resist a bloody glass on Halloween? This simple cocktail (with a name that's sure to illicit chuckles) packs quite a punch thanks to dark rum, balanced out by sweet-sourness from fruity additions, and finishing on a short, hot note.
Ingredients: Dark rum, apple liqueur, lemon juice, simple syrup, Becherovka bitters
Get it at: Skullduggery (on the menu for Halloween parties only)
Head on to the respective bars for an authentic taste of these curious cocktails, or follow them on Instagram @hyde53m and @skullduggerykl.
Videography: Gan Yew Chin