With brands like Google and OnePlus rising to the challenge, we may yet have a new champion for the 'best smartphone of the year' title.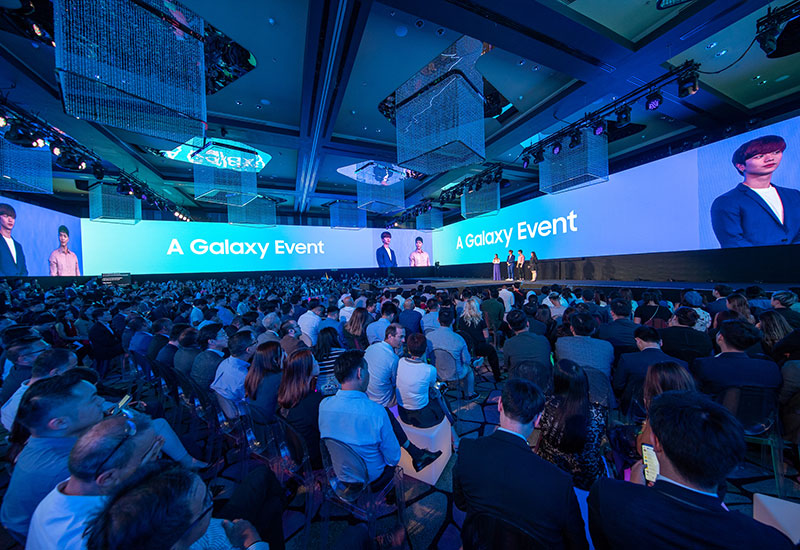 Last year saw some game-changing smartphone launches from the usual suspects – Samsung debuted the first edge-to-edge screen display with the Galaxy S8 and again with the Note 8; while rival Apple opted for a love-it-or-hate-it notch design topped off with its new Face ID technology in the iPhone X. These models certainly raised the bar, leaving us to wonder what else to expect in 2018.
Well, here we are in the middle of October, with more than a few contenders for the 'best smartphone of the year' title. There's the Samsung Galaxy S9 and Huawei P20 Pro taking the lead, but with other brands like Google and OnePlus rising to the challenge, we may yet have a new champion.
Just a few months ago, Chinese tech giant Huawei surpassed Apple to secure the second highest global smartphone sales. Sorry Apple, but after a giant drop like the iPhone X, you'll have to do better than the XS and XS Max or the XR 'budget' model to make up this list.
Here are five major smartphone releases this October that are vying for your attention – and the big prize.
Google Pixel 3 and 3 XL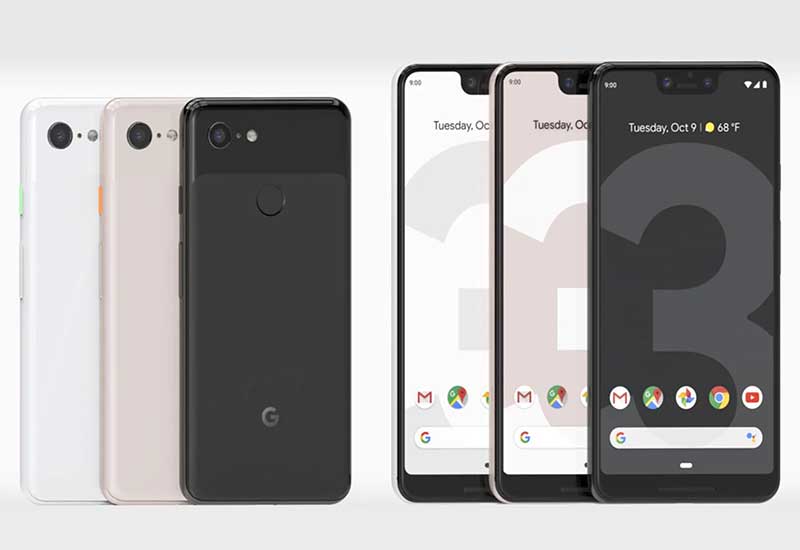 The Pixel 2 and 2 XL are widely known as one (two?) of the best smartphone cameras around, and the Pixel 3 and 3 XL are no less impressive in that game. While the rear cameras didn't get much of an upgrade except for additional features like Motion Auto Focus and Night Sight, the front gets an additional wide-angle lens. A questionable decision by Google not to follow the trend of adding rear lenses, but the second front camera favourably allows for wider selfies – a 97-degree field of view, to be exact.
Another welcome upgrade is the all-glass back to make way for wireless charging. The two-tone design is kept, though thankfully, more polished than their predecessors' jarring colour contrasts. Storage space options are set at 64GB or 128Gb with no microSD slot. Both launch with the latest Android software, Android Pie, which boasts a more seamless OS.
The main difference between the two is the display, with the smaller at 5.5-inch and 443 ppi and the larger at 6.3-inch and 523 ppi. The latter also has a bigger battery capacity at 3,420 mAh over the former's 2,915 mAh. It all boils down to size preference and whether the screen viewing experience is a priority or not. Both are available for pre-order in Not Pink, Clearly White and Just Black colourways online.
Samsung Galaxy A9
Like Apple, Samsung's Fall launches are focused on their mid-tier models rather than flagships like the Galaxy S and Galaxy Note series. But unlike Apple, the Korean manufacturer has something new and revolutionary to bring to the table. Enter the first ever smartphone to feature quad rear camera lenses: the Samsung Galaxy A9.
The main lens features a 24 MP sensor with f/1.7 aperture; the 10 MP telephoto lens allows 2x optical zoom; the 8MP ultra-wide lens allows a 120-degree field of view; and the fourth 5MP depth lens allows for a manual depth of field adjustment and Live Focus feature.
That's not all. It also boasts a longer battery life than some of its more powerful siblings with a 3,800mAh battery. The standard 128GB storage should be sufficient for the average person, but there's also a microSD slot supporting an additional 512GB for a total storage space of 600GB. Its unique gradient on the back in Bubblegum Pink or Lemonade Blue (there's also a sleek Caviar Black for the basic) are other design plus points. Coming to stores this November. W samsung.com
Huawei Mate 20 Pro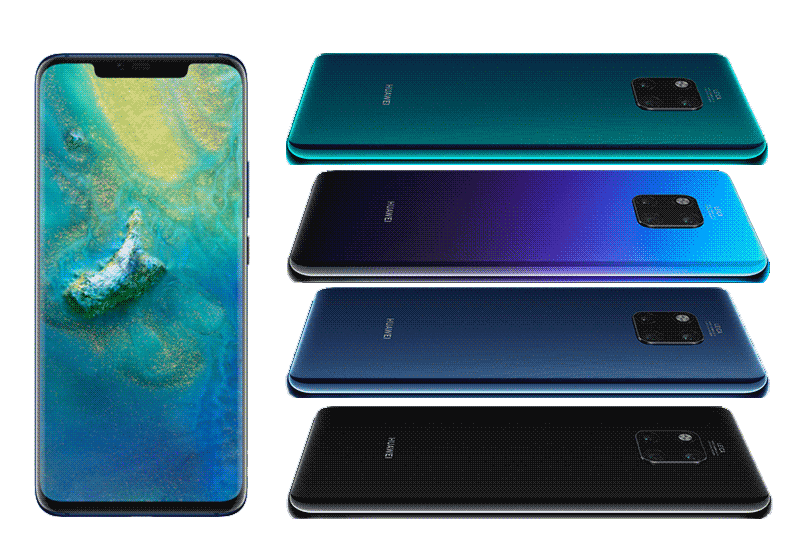 There are three new models in the Huawei Mate 20 series, but we've only got eyes for the best: Mate 20 Pro. Boasting the new Kirin 980 chip, 6GB of RAM and a 4,200 mAh battery, this could possibly be the most powerful phone on this list.
Hot on the heels of the P20 Pro, the Mate 20 Pro also comes with three Leica-powered rear lenses, albeit in an industry-first square design. We've got to admit, that's a pretty neat move where design is concerned, and the unique non-slip glass texture only amps it up further. And yes, the glass back now allows for wireless charging; but more than that, it can even charge other Qi-supported phones by placing the two back to back. Who needs power banks? Get yourself a friend with this phone.
It comes equipped with 6GB of RAM and standard 128GB of memory, with expandable storage up to 258GB. The in-screen fingerprint sensor is a bonus, allowing a quick unlock on the sizeable 6.39-inch display. There are five colour options available: Emerald Green, Midnight Blue, Twilight, Pink Gold and Black. W huawei.com
OnePlus 6T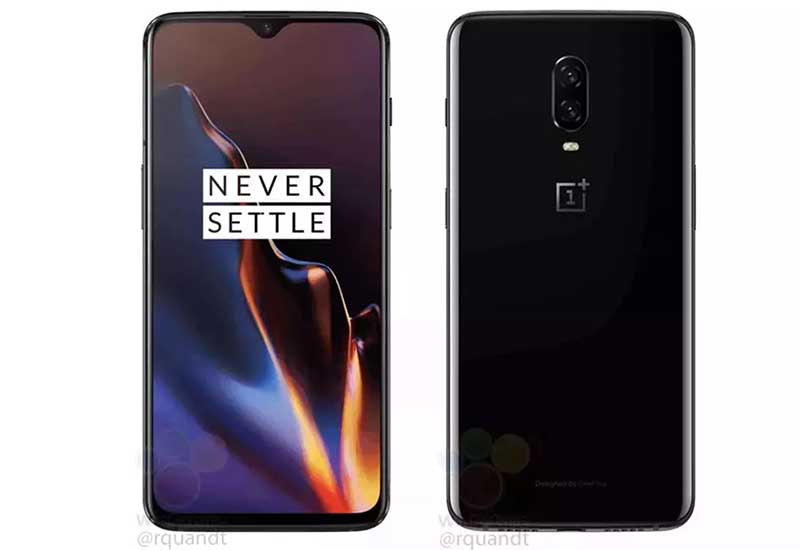 While the official announcement and full specs of the OnePlus 6T will only be revealed during its launch on October 29, word has it that this may prove a worthy contender. Early leaks showed two major design upgrades – an in-screen fingerprint sensor and a teardrop notch giving it a 19.5:9 screen ratio for a 6.4-inch display. This will give it more screen space than all of the above.
There's also news that it will feature two rear lenses and remove the headphone jack. However, nothing has been confirmed, so watch this space for updates. Alternatively, watch the live stream at 11AM, 29 October straight from New York, on the official website here.