For one, it will feature a 6.3-inch SuperAMOLED screen with a 18.5:9 ratio and a squared-off bezel-less display, along with a handy stylus.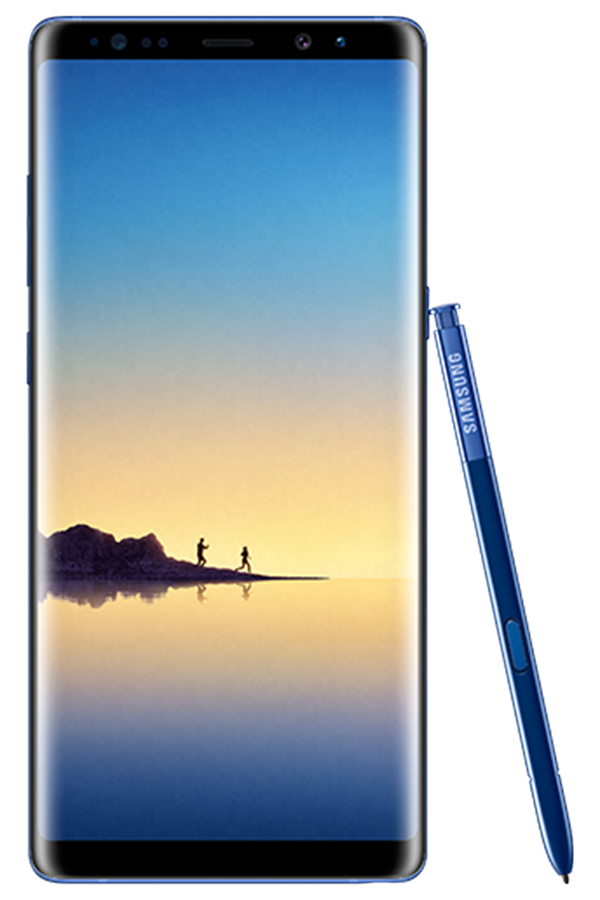 We already have a good idea of the iPhone 8's features thanks to Apple's 'careless' leaks, but tech geeks are now turning their attention towards another flagship smartphone – the Samsung Galaxy Note 8.
The South Korean tech giant has released two teaser videos leading up to the Galaxy Unpacked event (which will be livestreaming) tomorrow, so it's safe to say we have got a close-to-accurate snapshot of the Note 8.
If that's not convincing enough, famed Twitter leaker Evan Blass (@evleaks) has shared his personal insights from "a person briefed on the device's final configuration". Combining the two sources, here's what we know about the phone so far.
Design
As with the Samsung Galaxy S8 and S8+, and well, possibly every other smartphone, design is a highly stressed upon feature. Based on Samsung's ad campaigns, the Note 8 will be big – and Evan further claims it to be the brand's biggest phone yet. According to Evan, it will feature a 6.3-inch SuperAMOLED screen with a 18.5:9 ratio and a squared-off bezel-less display, along with a handy stylus. So far, Samsung has been killing it with their smartphone designs, and the Note 8 could top them all with better ergonomics too, due to its squarer corners. Unfortunately, one thing they haven't learnt from the S8's critics is the unpractical placement of the fingerprint scanner, which remains absurdly beside the rear camera.
Camera
Aside from the design, the best-selling smartphones in the market are constantly battling for recognition of the best phone camera. Samsung aims to front that battle with the Note 8's rumoured 12-megapixel rear dual cameras, which may feature either 2x (according to Evan) or 3x optical zoom (rumours based off a leaked brochure). Meanwhile, the front camera will have 8 megapixels and a f/1.7 aperture. As shown in the teaser video above, the camera will also include the much-popularised portrait mode and bokeh effect. Though none of the above are new features (unless the alleged 3x optical zoom is true), relatively few phones have them all; so only time will tell if the Note 8 will come out top.
Processor
Now, here's where the Note 8 gets a big upgrade: It has a 6GB RAM, compared to only 4GB in the S8 and S8+. This allows users to multitask better with the phone, something hinted by the Note 8's promotional catchphrases to "Do bigger things" and #DoWhatYouCant. Like the S8, it comes with Samsung's Exynos 8895 chip as the standard, with the exception of Qualcomm's Snapdragon 835 chip in the US.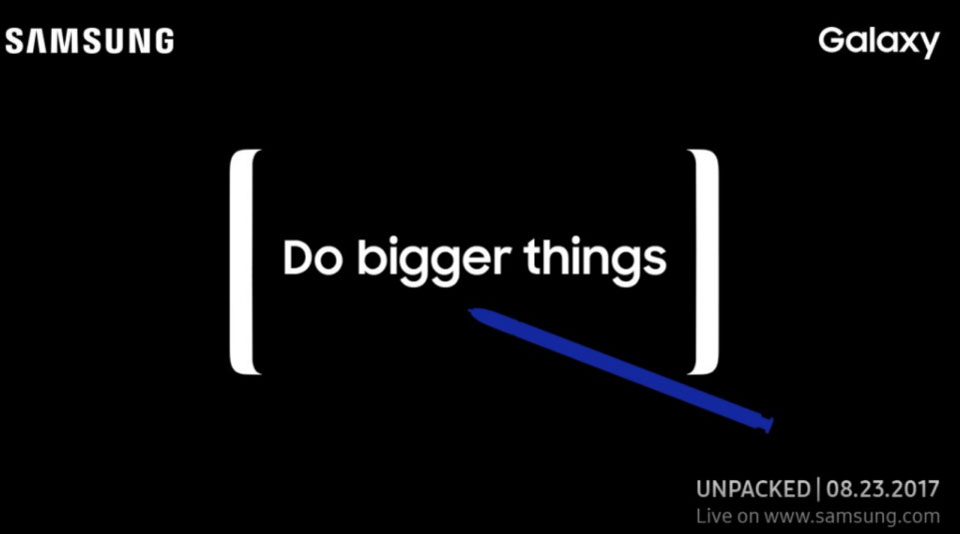 Other than the above, Evan expects the Note 8 will have similar features as the S8, including 64GB internal storage, external microSD card slot, IP68 water and dust certification, Quick Charging and Wireless Type Charging via USB Type-C. On the price point, it's likely going to be the most expensive Samsung smartphone ever (estimated above $1,000 USD), though still considerably cheaper than the iPhone 8.
For more information, stay tuned to Samsung's official website tomorrow, 23rd August 2017.
Images: Courtesy of Samsung and Evan Blass