Say hello to Face ID and goodbye to the home button.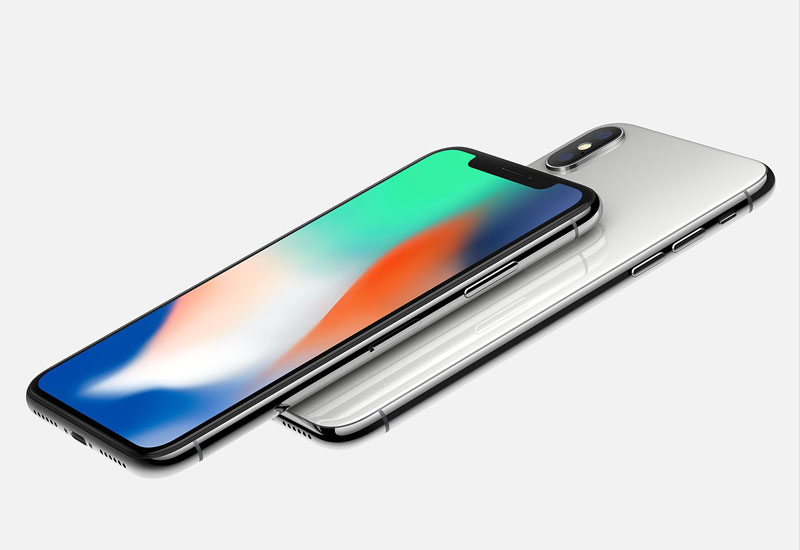 When it comes to smartphone tech, no divide is pertinent as that between Apple and Android users. That's why when Apple's senior VP of software engineering Craig Federighi's introduction of Apple's new Face ID tech didn't go as expected, many were quick to herald its 'failure'. In fact, it was more likely a human error prior to the announcement that caused this hiccup.
The iPhone X marks a milestone decade for Apple, which sells most phones in the United States despite it being an Android-majority nation. Whether you love it or hate it, the influence of this smartphone will be undeniable to coming models as Apple calls it the 'future of the smartphone'.
Is it as revolutionary as announced? We take a look at its standout features to answer this question.
Your face is now your password

The top notch on the iPhone X screen houses the True Depth camera system responsible for Apple's new Face ID technology. It applies the combined power of an infrared camera, flood illuminator, front camera and dot projector required to do the job, making Fingerprint ID obsolete. While it boils down to a matter of personal preference, we foresee a glitchy start and inconvenient security process that will frustrate before it protects.
While Face ID has been touted its most impressive feature, manufacturers have had to compromise on the 'edge-to-edge' screen claim because of this True Depth tech. The black strip just conspicuously lies there, which we imagine to be quite annoying when watching videos or photographing in landscape mode.
Take better selfies and animate emojis
Apple knows smartphone camera tech, though. The 12-megapixel camera is supported by a dual optical image stabiliser for sharper portrait selfies and 4K video recording.
On a more quirky note, iPhone X introduces Animoji, which takes facial recognition software one step further to personalise cartoon animals with your own expressions. Perhaps Animoji's draw is its display of this software's potential, because we'd like to believe people aren't just happy about animals that look like them.

Wireless charging is a go
So there's the A11 Bionic processor, iOs 11, and an enhanced Siri, but where are we battery-wise? Well, the iPhone X will last at least two hours longer than the iPhone 7. Along with the iPhone 8 and 8 Plus, it forms the maiden Apple fleet to apply Qi wireless charging technology.
Once again, Apple is not introducing this tech, but owns it with an AirPower charging mat – which could possibly hype up wireless charging in the mainstream market.
Say goodbye to the home button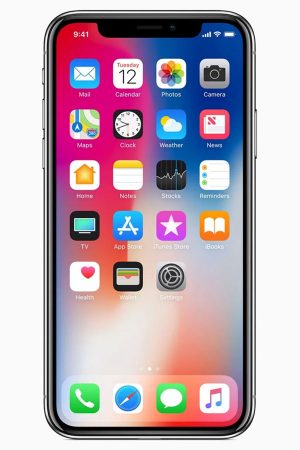 To be fair, the screen does extend to the very edge at the bottom – slightly further south than the Galaxy S8 – while the edges are similarly curvy, marking Apple's full embrace of the more practical aesthetic. This creates a visually pleasing 5.8-inch, OLED screen with Super Retina display (if there's one thing Apple does best, it's naming features).
This complete elimination of the home button was already anticipated, yet as is often the case with iPhone updates, lags behind where innovation is concerned. It's something iPhone users have to adjust to after 8 generations of the iconic button, as they begin to strictly use swipe gestures to work the phone.
It's the most expensive yet
Of course, all this retails for the biggest price tag Apple has placed on an iPhone: $999, which approximately converts to RM4,200. While many have voiced dissatisfaction with this, analysts allude that it will hardly be an issue with Apple loyalists.
However, the delay in delivery (pre-order begins October 7, shipping November 3 – a whole month after the iPhone 8) could move some of the expected surge in iPhone sales to early next year.
All these factors beg yet another question: is it a game of who did it first, or who did it better? That remains to be determined in person come November, but for now, we're curious on how Apple's most 'futuristic' creation will impact the smartphone market – and the gameplan of other leading manufacturers.
Check out iPhone X on the official site.
Images courtesy of Apple.