The ninth version is slated for official reveal later this month, but we've got details on its new camera, design, and processor.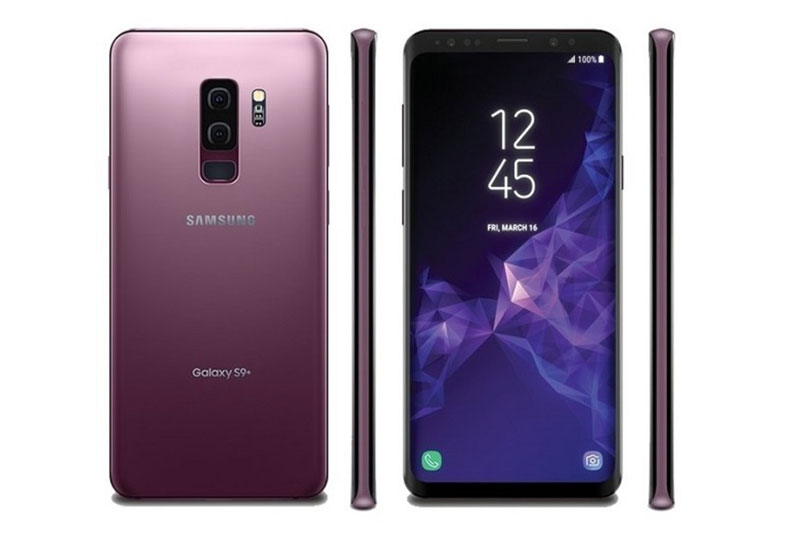 That's right, nearly a year has passed since we fussed over the eight edition of Samsung's Galaxy S series – and now, get ready to meet Samsung Galaxy S9.
Okay, that reveal might have been a little over the top. Leaked pictures and info suggest that Samsung's latest flagship isn't all that different from its predecessor, save for impressive camera tech and tweaks to design and software.
This looks a lot like the S8…
We hear you, but at the same time, that infinity Super AMOLED display is already synonymous with the S8 because it was such a game-changer. There's little Samsung can do about that. Dimension-wise, it bears similar screen ratio to its predecessor, but it will be more waterproof thanks to a neat new glass coating tech.
So what's new?
Let's talk about design. S9 looks to bear an even thinner bezel, with its rear elements arranged in a more logical vertical design. This places the fingerprint scanner more comfortably at the bottom of the stack, beneath the camera lens. Rumours were flying that S9 would be the first Samsung with in-screen fingerprint scanner, but leaked images suggest otherwise.
These are tiny changes compared to the imaging hardware Samsung seems eager to unveil with the tagline 'The Camera. Reimagined'. We might just see the first phone with HDR video capture, on top of new variable f/1.5-2.4 aperture on the rear camera, as well as super slow-mo video. The second camera on S9+ would be standard fixed aperture, though. Expect 12-megapixel dual pixel lens cameras on the rear, paired with 8-megapixel front camera.
Battery and power improvements are expected, but there's word that enhanced iris scanning will bring facial recognition to a new level.
Additionally, Samsung Galaxy S9 could be the first Galaxy with Qualcomm Snapdragon 845 processor (to run enhanced camera and security tech, of course). If pretty pictures are to be believed, we can also expect a purple version of the last in Galaxy S' naming series. Samsung is supposedly not calling the next one Galaxy S10, and honestly, we're cool with anything but Galaxy X.
How much will it cost?
Based on several reports, The Verge estimates it will be priced north of $800 (RM3,125). However, TechRadar expects a launch price not too far from the S8 – that's around $720 (RM2,812) – as it's more of an update than a reboot.
We're not confirming anything that isn't from the official source, but we'll say this – if the S9 is positioned as an iPhone X competitor, it is going to cost a pretty penny. We're still keeping our fingers crossed that Samsung sits out the race for most overpriced flagship, but only time will tell. In this case, a mere few weeks…
When can I get my hands on it?
All the leaks and rumours are leading up to Samsung Galaxy S9's big Barcelona reveal. Look out for on February 25 at the Mobile World Congress. Pre-orders are rumoured to begin in March, with shipping slated for mid March. We'll bring you concrete details as they surface.
Post-launch update, February 26: As widely predicted, the Samsung Galaxy S9 and S9 Plus look and feel like an S8, although they differ slightly in dimensions and weight. The fingerprint scanner has been moved below the camera instead of beside it.
S9's speakers produce 40% louder stereo sound, too – but it's its reimagined camera that's stealing the show, with a single lens on S9 and dual camera on S9 Plus. Mechanically-adjustable aperture on S9 switches between f/1.5 to f/2.4 depending on exposure, with the brighter aperture allowing more light in. Samsung claims that's pretty damn close to the human eye.
You can control this yourself in pro mode, or allow the phone to make adjustments for you. While the S9 Plus' rear camera is free of variable aperture, its f/2.4 lens now allows portrait-mode blurring on 8-megapixel f/1.7 auto-focus front camera.
Samsung Galaxy S9 camera comes with second-generation dual-pixel autofocus tech, better multi-frame noise reduction, and slow-mo recording function at 960 frames per second.
Software: Android 8.0 Oreo
Processor: Qualcomm Snapdragon 845 in North America, latest Exynos for the rest of the world
RAM: 4GB (S9) or 6GB (S9 Plus)
Storage: 64GB, microSD-compatible
Battery: 3,000mAh (S9) or 3,500mAh (S9 Plus)
Notable: Resistant to dust and water, introducing Bixby direct purchasing
Prices are RM3,299 and RM3,799 to RM4,399 for S9 and S9 Plus respectively. This model comes in black, purple, blue, or grey, with more colours likely announced this year.
Samsung Galaxy S9 will arrive in stores March 16, with pre-orders beginning March 2. Pre-order yours here.
Sources: Evan Blass/ VentureBeat, TechRadar