Yung Raja was born to be in front of the camera. Even as a child, he always had a taste for stardom. When he was four years old, his father would take him to the cinema to watch Rajinikanth movies when he would point to the superstar Indian actor on the screen and say, "I wanna be like this guy." 
Take a look at Yung Raja's music videos and you'll see the influence is still there—the jazzy clothes, the pomp, the frenetic energy—a display of showmanship that is distinct to the rapper. "He had this swagger that was way ahead of his time," Raja tells FirstClasse of what drew him to the cinematic world of Rajinikanth.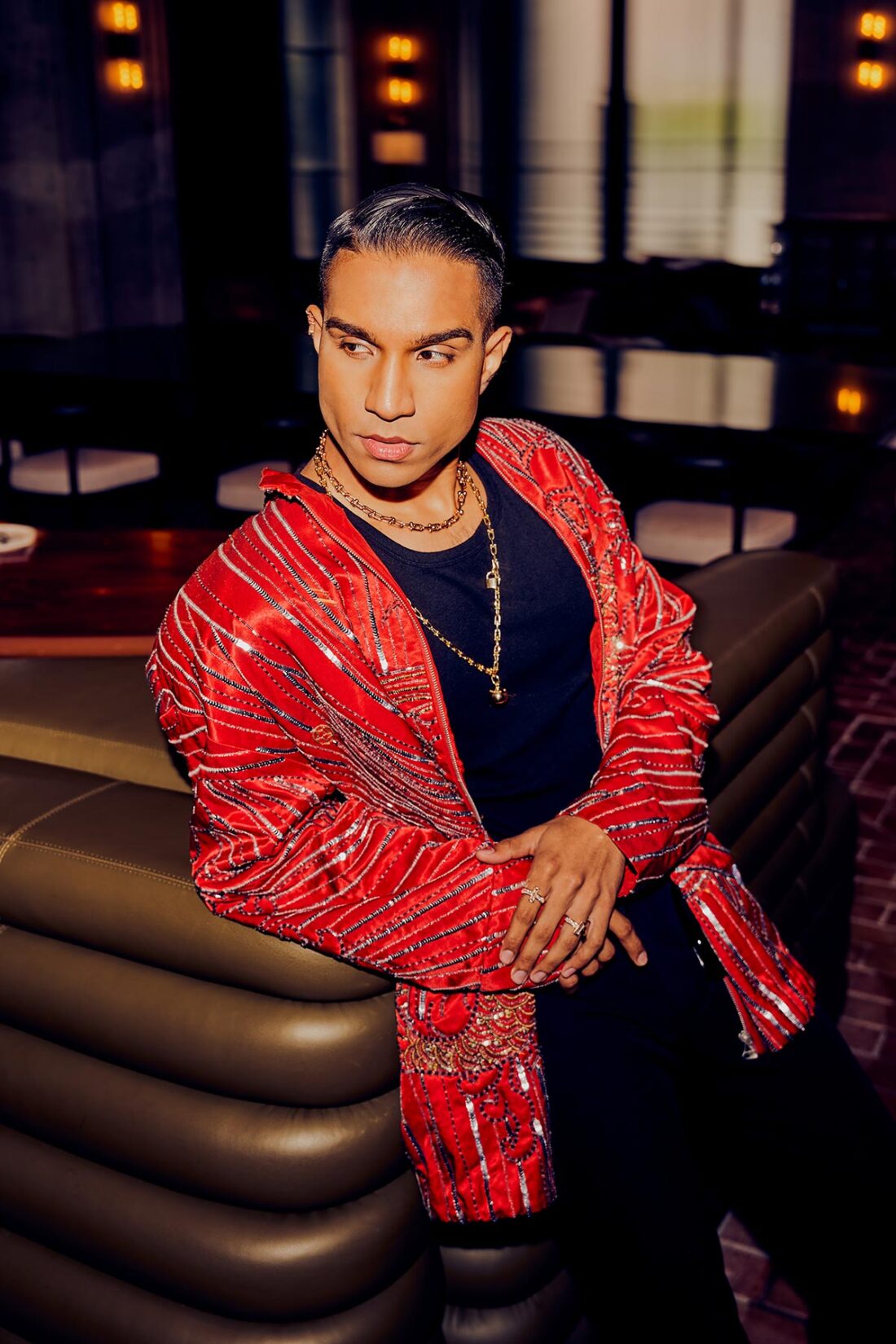 We met up early in the morning at Else Kuala Lumpur in Chinatown. It probably goes without saying that Raja himself has his own signature swag. Decked out in designer threads and Tiffany & Co. pieces for the photo shoot amidst the sumptuous, vintage-inspired interior of Else Kuala Lumpur's Raw Kitchen Hall, the Singaporean is definitely in his element. 
Raja has been in Kuala Lumpur for the past few days shooting a top-secret film project. As we speak, there are teaser shots of him with actor Aaron Aziz going around. We suspect this project won't be under wraps for too long. 
While acting may have been his first love, the actor-turned-rapper is already a respected name in the hip-hop scene. He shot to stardom with his 2018 track Mustafa, garnering over five million streams. 
He became one of the first six artists to be signed on to Def Jam Southeast Asia and went on to work with Def Jam CEO, (and another of his childhood heroes) Snoop Dogg on the track Qualified. Another hit single Mami soon followed, a playful track that made waves globally, securing Raja's status as a rising star in the rapping scene. His music career has been on an upward trajectory ever since.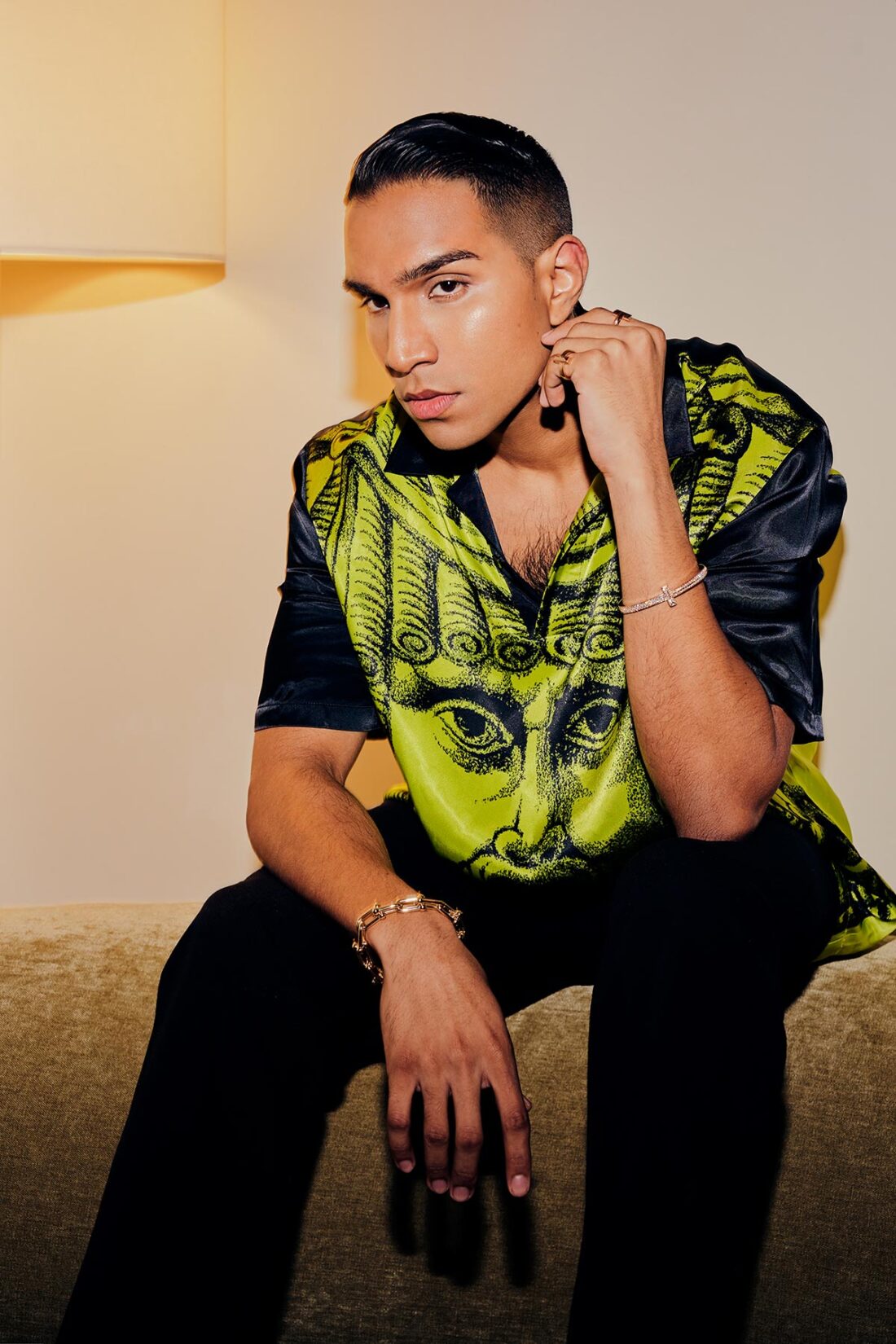 It's difficult to imagine that hip-hop and rap were once foreign territory to the 27-year-old. Born Rajid Ahamed, the Singaporean grew up in a traditional South Indian household. As a child, he'd listen to Tamil and South Indian music, practically anything his parents were listening to at the time. It wasn't until he snuck his sister's Walkman to school one day when he heard the first few verses of Eminem's The Real Slim Shady. 
Little did the 10-year-old Rajid Ahamed know, his world was about to take a very interesting turn. 
"It was so jarringly different from the music I was exposed to," says Raja. "I was so fascinated by the sounds. In hip-hop records, the sonics are different, you have the 8o8s, you have the drums, it's all so different from Carnatic music." 
"When I was in school, I was chubby, I was short. No one took me seriously."
It was around this time his father bought him an iPod Touch, "I mean I begged him for it, he didn't just buy it for me," he laughs. And the rest, as they say, is history. The world of hip-hop unfolded when he discovered artists like Lil Wayne, Kanye and Dr Dre, laying down the foundation of his taste in hip-hop music.
But hip-hop was more than just a musical interest back then. It served as a coping mechanism for the young Raja. "Rappers were my superheroes," he says. "When I was in primary and secondary school, I was chubby, I was short. No one took me seriously, none of the girls took me seriously. I was pushed around and bullied," he adds. "So when I put on my earpiece and I listen to a Kanye or Jay-Z song, it made me feel invincible."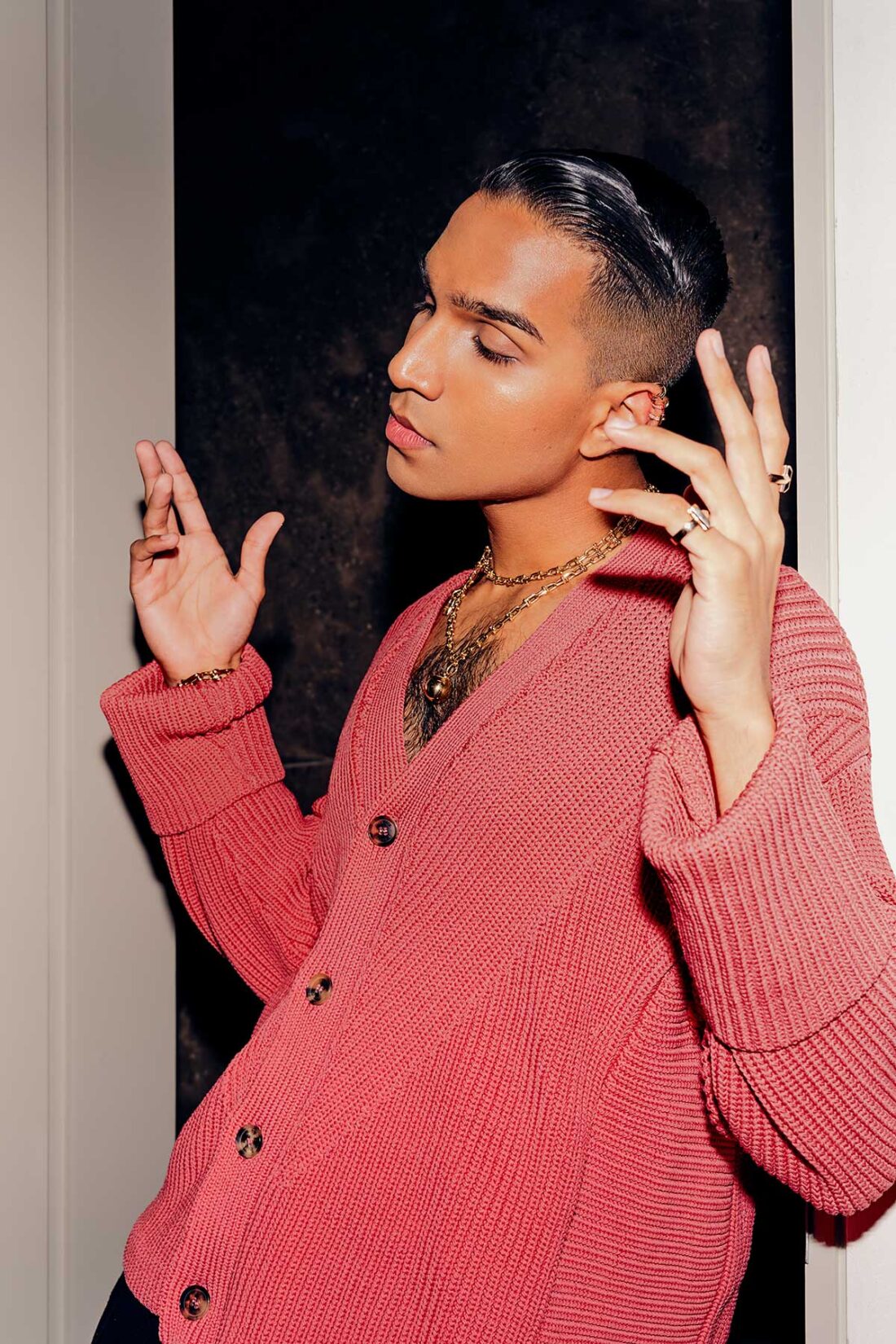 When he was 15 years old, without realising, he mesmerised his first audience with his rapping skills. "There was one time when my friends and I were hanging out in school and Eminem's song Not Afraid had just come out and it was the biggest song in the world," he recalls. 
Raja started rapping to the tune, word for word. Much to the shock of his schoolmates. 
"I'm a Tamil boy, you gotta understand. All my friends that I grew up with listen to Tamil music and Tamil rappers, they weren't really exposed to American rappers. Like, I could get the accent, the diction, the flow right and all my friends were looking at me like, 'Where did you learn to rap like that?' 
"The moment I started rapping in Tamil and English I realised, 'Oh my god, that is my most authentic voice.'"
Rapping became a kind of party trick for Raja, but it never really occurred to him that he would be making a career as a rap artist. It was only when he met fellow Singaporean rapper Fariz Jabba, who shared the same taste in music, that he found a kindred spirit in pursuing a professional stint at rapping. "He was the first person I connected with on a very deep level because of our love for hip-hop." 
With his unique fusion of Tamil and English or Tanglish, Raja's style of rapping quickly became distinct from his contemporaries, a style that he says helps him understand what his most authentic voice is. 
"There was an experimental phase when I was rapping fully in English, but it didn't feel right. But the moment I started rapping in Tamil and English I realised, 'Oh my god, that is my most authentic voice,'" he says. Because that's just how I think and how my brain works and hip-hop allowed me to discover that voice." 
Anyone familiar with his music knows what we're experiencing is a slice of the Yung Raja universe, a sort of amplification of his world. Often the themes he presents are very close to home. Even his parents starred in his music video, Mad Blessings, two figures he's forever grateful for giving him the freedom to pursue his dreams. 
"My parents are very traditional South Indian parents. I'm the only son and I'm the youngest of three much older sisters. So, from the time I was born, I was given a lot of freedom and space to be free and to just be myself."
While the exponential growth of his career is not lost on him, Raja is not one to sit back and take all the credit. 
"There's a higher power at play and have been at play in my life since the beginning. I cannot just sit here and say, 'Yes, I'm talented.' But a lot of people do that and I don't agree with that. So, I'm grateful for everything." 
It goes beyond making music. Just as his heroes moved him at a young age, he hopes his work could inspire others in the same way. "(My work) needs to shine a light, it needs to move and inspire because if it wasn't for that, I wouldn't be here today. I want to continue doing that so the torch is passed down." 
Who knows, maybe some 10-year-old somewhere is listening to a Yung Raja track and thinking, "I wanna be like this guy." 
Featured image: Yung Raja wears outfit by Versace and jewellery by Tiffany & Co. 
Art Direction & Styling: Anson Siau
Photography: Edmund Lee 
Videographer: Jackie Mah 
Grooming: Janice Liew 
Location: Else Kuala Lumpur