Buyouts and acquisitions of brands by big groups are nothing new but in the luxury world, we're more familiar with names like LVMH, Kering Group, Richemont, perhaps even Carlyle Group.
Seemingly out of the blue on Monday, one VF Corporation rocked the luxury fashion boat with the news that it would be buying streetwear giant Supreme in a deal worth $2.1billion. Supreme's previous majority stakeholder Goode Partners and The Carlyle Group will be selling their 50% stake in the brand which they acquired in 2017 to the tune of $500 million.
That makes the figure VF Corp paid more than 4 times more than what Carlyle Group forked out, causing tongues to already start wagging on whether they had overpaid for Supreme. They don't think so and the stocks certainly shows otherwise because VF Corp's value has already boosted as much as 17% since the news broke, the highest it had jumped in 33 years.
The question on everyone's mind now isn't even so much what will it do with Supreme, but who exactly is VF? Upon learning more, it almost makes perfect sense for Supreme to be part of the VF Corp family.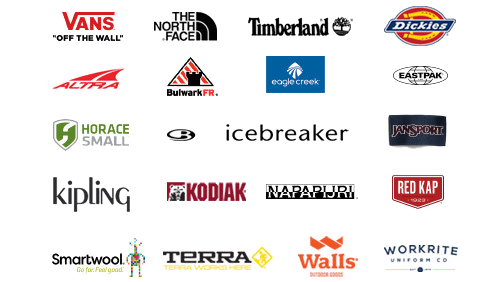 VF who?
VF Corporation may not be familiar to many but its huge portfolio of apparel and footwear brands will certainly ring a few bells. Based in Denver, its brands JanSport and EastPack account for control of 55% of the US backpack market. It also has solid footing in workwear to activewear and luggage with other brands like Dickies, SmartWool and Kipling.
Here's where it gets interesting: With the new deal, Supreme will join VF Corp's superstar brands of The North Face, Vans and Timberland.  These are all brands Supreme has previously collaborated with.
CNBC reported that Supreme is expected to contribute at least $500 million to VF Corp in 2021 alone. So confident and pleased is VF Corp with the purchase that its chairman, president and CEO Steve Rendle even okayed an additional $300 million payment to be made "subject to satisfaction of certain post-closing milestones" in projected long-term growths.
Supreme fans need not worry about a change in brand artistic direction. Supreme founder James Jebbia and his senior leadership team will remain in charge, although we're willing to bet a lot more collabs with Supreme's now sister brands will be in the works.

Now what?
Big speculations are circling that the first thing VF Corp will do is to increase the number of Supreme stores worldwide (Supreme currently only has 12 stores) to expand its customers base. Naturally, fans are worried that it will make it less "exclusive" since scarcity has been Supreme's MO since day one. It seems more likely, however, that focus will be channeled to e-commerce instead since online sales make up over 60% of Supreme's revenue. In the wake of the pandemic, it has only soared to greater heights.
Rumours of a Supreme sale has been on-going for years, with LVMH being the forerunner buyer. Some even speculated the deal had been signed  for $500 millionin 2017, especially after Louis Vuitton, then helmed by Kim Jones, collaborated with Supreme for its Fall 2018 collection.
In selling to VF Corp for more than four times that, Supreme once again comes out tops, especially in the appearance of having chosen a mass distributor like VF Corp over luxury giant LVMH. It says it still doesn't care who it's associate with because it's a brand that's rebelliously independent, which we all know is what the cool kids are into these days.
(Source: VF Corporation)