Sometimes an artwork can leave an impression on you whether you consciously realise it or not. This was what happened to Lim Wei-Ling who recalls being struck by the paintings of Ibrahim Hussein and Khalil Ibrahim that she saw at the home of her parent's friends when she was a child.
"When you're young, your mind is like a blank canvas, you are highly impressionable, like a sponge absorbing it all in," says the charismatic founder and director of Wei-Ling Gallery and Wei-Ling Contemporary on how art can sometimes unknowingly shift the way we see things.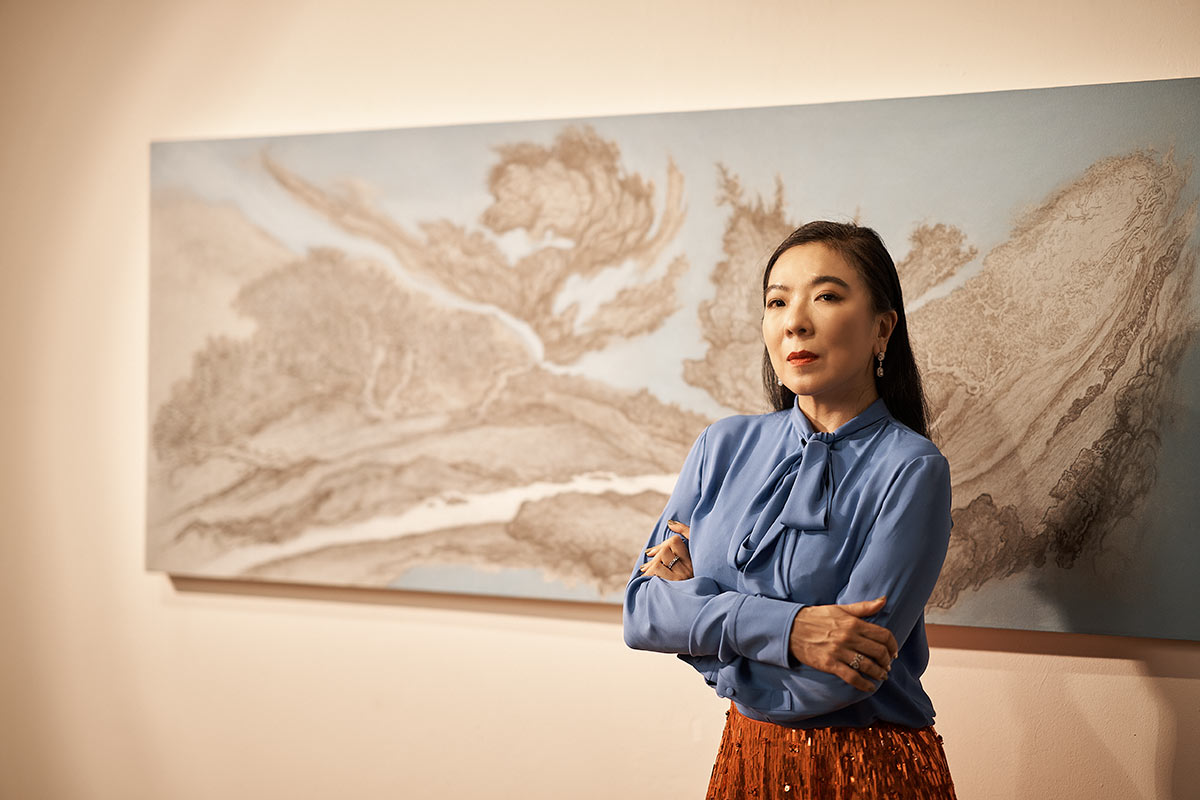 With an architect father and a violinist mother, Lim Wei-Ling was exposed to this world from a young age."Naturally, the things that inspire us as we get older come from what we were exposed to," says Lim. "I think it's very important for children to be exposed to many things so that their minds are opened."
This spirit of curiosity can be found in her galleries. Opened over 20 years ago, Wei-Ling Gallery serves as a space to encourage a passion for the arts and as a platform to nurture the development of the Malaysian contemporary art scene.
Since then, Wei-Ling Gallery and Wei-Ling Contemporary have nurtured and exhibited the works of prominent Malaysian artists such as Ivan Lam, Norma Abbas, Choy Chun Wei, and Hamidi Hadi and collaborated with a string of renowned international artists such as Heather Dewey Hagborg, Adam Chodzko, Roger Ballen and Ahmet Ogut to name a few.
Situated in a restored heritage shophouse in Brickfields Kuala Lumpur, Wei-Ling Gallery is an inviting space for both art lovers and novices. With the adjacent Wei-ling Contemporary, which initially opened in 2011 at The Gardens Mall, the two art spaces boast unique and diverse works of art, some in experimental and immersive art forms.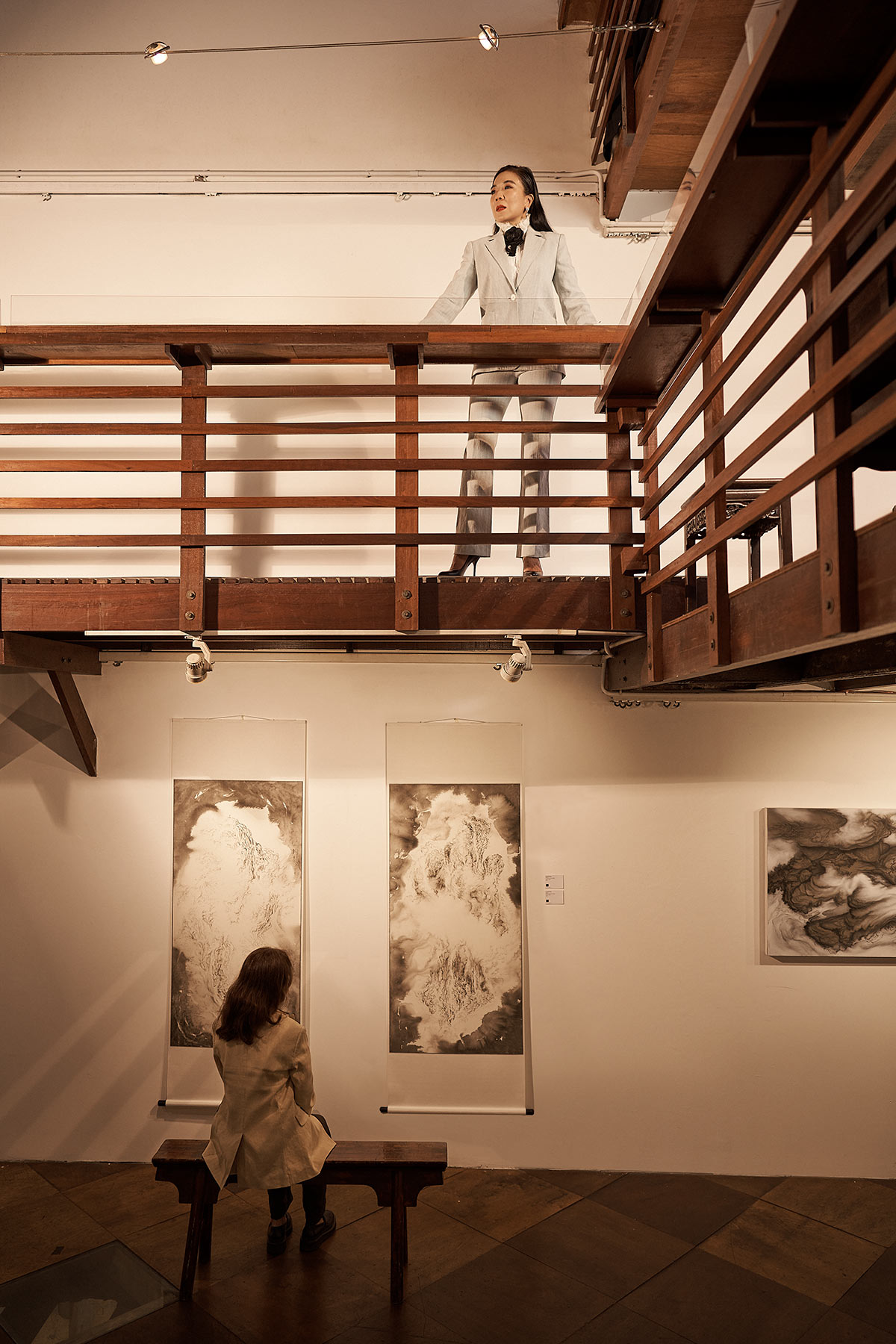 The gallery is also known for being one of the most prolific publishers of art books in the country and has published an impressive catalogue selection of monographs, artists' books and exhibition catalogues, archiving the important and sometimes overlooked facets of an artist's work and life, not to mention tracking and documenting the development of the Malaysian art scene over the last two decades. 
"I gravitate towards artists who are authentic and true to themselves."
A former jewellery designer and an art history major by training, Wei-Ling is very clear on the type of artists she wants to work with. "I gravitate towards artists who are authentic and true to themselves," she says. "I'm not interested in artists who are purely motivated by making works for the market and are commercial in their outlook.
"Artists must have a clear point of view and reason for making the work that they do. Their practice must have originated from a starting point, which has a thread that runs through it. It evolves organically and develops with the cadences of the world around them. Over and above everything, whatever an artist does, he or she must be able to defend their practice."
Under her guidance, Malaysian artists have managed to progress to an international level by bridging major exhibitions worldwide from China, India, Hong Kong, Singapore, the United States and Taiwan among others.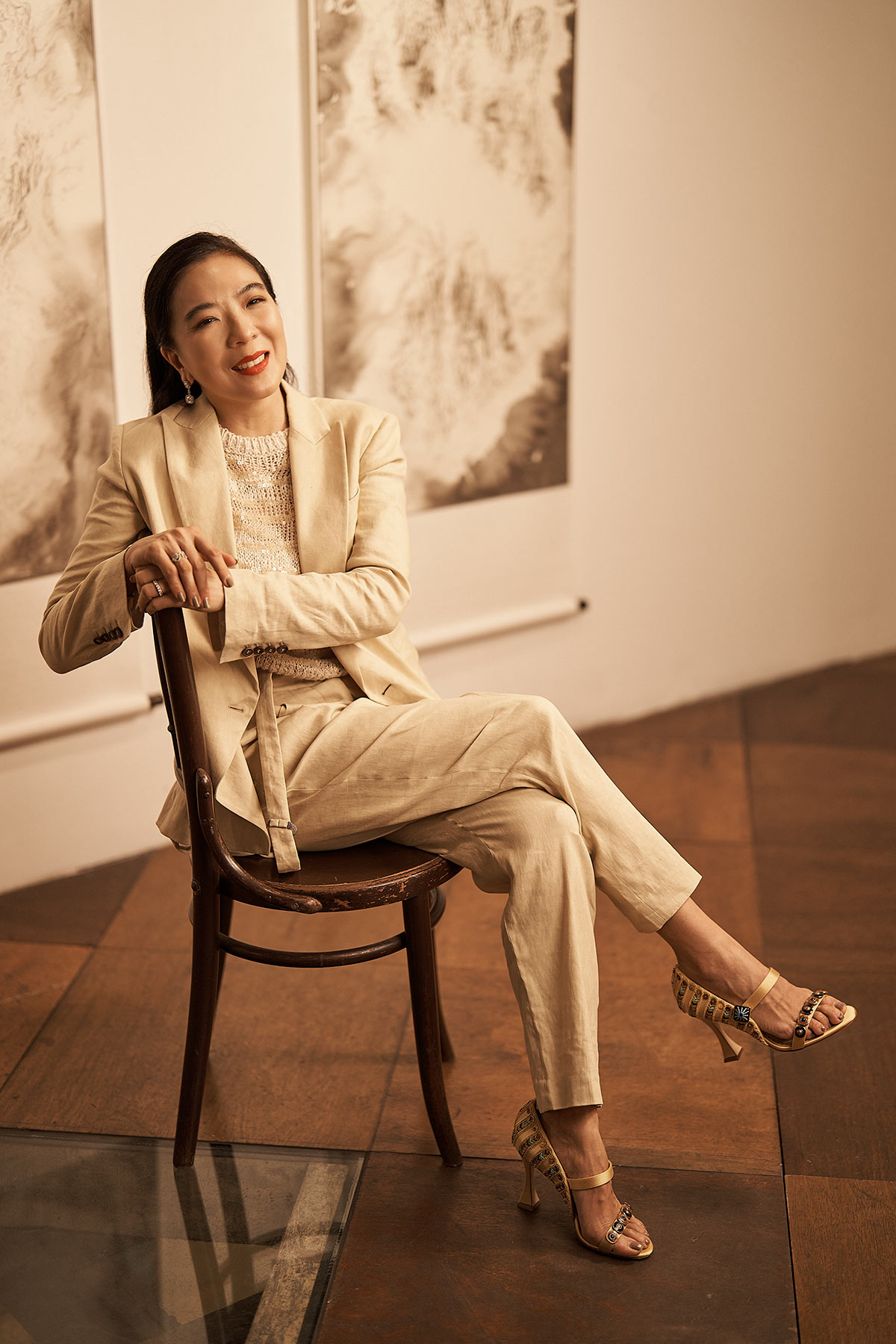 In 2020, the gallery launched an incubator programme where emerging local talents are guided and mentored by established artists, offering them a safe space in which to experiment and refine their work. Another major milestone was Lim's role in realising Malaysia's national pavilion debut at the esteemed 58th International Art Exhibition at the Venice Art Biennale.
"I believe absolutely in the artists I work with and represent, and would do whatever it takes to get them out there because they deserve it. They need to be heard and seen," she says. "I strongly believe that you have to respect your artists enough to be able to let them make the work they want, but they need to be able to provide the reasoning as to why they're doing what they're doing."
Risk-taking is a necessity to progress in the contemporary art scene, an undertaking that Lim compares to an athlete performing on the world stage. "If they can stand up to critics or me or other players in the art world, and if they have full conviction in themselves, and what they represent in their work, then I am behind them all the way." 
Lim is well aware that times are different since she first opened the gallery two decades ago. She notes that there has been a marked shift toward Asian and Southeast Asian Art in the past few years, but I wonder where does this fascination come from?
"It comes down to the basics of the economy. Art markets follow the money. It's as simple as that. If you look back on the development of art history, the greatest works of art for particular periods were determined by the patrons who collected and developed the art market. There is a real cultural economy which can be capitalised upon."
"Art markets follow the money. It's as simple as that."
"Singapore and Hong Kong recognise this and have been developing and investing in this area for almost two decades now. I hope that Malaysia will start giving more prominence to the cultural economy here," she adds. "We want (the government) to be more invested. There are several government-led initiatives like Cendana and My Creative but largely it falls to private galleries to push things forward. Hopefully with more time it will happen."
Despite this, Lim believes the local art scene has evolved positively with the surge of a new generation of collectors, many of them Malaysians who live both locally and overseas, who acquire Malaysian art.
Many galleries in Kuala Lumpur have come and gone and Wei-Ling Gallery remains one of the few that has stood the test of time. But that doesn't mean they're not constantly adapting to the constant change in the industry and this is what keeps them relevant.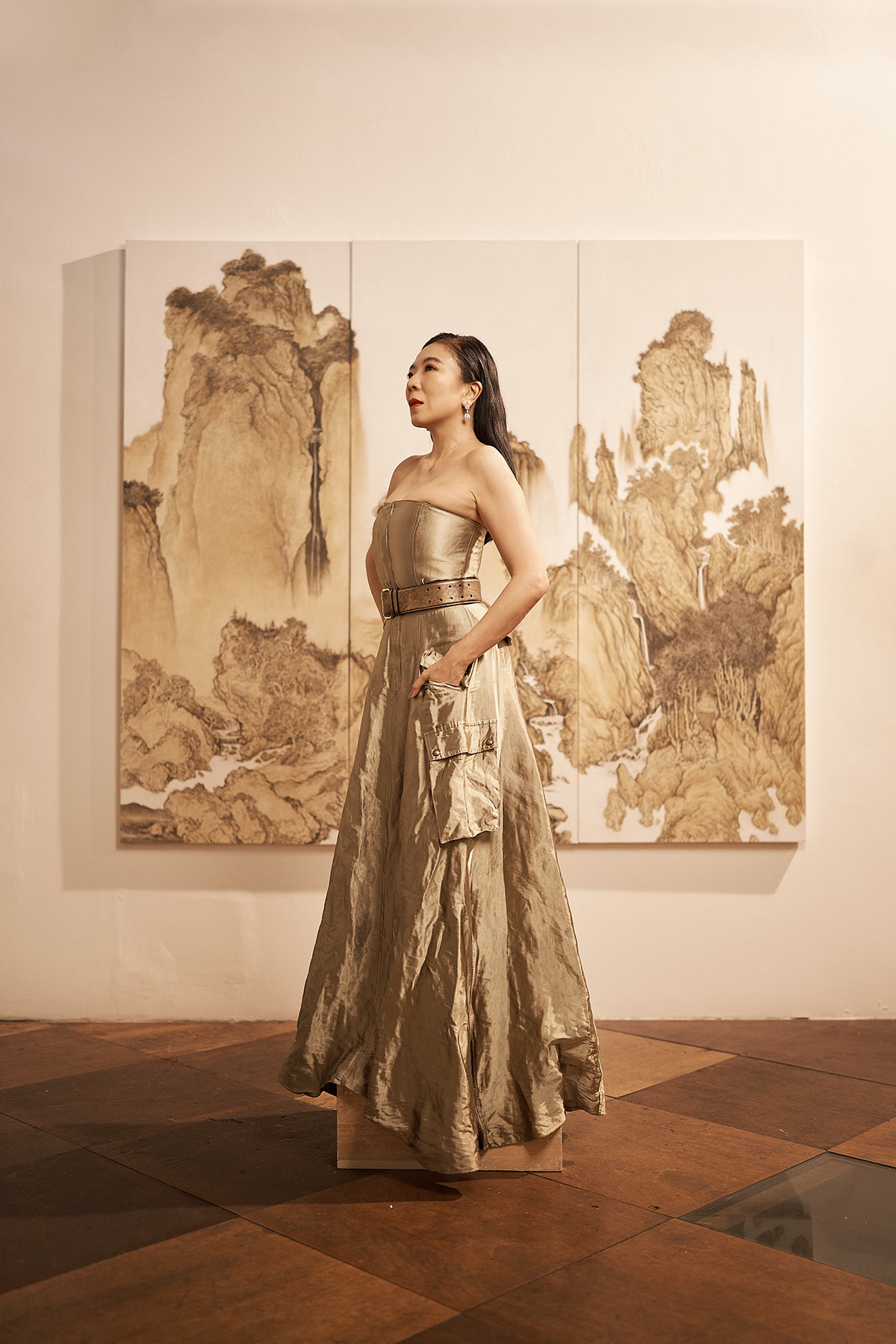 "We continue to do the work that we do. We keep supporting artists that we feel have what it takes and talking about issues that are pertinent to their time," she says.
Through the past two decades, Lim is as engaged with her mission as she was from day one. "It's a privilege for me to be able to work with all these artists who have entrusted me with their work and their practice," she says. "There's a two-way trust that's mutual and there's respect. I've learnt so much from each of them because each artist has a message to impart."
For Wei-Ling, it is her sheer conviction that has kept her in good stead all these years. "Whoever I've worked with, I have had to believe in them. No one teaches you this, but if an artist tells me their story and they change my perspective just a little, for the better, I know that art is inherent in them, that they are making art for the right reasons. It's not contrived, it's real. I just know."
Featured image: Wei-Ling wears dress by Ralph Lauren Purple Label. 
Photography: Delvin Xian 
Styling/Art Direction: Mughni Che Din 
Styling Assistant: Bluey Kim
Makeup artist: Janice Liew