Vivy Yusof is a ball of positive energy as she arrives for the photoshoot with FirstClasse early on a weekday morning. One gets a sense, upon meeting her, that the real-life Vivy is just as engaging and charming as her online persona. But behind the charm and cheerfulness, is a formidable businesswoman and a force to be reckoned with. 
In a matter of about 10 years, Vivy has managed to build FashionValet which started as a platform of over 500 modest fashion brands. Now, Vivy oversees The FV Group and in-house brands, dUCk and LILIT, some of the fastest-growing homegrown brands. dUCk scarves are so fast-selling that new stock often flies off the shelves within 24 hours of a new launch. This accomplishment has not gone unnoticed on the world stage. Vivy's presence in the regional fashion scene recently earned her a spot on the BoF 500 list, as one of the modest fashion industry's most influential voices to come out of Southeast Asia.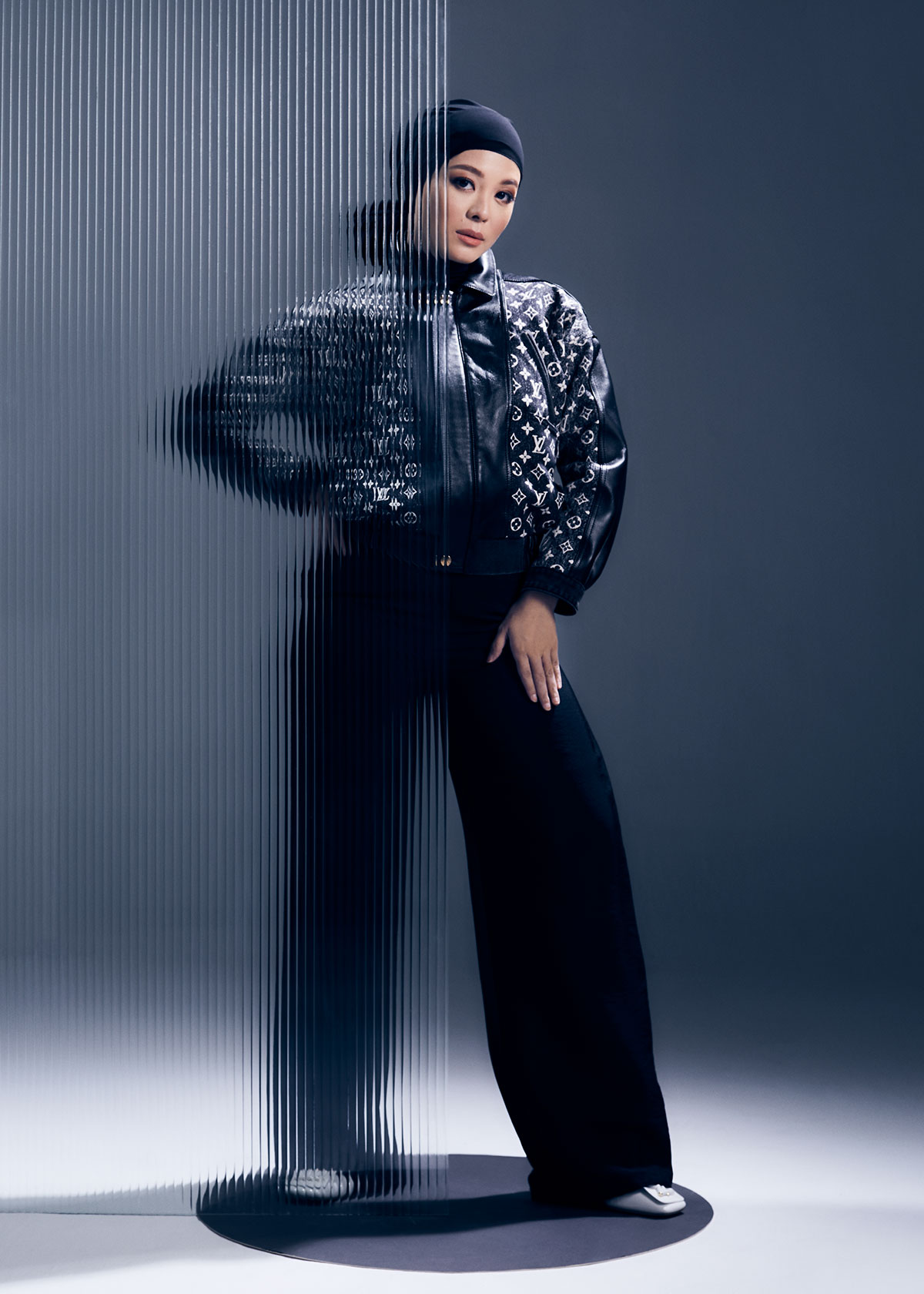 Like most successful entrepreneurs, Vivy recognises an opportunity when she sees it. Launching FashionValet along with her now husband and co-founder Fadza Anuar in 2010, the platform arrived at a pivotal moment for the e-commerce scene. But not many start-ups can share the same rise to prominence in a rather short timespan and this is where Vivy's professionalism and sheer grit come into play. 
This grit is evident in her self-effacing autobiography The First Decade where Vivy describes in wholehearted detail the journey of building the business and it's her stark honesty in revealing the trials and tribulations of leadership and running a startup that resonated with many readers. I ask if vulnerability is an important tool for her in sharing her story.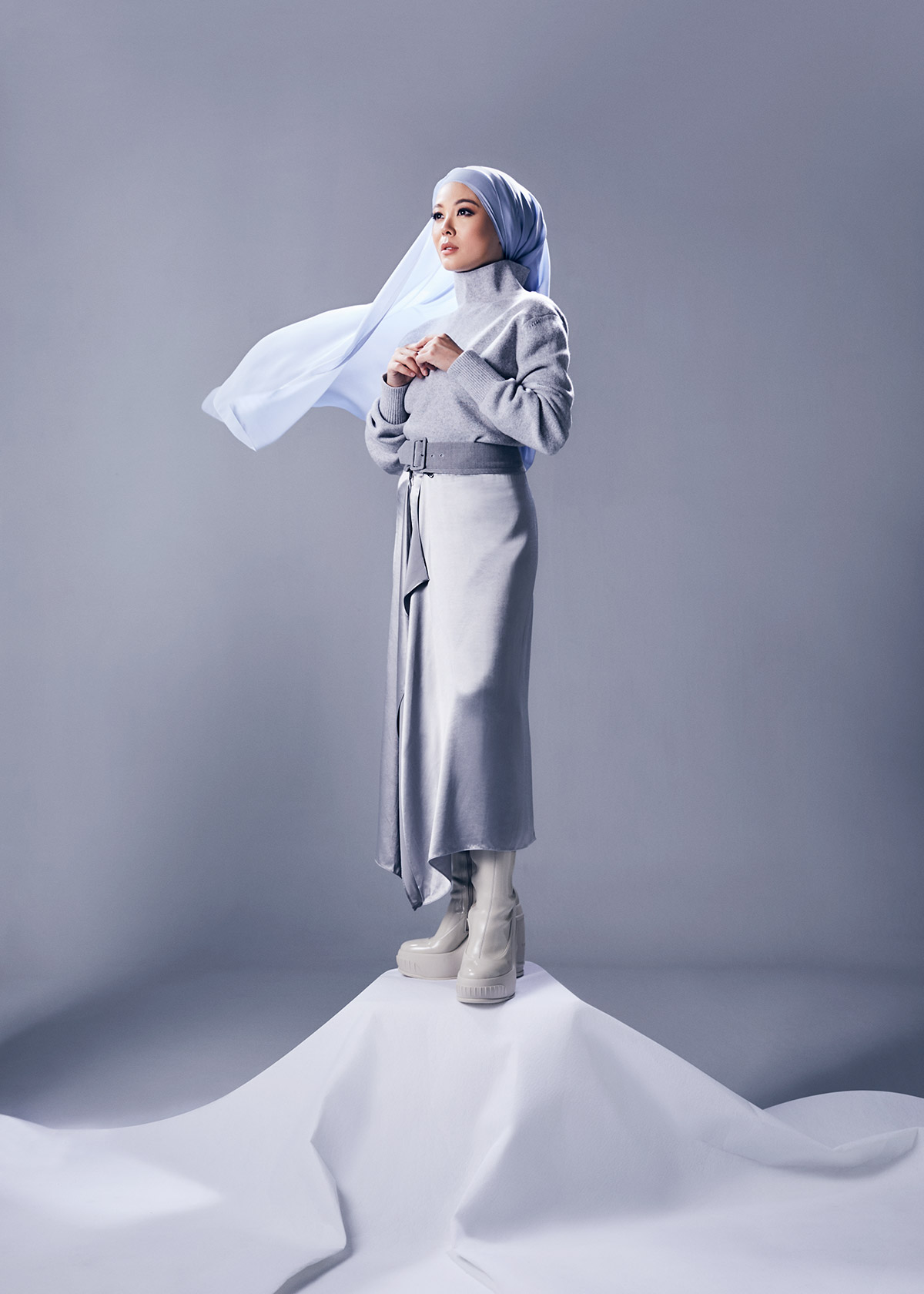 "I don't think being vulnerable is important, but what's important is to be authentic," she says. "If I only shared the good, that would be an incomplete review and also so far from the truth. So, it was important to me that I shared the entirety of the journey and my worries and my mistakes too, no matter how hard it was for me to revisit and reveal." 
"Being in the public eye was a choice I made, and a great one that helped me get to where I am today"
As a public figure, Vivy has come under fire throughout her career, but she believes everything comes with the good and the bad. "Being in the public eye was a choice I made, and a great one that helped me get to where I am today. So, on the days that make me uncomfortable, I always remind myself to be grateful. As long as the good outweighs the bad, be grateful," she says.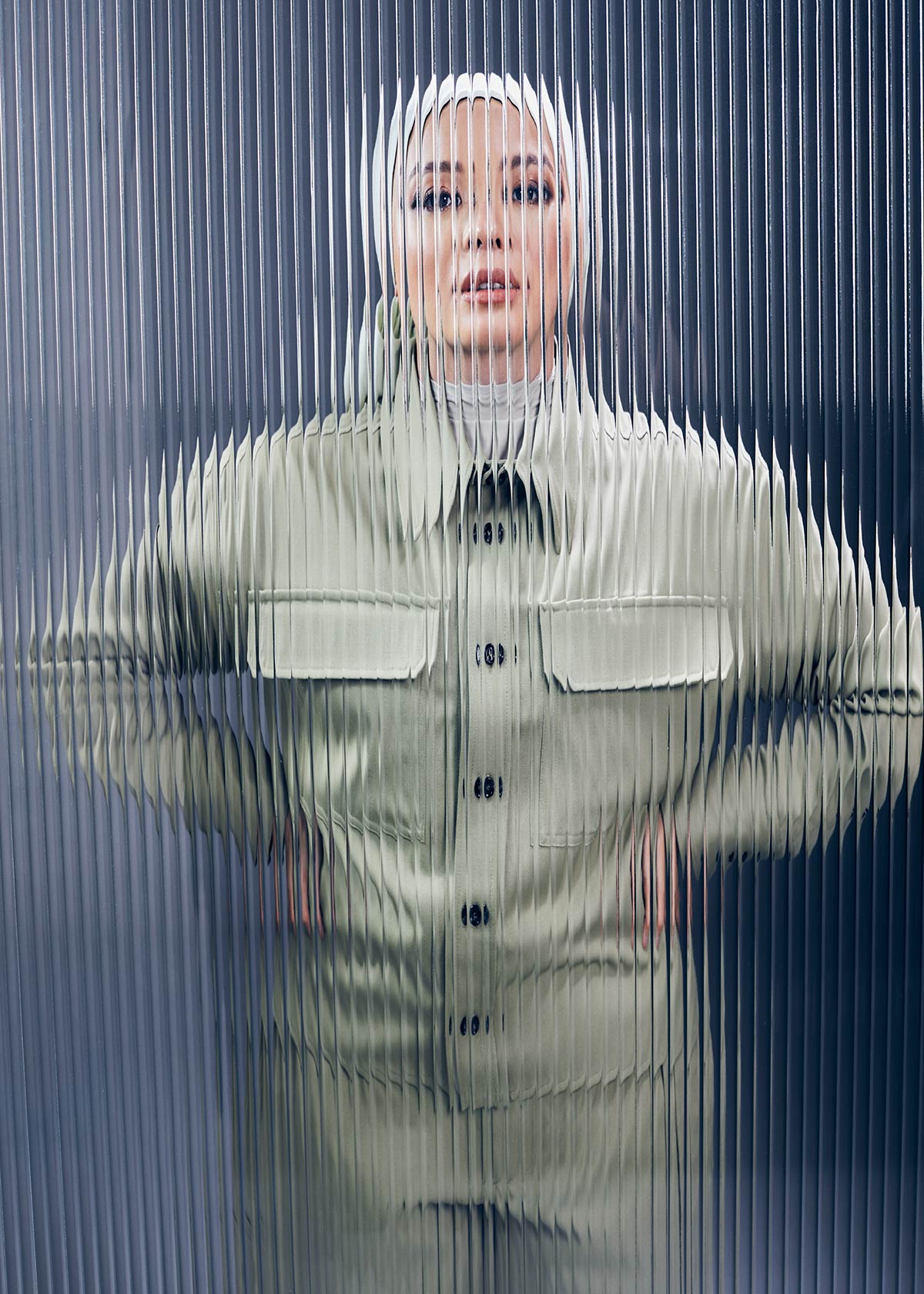 Does she pay attention to any of the negative comments? "My key to handling the wrath of social media is not to use social media to handle the wrath of social media, does it make sense?" she says with a laugh. "I am not exempted from the negatives of it all and till today, am vulnerable to attacks by netizens who may not like me for whatever reason at all, but I make it a point to just internalise it and deal with it privately. I talk to my loved ones a lot and confide in them." 
"Sooner or later, people will see you for your actions – keep your head down, mouth shut and just work damn hard to achieve things in life in a respectful manner. It's a long-term response that needs a lot of patience, but it will be worth it. Or you know, write a book to tell your side of the story."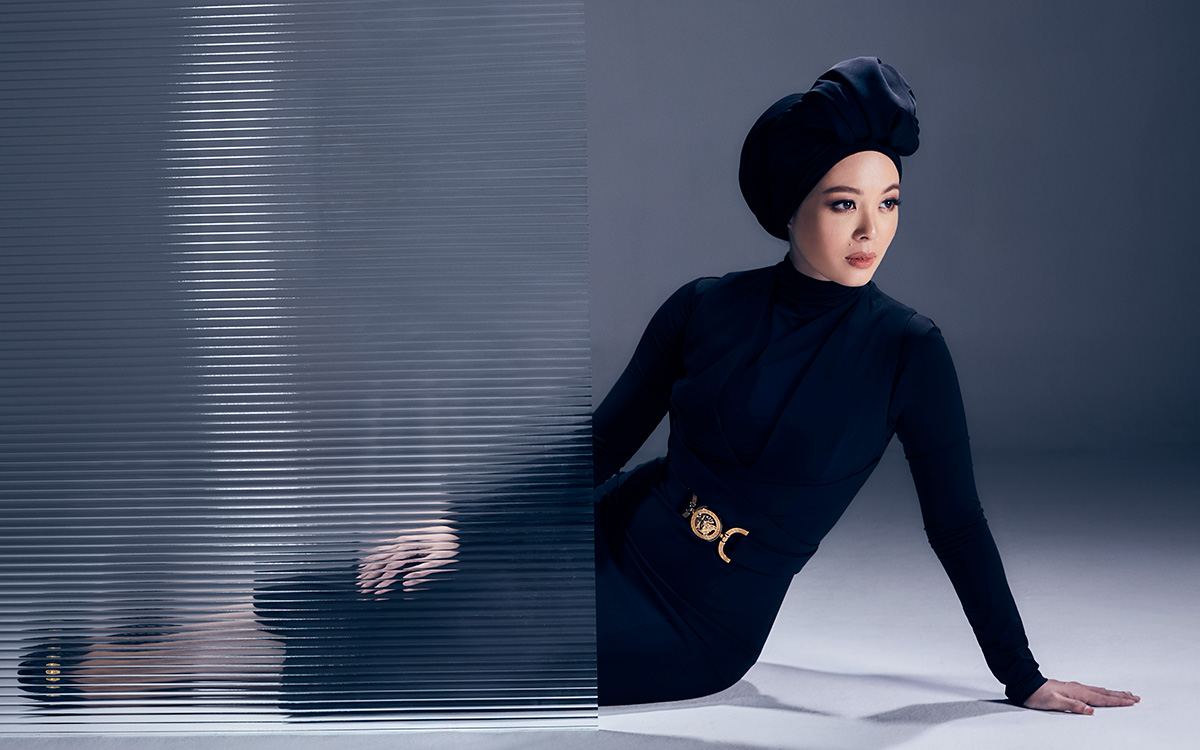 Vivy's story is indeed an inspirational one. Born in Kajang, Vivy went to study at the London School of Economics and Political Science. Her foray into fashion all began with a humble blog, Proudduck, where a then 19-year-old Vivy would share her thoughts on all things fashion. It wasn't long until she garnered a huge fanbase. 
Now, 35 and a mother of four, Vivy has certainly come a long way from her blogging days. "I've grown up basically. I'm definitely wiser now, I've learned a lot over the years, I've made mistakes, I've achieved things, I've lost things – so much has happened that has made this journey beautiful and colourful."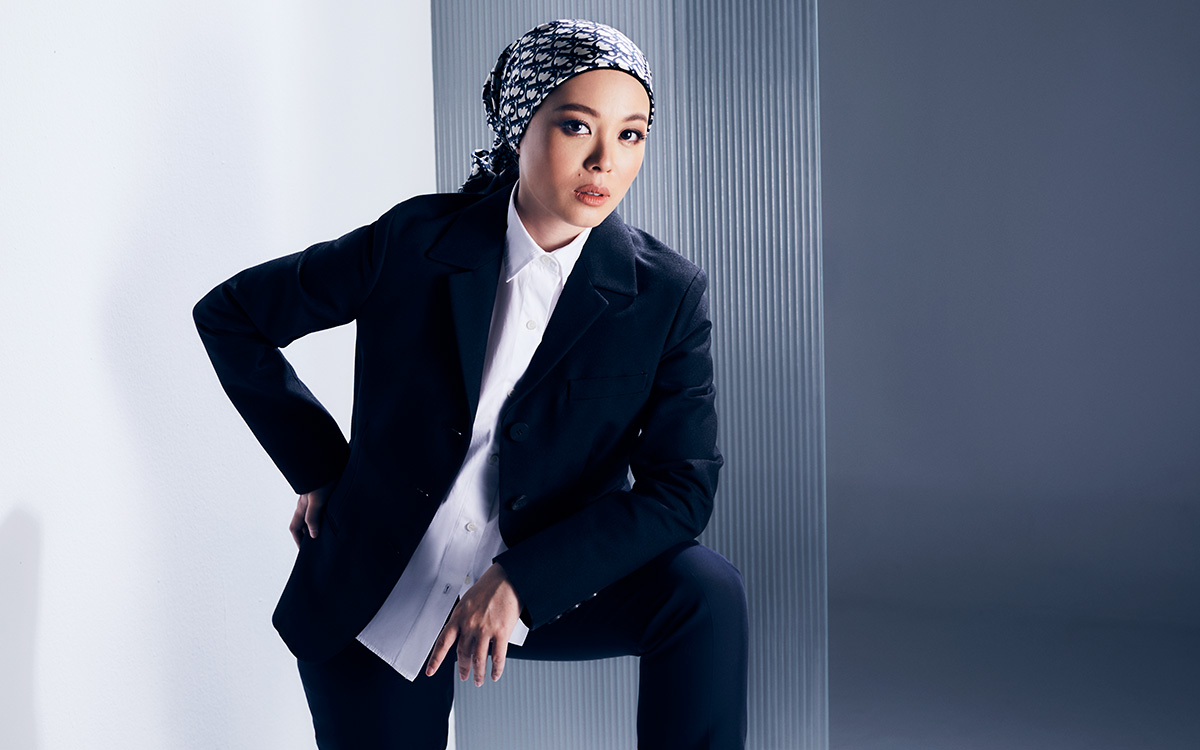 Although she admits to not being as carefree as before, she has retained that same optimism for life. "I just enjoy life, through all the ups and downs," she explains. Much like how she has penned a book to encourage people through the highs and lows of entrepreneurship, you'll most likely find Vivy curled up with a good book, something that has helped her navigate the demands of her job. 
"I read a lot and there is power in reading," she says, recounting how once reading Howard Schultz's book on Starbucks motivated her to keep pushing through the obstacles she was facing. "I immediately came out of my self-pity bubble because what I was facing was a fraction of what he (Schultz) faced," she says. "I know that to succeed, you need so much grit and mental strength and I am reminded of this when I read. It makes me stronger and helps me get back up." 
Featured image: Vivy Yusof wears outfit by Gucci, scarf by dUCk. 
Photographer: Xerxes Lee
Styling/Art Direction: Mughni Che Din 
Styling assistant: Bluey Kim
Hijab stylist: Didiyana Ehsan
Makeup artist: Shiyo Joo