During these trying and unprecedented times, it appears that fashion designers are visualising their new collections by carefully studying the present, and looking towards the future with optimism. In a fresh rework of its seasonal schedule, Versace brings the spirit of hope and optimism to its latest collection for Pre-Spring 2021, called Flash.
Known for embodying the glamorous, rebellious, and rock n' roll spirit, the Flash collection is captured in a video campaign featuring AJ Tracey performing his track, Step On during Milan Digital Fashion Week. The collection takes inspiration from the awe-inspiring attitude of young musicians, who pursue their art wholeheartedly with relentless dedication, while having an adventurous spirit with their style. This translates to vivid yet elegant colourways, patchworks of audacious prints, and leopard and python patterns on unexpected fabrics. The brand's iconic Medusa head also gets a 2021 makeover, called Medusa Amplified, which references vinyl records with its rotating gorgon heads.
A part of the collection represents seduction and confidence, with moody black designs to add mystique to the lineup. Leather jackets, platform boots, and oversized blazers make a statement while maintaining an air of elegance. It then moves on to pastel-hued pieces that's refined yet wearable. Future-looking Jerseys and sweaters are made from sustainable fibres and dyes, representing Versace's commitment to taking greener steps.
Structure and geometry make up key themes of Flash, with the introduction of the Scatola taking the centre stage. This new silhouette features constructed and sharp tailored garments combined with boxy '80s-style shoulders. Inspired by the vivacity of the business district in Milan, Versace nods to the metropolis city life in a pre-Covid time that was once vibrant, energetic, and dynamic – while sending us a message of hope for a better future.
As for accessories, the Flash collection plays with chunky yet refined rings and bracelets, as well as large statement hoop earrings. They reference the circular shape of long-lens cameras, symbolising a photographer's ability to zoom in on the most coveted aspects of pop culture. We also see a new bag style called the Medusa Aeternitas, which comes suspended from a circular bangle.
Take a closer look at the collection below: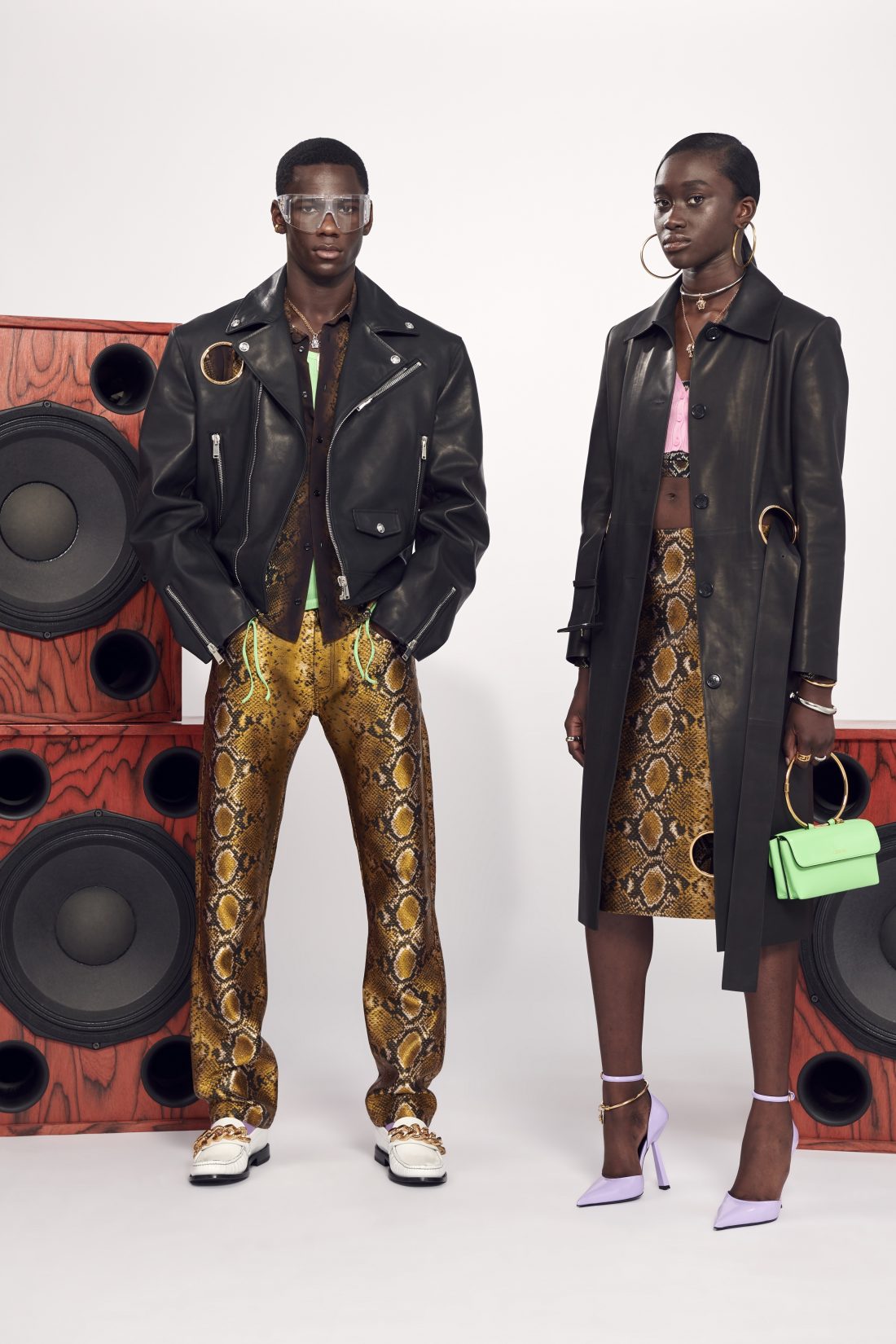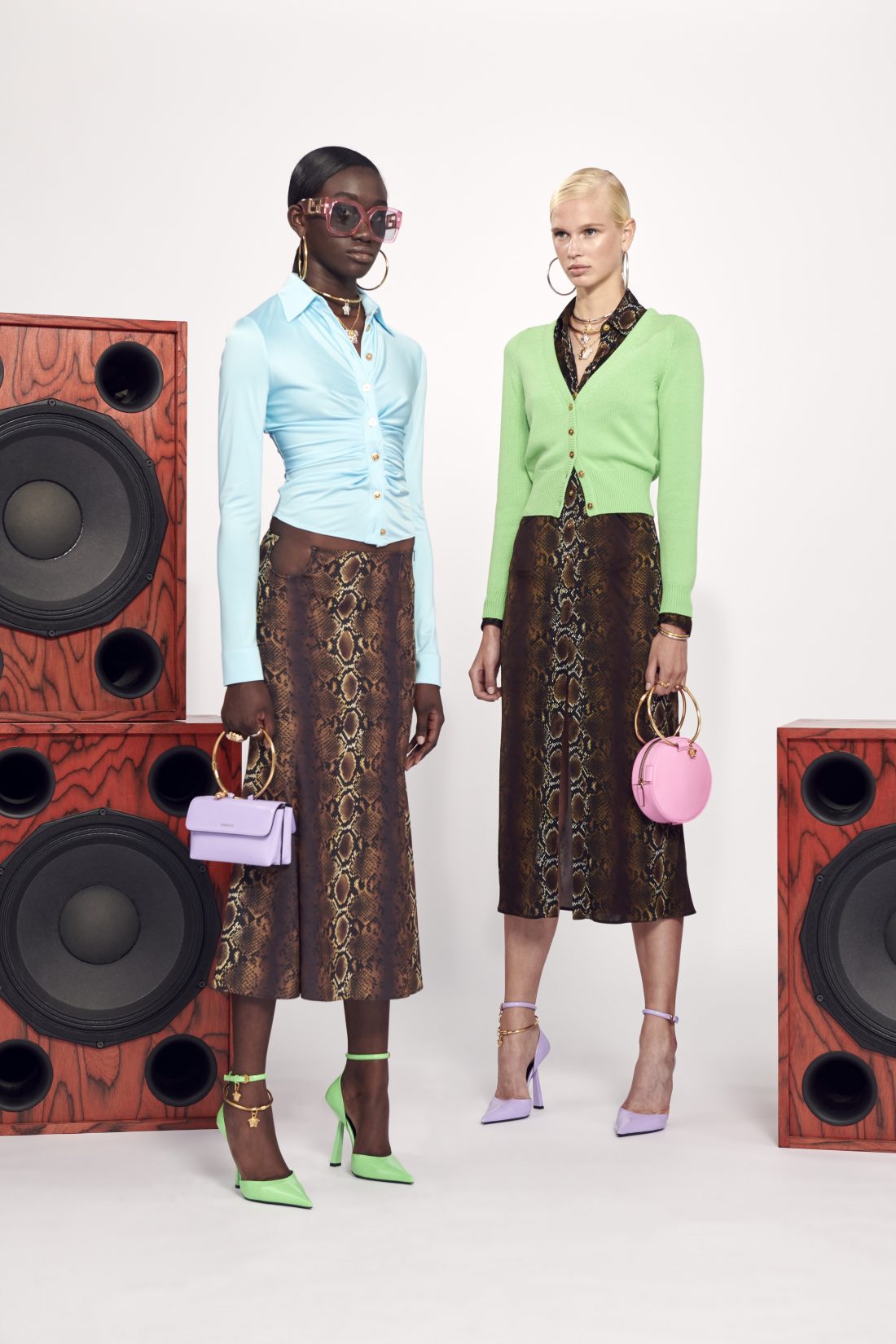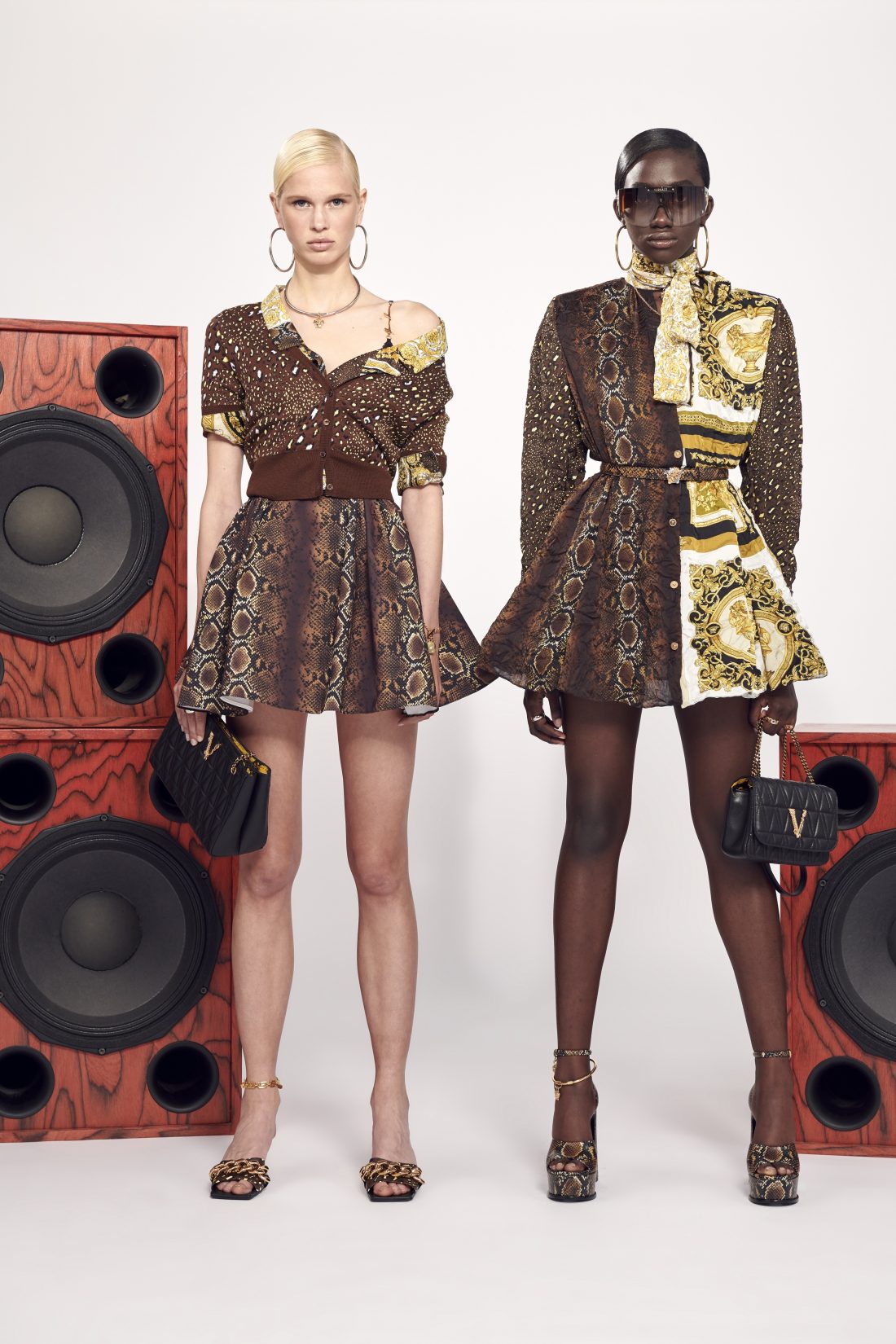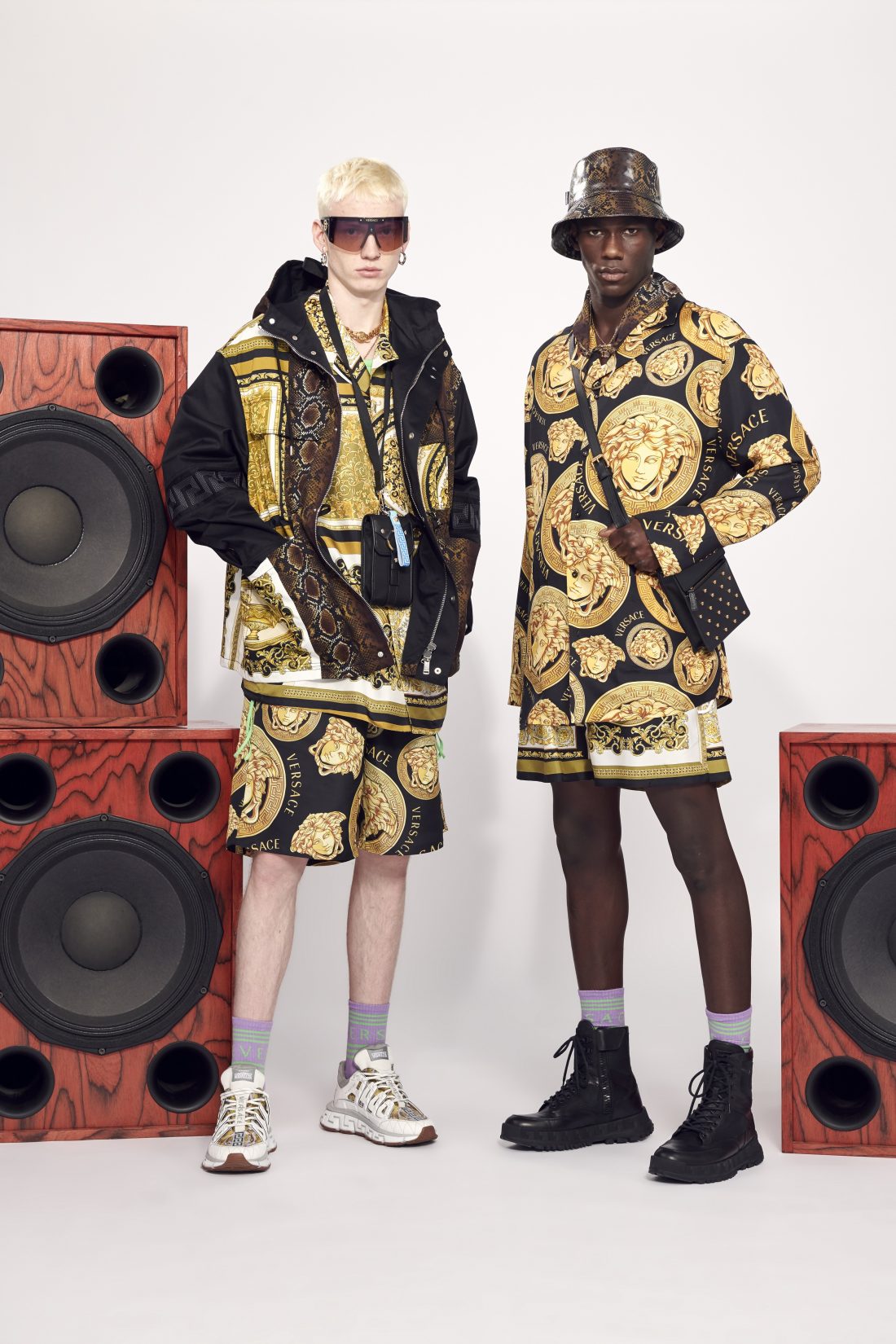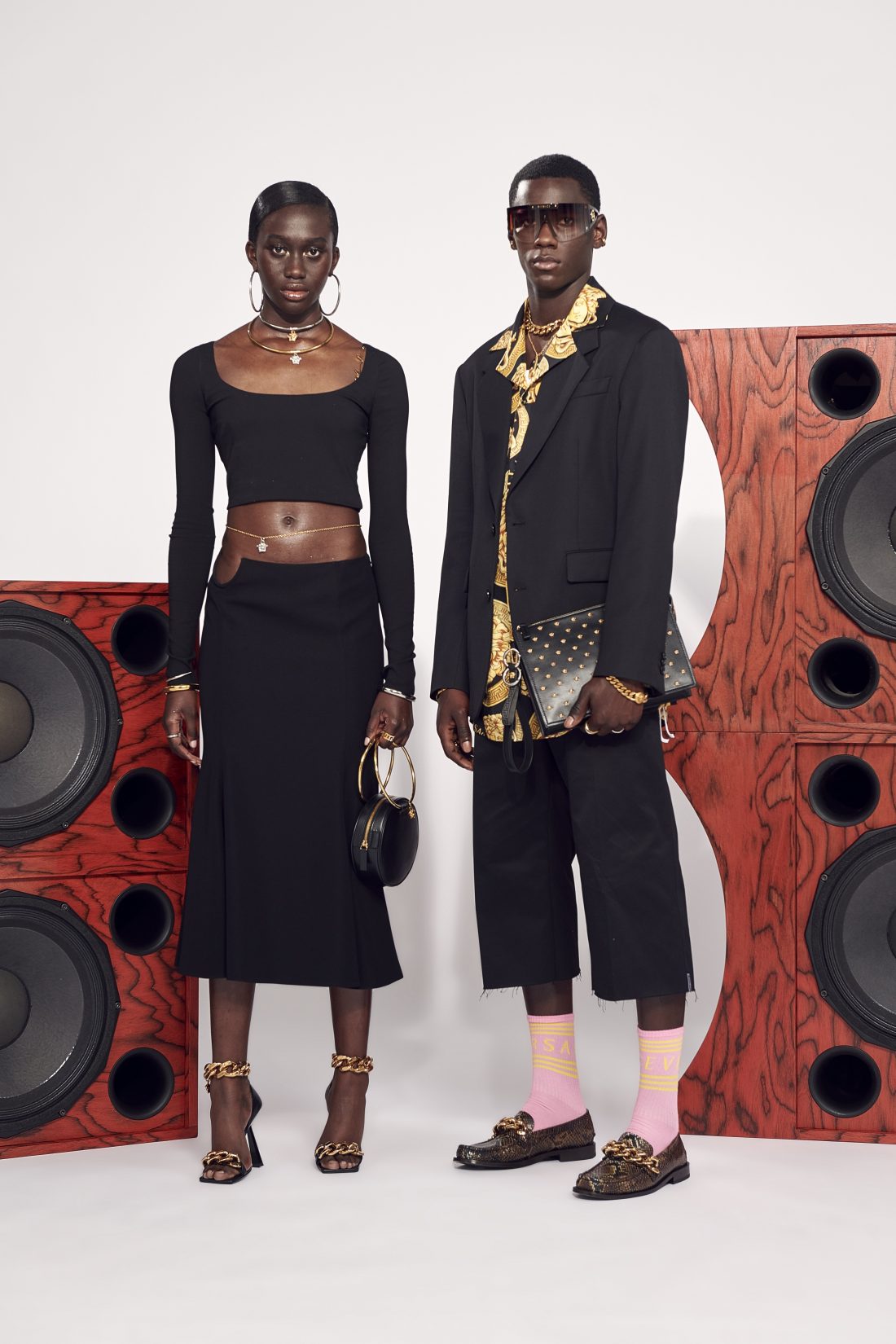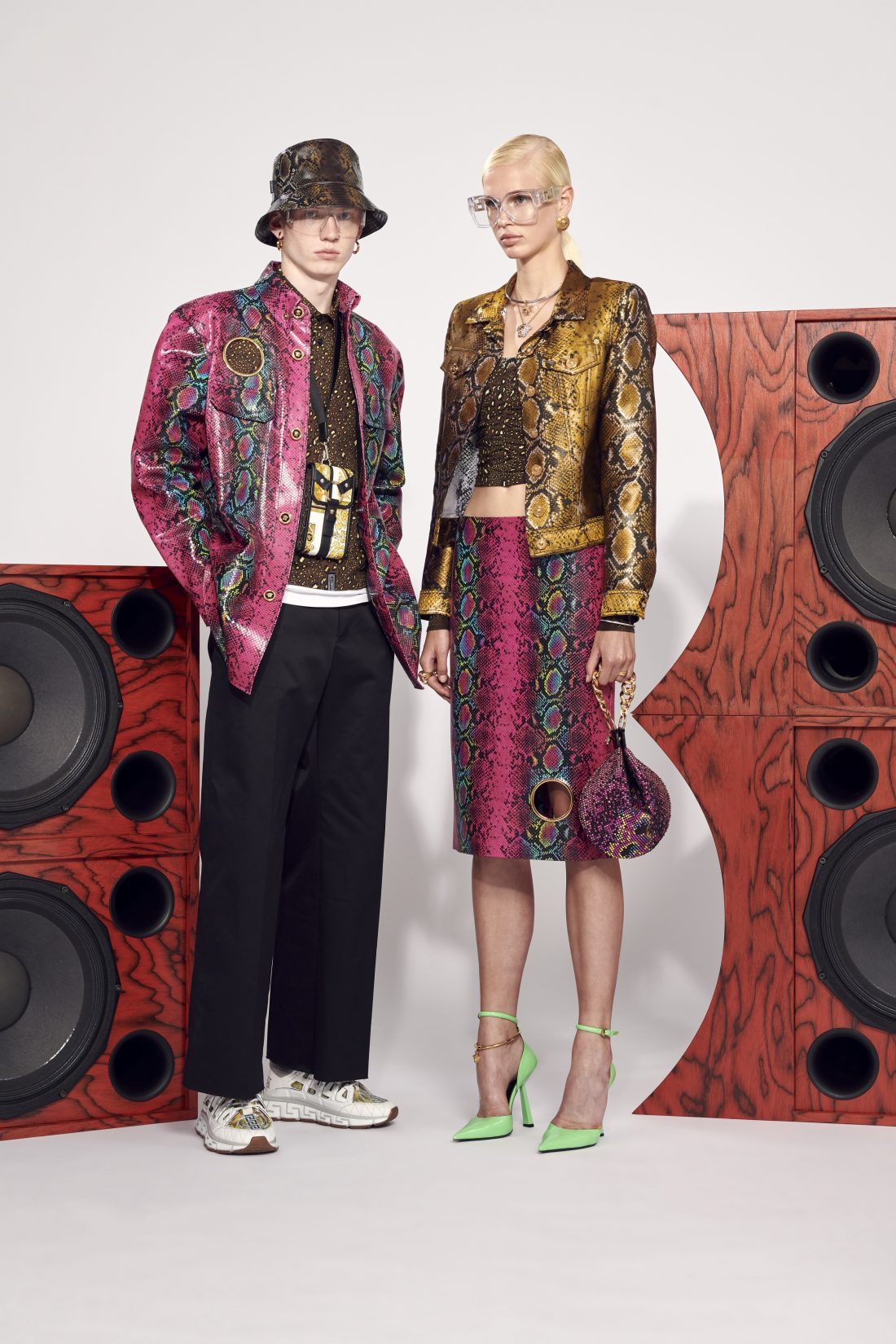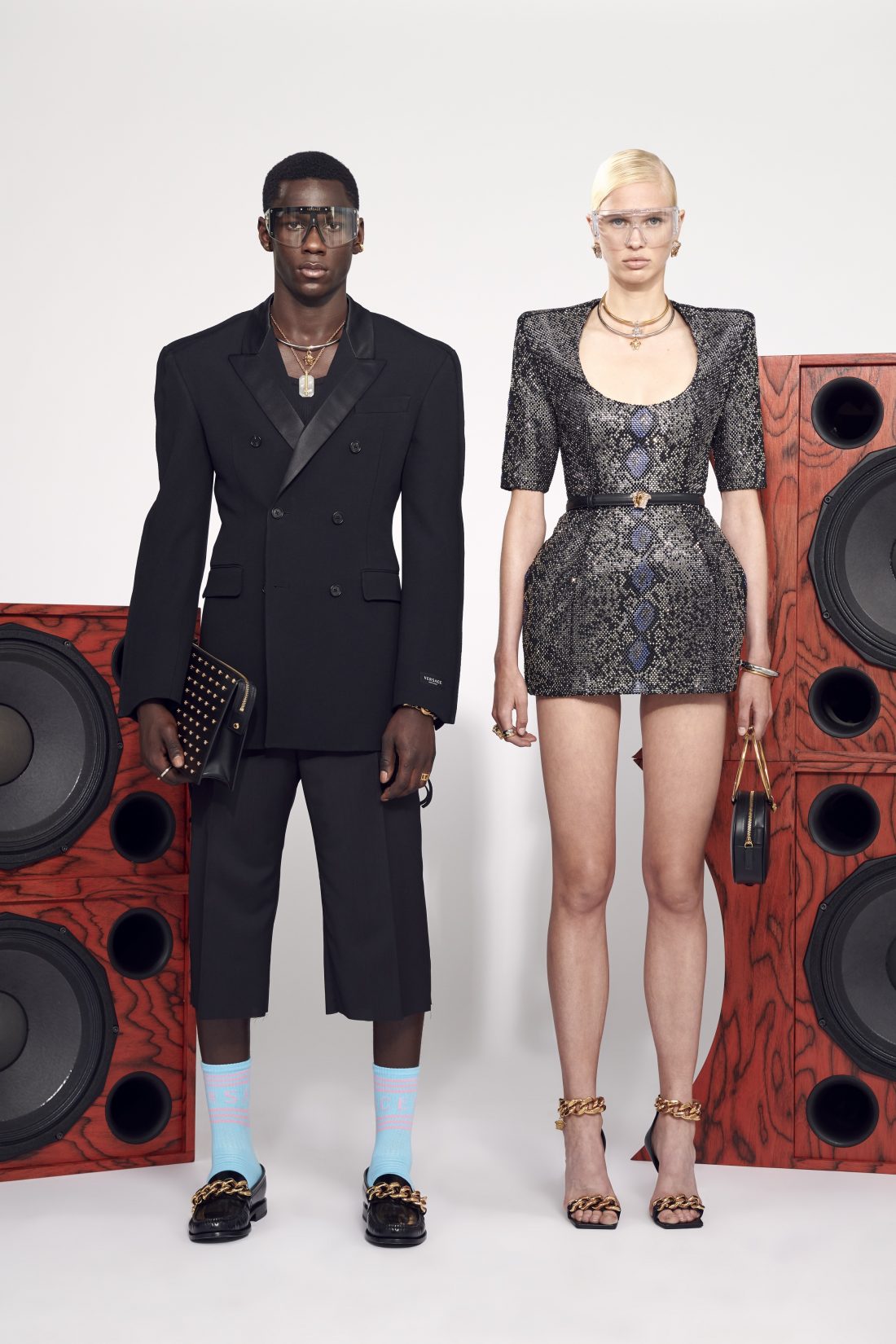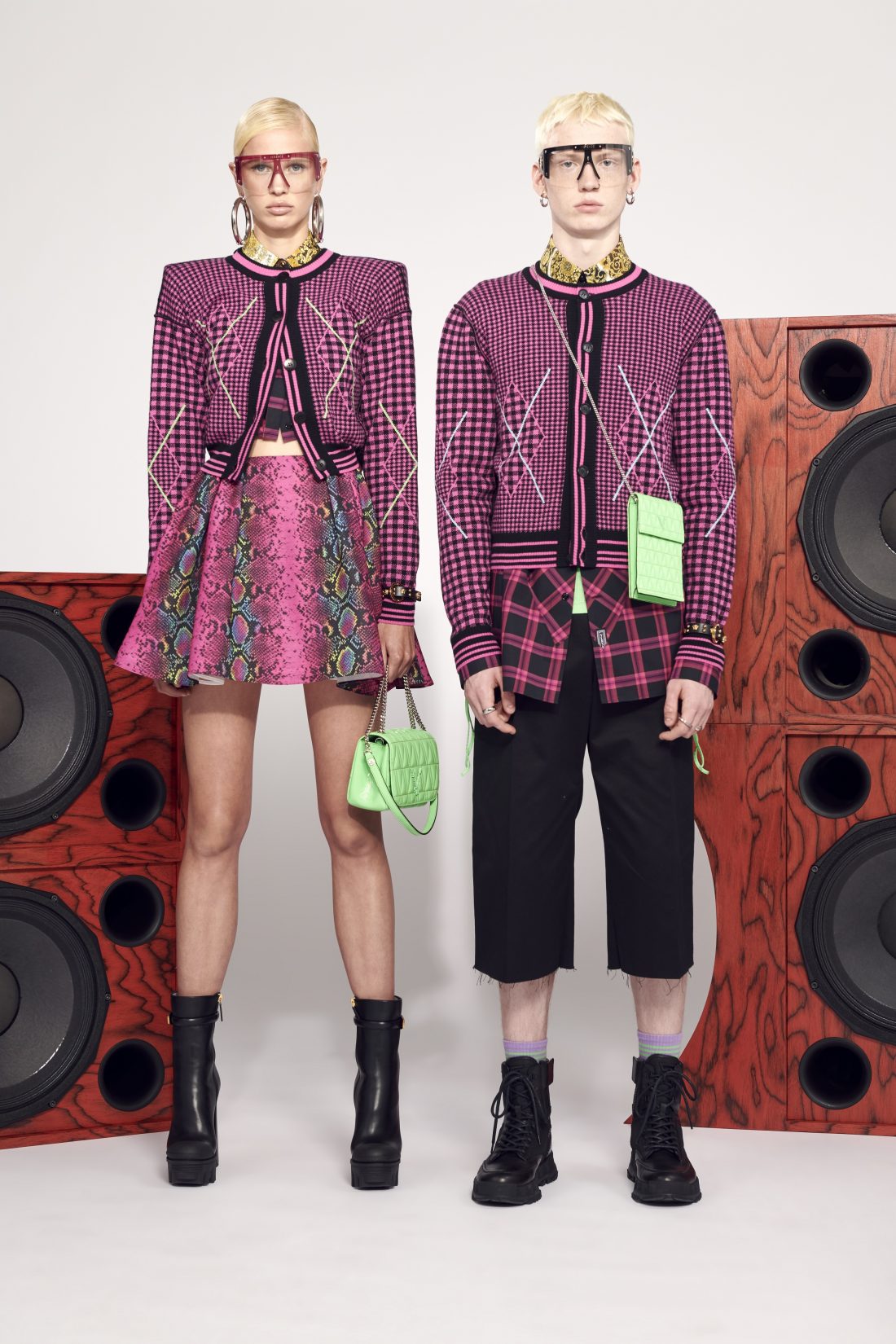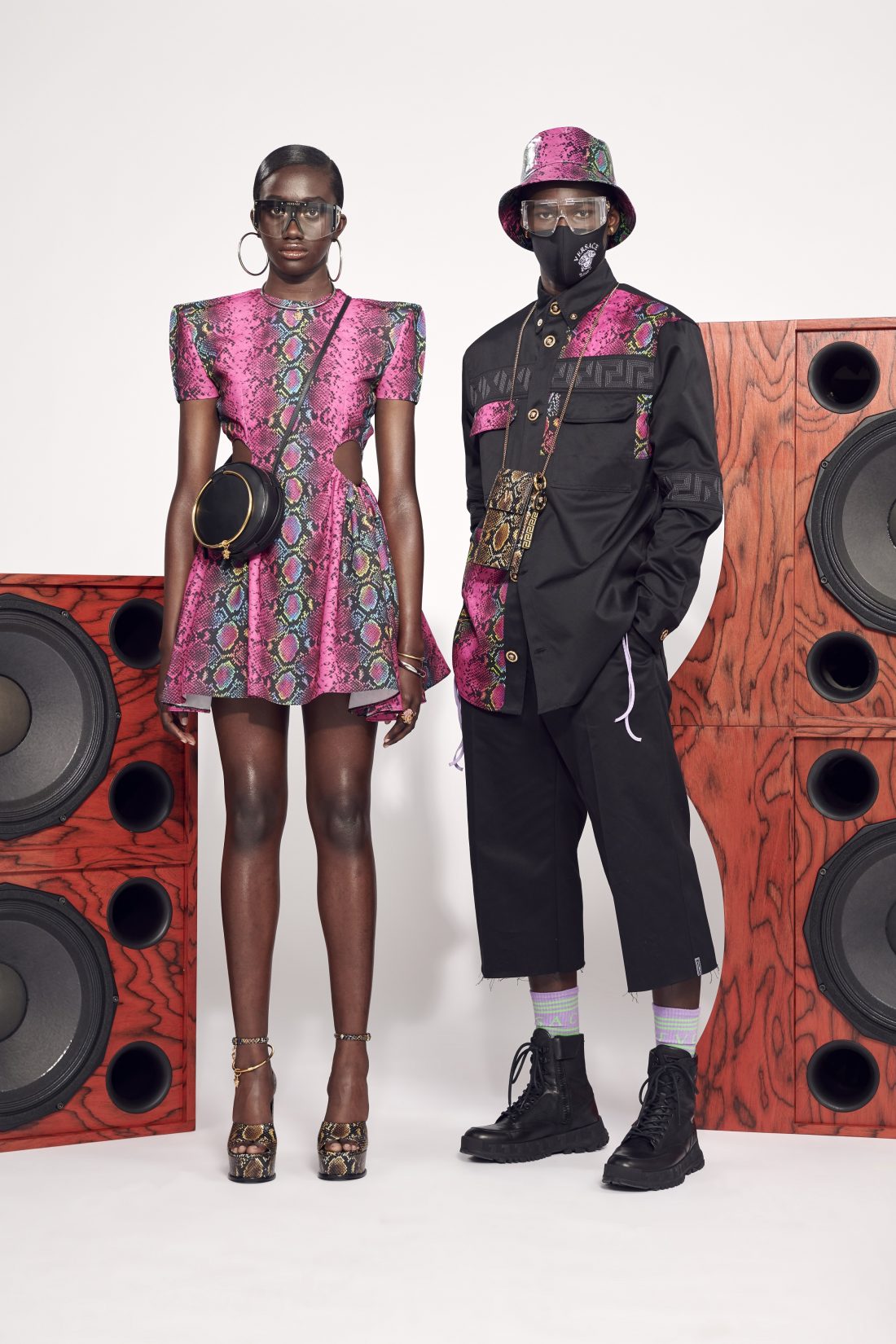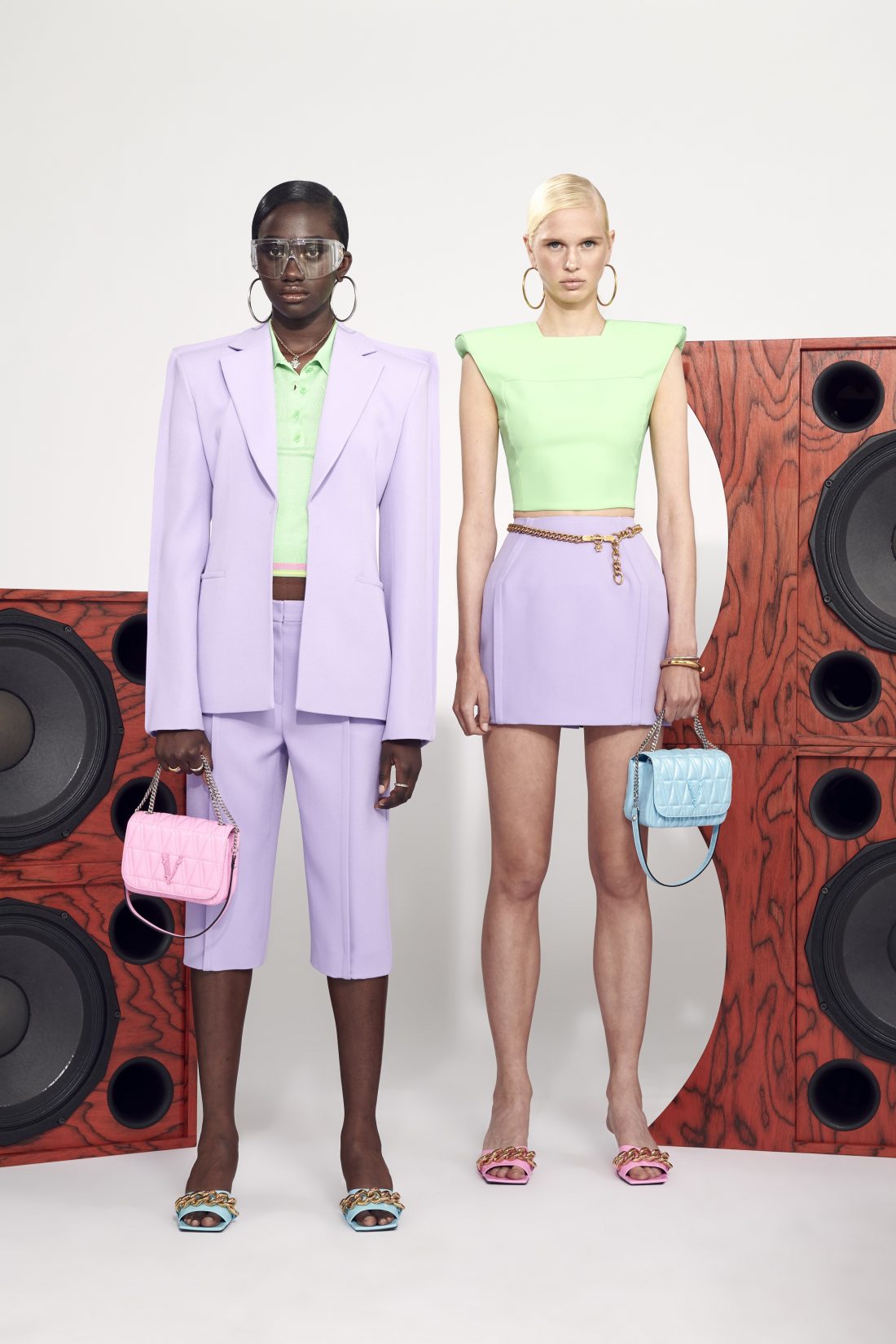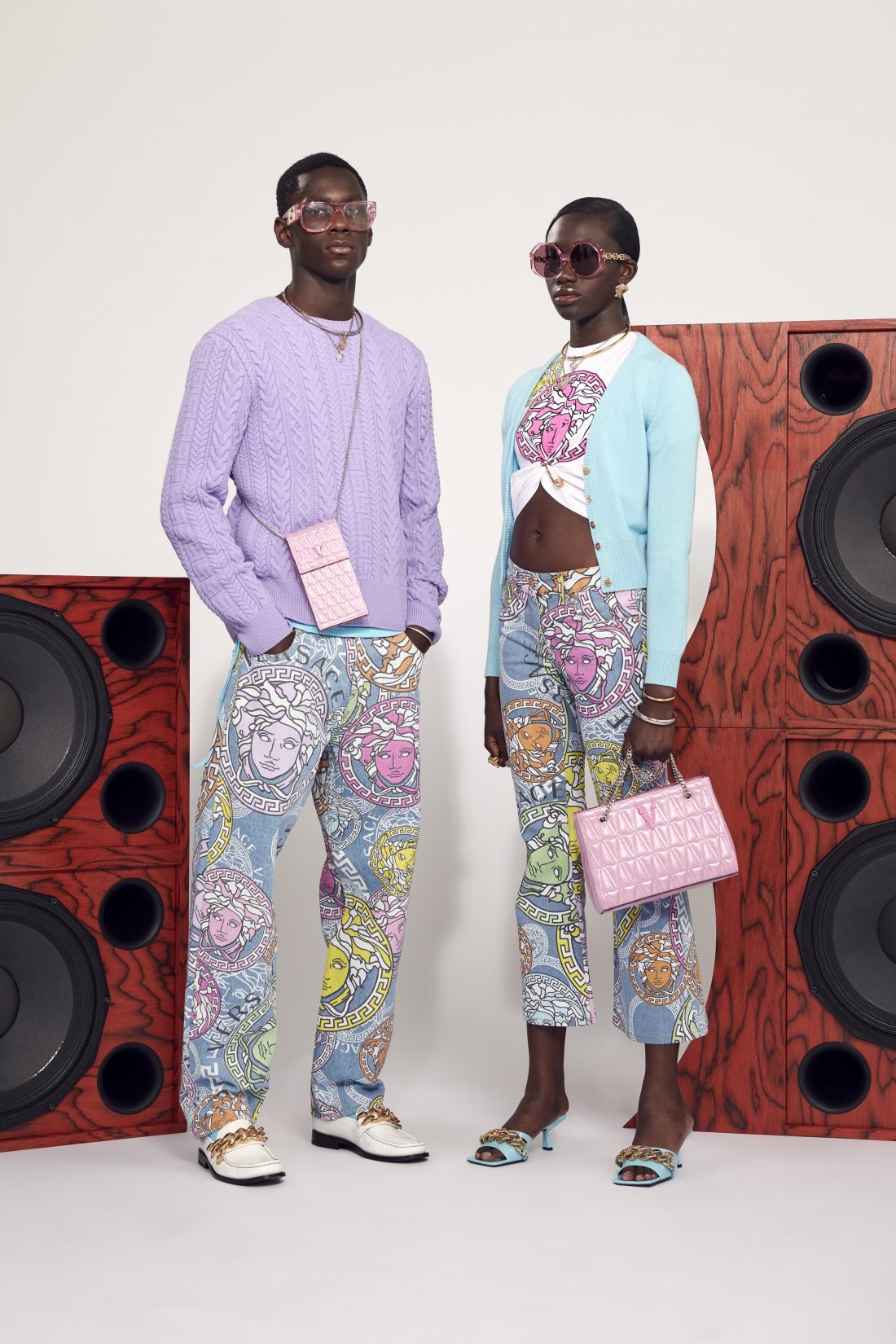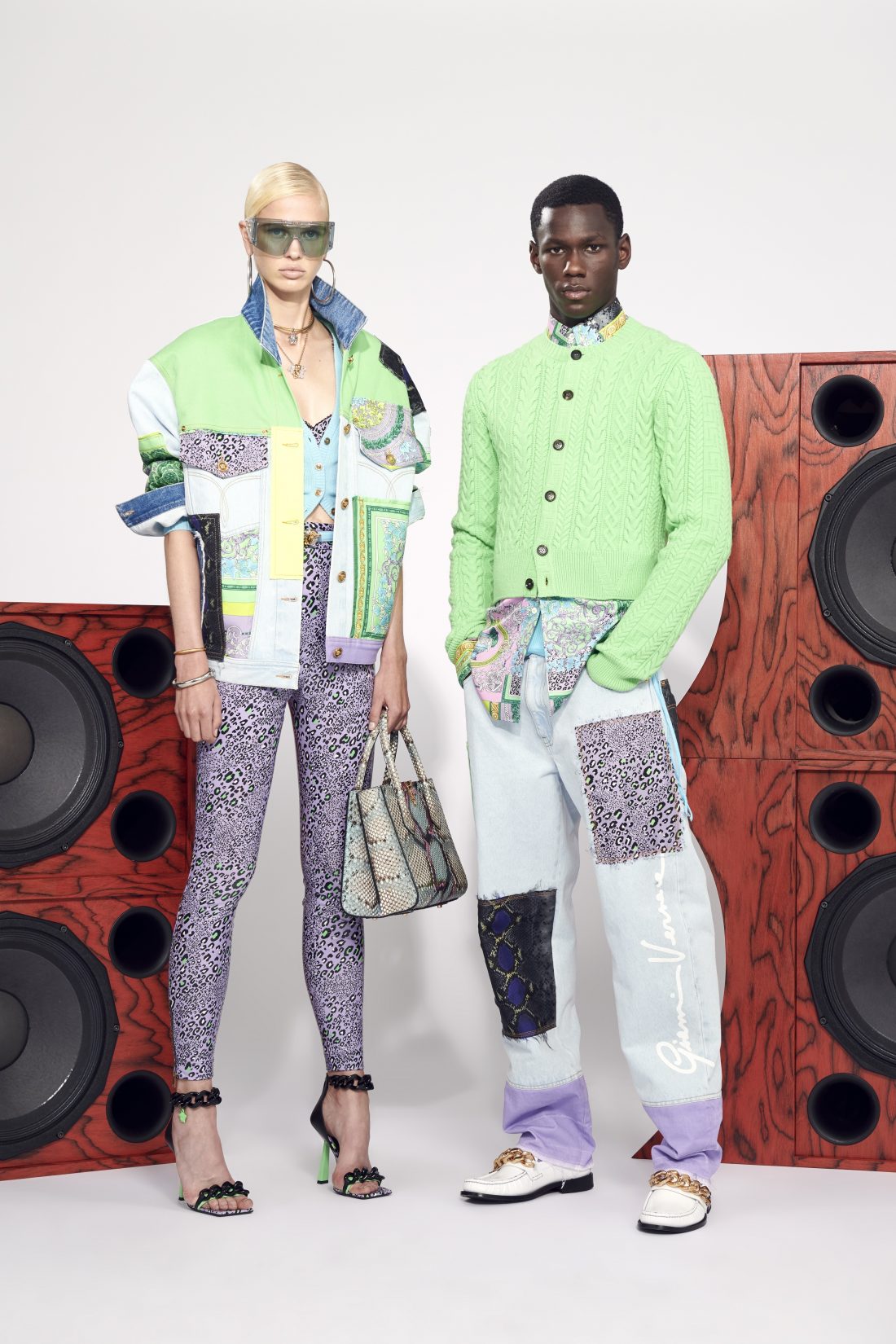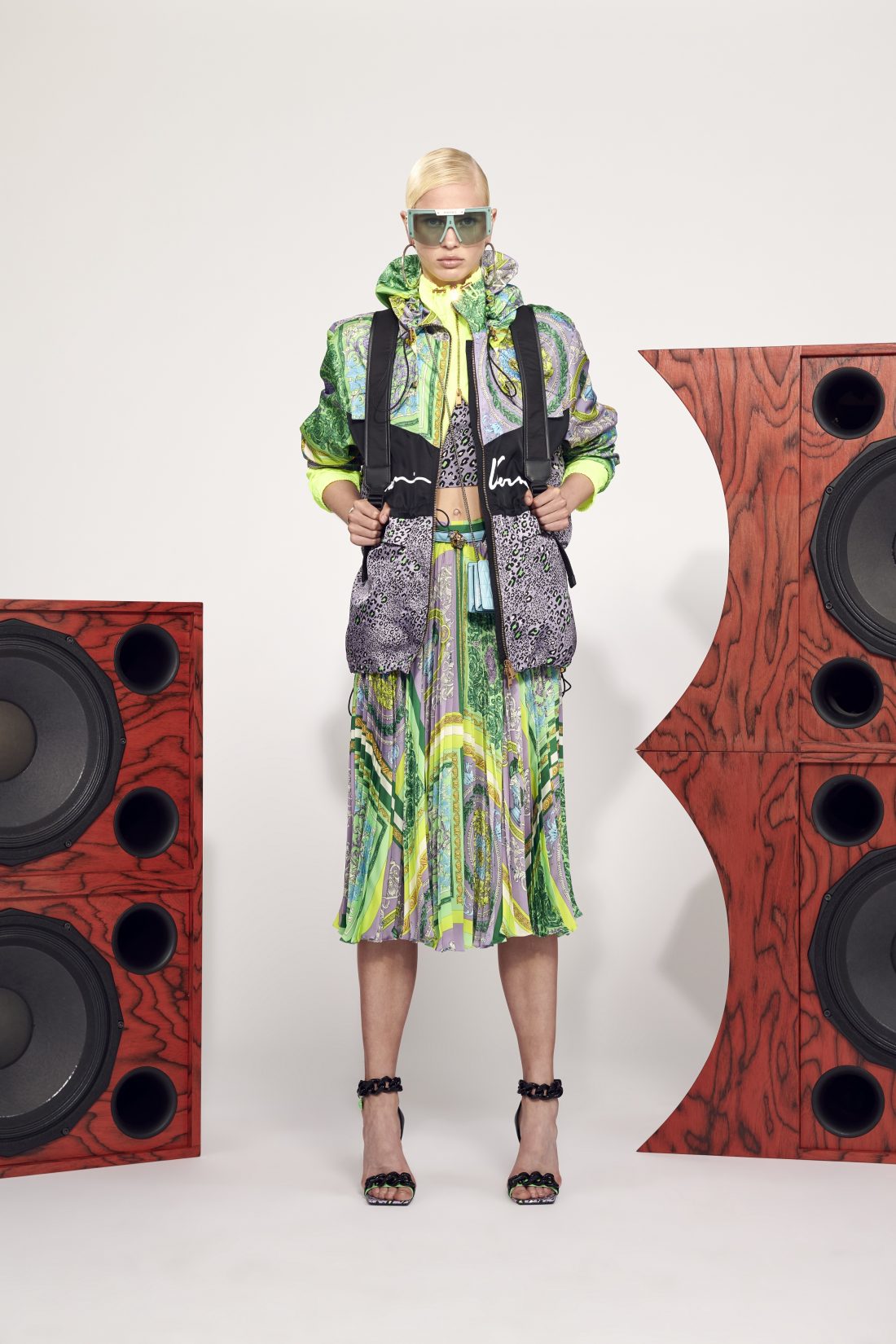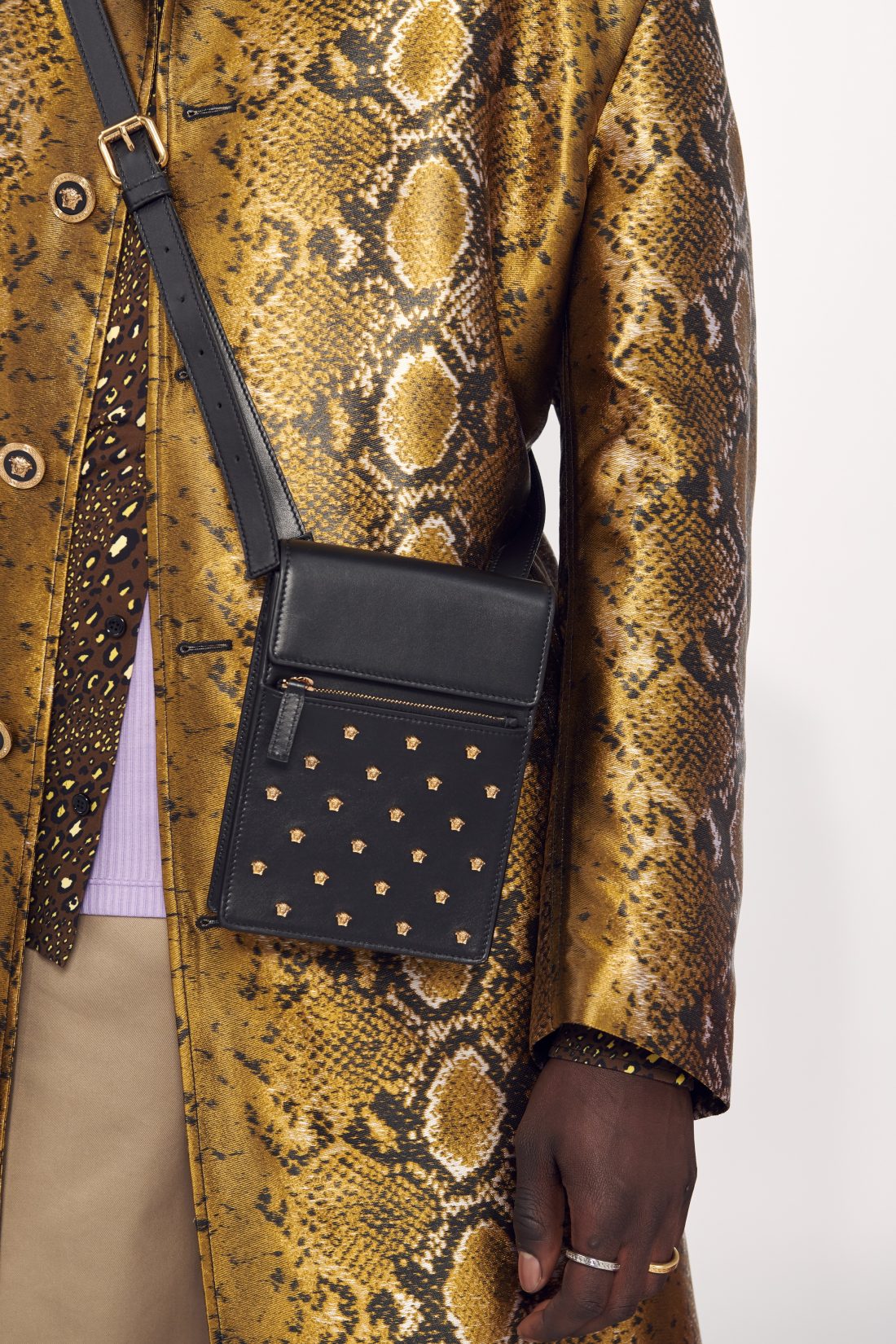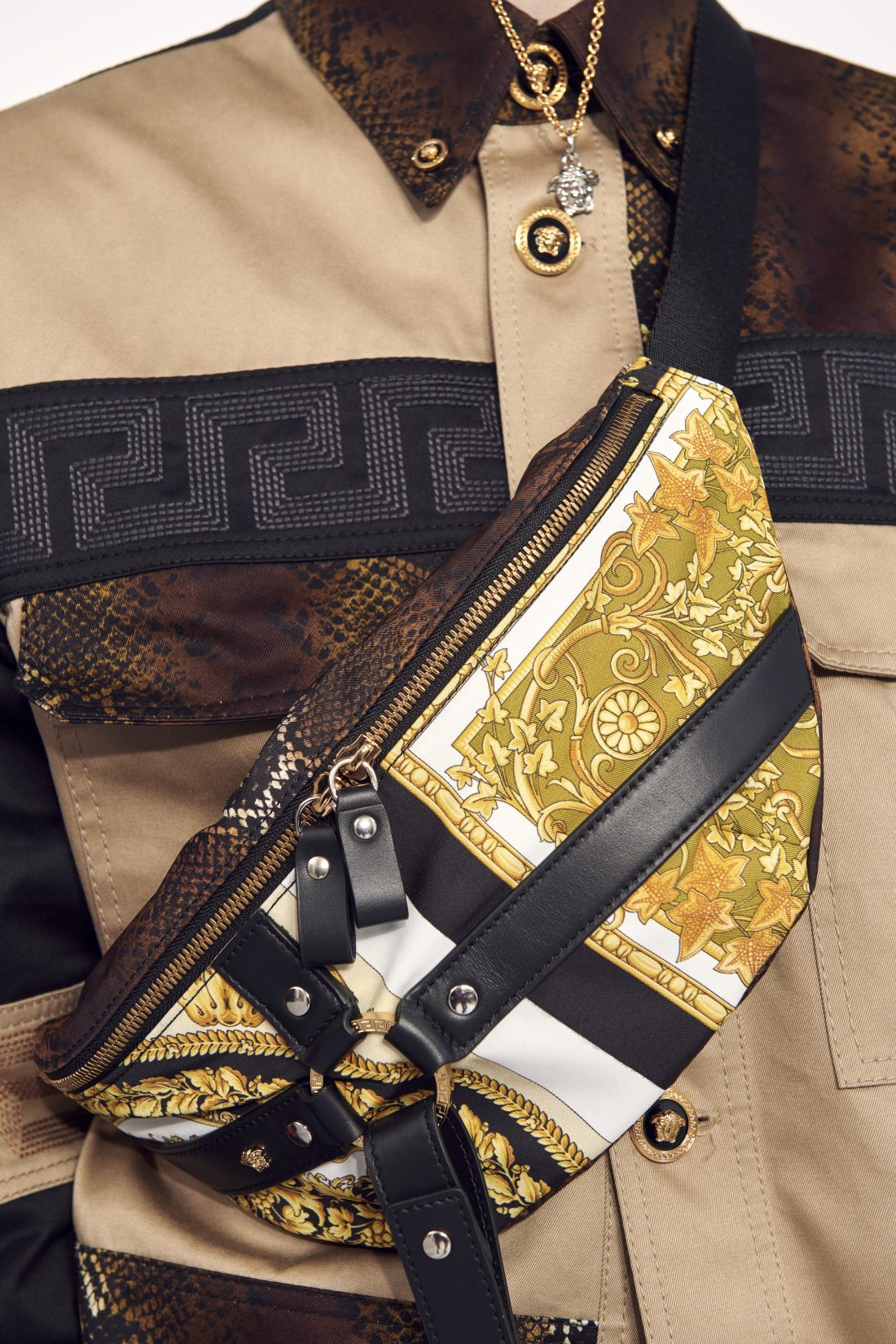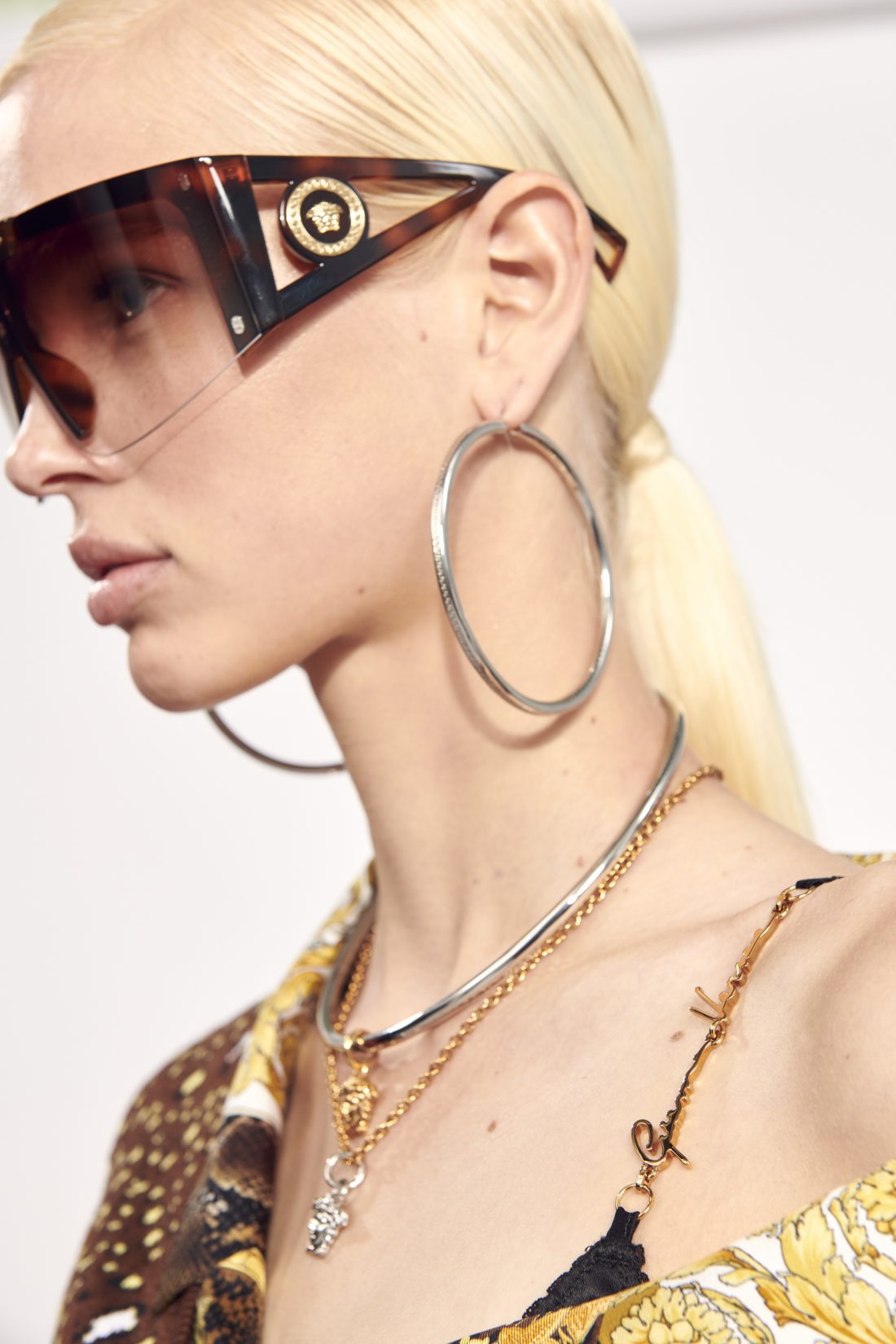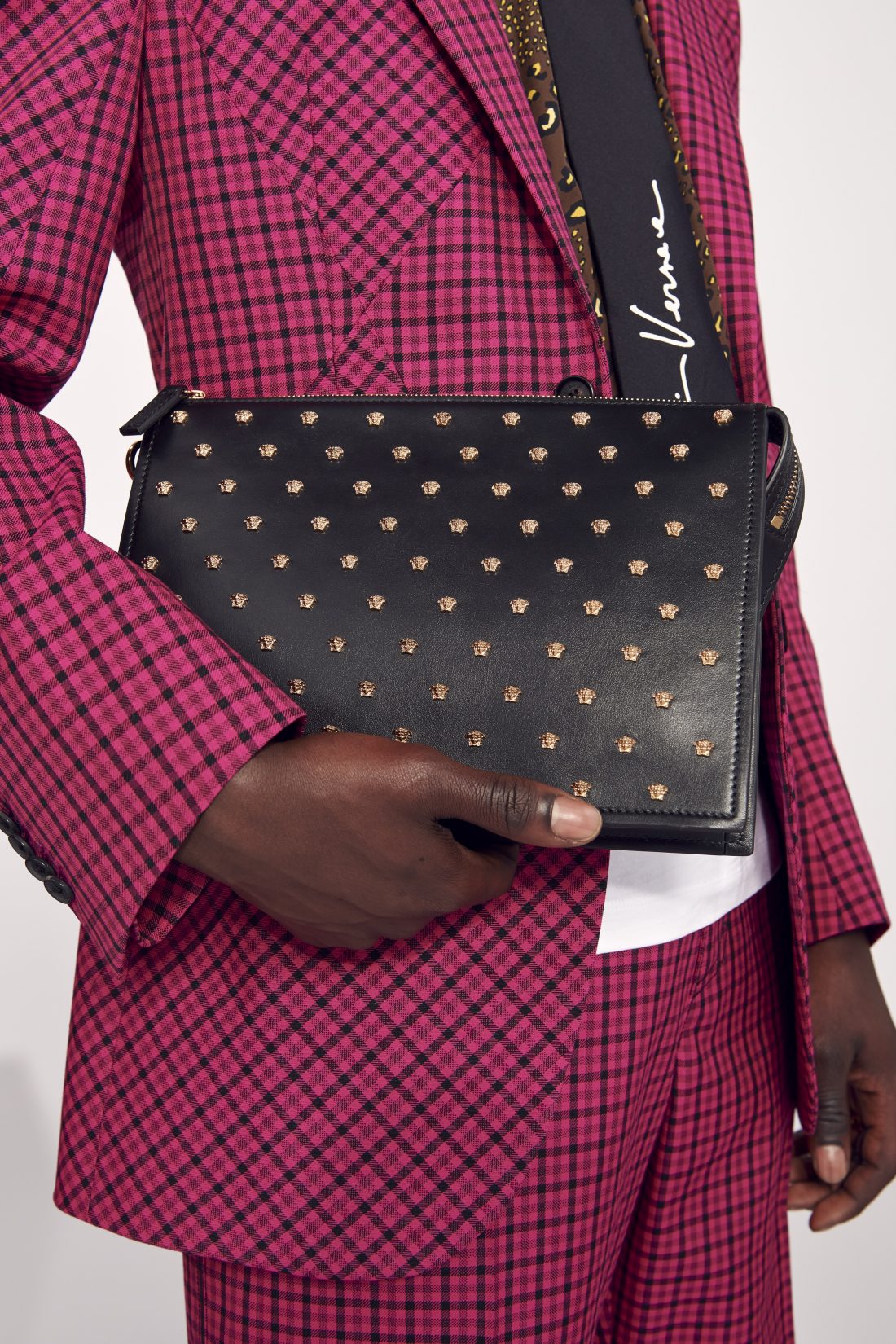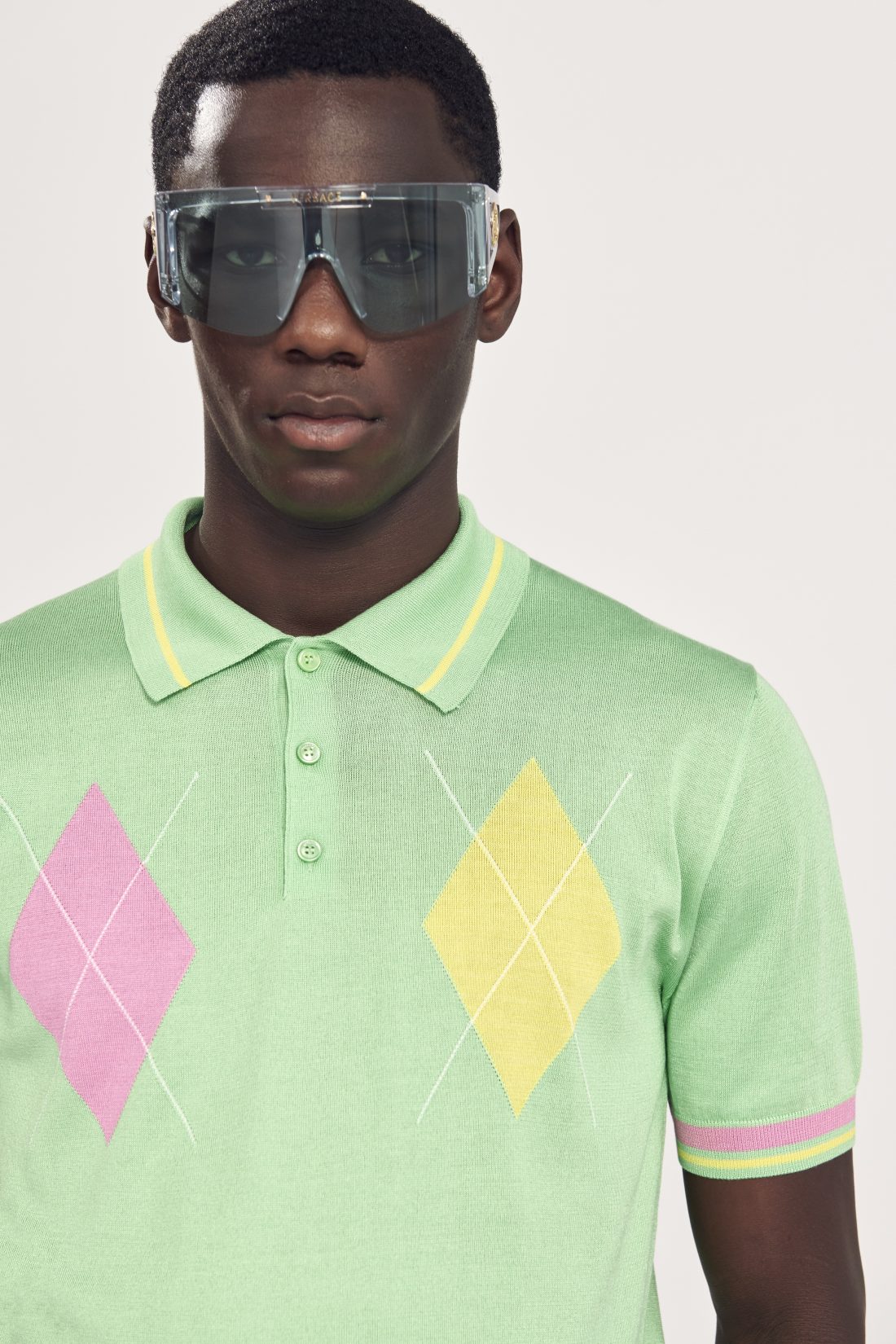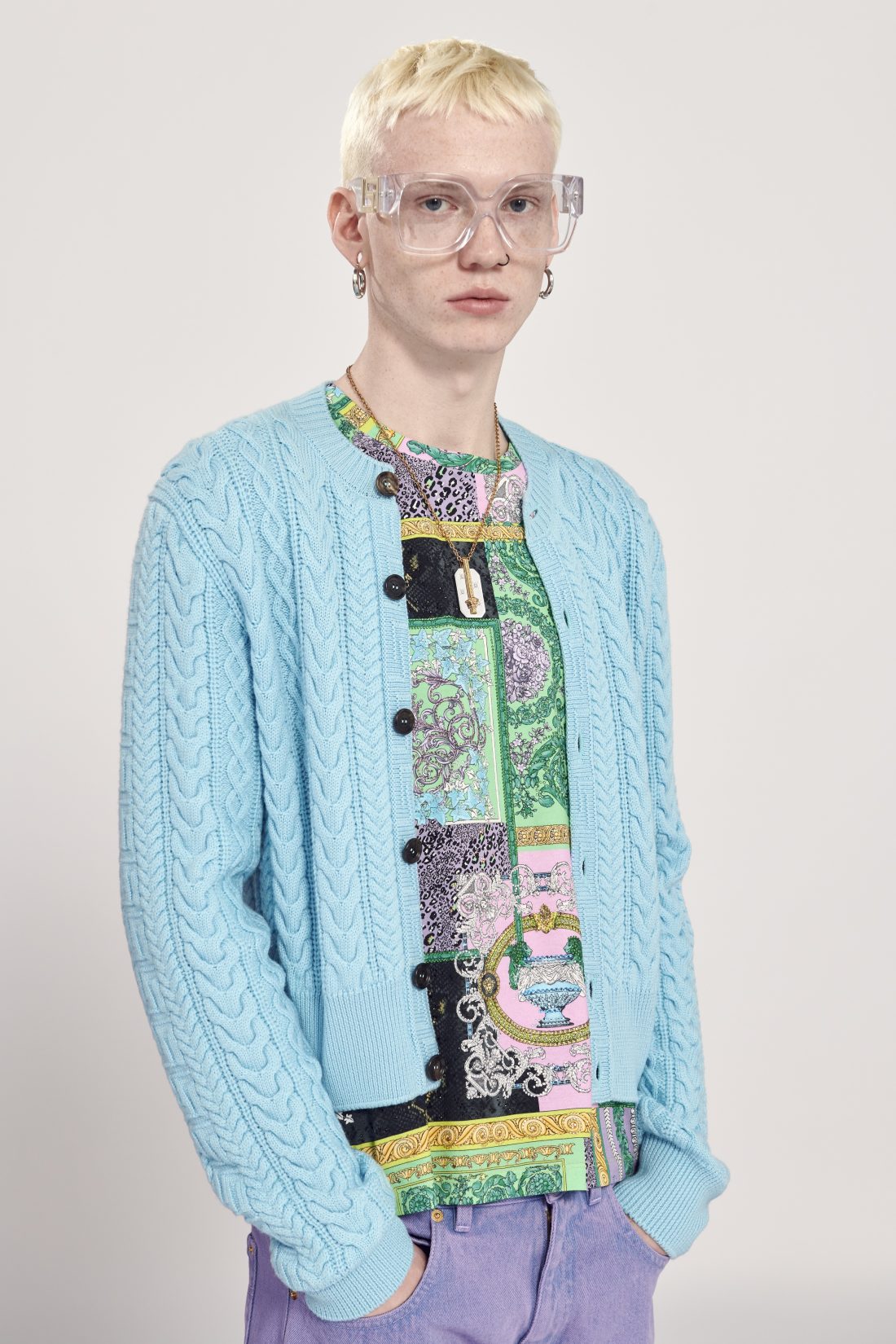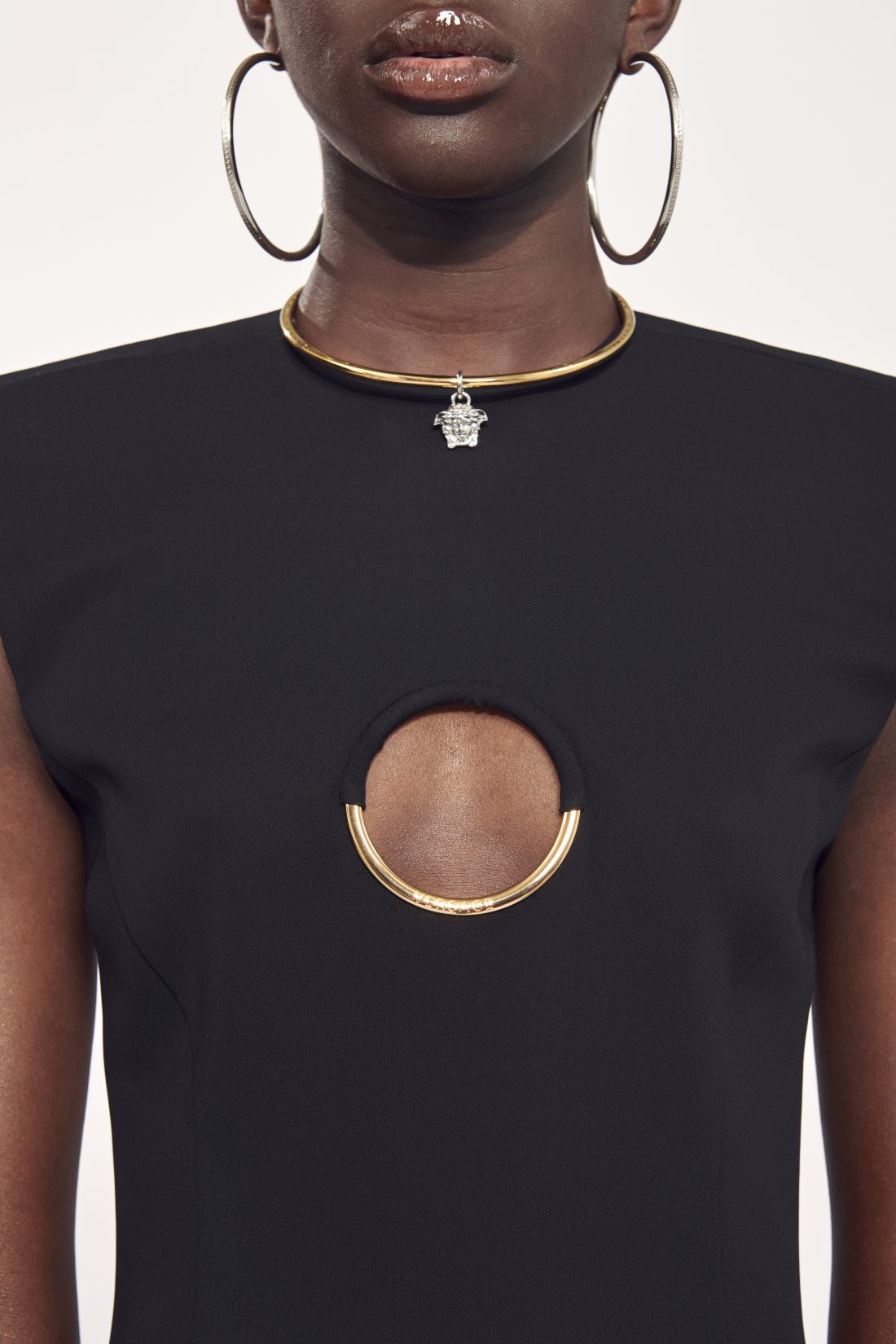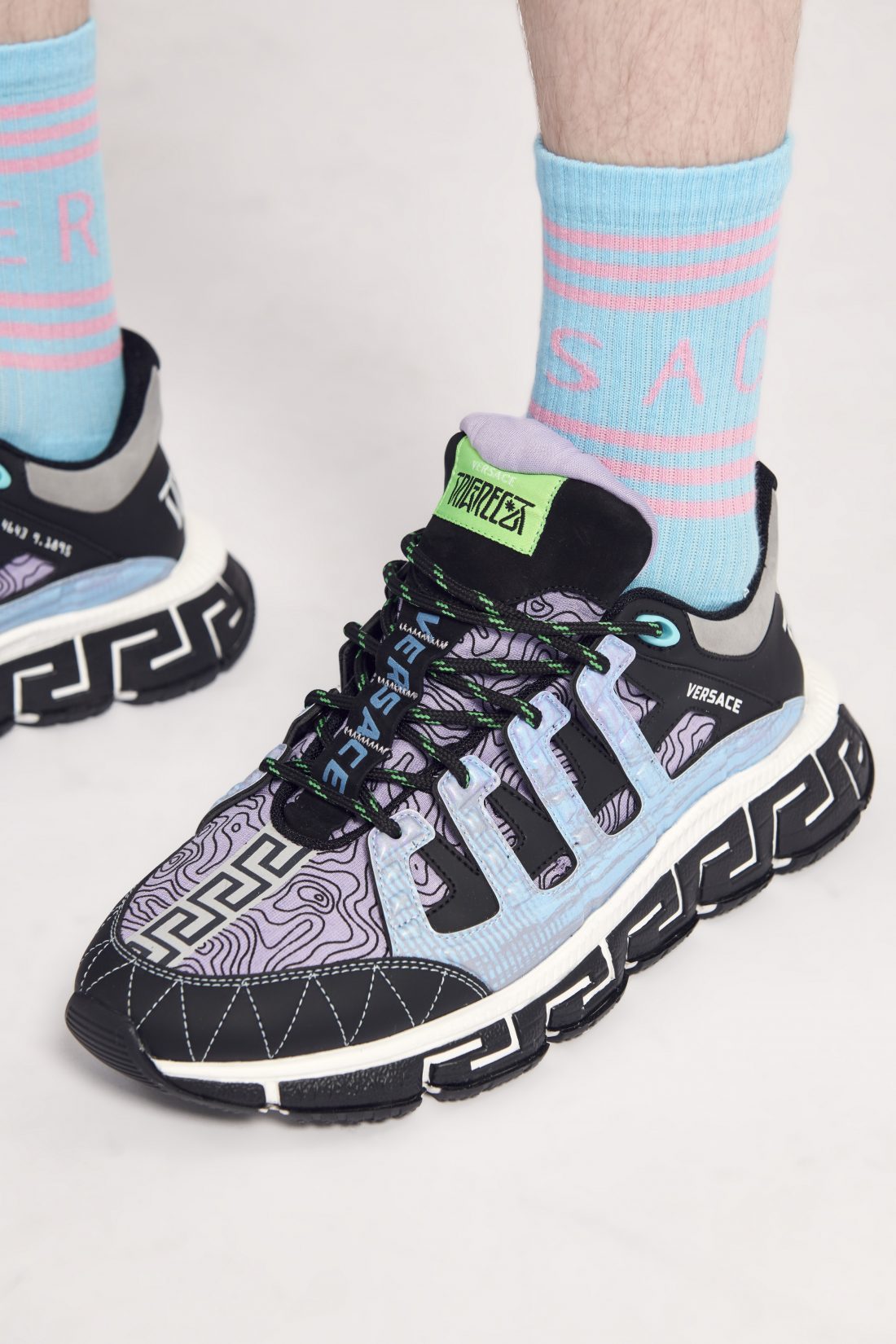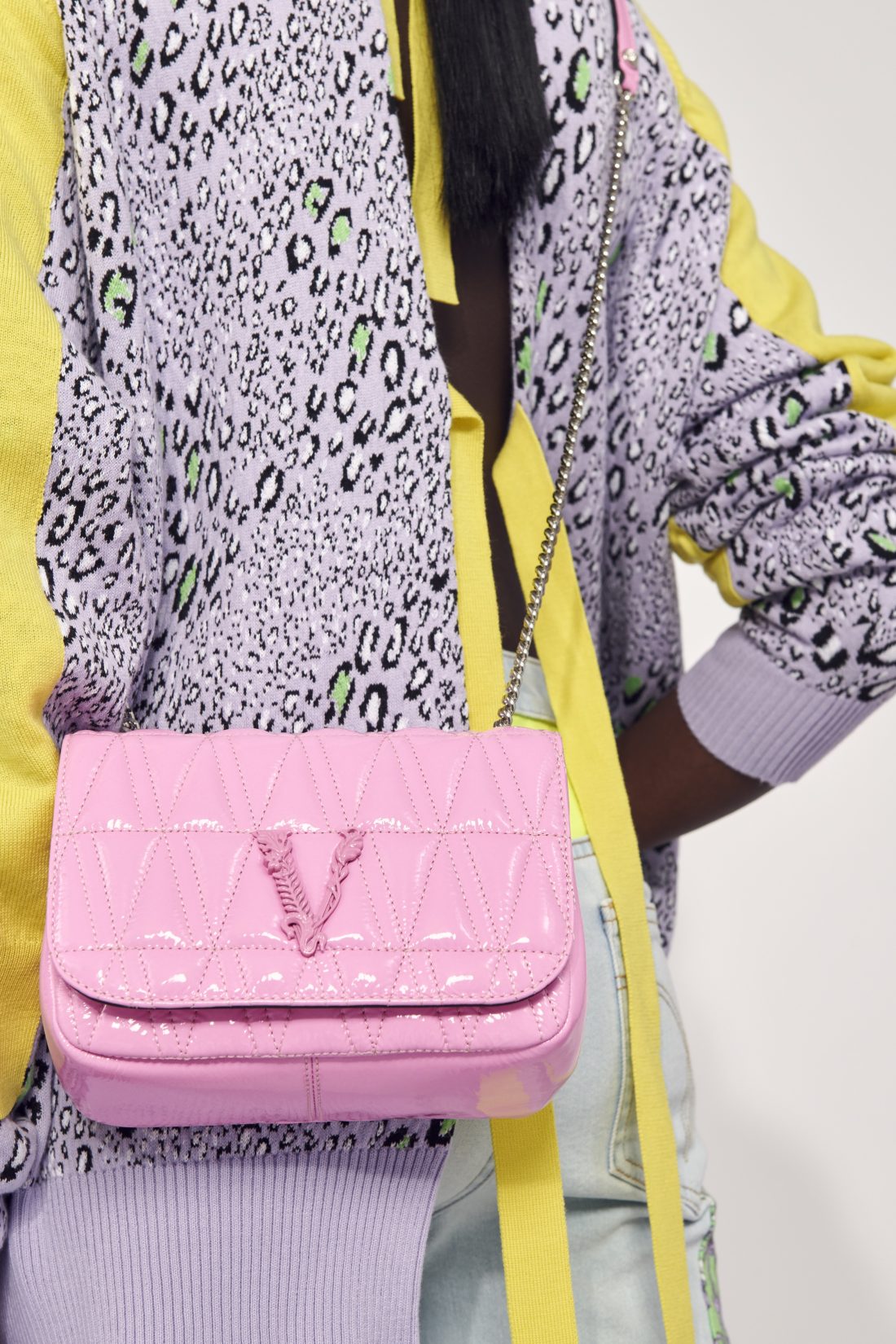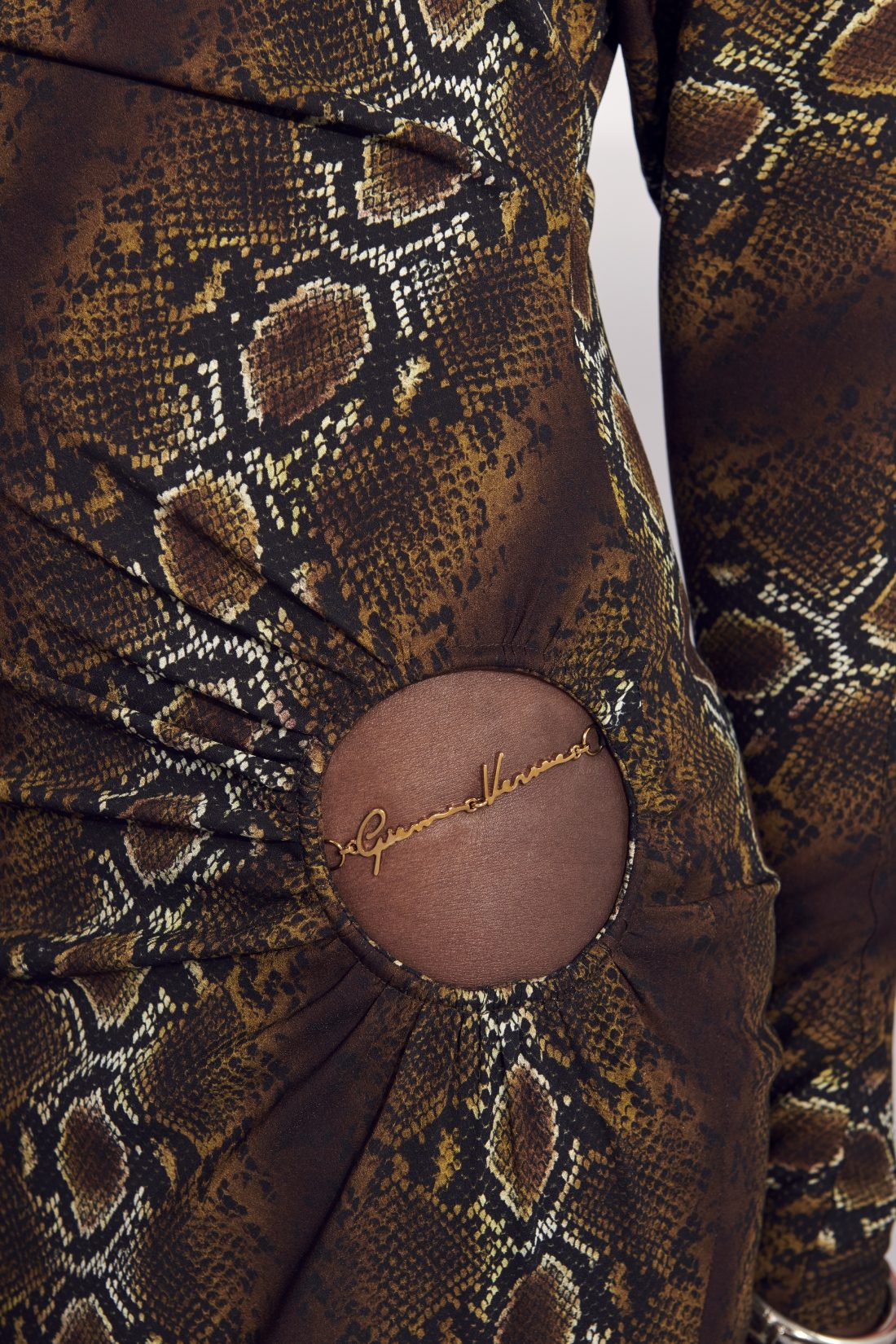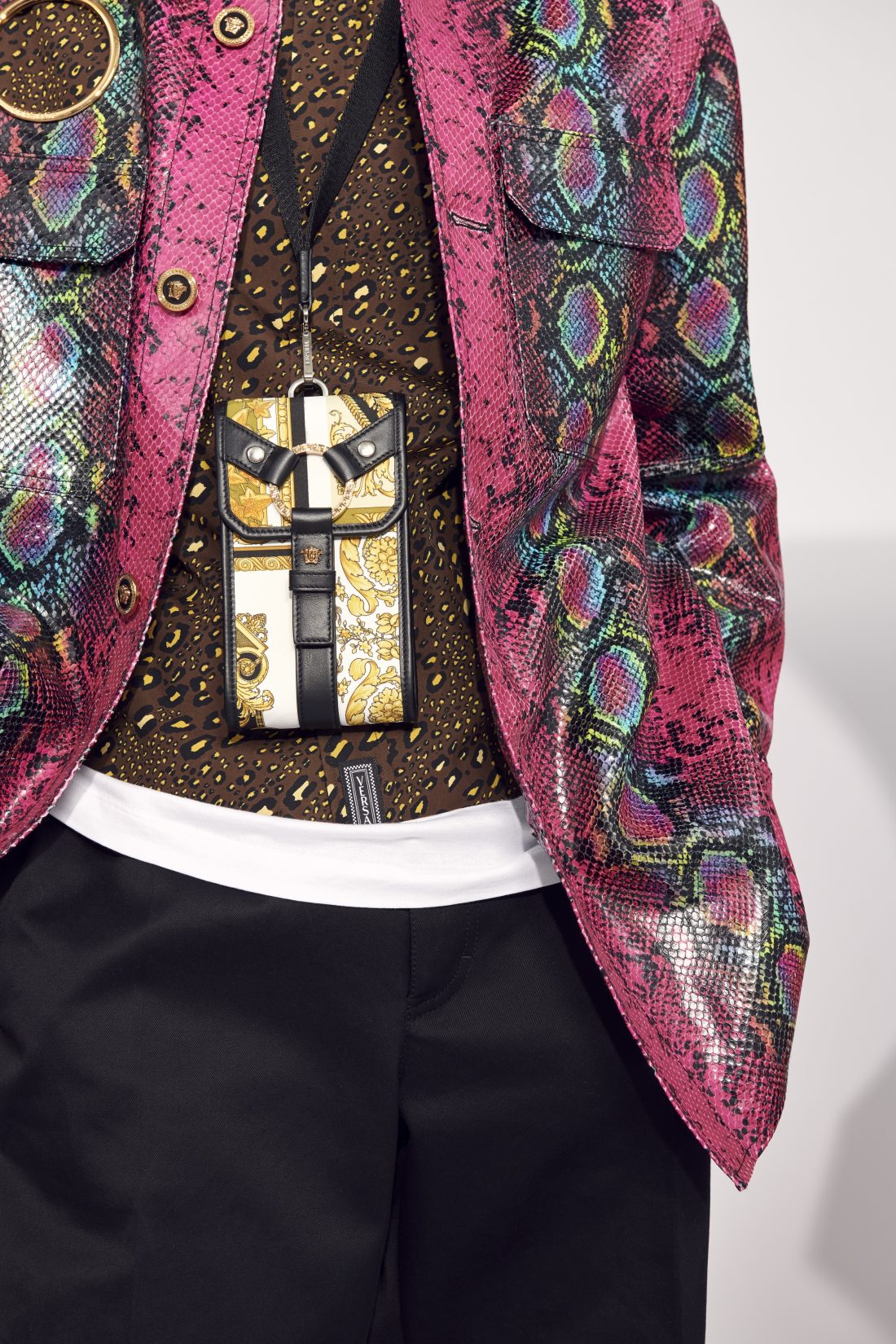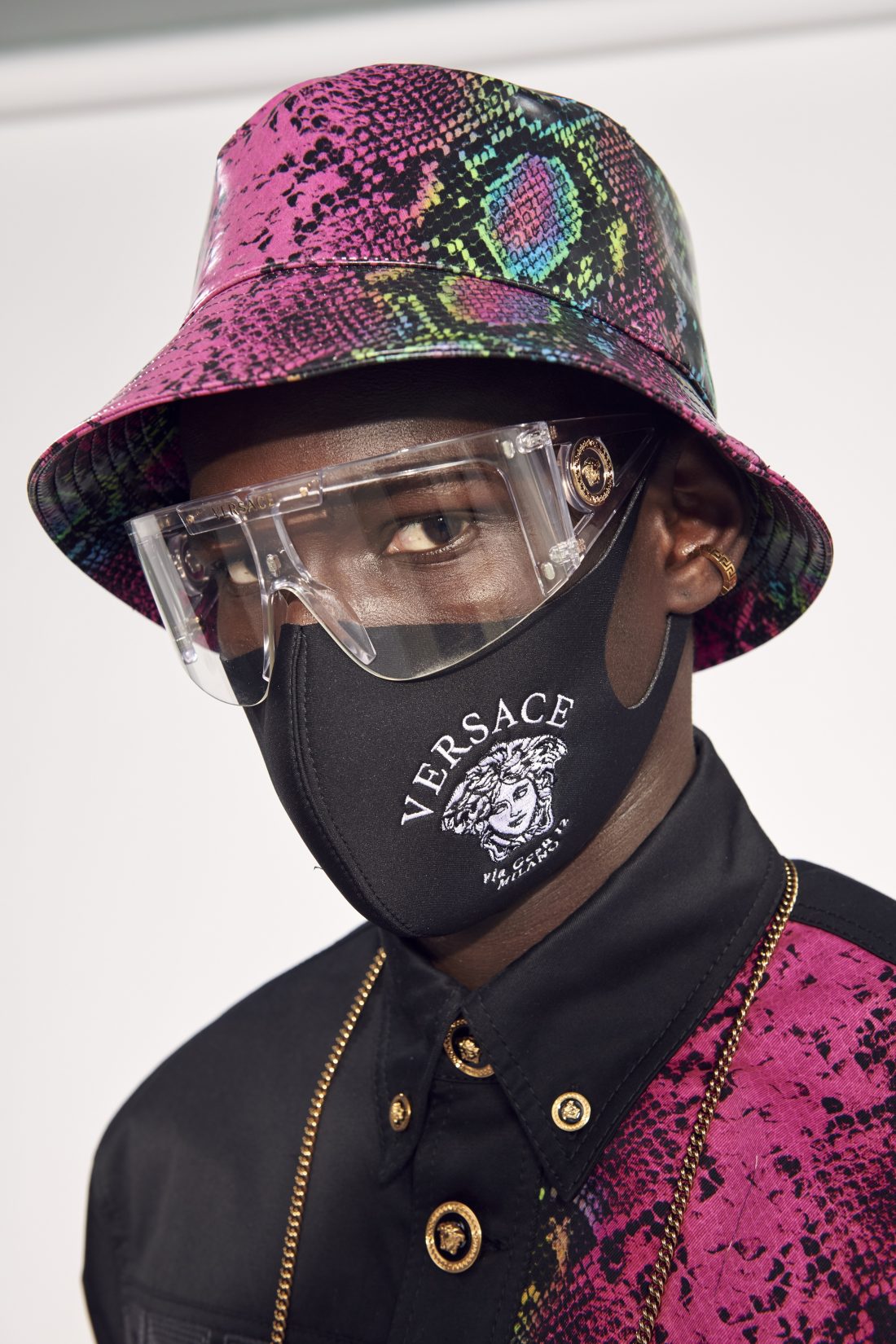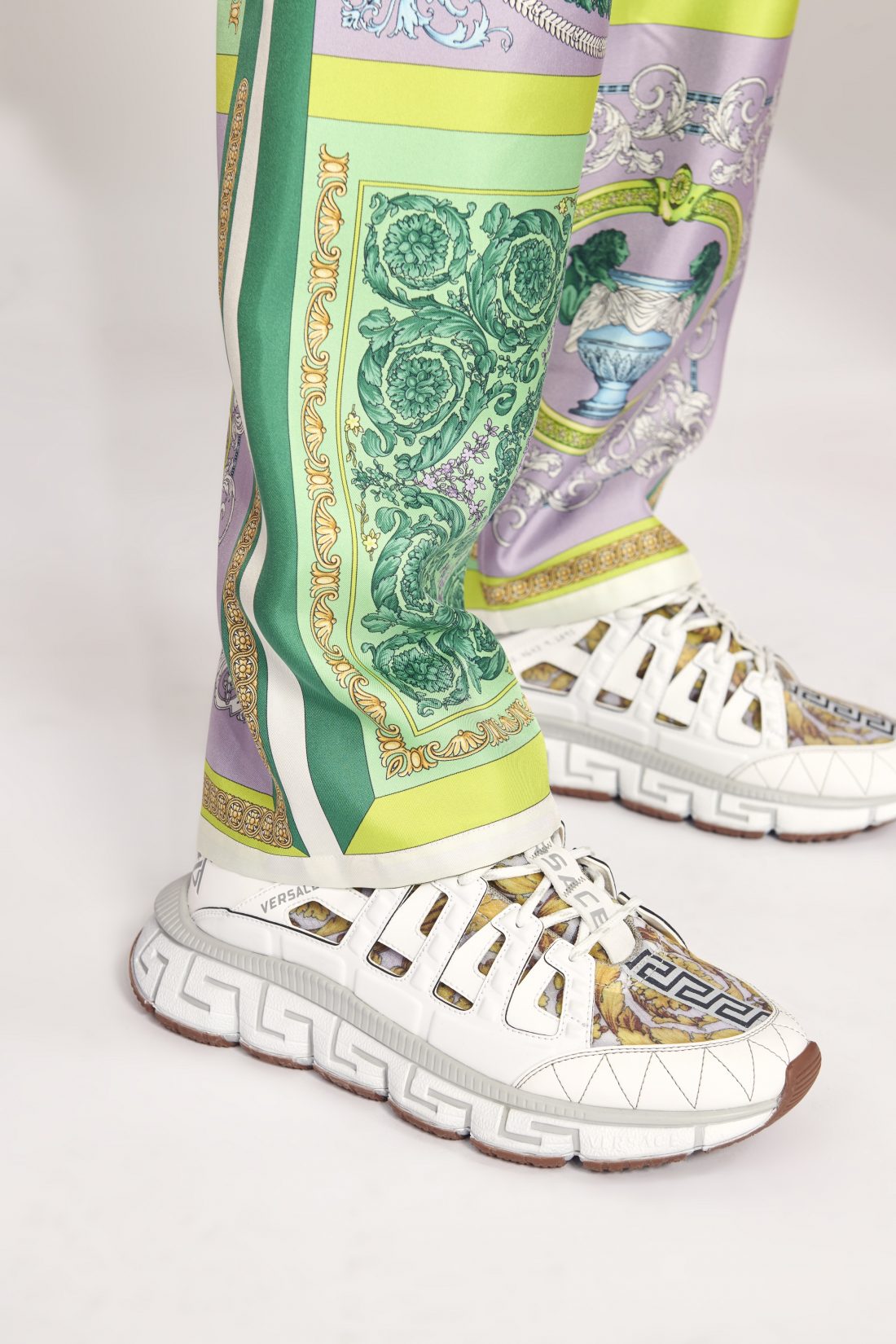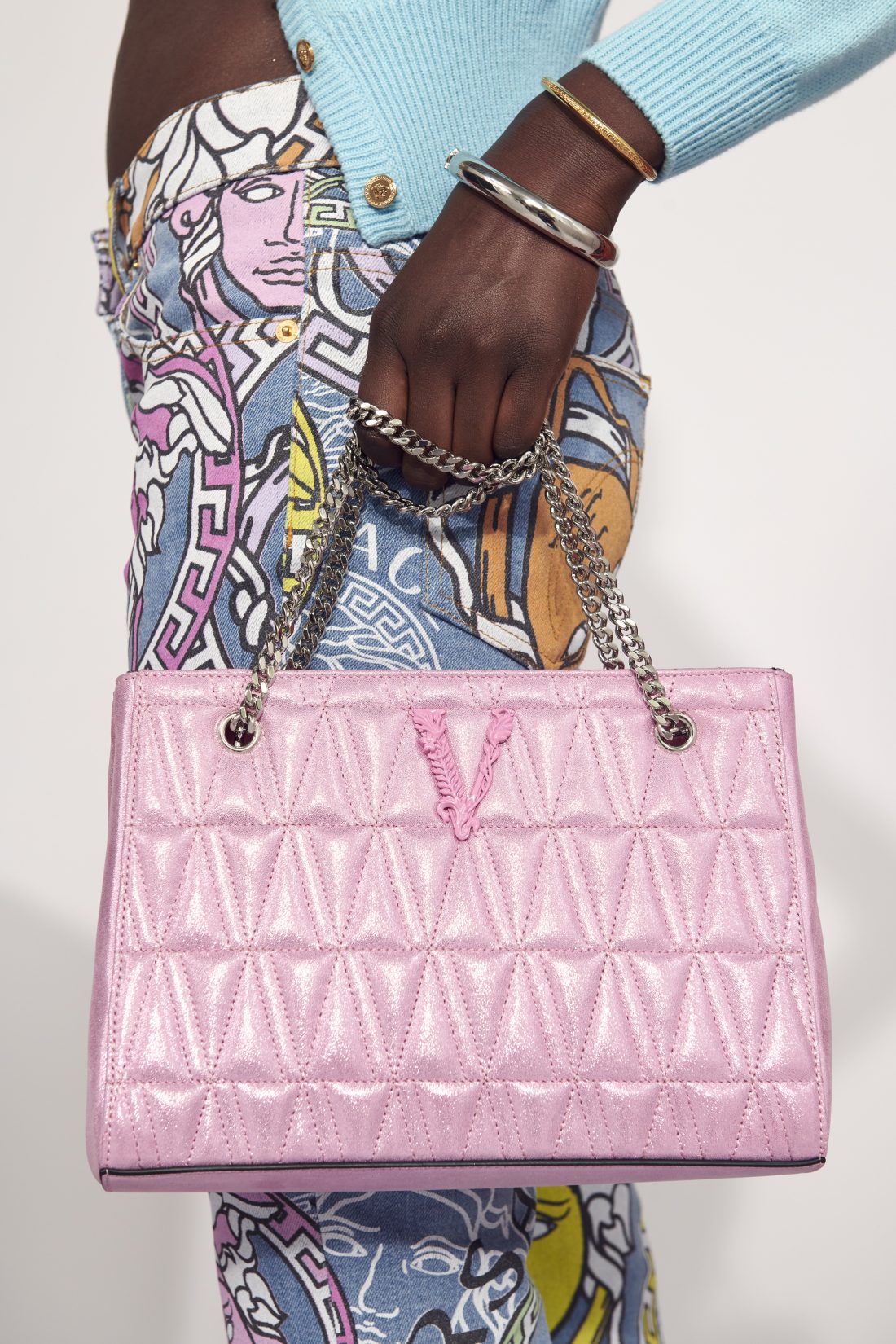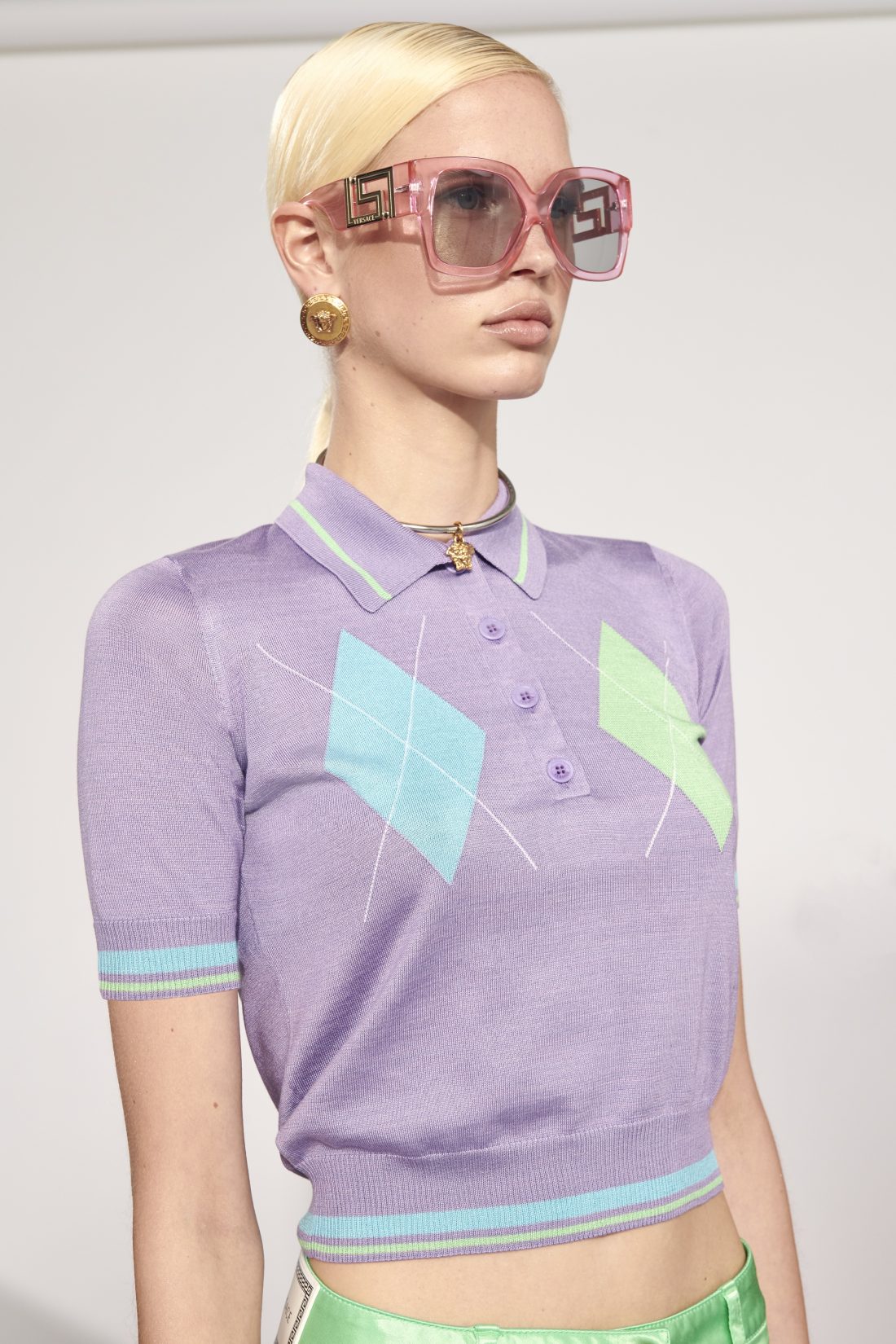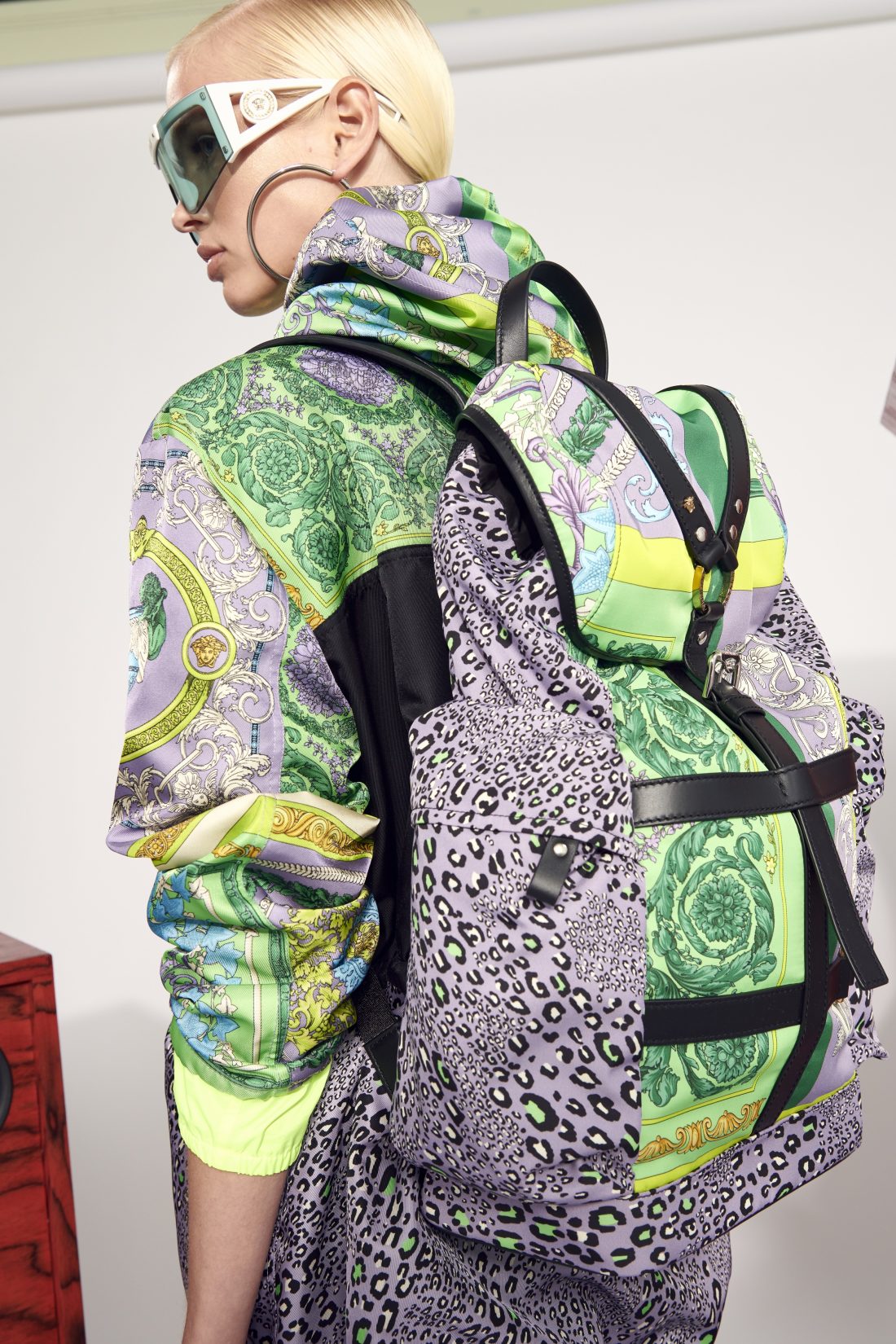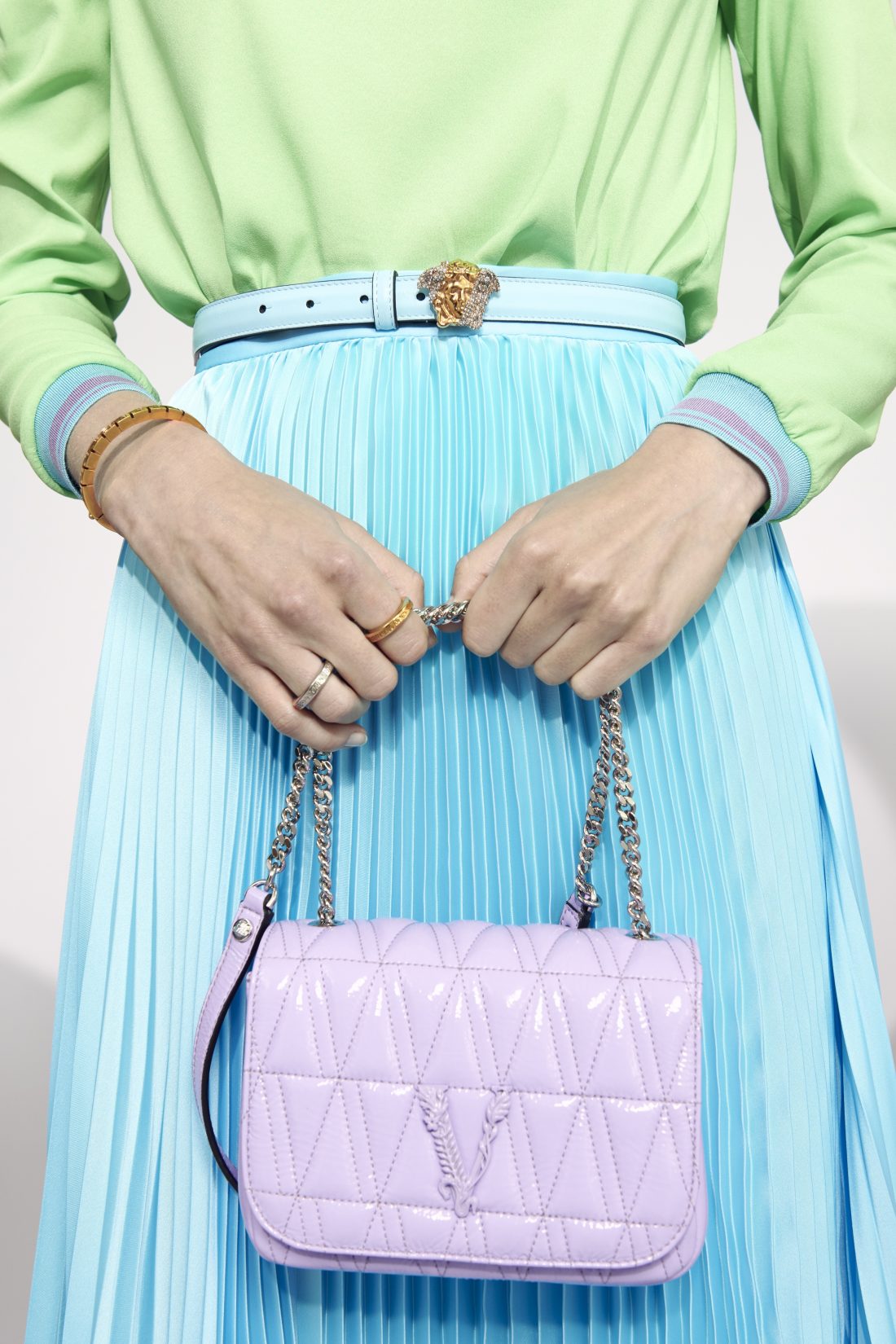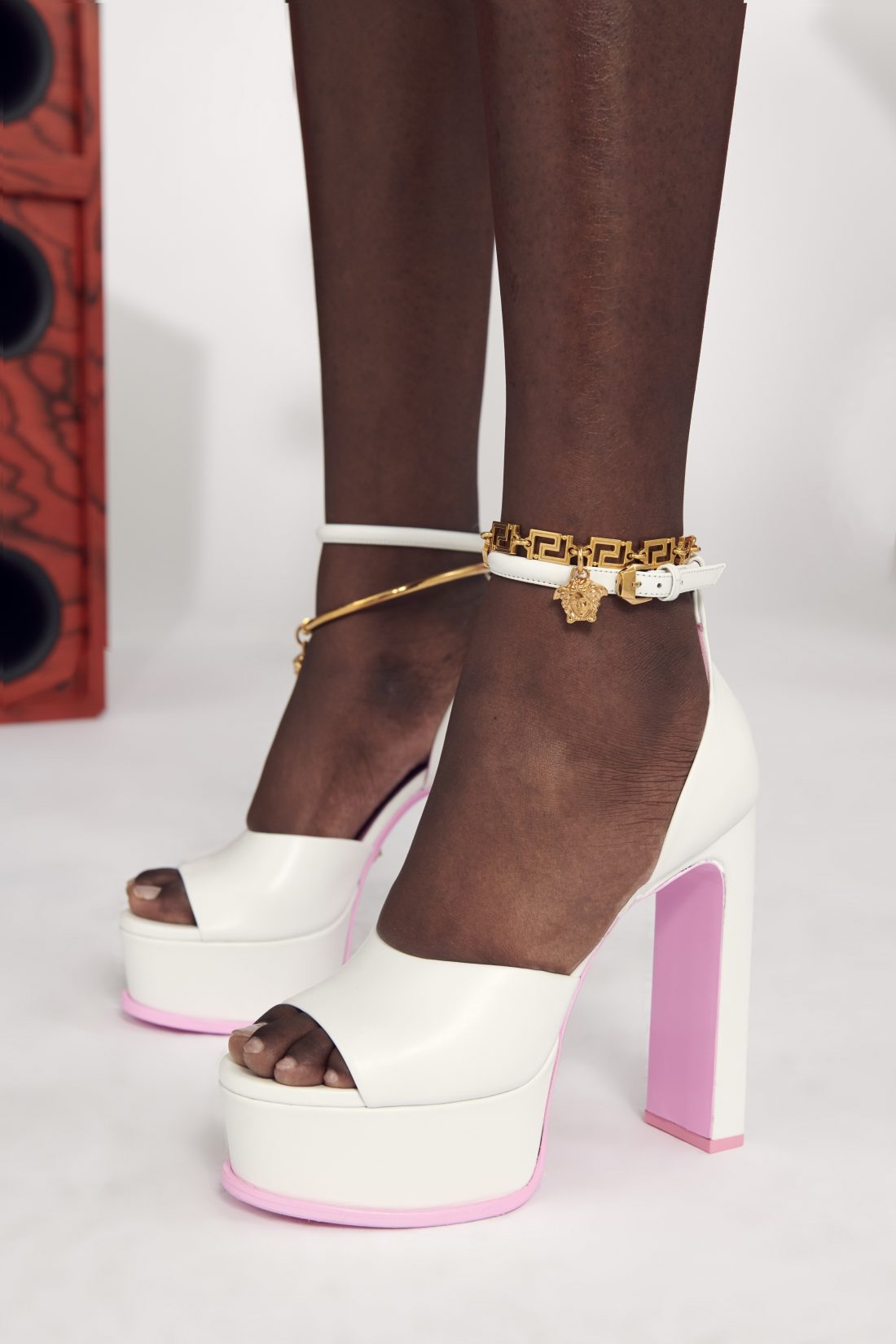 (Swipe left for more)
For more information, visit the official Versace website here.
Photos: Versace