It opens on a hillside in Switzerland, a fairytale-like backdrop that's blanketed in snow. Saul Williams emerges onto the scene, dressed in Louis Vuitton's formalwear with a chrome monogram trunk bag in hand. The audience is then transported into a room at the Tennis Club de Paris, where models are set against monolithic green marble walls.
The scenes in Virgil Abloh's Fall-Winter 2021 collection, filmed by Josh Johnson, reflect the 1953 essay Stranger in the Village by James Baldwin, which details the author's time as an African-American man in a Swiss village and his life in America, as well as his experiences as a Black artist in a world of art created from a white European perspective.
Abloh creates an performance art piece to this essay, which expresses itself through movement, ice skating, scenography, and even poetry. The storyline nods to Abloh's reinvented idea of the Artist, the Salesman, the Architect, the Drifter, and other "normal" characters of society. The collection is an investigation on the presumptions we make about people based on the way they dress – whether it's their cultural background, gender, or sexuality. It strives to illuminate and neutralise the prejudice that's been created around people by associating dress codes to certain archetypes, but changing the human values we associate with them.
"Within my practice, I contribute to a Black canon of culture and art and its preservation. This is why, to preserve my own output, I record it at length," commented Abloh.
At the core of this show, the humanitarian message is clear. It's an ode to equal opportunities, dreams, and freedom for children of all races, genders, and sexualities when asked the question: "What do you want to be when you grow up?"
Williams walks through the show, listing down names of iconic cultural figures such as Frida Kahlo and Ruth Bader-Ginsburg, accompanied by the jazz sounds of Yasiin Bey. Aphorisms created by conceptual artist Lawrence Weiner relate back to the collection's themes, which feature on accessories and jewellery: "YOU CAN TELL A BOOK BY ITS COVER", "THE SAME PLACE AT THE SAME TIME", "(SOMEWHERE SOMEHOW)".
Formalwear are reinterpreted for this season, from monogram plastic suits to marble-printed fabrics. Other standout pieces include a plane-shaped Louis Vuitton 'Keepall', sweater adorned with mirrored LV monograms, reflective accessories, metal toe-capped boots, floor-length coats, and wearable sculptures. The classic Christopher backpack is also given an update, now crafted in Epi leather and sporting a spray-painted effect.
View the Louis Vuitton Fall-Winter 2021 collection below: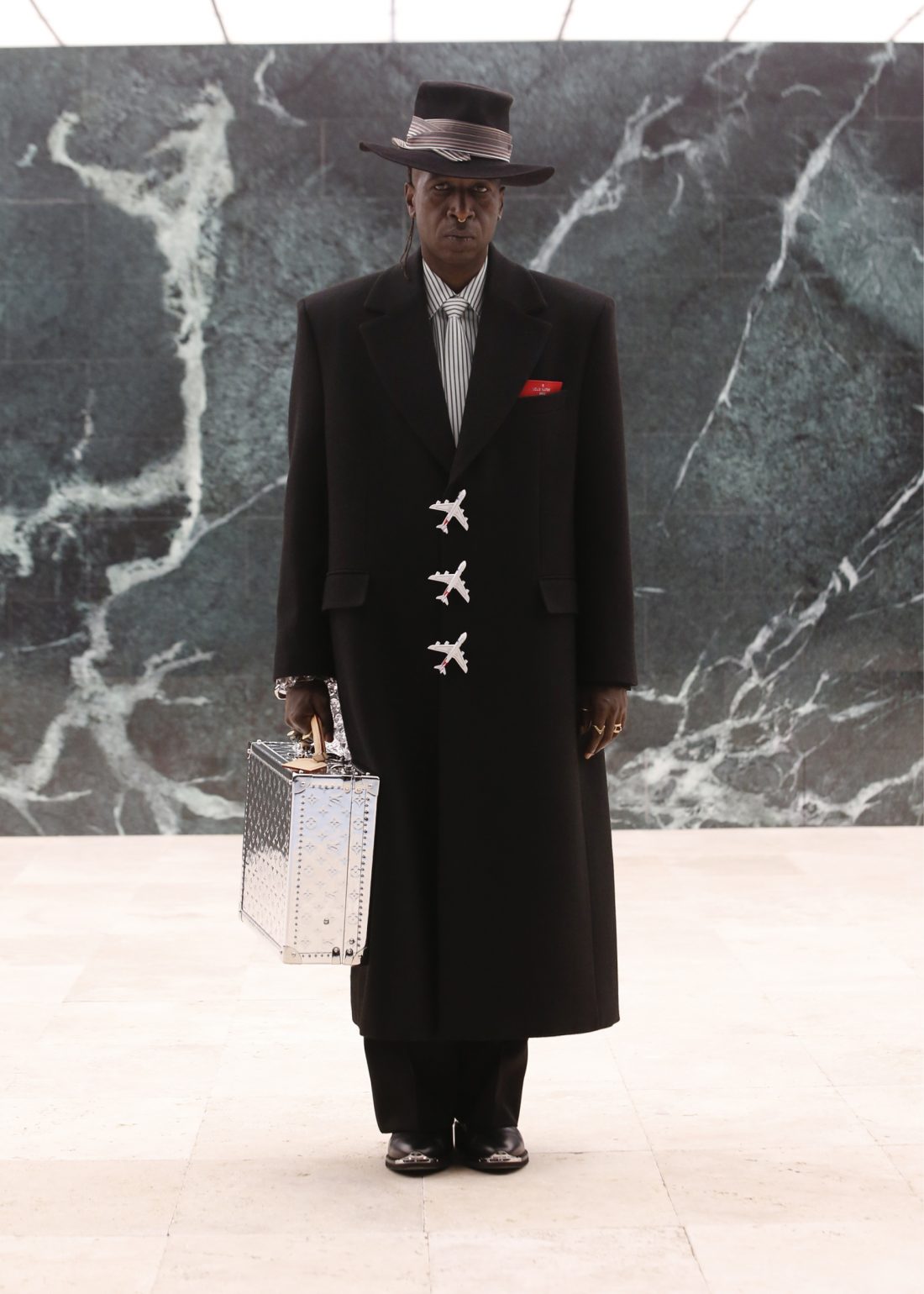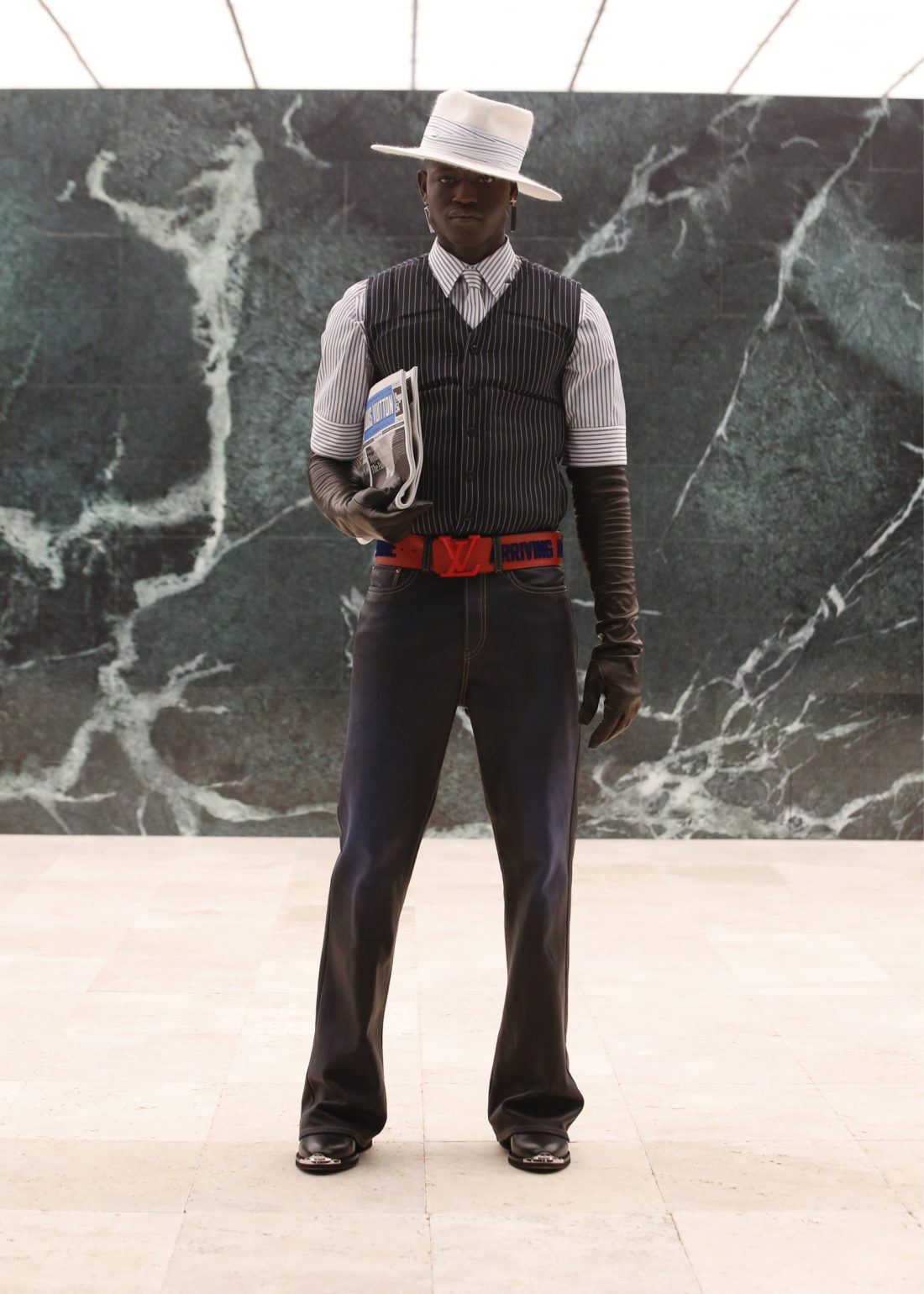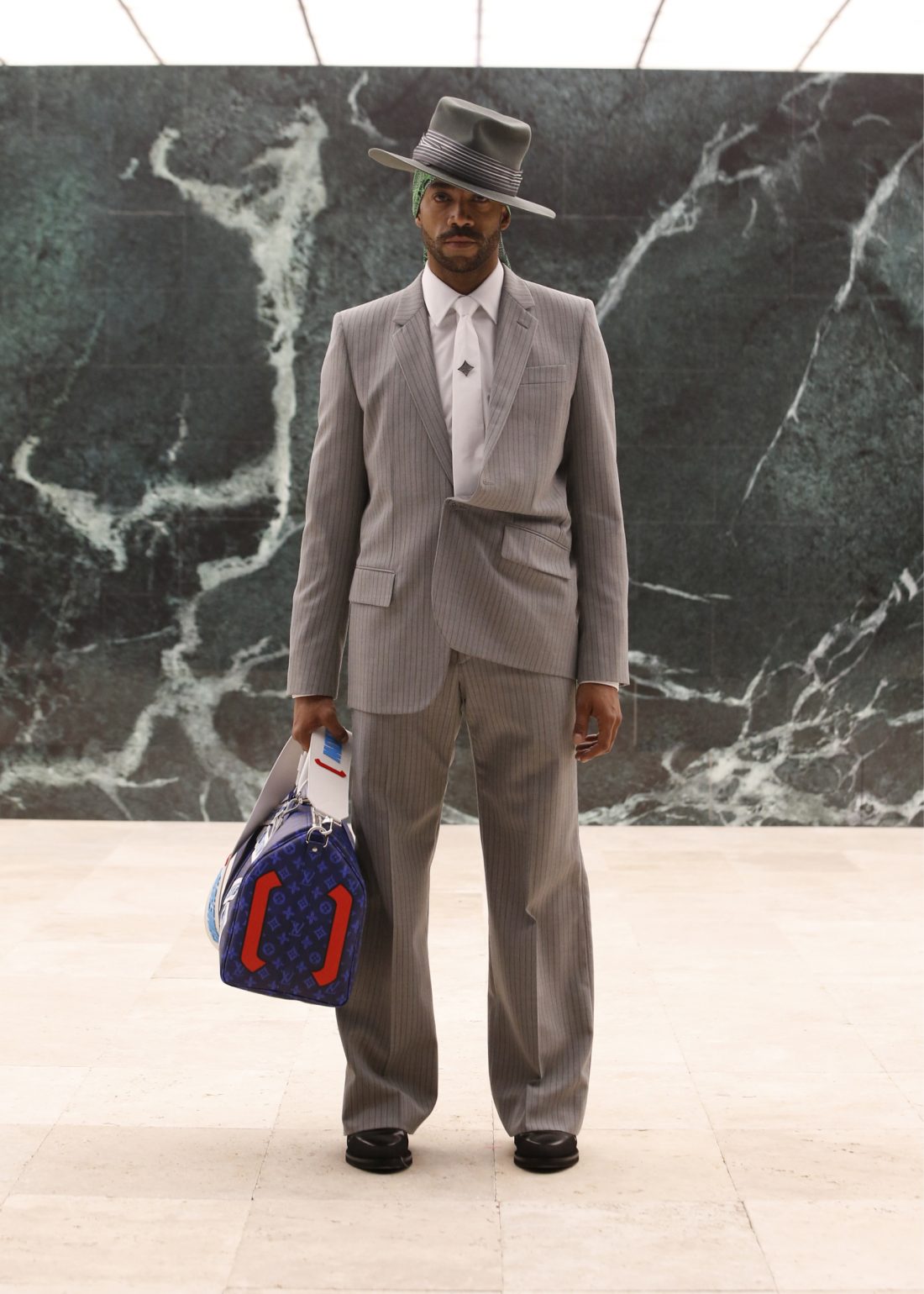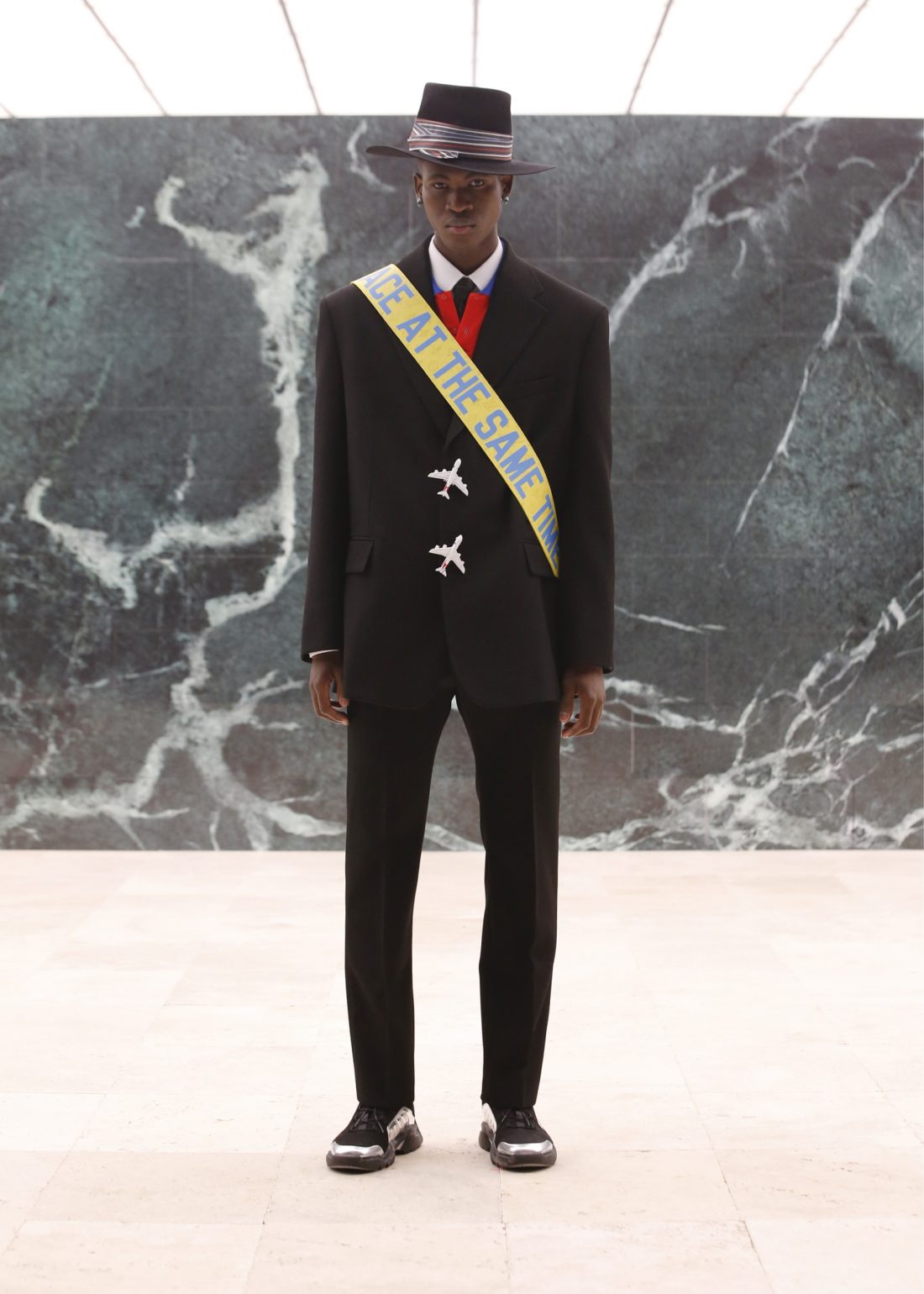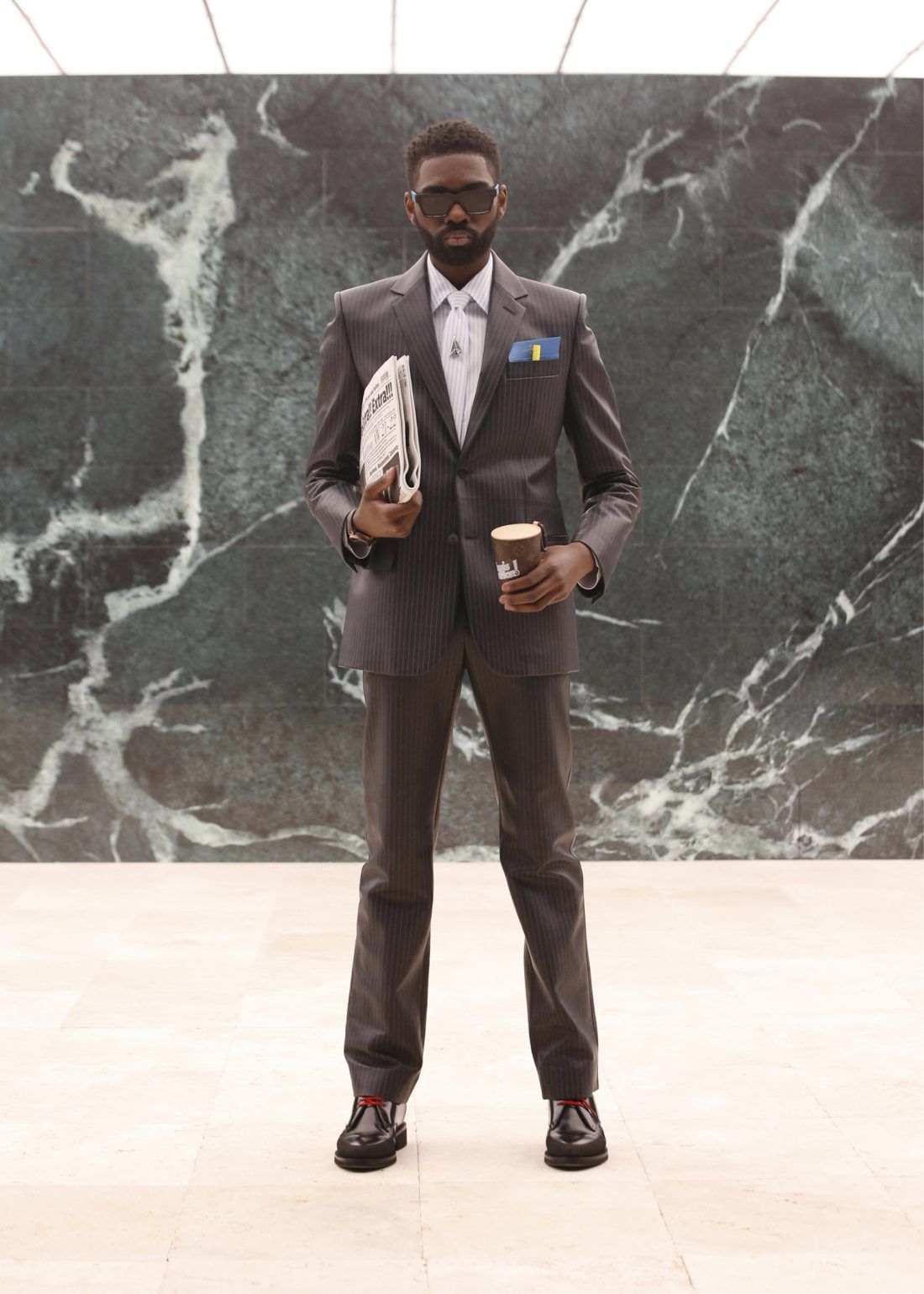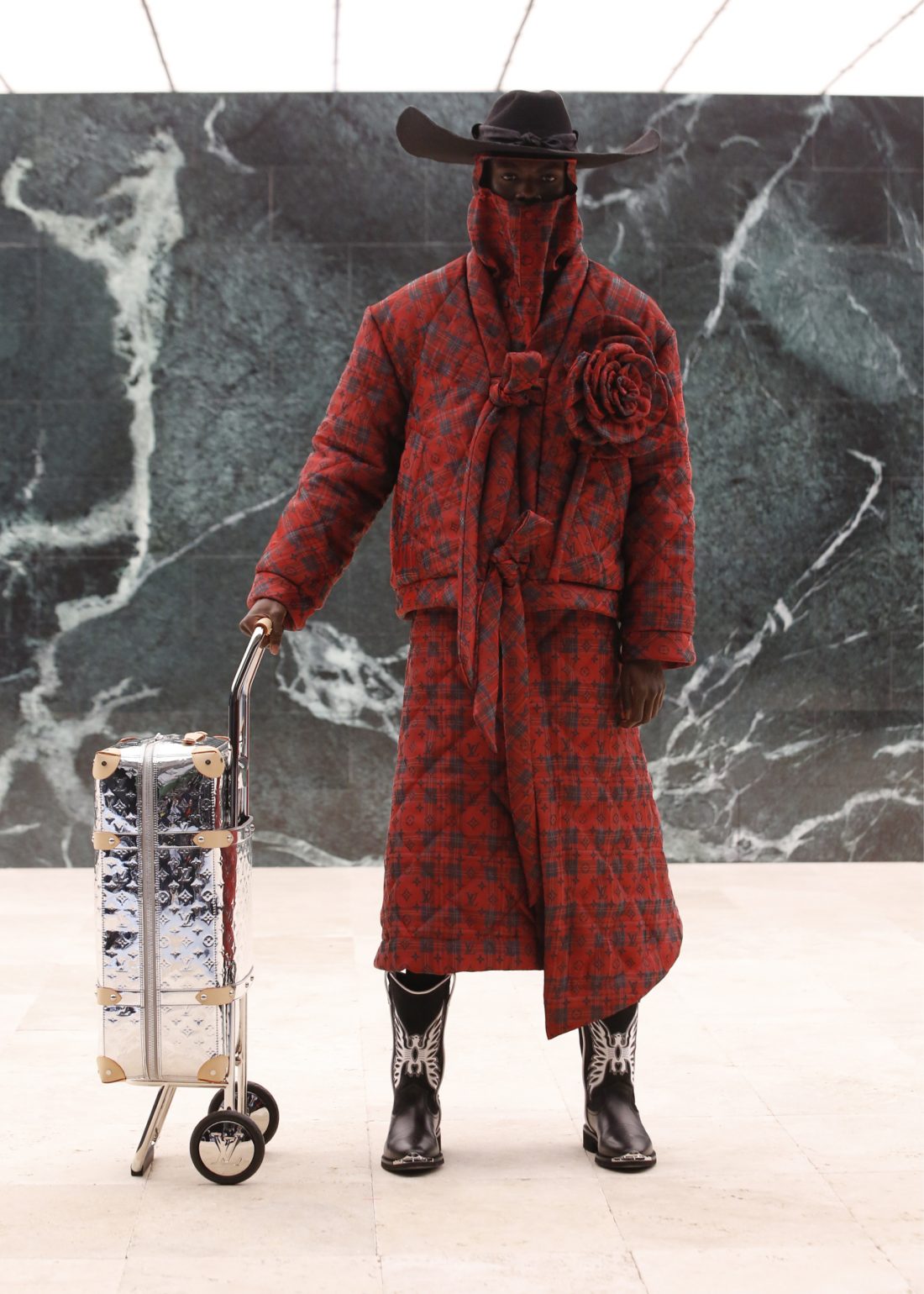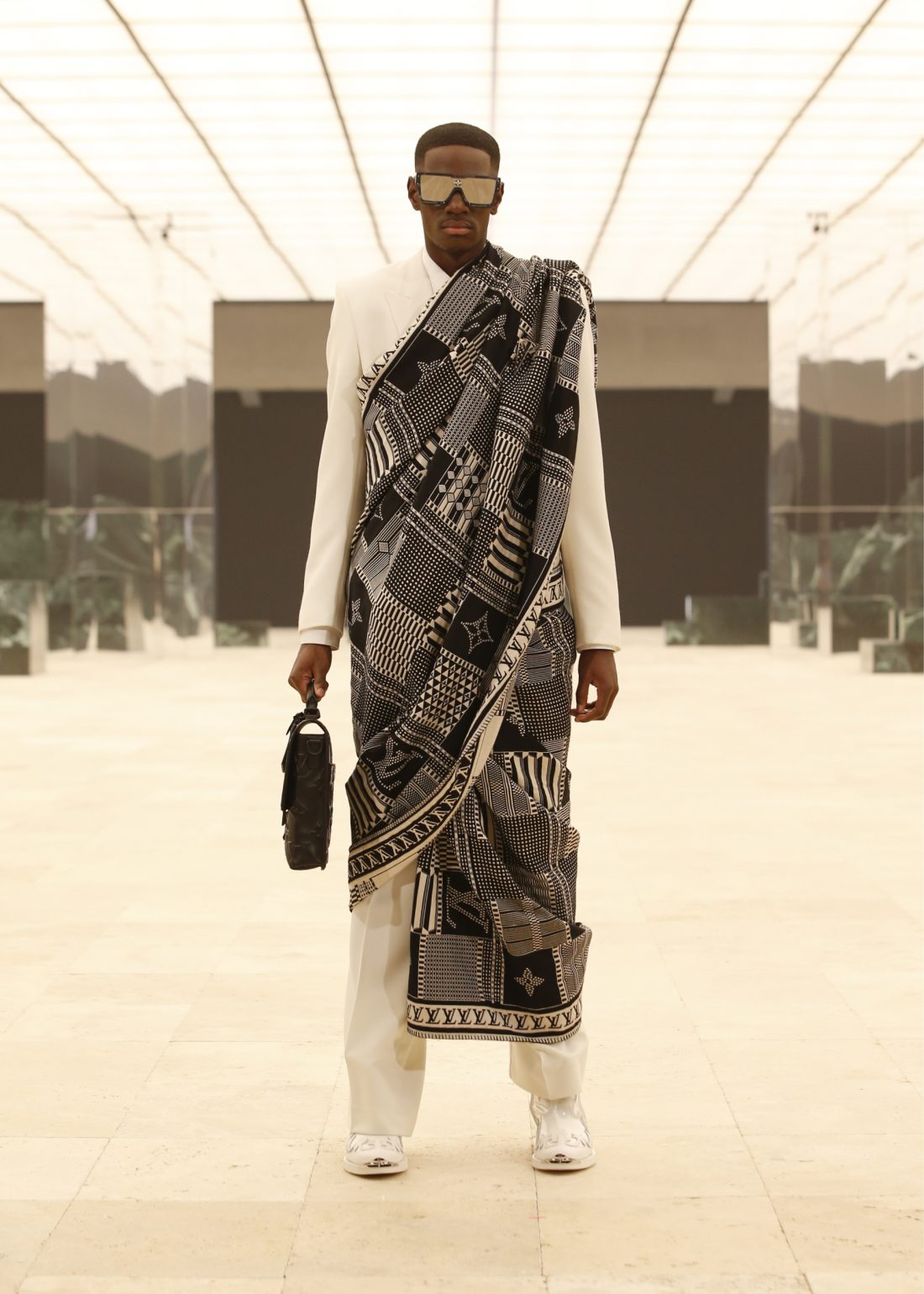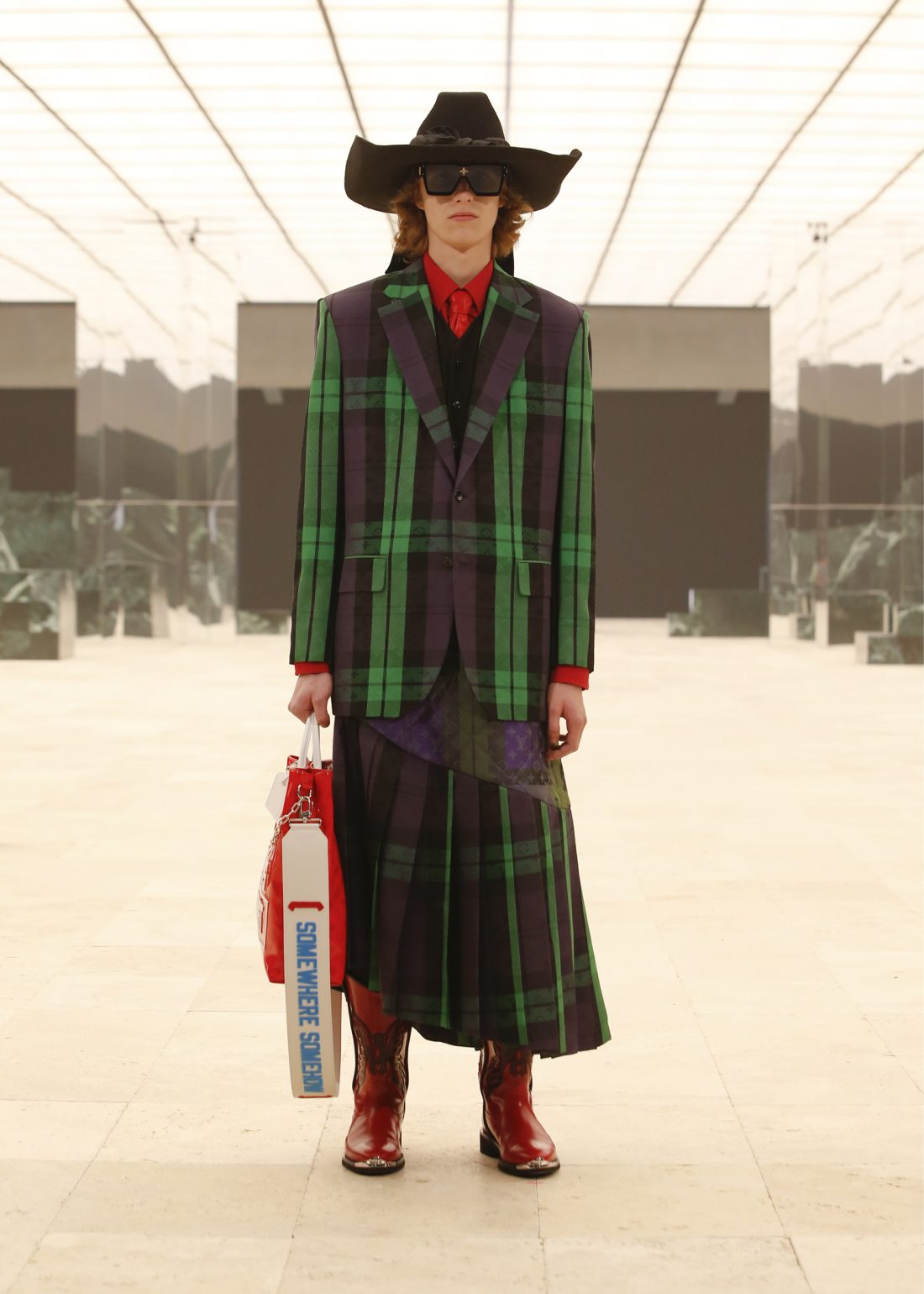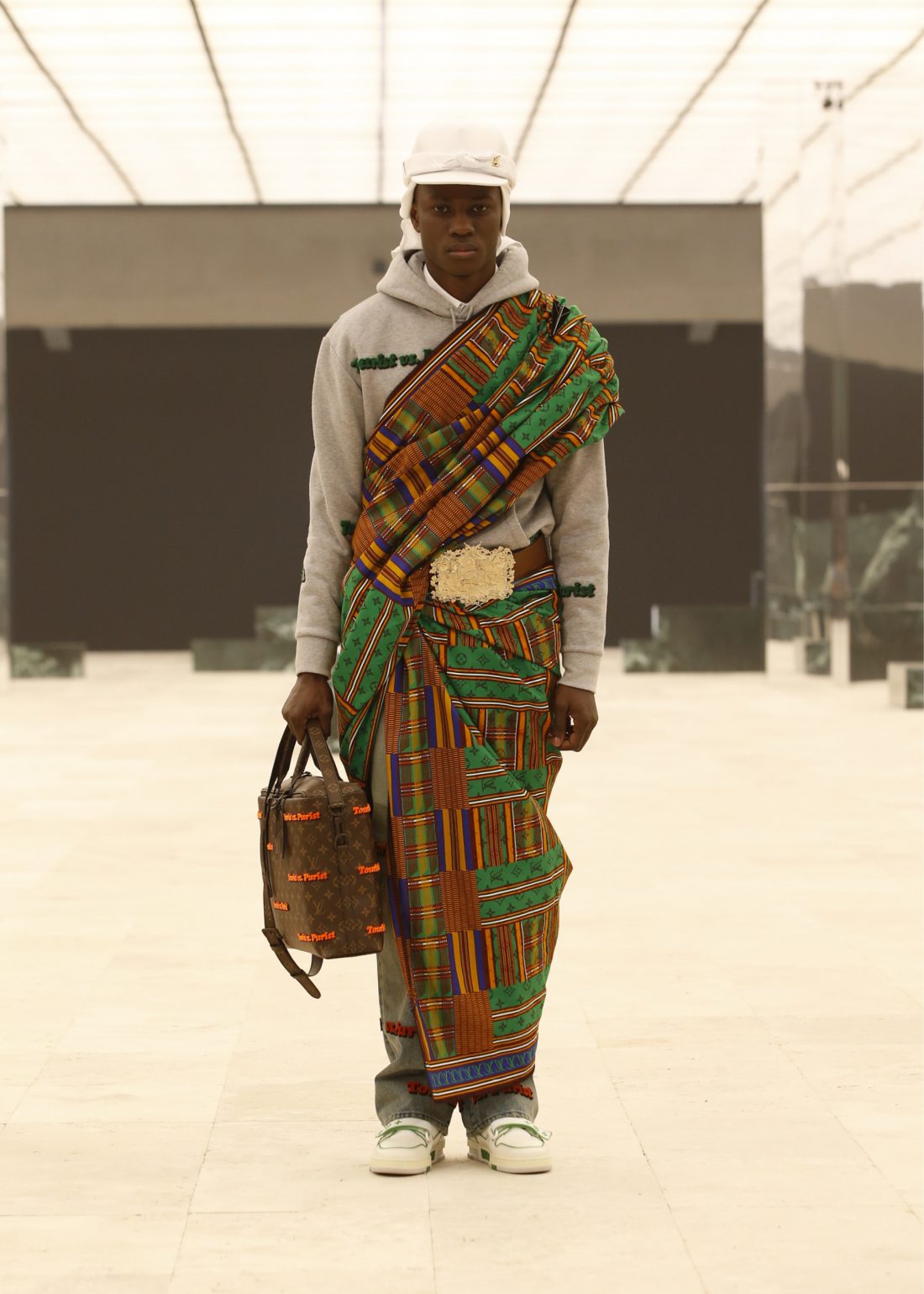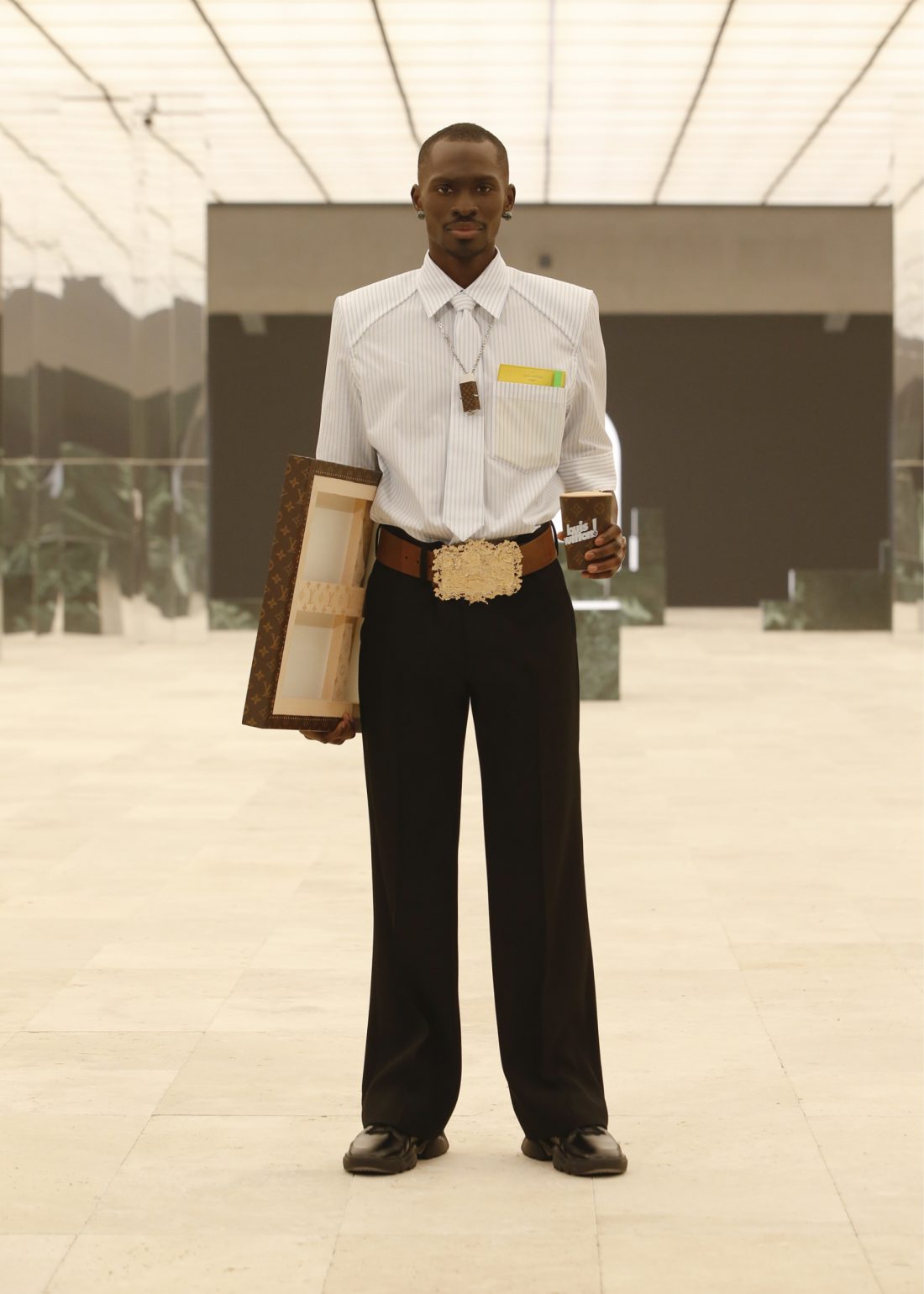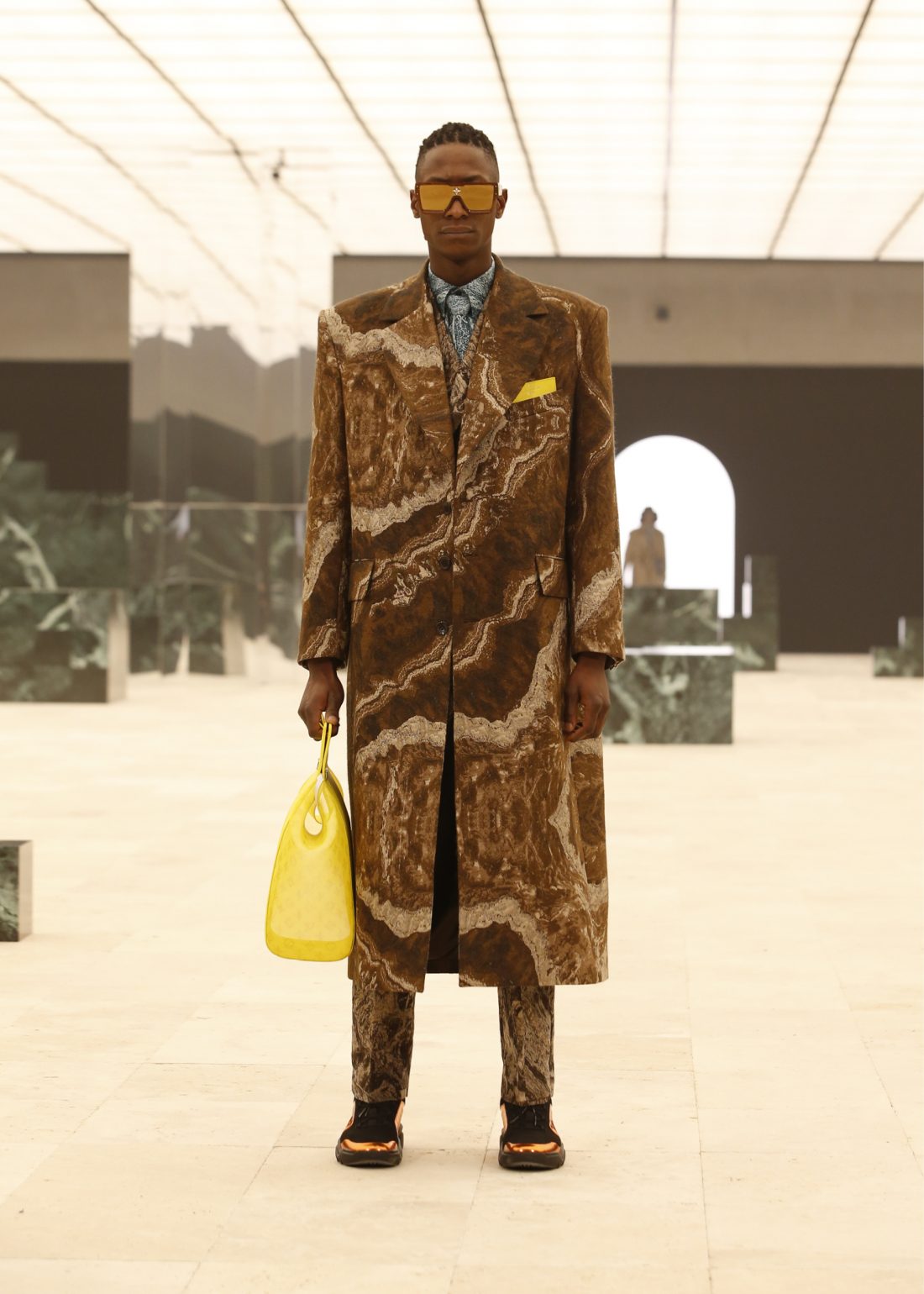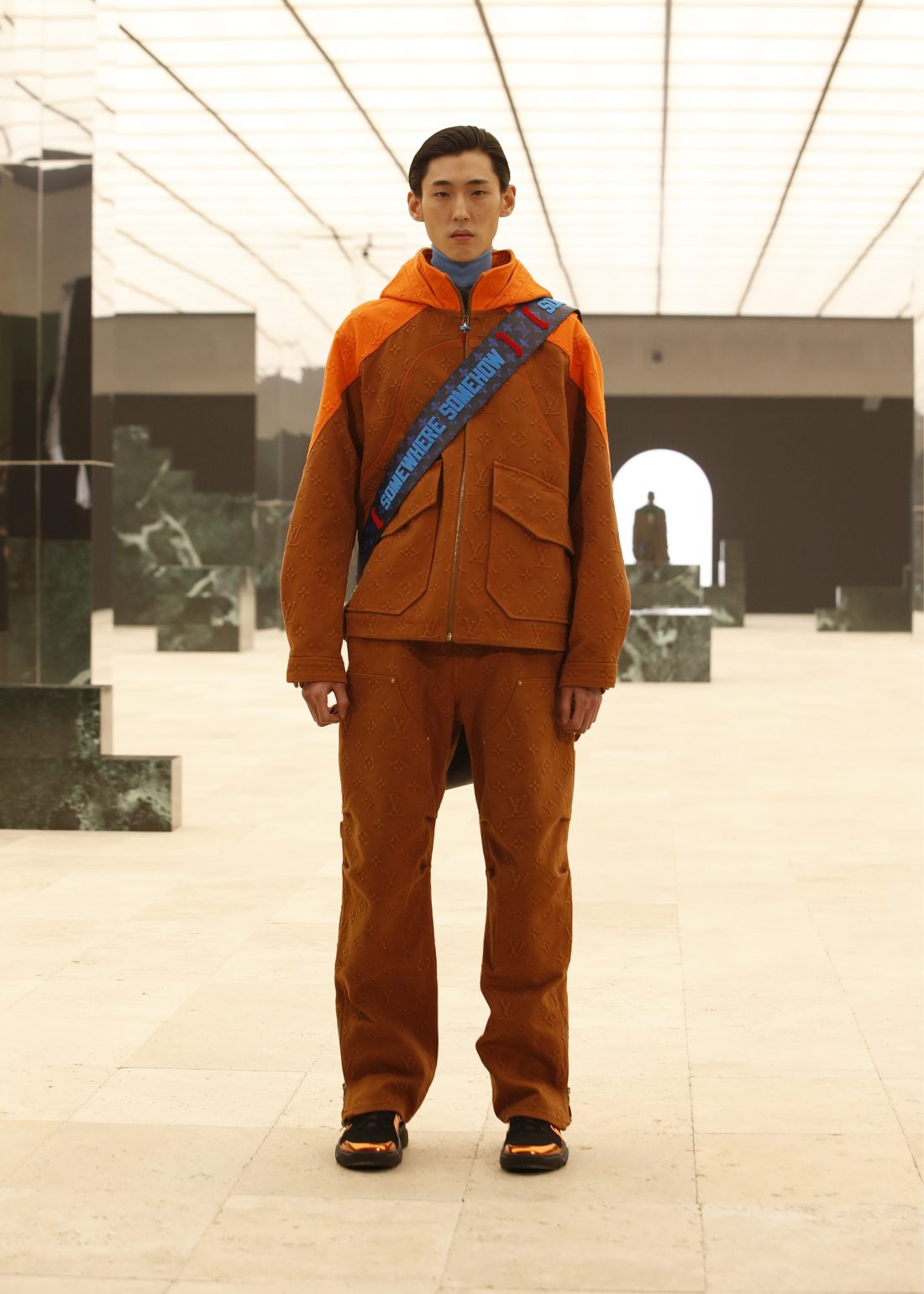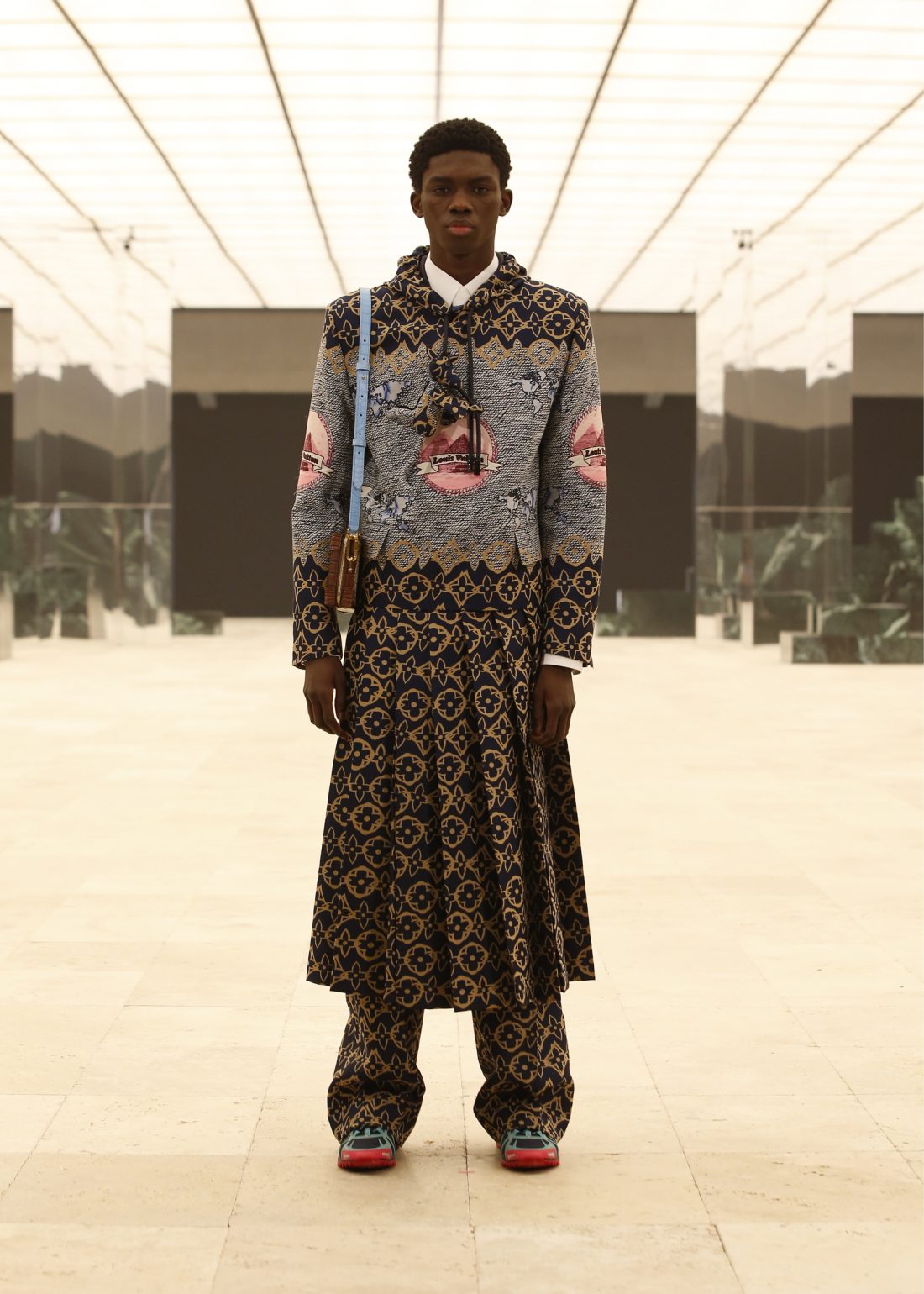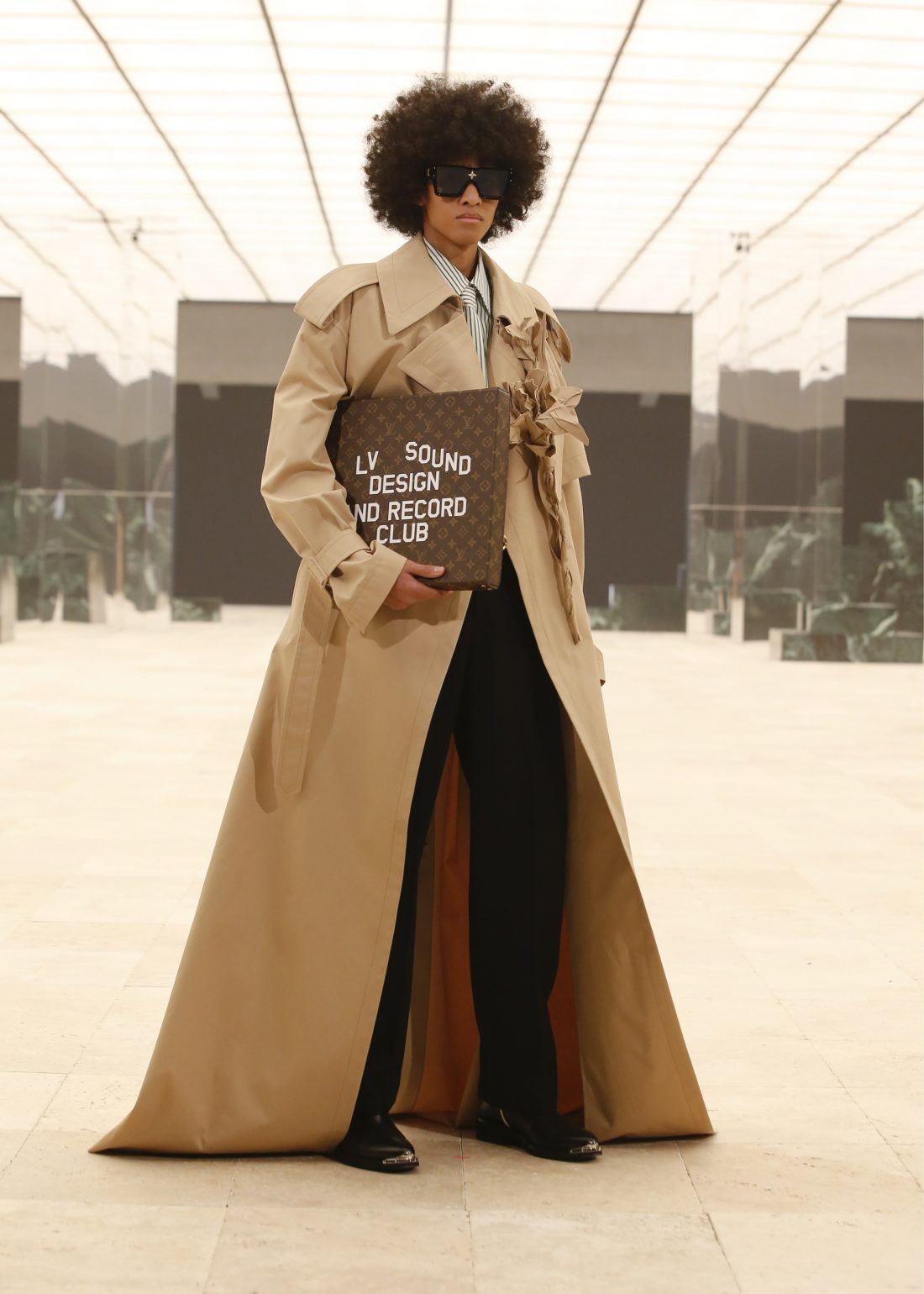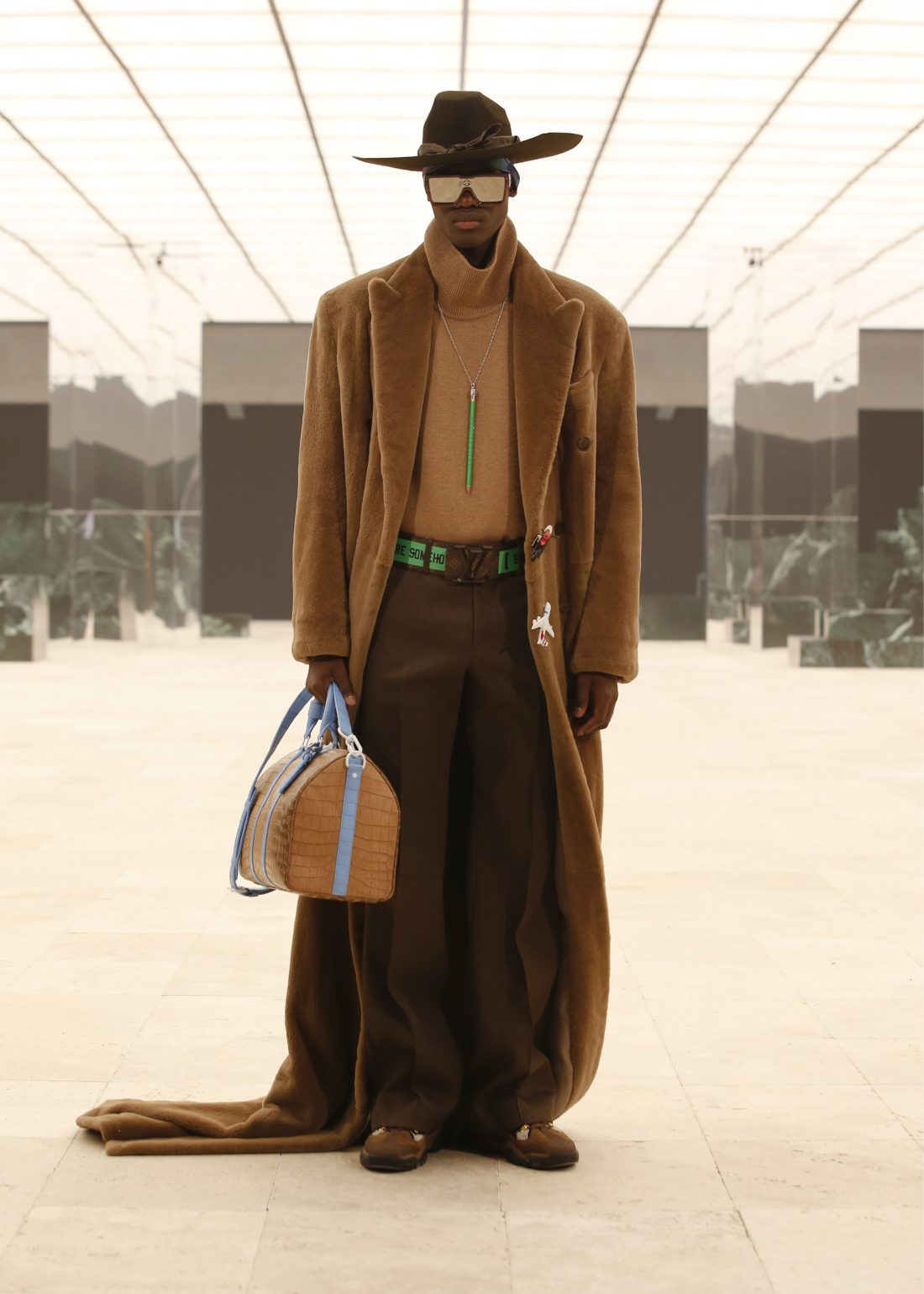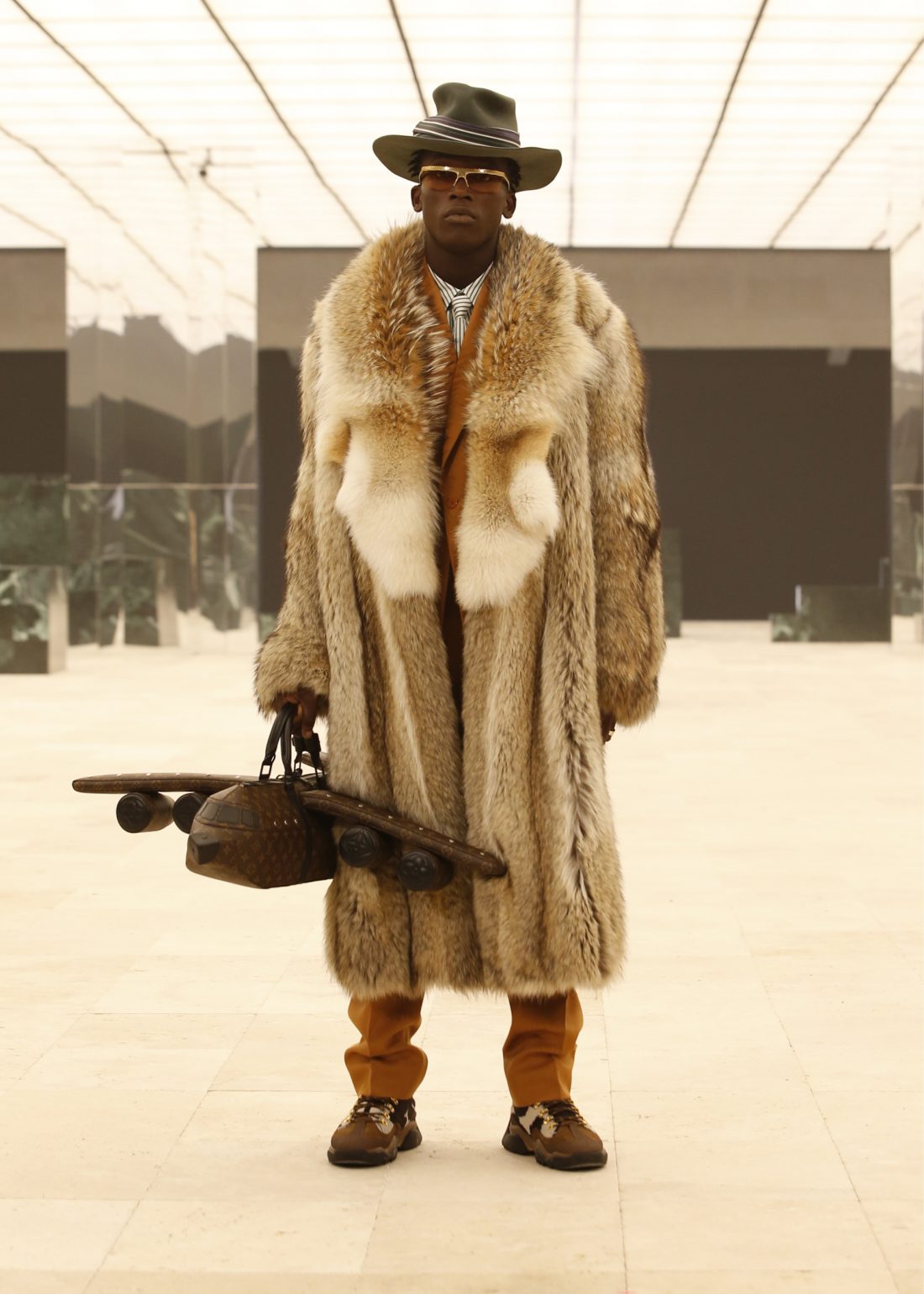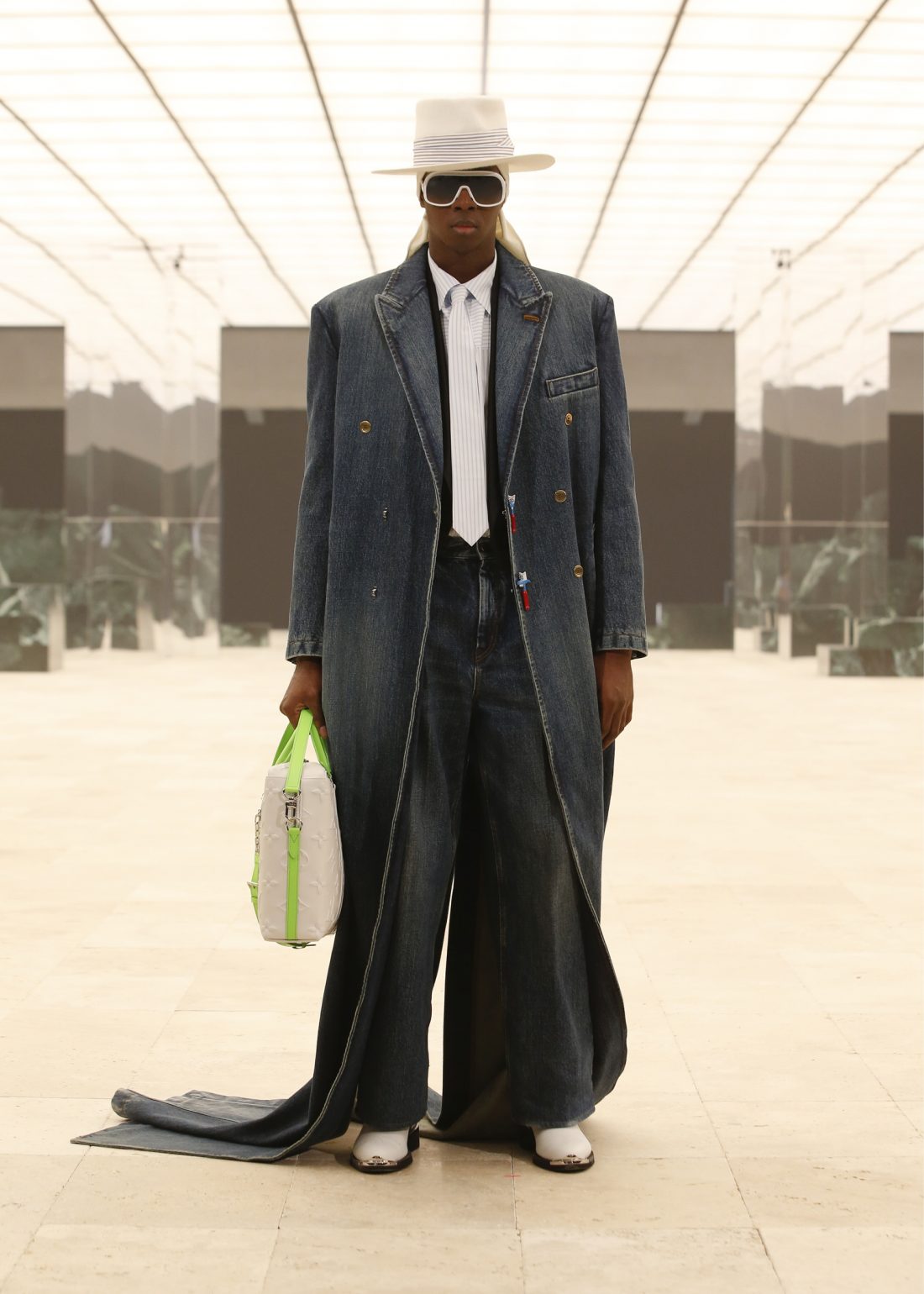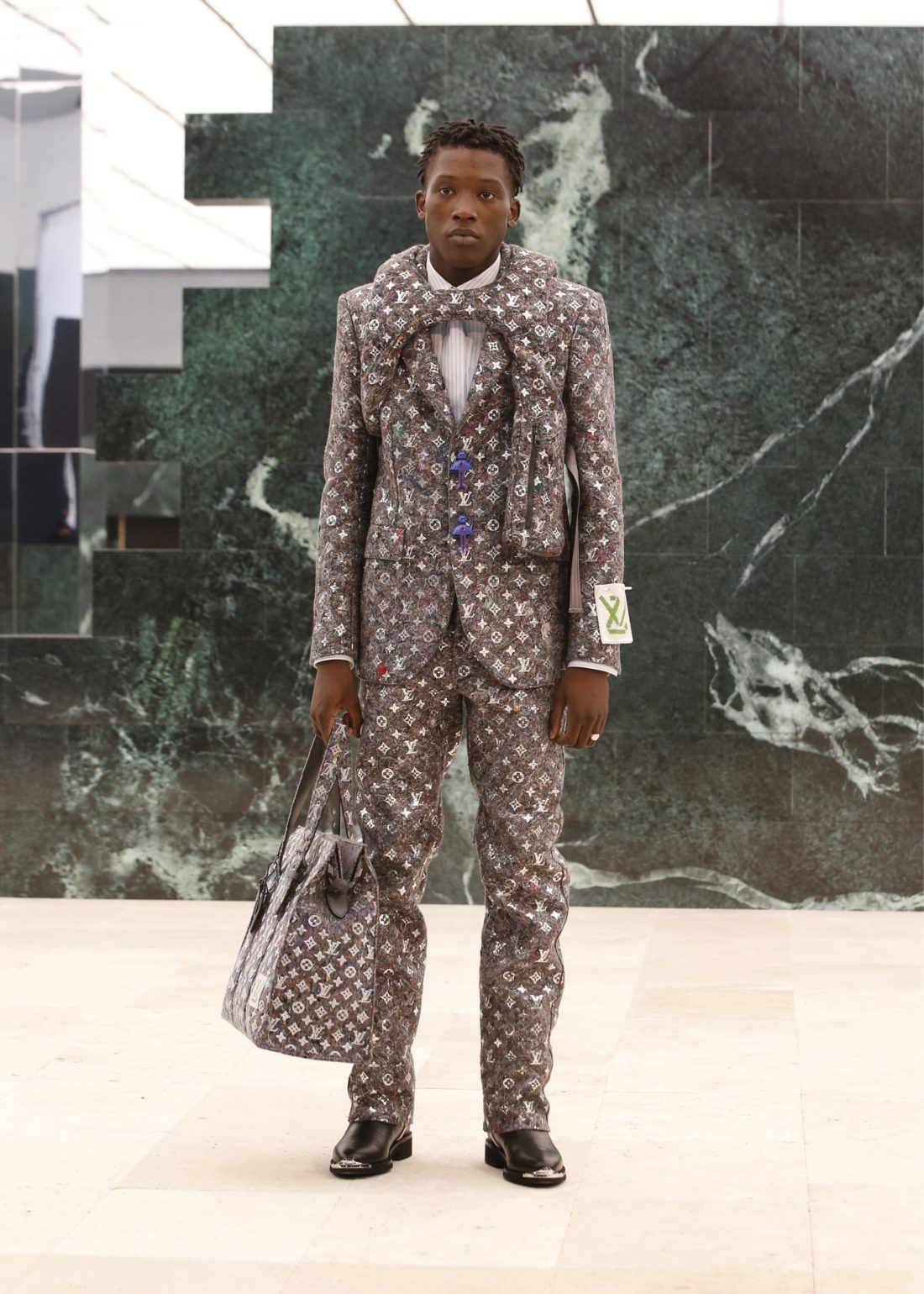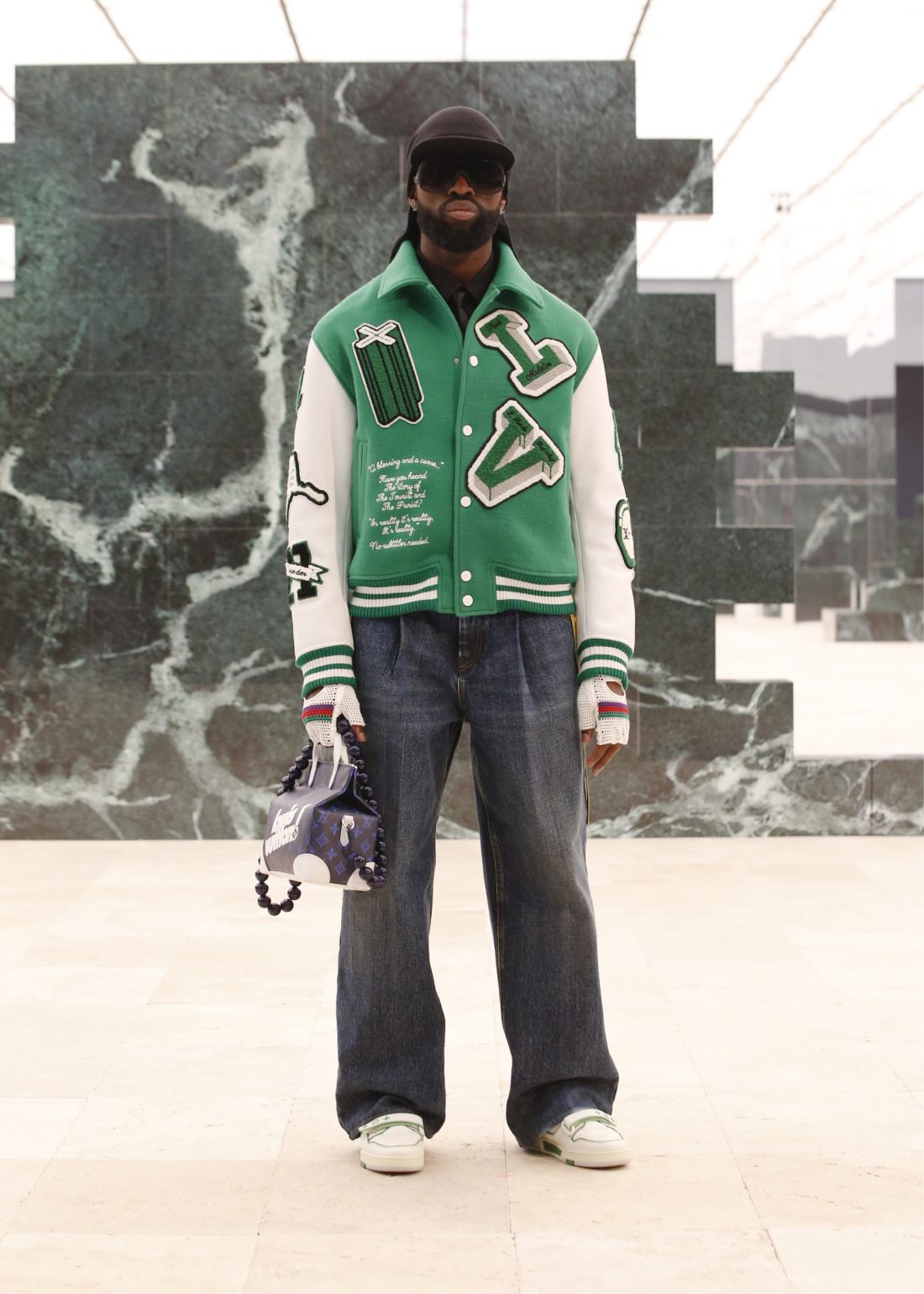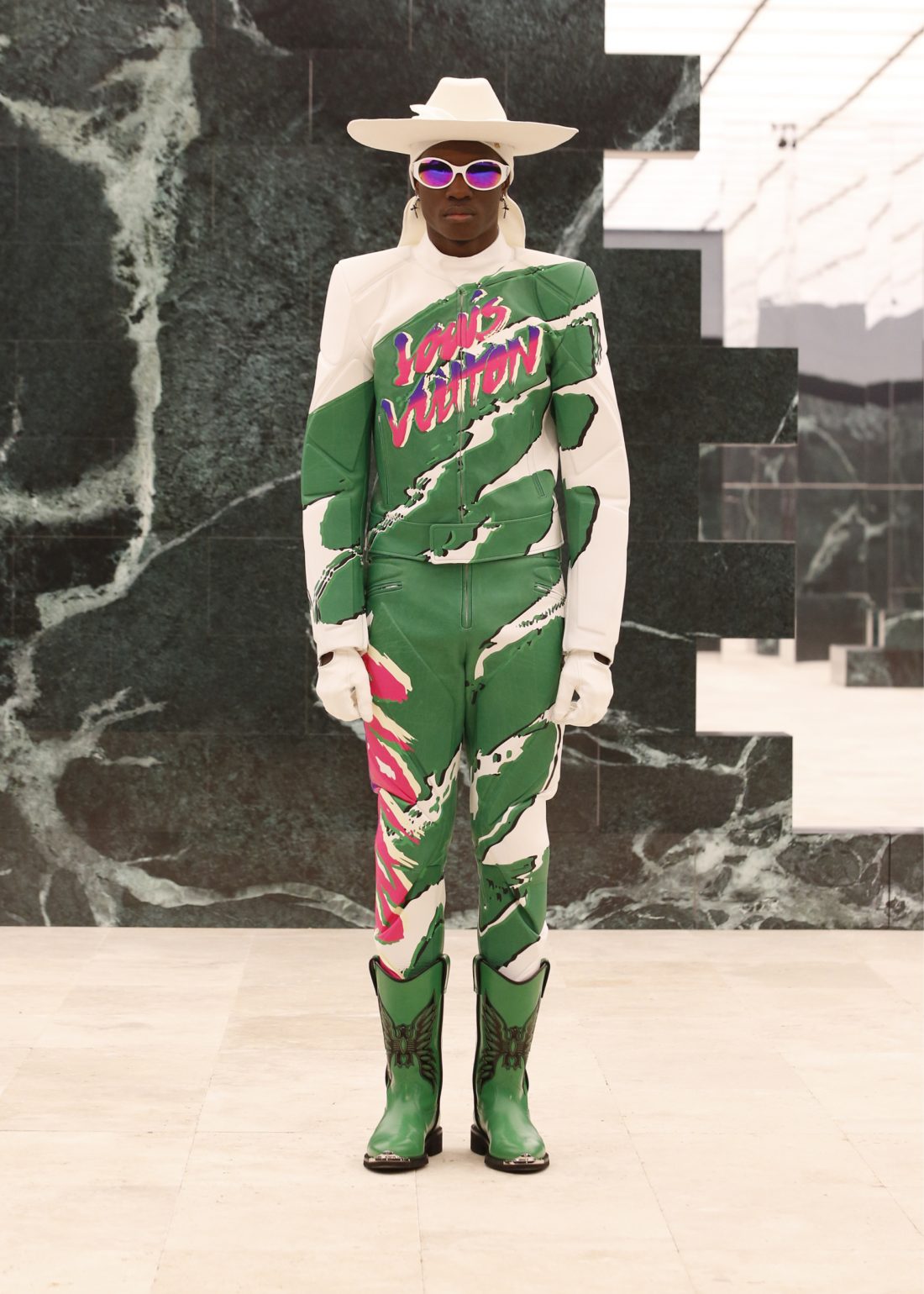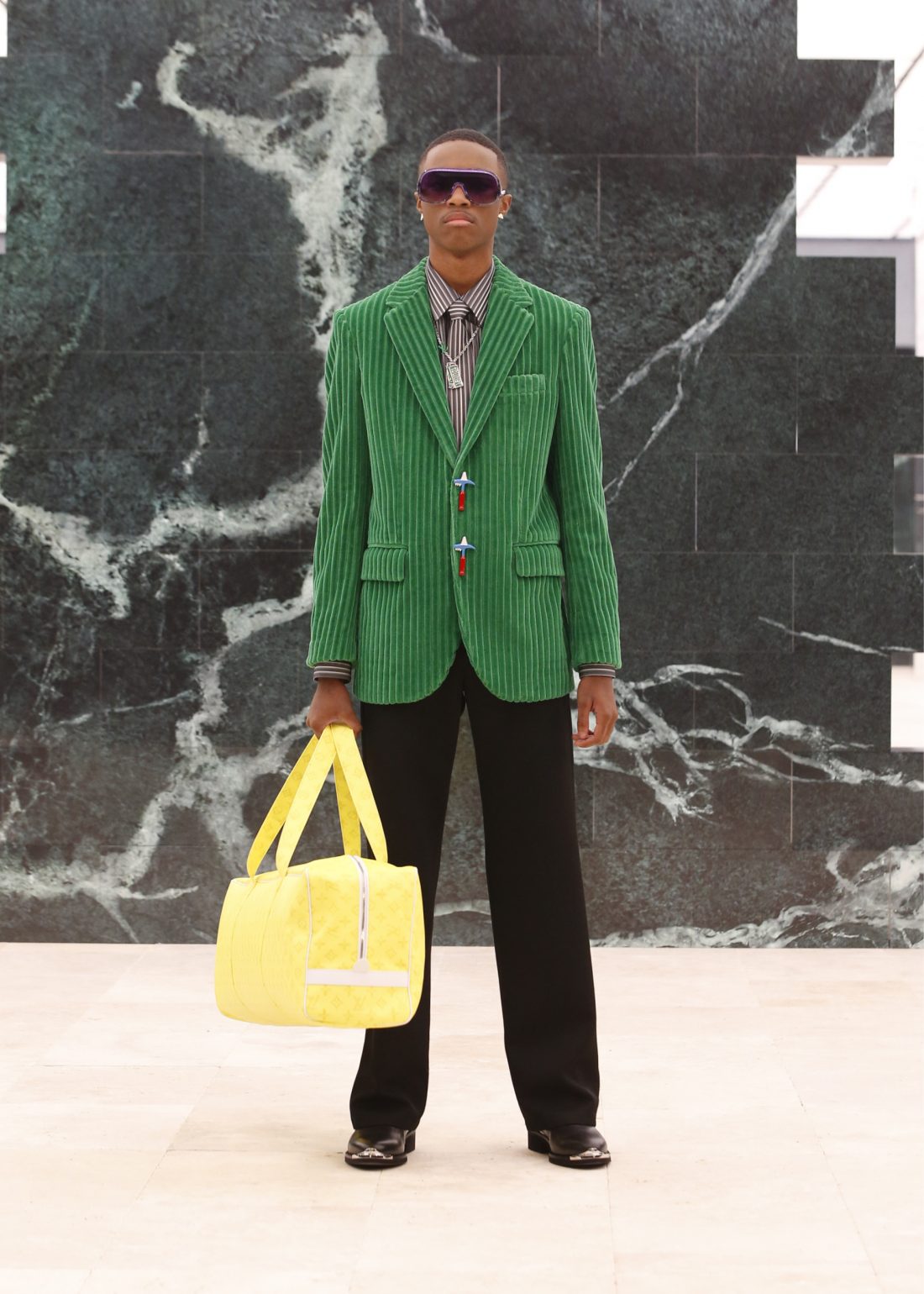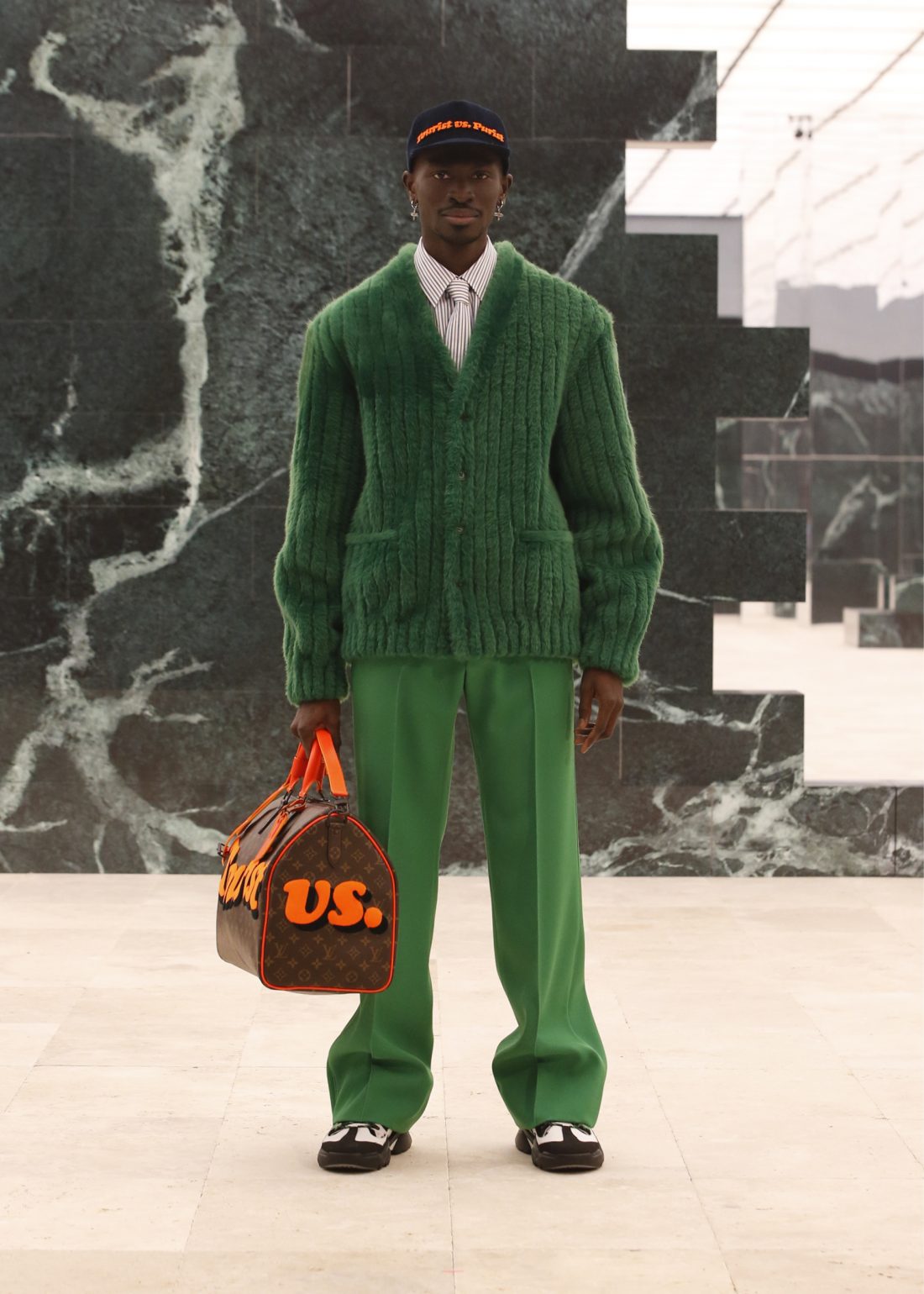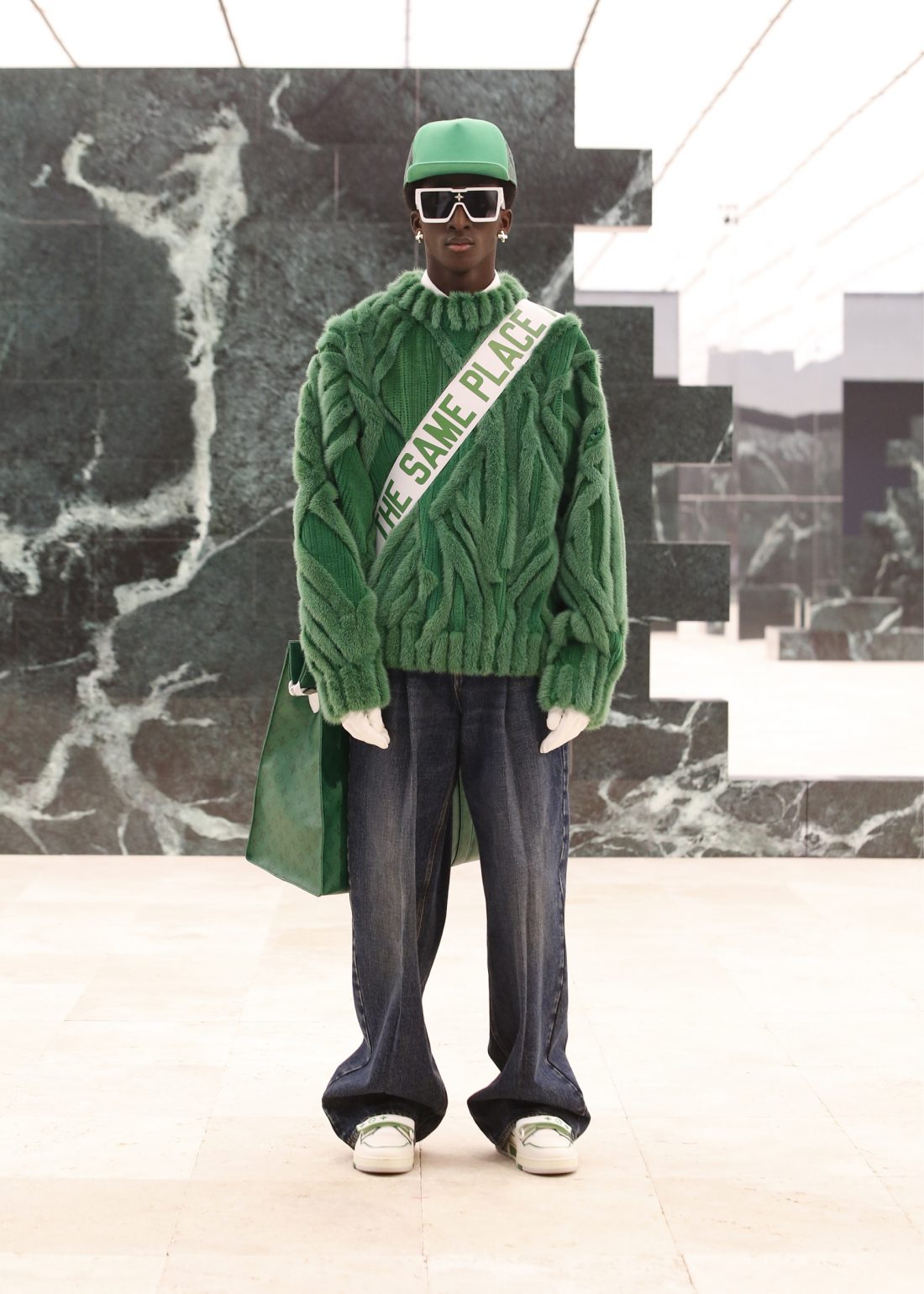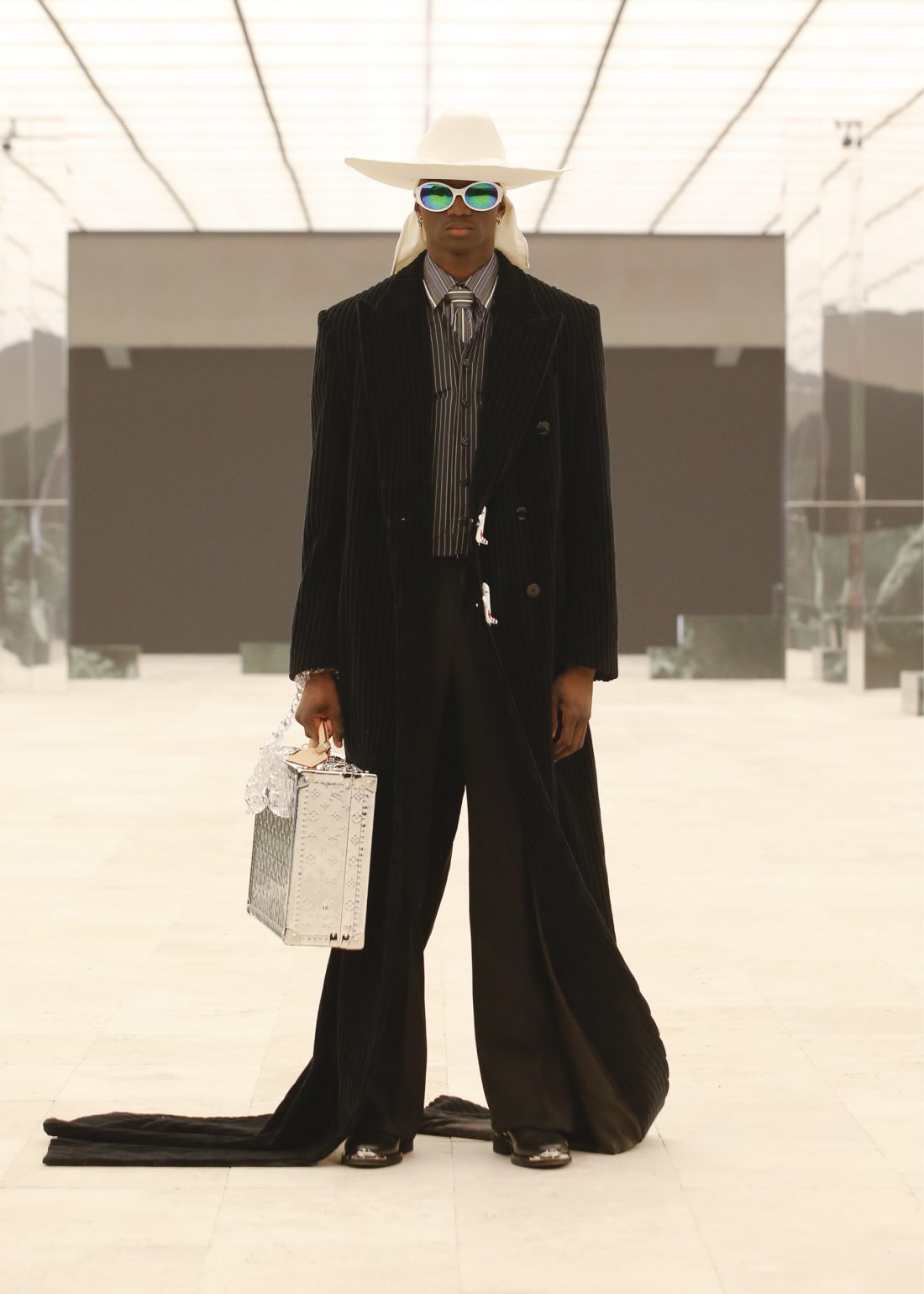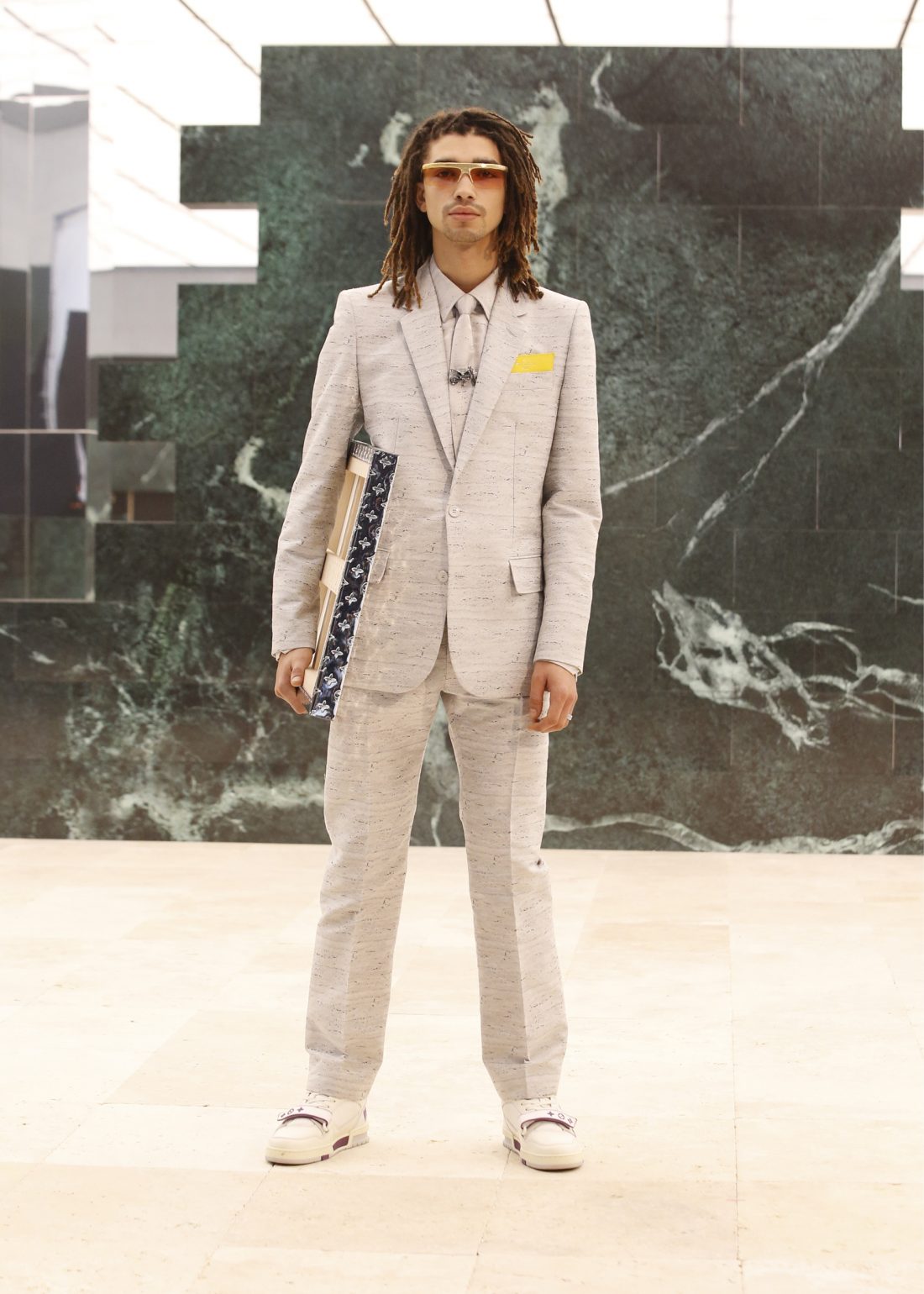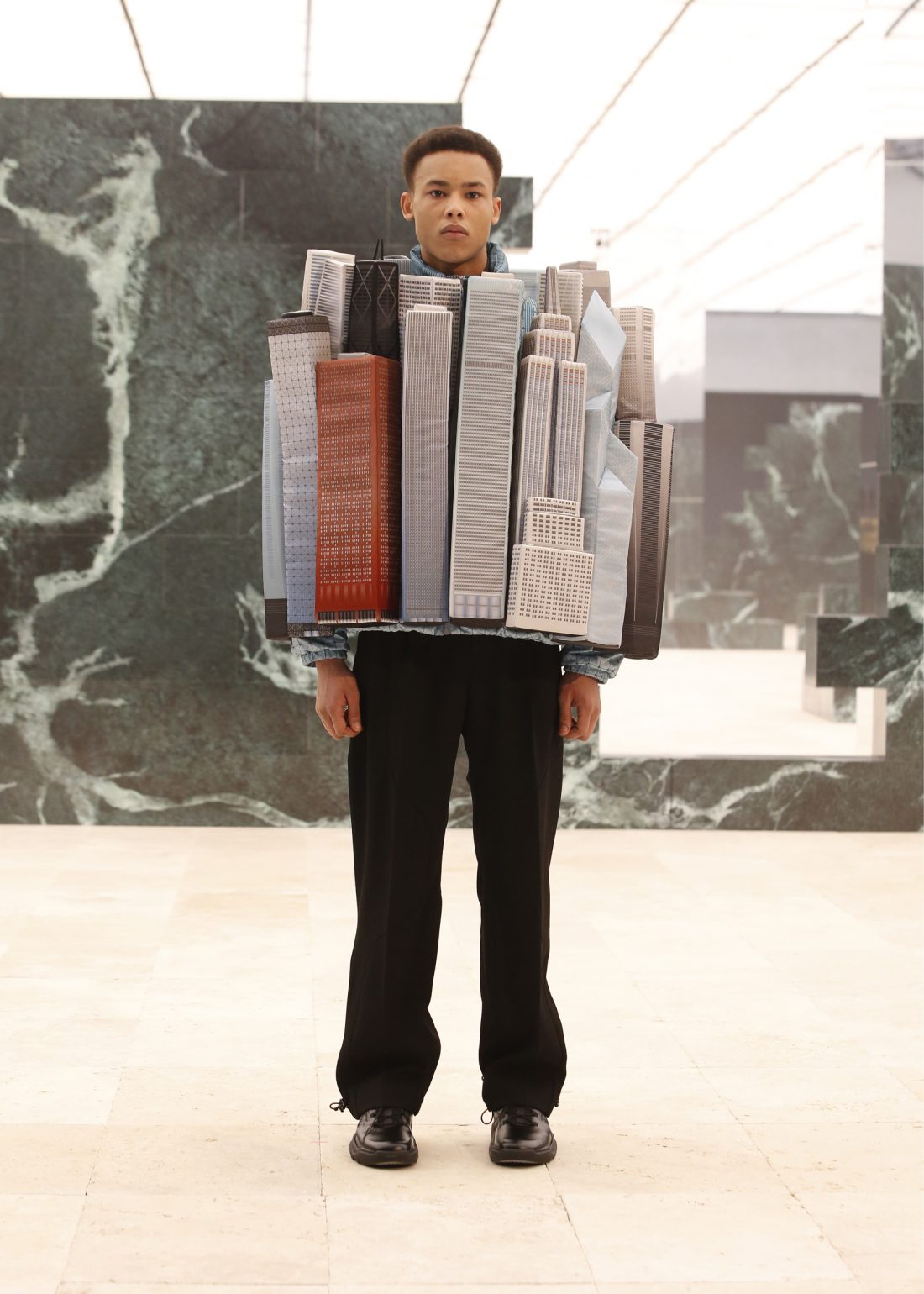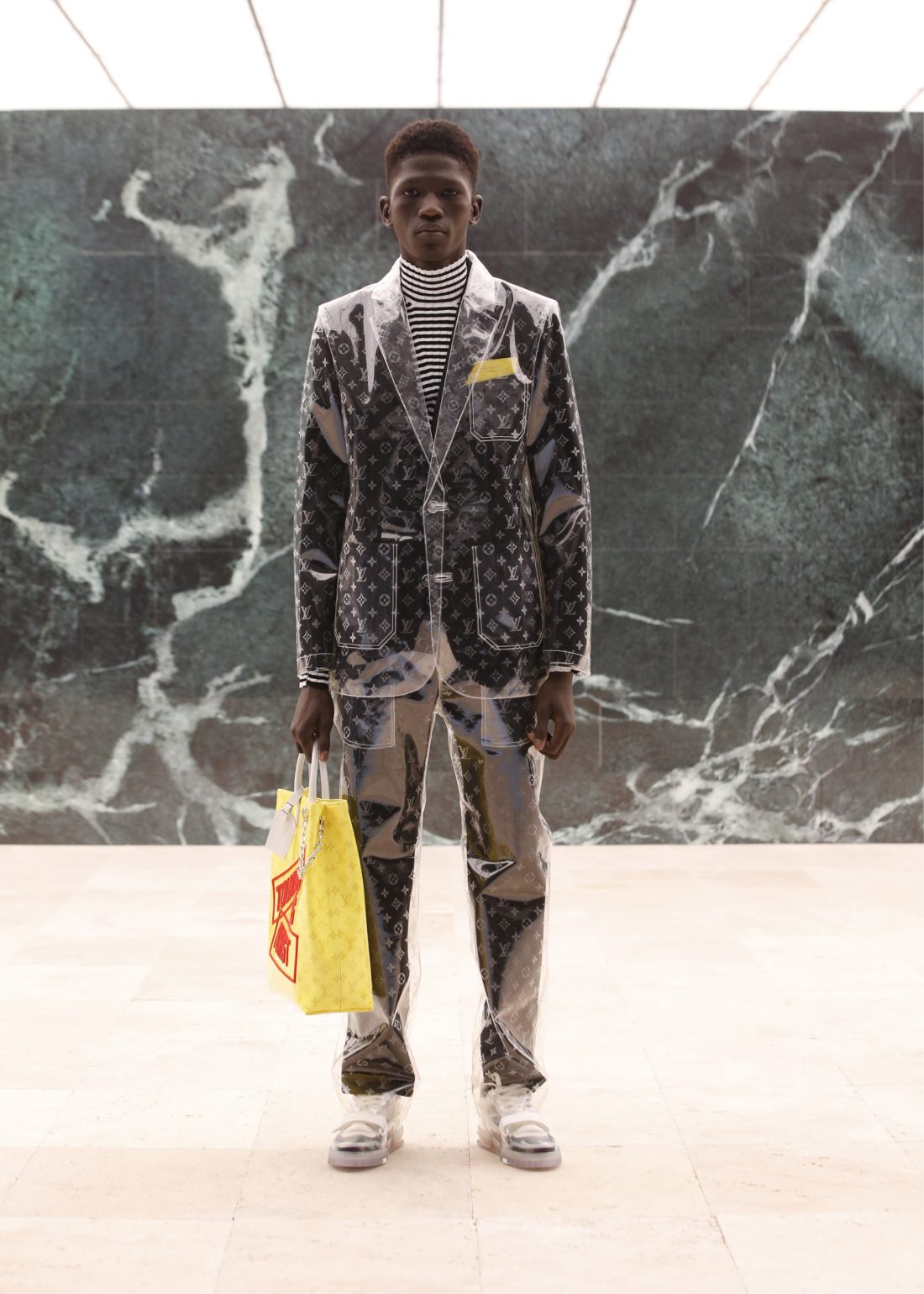 (Swipe left for more)
Photos: Louis Vuitton