Ten years ago, Valerie Ong, CEO of KIP Group of Companies, had no idea what she was getting herself into.
So lost was she as a fresh graduate with a major in business and politics that, despite easing herself into what she deems as the "lightest part of the company", ie, the online tourism arm of KIP, she found herself very much unsure of what to do.
"Online booking sites like Bookings.com was non-existent," she shares, "I digitised a lot of the online tourism part of the company, and in about a year, I moved on to KIP."
The KIP Groups of Companies consists of property development for residential, commercial and shopping mall developments. Valerie today oversees everything about the group and also sits on the board of directors of the separate listed entity KIP REIT.
She learnt and caught up by diligently and fearlessly asking questions from her seniors, people that she recognises to this day as knowing more than she does and always will.
"It's important to want to learn. I'm never afraid of asking questions if I don't know something. Successful people are never afraid to ask," she tells.
She was driven, at the time, by a timeline she had set for herself – one year to learn everything she can in her industry; two years to know everyone in said industry from tourism and hospitality to property development and shopping mall and hotel management; and the third year to succeed in what she set out for herself.
Ten years later, she laughs in the face of it all.
"What is success?" she asks. "What is learning anything and everything? When I was young and foolish, I thought it's that simple, but now that I'm in my tenth year looking back, all that I've learnt is that learning never stops."
That candid admission of all that she doesn't yet know is perhaps her biggest strength, as she grows and comes to own her position as the chief executive of the group.
"As CEO, people generally think that your job is just about bringing in the business, but in truth, it's about managing people," she lets on. "It's about setting the company structure to run on its own."

Creating her own mark
The Kepong Industrial Park (KIP) Group of Companies was founded in 1993 with the goal of being a nationwide leader in developing, building and operating integrated developments.
"With shopping malls, the trend has always been to build lifestyle malls, which was successful a few years ago," shares Valerie. "But you have to understand that times and needs are changing. If I had built a lifestyle mall now, it would be all empty and we don't know how long it'll been empty for," she adds, referring to the current situation result of the Covid-19 pandemic.
Instead, she had looked ahead and answered the needs of the moment – for malls catering to local lifestyle communities where local small businesses can set up shop with little starting resources.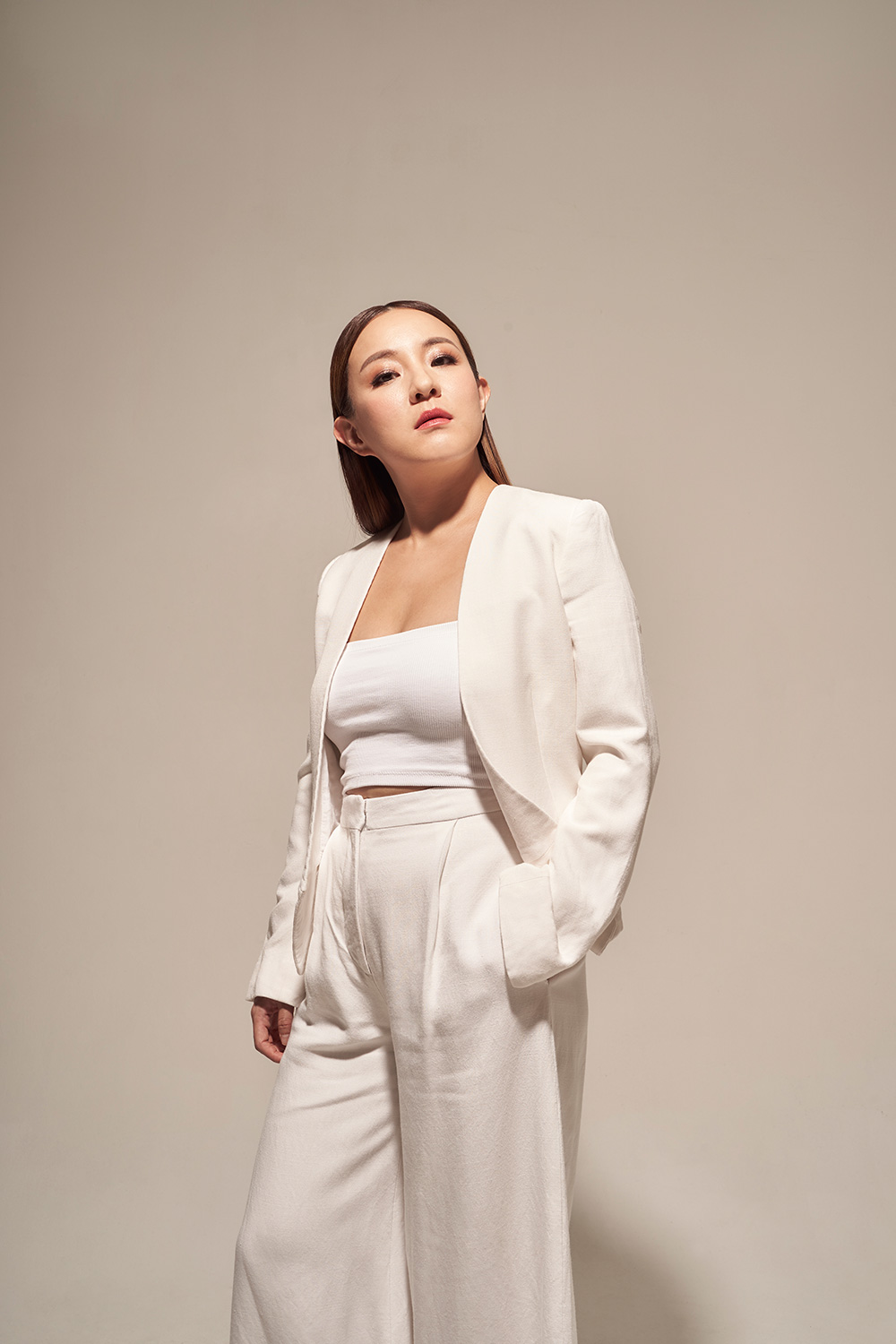 "To start a business in Grade A and B malls, there are a lot more requirements and financial resources needed. For us, we create space for local SME traders to do business with minimal cost, so in the long run, it will create value for the land and the surrounding area, and we can do redevelopment when the time is right," she says.
She also changed up the trade mix of existing mall projects for more diversity in offerings and moving forward, she's looking to change up the design space of her residential plans so as to build homes which suit the lifestyles of the new generation home-owner better.
As a new generation leader who also happens to be "the boss's daughter", she's also implemented some changes within the company.

Leading through empowering
Upon her return from her tertiary education, Valerie was put in a managerial role, which was nowhere near easy for her, nor the people she had to lead. They were people decades ahead in age as well as experience than she.
When she was made CEO in 2018, she saw to steps in the empowerment of her team and company. "I believe strongly in leadership. I think leadership is a topic that is overused, under executed," she shares.
To put her words into practice, she started with a reshuffling of her managerial team.
"I reshuffled everyone in the office. I restructured the thing in such a way that many might consider drastic," she shares openly.
She re-hired a team of people she knew she could trust, people who were aligned with her leadership style. She also restructured the hierarchy of the company where each manager's respective teams report only to them and remain their responsibility. That way she is able to streamline communication – the leaders manage their teams and she manages the leaders.
"My intention is to empower them to make firm decision and take responsibility for their calls. It's most important to me that people take responsibility for their decision," she opens up. "Whether a company can move on and be successful is down to whether the managers or CEOs can make a firm solid decision and take responsibility."
But that does not mean making a decision purely on one's whim. Listening first to your team and, after taking into consideration their input, then making an informed decision, is the way to go.
"When I say informed, I mean to properly and actively listen to everyone," she elaborates. "I ask all the questions I need to make the right decision. I make this a habit and a culture so my managers will follow."
To me, whoever has the mindset to want to win, has already won.
Second on her agenda is to make her KIP workplace a safe and happy one for all, beginning with changing the mindsets her team comes into work with. That begins by acknowledging that stress and pressure will always be there – it is after all a job – and there's not much anyone can do about it. What can be changed is one's attitude towards said stress and pressure.
"It's not about going to work with no challenges. It's about solving challenges," she opines. "By understanding that, you won't feel overwhelmed. It is what you're here for, to improve the overall performance. Once you get into that head space, once you have that structure and the right people to do the right job, everything changes."
Ensuring these systems are in place so her team and company are empowered enough to run on their own is something Valerie admits she is still continually working on. Perhaps there never will be an end goal as people and behaviours change, but empowerment is always worth it in her books – for leaders and the future leaders they groom.
"Once the system is already there, it self-automates then you can work on something else to improve other areas," she believes.

Empowering herself to empower others
The year 2020 was a tough one for everyone, and the same can be said for KIP Group of Companies. Not a day passed for Valerie when it didn't worry her to her core about what will happen with her company and the people who depend on it.
A silver lining that came out of it, is that she has learnt to be kinder to herself, another form of empowerment she feels people too often overlook. After all, only when one's own cup is full can one pour into that of others.
"This MCO has made me realise that I should put myself first. I never did that in the past ten years," she opens up.
With virtual calls now allowing her more time to speak to more people in the same duration and working from home allowing for more work to be completed without distraction, she is embracing the importance and benefits of me-time.
"I get to wake up and have my coffee," she half-jokes. "I have a simpler lunch, then a lot more coffee. I get my minimum hour of exercise. I also eat better now."
Whether you're male or female, old or young, it's what you believe you can do that will drive what you bring to the table.
She is also experimenting with a digital detox from her phones and computers over weekends for her mental health.
"When people can't reach me by email, they send things to me on WhatsApp," she tells. "If I continue to respond quickly, I will burn out. So I've set a priority. I will give myself 100% when it comes to work but outside of it, if I don't absolutely have to, I'm learning to let myself say no. Of course, I also weigh the urgency of the item – if it's really important, I'll still attend to it. It's all about priority."
She also relies a lot on her support system of fellow CEOs around the world that she has connected with via the Young Presidents Organisation (YPO), a circle of people carrying the same weight as she by title. In YPO's forums, they support each other beyond their jobs, lending support and a listening ear to each other to matters both personal and professional.
"I've learnt to see things from many varying points of view through these people from different industries," she offers. "I've become more grateful, they make me see the things I didn't see before from the same standpoint as CEOs."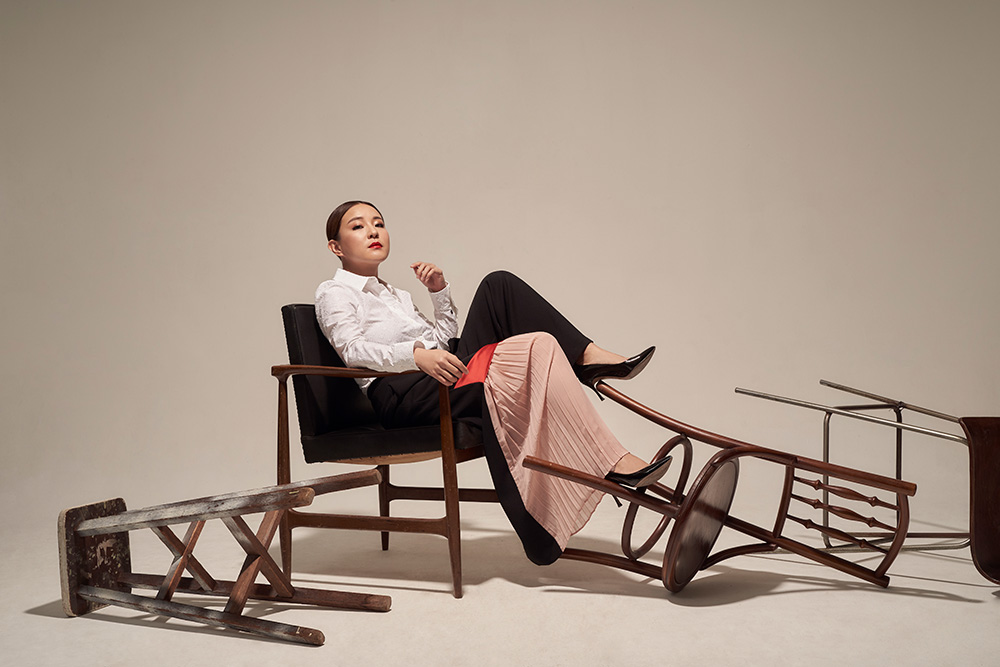 In the ten years since Valerie joined the KIP Group of Companies, she has seen a lot of changes in herself, which often directly affects the people she manages. As such, she has learnt that the best way to empower others is to empower herself. By becoming a surer and better leader inside and out, she has the chance to open the doors for many others.
She used to think being a leader means solving problems for others. She sees now how it's a lot more efficient – not to mention empowering – to help others come to that place themselves.
"I don't solve all their problems anymore. I may already have the answer but I'll still ask them what are their solution. When it comes to decision-making, a combination of resolutions is always better. There's a reason why you hire these leaders; you have to believe in their judgements," she reasons.
It shall be noted that throughout our interview, she hadn't once mentioned gender roles in her rollcall of duties. That's because it has never once occured to her that it made a difference.
"To me, whoever has the mindset to want to win, has already won. Whether you're male or female, old or young, it's what you believe you can do that will drive what you bring to the table," she tells when asked about it. "Mine is a heavy-duty industry – I am seeing a lot more women in the field – but to me as long as you do the job, I don't really care if you're male or female. I've done it so it proves that everyone can do anything you put your mind to it. It doesn't matter at what age you do it, too. I don't believe in limits."
Given all that she's achieved in the past ten years, we look forward to what else she stands to achieve with her renewed practice of empowerment, beginning with herself.
Photography: Raymond Pung of Unknown Imagery
Art direction: Anson Siau
Makeup: Eddy Lo 
Hair: Darren Fong from Shawn Cutler