It's easy to just call TTFGA a photographer. His name, after all, literally means that, an acronym that stands for Tukang Tangkap Foto Gembira Anda. In Malay, it means your happy photographer, an apt encapsulation of the high energy, easy-to-smile yet incredibly laidback personality with the piercing gaze that he is.
It's easy to just call TTFGA a photographer, but it's not quite accurate, since he's also dabbled in fashion design, styling, curating, modeling, and currently runs the most talked about modeling agency in town: Topboi Citizen.
Ask the man himself and he's hard to pinpoint it as just as much, and that's how he likes it, especially as a voracious Leo.
"I always relate myself and what I do to my horoscope because we as Leos, we can't just stay in one place and wait for things to happen," he shares candidly. "I want to do this and that and I want everything to happen. That is one of the reasons why I keep myself so busy, constantly evolving."
Evolved he has from a decade ago when he moved from a small town sitting on the borders of Thailand and Kelantan to Kuala Lumpur, where he got his first taste of fashion as a street photographer.
He was drawn to it first, lured by a small flicker, but found himself taken then consumed by it entirely like the blaze of his fire birth sign. But like a true Leo, instead of burning out, the licking flames merely forged a stronger compound from his initial elements, one which leaves smoke trailing in every step he leaves behind.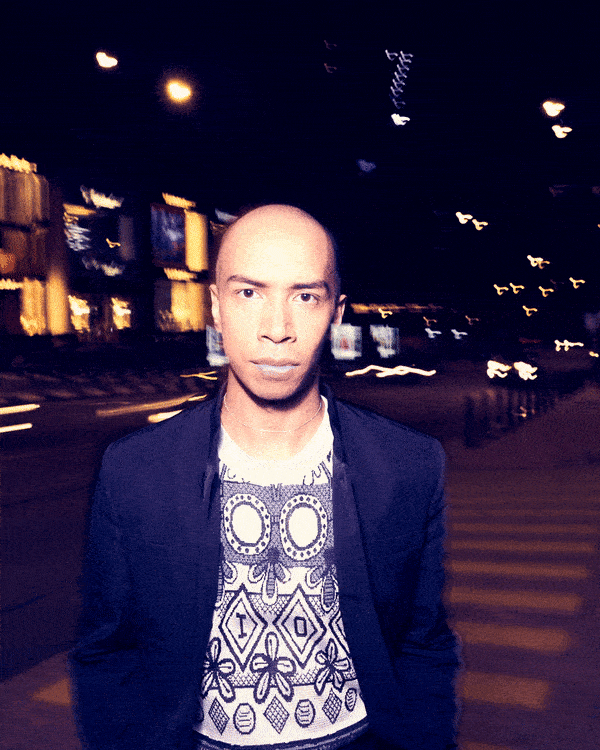 The Creator of His Own Craft
Visuals and imageries have always struck a chord with TTFGA, real name Ridduan Ismail, although he's quick to insist you call him by his moniker. "Nobody knows who Ridduan Ismail is," he says with a nonchalant shrug.
Fresh out of university, the camera beckoned to him, a call he answered first by doing wedding photography. The more dynamic world of street fashion photography soon stirred his appetite for something more effervescent and he jumped into it full speed ahead.
"I can say that I was lucky to get to know some people who mentored and opened up a lot of important channels for me," he's quick to credit his early role models. He names PR extraordinaire Jiman Casablancas, award-winning set designer Raja Malek and local fashion designers Alia Bastamam, Izzati Amira, Joe Chia and more as among the people who were indispensable to him in getting to where he is today.
Their connections, guidance, and influence emboldened TTFGA to start looking at something he can create, as opposed to merely capture. That was when he fell in love with fashion editorial and campaign photography.
"I get this from people, from my fashion industry friends. They tell me that I have the eye for it, for details," he muses.
Eye for details or not, his style in celebrating unconventionality stood him out in all the right ways in the over-saturated fashion scene, catching the eyes of clients like local fashion e-commerce platform Zalora, the city's biggest fashion event Kuala Lumpur Fashion Week and Korean electronics giant Samsung. His works stand out with a touch of nonconformity, a spoonful of eccentricity and a generous helping of originality.
It wasn't long before his art outgrew the small pages of commercial magazines and even smaller spectrums of beauty of your everyday modeling agencies.
His remedy? Create something that's his own like he's always done.
The Champion for the Unconventional
A chance shoot would spell the start of a new chapter for TTFGA, and he didn't even know it until the shoot was over.
"I remember the fashion shoot, which I curated involving five male models," he recalls. "But they're not really models – they're just people that I met, scouted and got to know at parties, on the streets of KL. They're real people."
"I worked on the moodboard, the styling, and next day I shot it. After the shoot was over, during the editing process, I was listening to British rapper called Skepta and it was one of his songs Top Boy that gave me the name. The shoot was done, the outcome was nice, everyone looks good. Right after that, it became a series."
The shoot led to a series, the series led to a meeting with his co-founders Usher and Hadri, and from the meeting was birthed Topboi Citizen, a boutique modelling agency that isn't like any that the industry has known. Twenty two of its 24 models are males, for starters, a breakaway from traditional agencies that managed more women. Another key thing with Topboi is its faces.
"The Topboi citizen is about breaking the rules," TTFGA tells. "We're not looking for a good-looking face, pretty features or flawless skin. What you need is the attitude. The je ne sais quoi, something that you can't quite put your finger on, but when you see, you know, this person has something that I need and I like."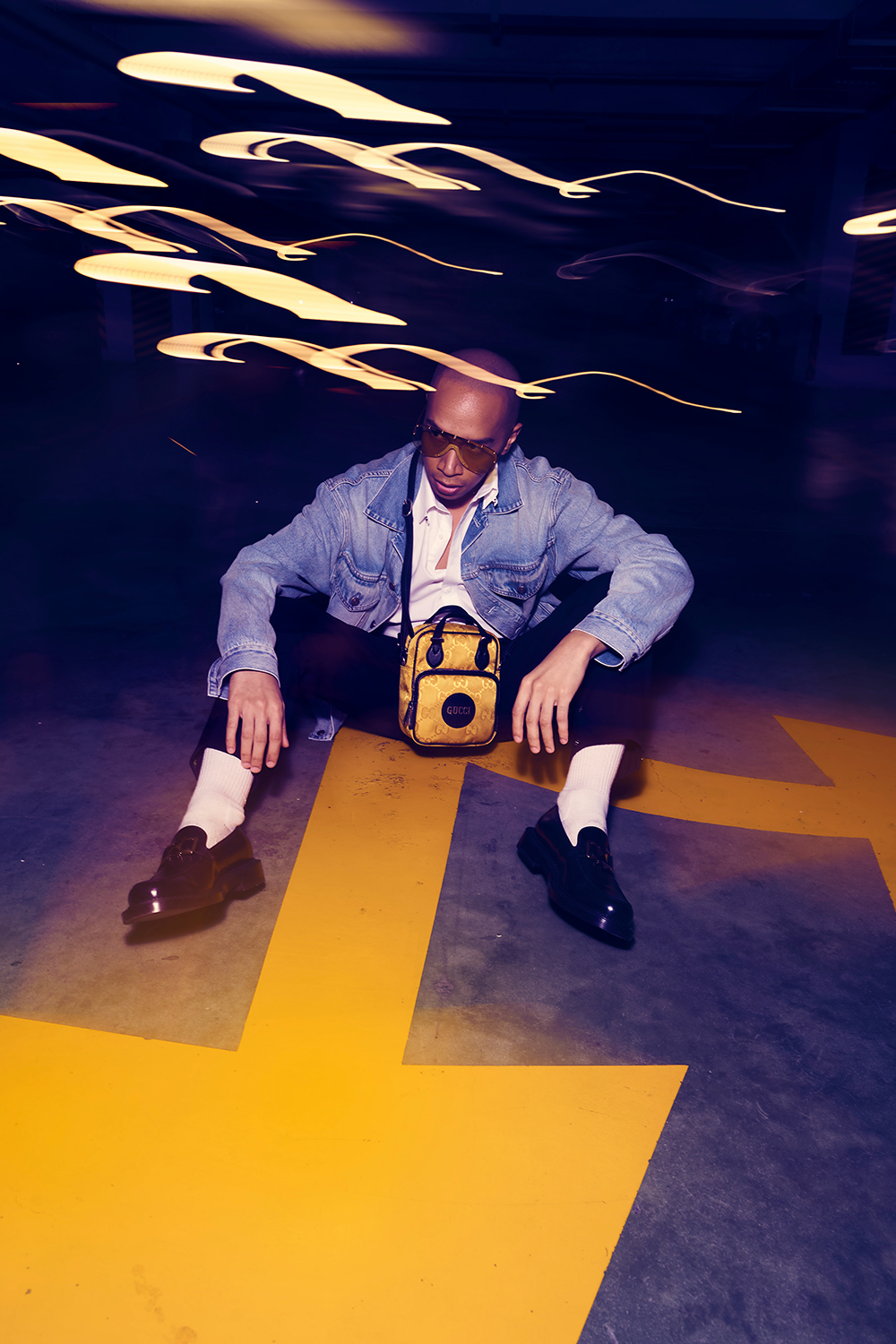 Topboi's models work just as much at home in high fashion with designer wear as well as the back streets of Kuala Lumpur. They come in as many shapes and sizes, so long as they have that X factor that makes you stop and give a double take. Pale skin is celebrated as much as golden tans; hooded eyes as much as your atypical deep set ones. The idea is that there is beauty in diversity and there is most certainly not just one definition for it.
"It's not that I hate good looking models, it's just that I want to see flaws," TTFGA clarifies, "I want to see imperfection. I want to see real character and real people as something to be celebrated. We have enough pretty girls and guys – it's 2020, let's do something different. That's what Topboi is all about."
The Seeker of Truth
Nine years is a long time in fashion, yet that's exactly how long TTFGA has been in the local fashion scene. He's seen trends come and go, and even more faces that surfaced and washed away. One thing he knows has, and will always, stay is originality.
Perhaps that is why his legacy is built upon a platform that celebrates novelty and uniqueness.
It can be seen in the very nature of Topboi's business and why TTFGA started it: "My role is to fight for the unseen and undiscovered faces, the ones who people don't really see because they're so caught up with what mainstream media feeds them. I want to break that mould and show the world what else is out there. I want to grow old and look back at my younger days, feeling proud that I did this for the industry and the youth. It's the only right thing to do."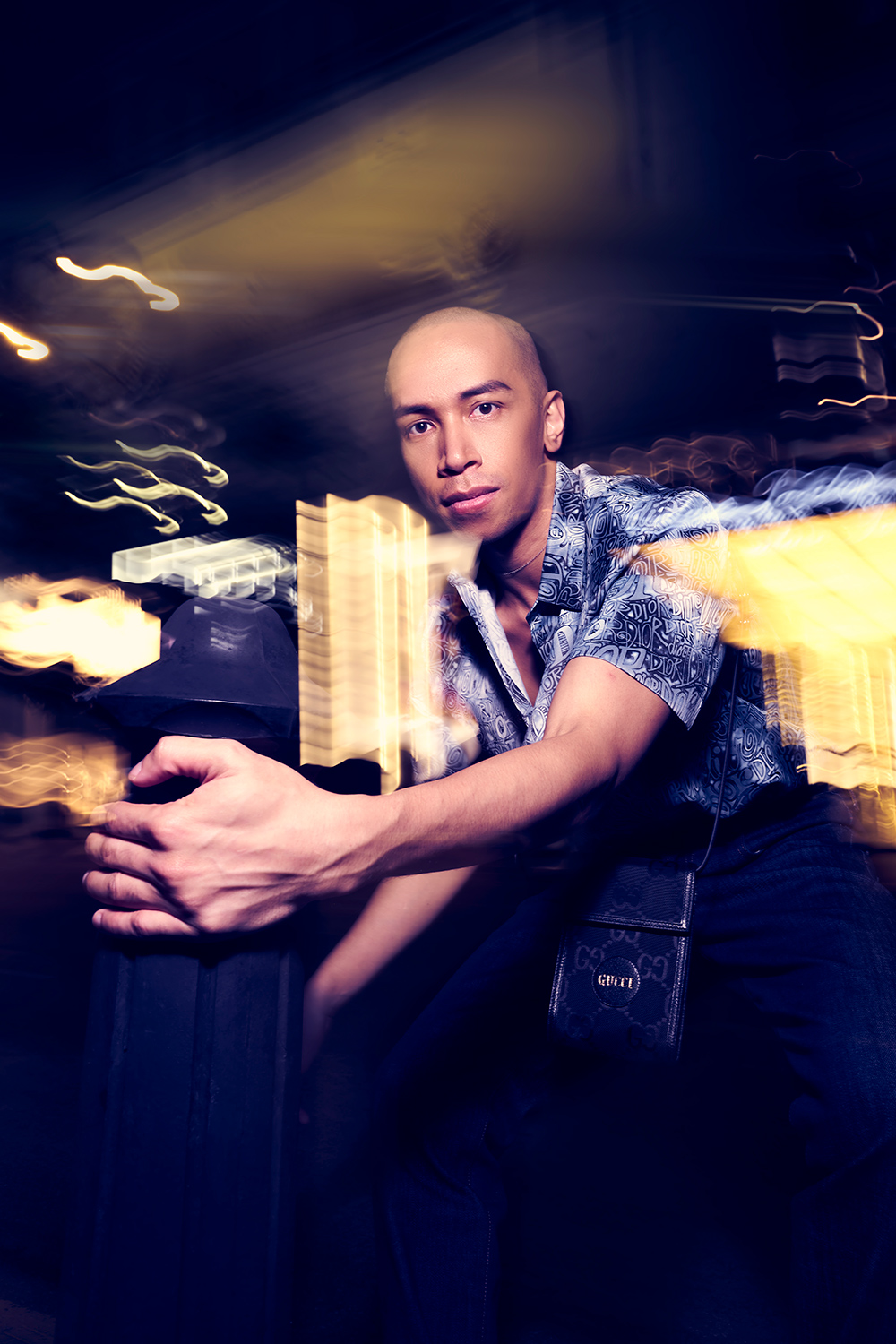 He takes the same route with his personal growth. He'd much rather be himself and stand out, than fade away with the crowd.
"I like to work different from the rest. Sometimes the outcome may be nice, sometimes may be not, but you get to feel that satisfaction of something being entirely original and your own," he shares. "If something doesn't work, then we try harder. That's important for me.
Growing – in his own style and time, of course – is his only way forward.
"Doing things my way has helped me last nine years," he reveals. "If I had followed the wave, I would have drowned out. You need to have a voice that's your own to stand out, especially in an industry that can get  as toxic as fashion."
He unashamedly admits that sometimes he's too honest for his own good, but he harbours no regrets in that arena.
"Not many people like me because I'm honest and outspoken," he opens up. "Sometimes my friends will tell me that I shouldn't have said certain things, but to me, I feel like why would I want to tell you something other than the truth?"
It's hard to argue with a point as blatant and straightforward as that. Take it from your happy photographer: "Always do you."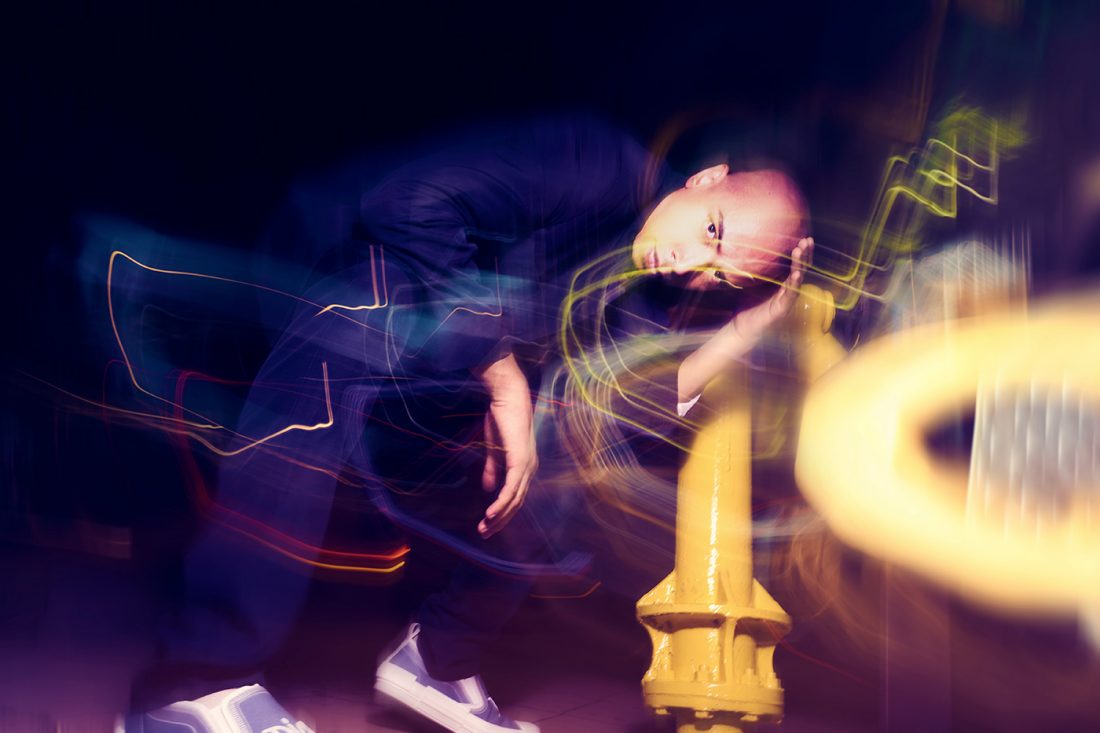 Photography: Edmund Lee of Vinca Photography
Videography: Felix Khu
Art direction and styling: Anson Siau
Hair and grooming: Jacquelyn Tan