It's not easy being the Golden Bad Boy.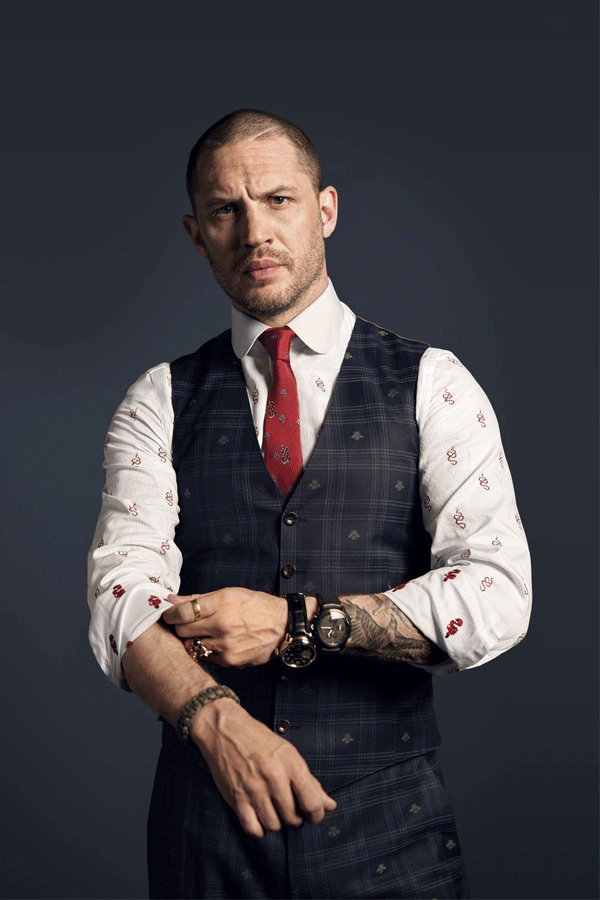 While there's a certain fascination to the actor rocking the villain typecast, it's also a stifling place to be boxed into. For British actor Tom Hardy, overcoming this was no small feat. In fact, it is one that defined the path of his career for 17 years, leading to his role as Marvel anti-hero, Venom.
Born to artistic parents – dad was a writer and mum, a painter – 41-year-old Hardy gained widespread recognition and critical acclaim for his role in Inception (2012). By then, he had been in the industry for over a decade. Hardy got his big break on Big Breakfast's Find Me a Supermodel, after which he pursued his lifelong dream of professional acting. Soldier, violent prisoner, MMA warrior, breathy Batman nemesis –  just a few roles he has down pat.
This year, Hardy was awarded the Commander of the Order of the British Empire (CBE) for his service in drama. That's one step closer to knighthood, dare we say.
"It's funny in that because it is acting, and playing pretend, but I didn't see myself being synonymous with these tough-guy roles. That's not really me. I love acting. I'm just surprised to be working, mate. Whatever gets me through the door," he said on the release of 2015's crime drama Legend, where he plays twin brothers.
Here's how Hardy's gritty chops and focus – both in terms of physicality and performance – earned him the rare badge of Golden Bad Boy.
2001: Black Hawk Down
Earlier in 2011, Hardy had left the prestigious Drama Centre in London to act in Band of Brothers. He acquainted with Ridley Scott over this his second war movie, which of course, turned out to be a massive hit. His role as Twombly was small but significant for an actor finding his footing, teasing a youthful energy that was raw, edgy, and just a little bit cocky.
2002: Star Trek: Nemesis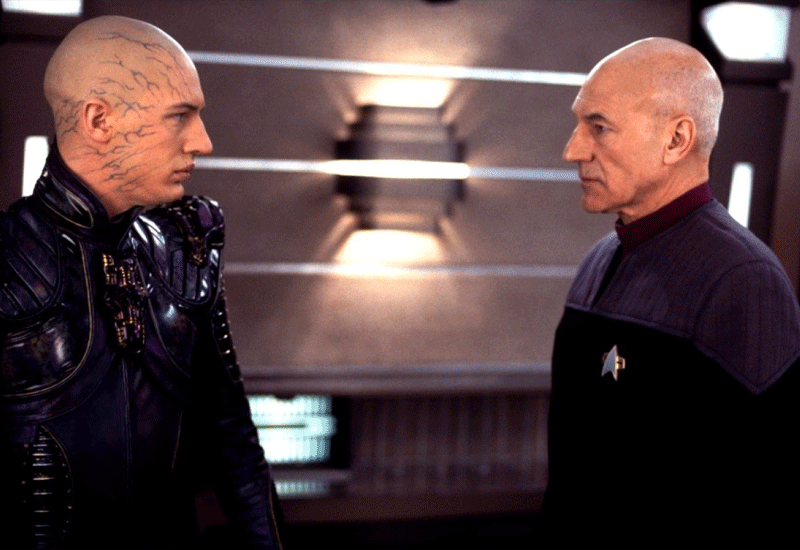 One could say that this was Hardy's first taste of playing villain. We sure hope that early role in an established franchise alongside Patrick Stewart (Hardy plays his clone, Shinzon) was a great learning experience, because this movie tanked hard. Some claim it contributed to the alcohol and drug addiction Hardy fought in his early 20's.
2007 : Stuart: A Life Backwards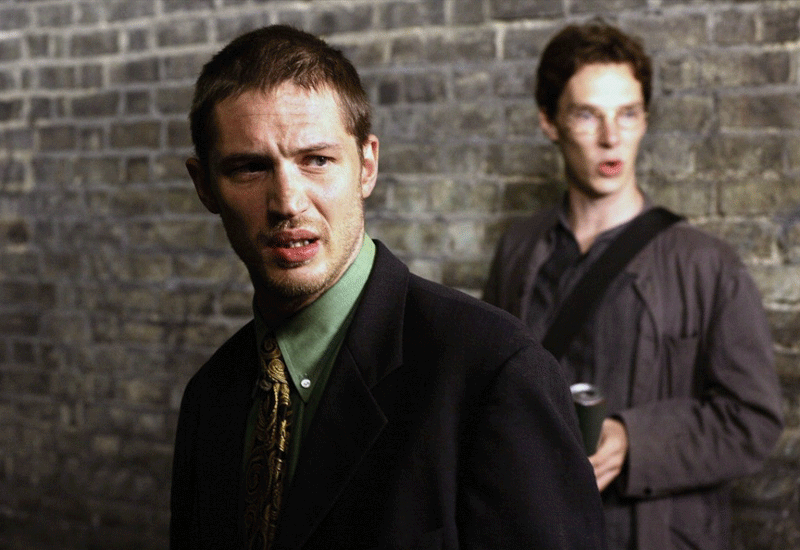 One failed marriage and one successful rehabilitation later, Hardy appeared in the role that would define his metamorphosis. Stuart: A Life Backwards saw him portray a homeless, violent man living with addiction and muscular dystrophy. Hardy dug deep into his own darkness to give a performance that sparked critics' intrigue, earning him a BAFTA nomination for this transformative character.
2008: RocknRolla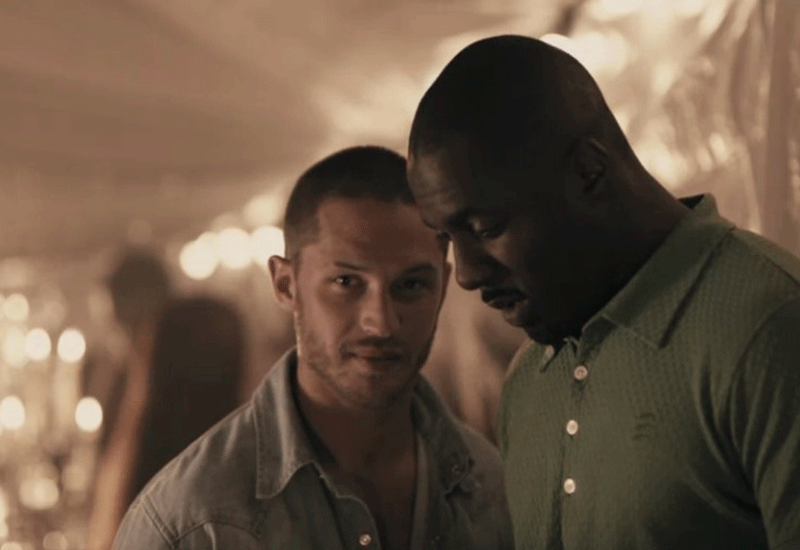 A large part of Tom Hardy's appeal as a working actor is his ability to chameleon into any role without notion of imposter sydrome. After his bender, he approached each part with a deep focus. Hardy became Handsome Bob the lady-killer hoodlum, earning the actor himself a reputation with the ladies.
2008 was huge for Hardy as he also played Britain's most violent prisoner in Bronson, which won him a British Independent Film Award for Best Actor. For this role, he gained almost 20 kg in 5 weeks and regularly visited the original criminal in jail. The real Branson took to Hardy so well that he shaved his own moustache off for the actor to wear in the movie.
2010: Inception
Inception marked Hardy's firm arrival into modern cinema as his smooth-talking, wise-cracking Eames was snapped up as a cult favourite almost immediately. Critical acclaim and Oscar nominations were fine and dandy, but Hardy was after a deeper payoff – one that would unravel over his next few roles. We guess we know what he meant when he said, "You don't step on stage to eat, you go there to be eaten."
2011: Tinker Tailor Soldier Spy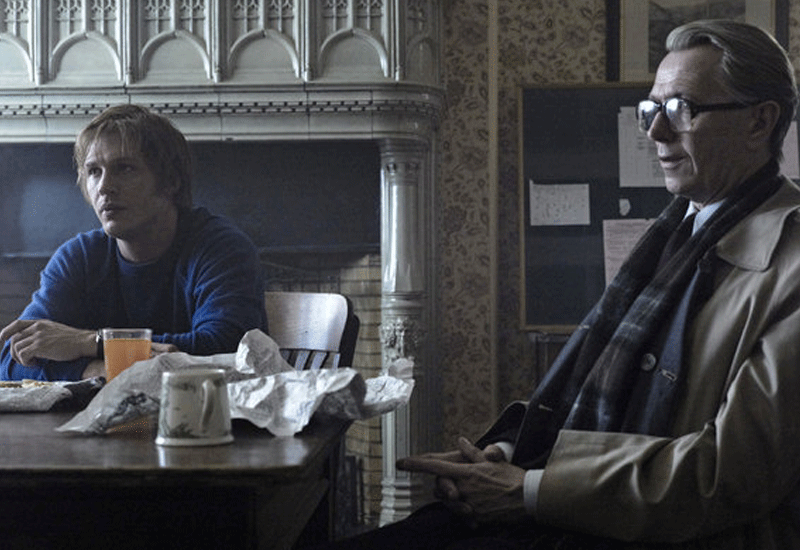 Hardy's admiration for fellow British actor Gary Oldman preceded his own career. He spoke often of his idol, and in 2011, finally got a chance to work with him. Tinker Tailor Soldier Spy was an espionage flick in which Hardy had a small part to play – but it was one that led him to his hero, whom he continued to work with in Child 44 and The Revenant.
2012: This Means War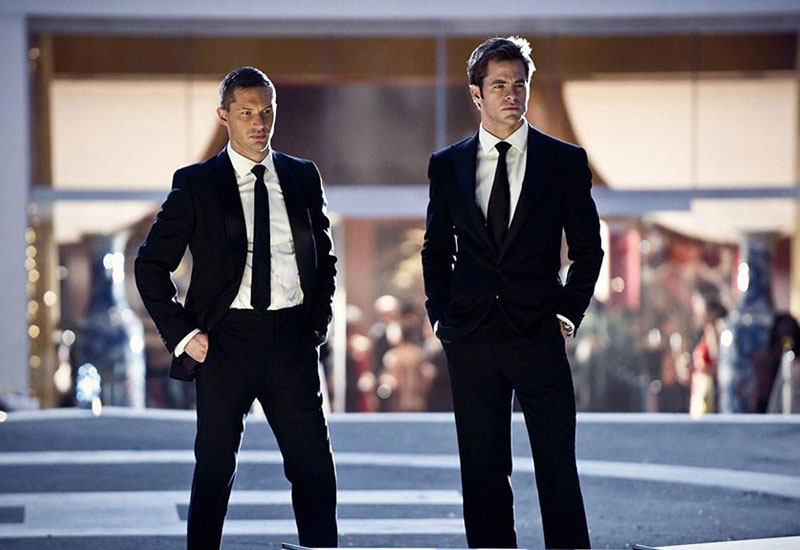 Here's where Hardy swapped his dark, dramatic typecast for an action-packed rom-com, exhibiting that he could have done a movie with Chris Pine and Reese Witherspoon in his sleep. In retrospect, this was probably a hobby project until his next big thing – while also showcasing a useful versatility. This Means War brought out Hardy's cheeky side while cementing his swoon-worthy charm. We're also not complaining because he finally scrubbed clean after Inception.
2012: The Dark Knight Rises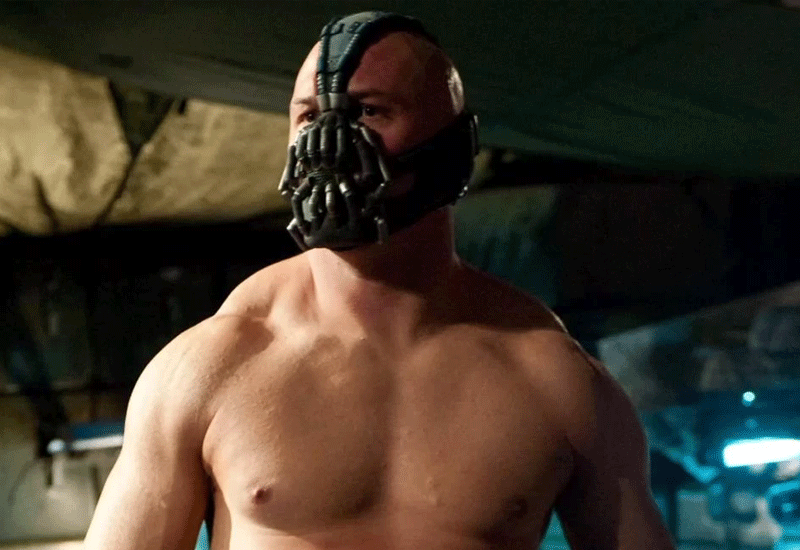 Only to go so far in the opposite direction as he channeled Bane in The Dark Knight Rises, of course. Interestingly, director Christopher Nolan had his eye on Hardy since he saw him in RocknRolla (not hulky, violent Bronson, as the actor originally thought). This particular transformation saw Hardy put on 12 kg of muscle and three-inch heels – though buff, his short stature made him less intimidating next to Batman. We love that Hardy was man enough to overcome it in heels.
Related: Nolan's cinematic journey leading up to Dunkirk
2015: Mad Max: Fury Road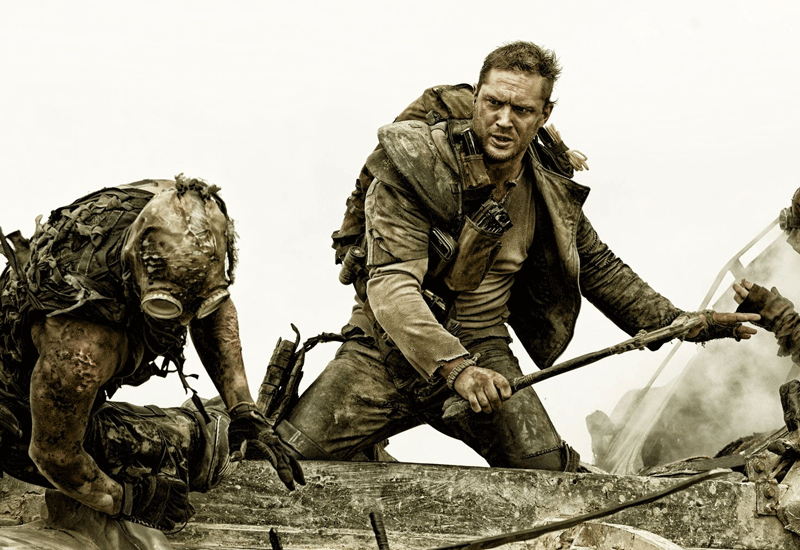 It takes a solid actor to hold his own in the movie that passed the Bechemel test with flying colours. Charlize Theron may have stolen the show with Imperator Furiosa, but our hearts remain with Hardy in sand, Hardy in anger, and Hardy kicking War Boy butt. He exhibited skillful restraint in a performance that serves its purpose while allowing other characters and aspects of the movie to shine.
Hardy is also known as quite the dog lover (cue hand-to-chest 'Aww's). Around this time, it became known that he once had a dog named Max after the 1979 movie. The hand of destiny at play, clearly.
2017: Taboo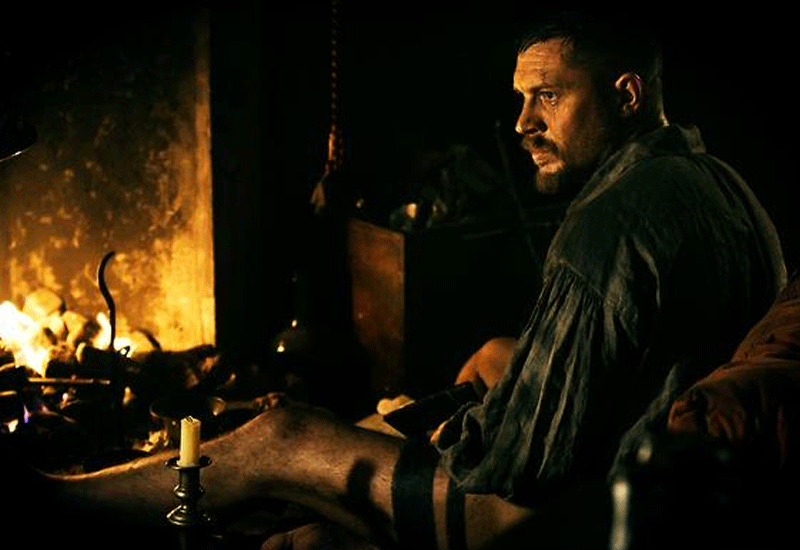 Hardy's passion project comes as no surprise. It is as dark and brash as he gets, reprising that command on physicality that earned him his stripes early in the game. He created, produced, and financed the series, roping his dad in to write the script. With Taboo, Hardy reached an artistic apex of sorts. It may well be a window into the man that is Tom Hardy.
2018: Venom
Given his history and chops, we can't imagine a better man for this job. Venom expresses itself loudly and proudly a la Marvel, with Hardy taking on a role that aims for greater horizons than its comic book character. It's a feat close to two decades in the making – every step of Tom Hardy's journey played a part in getting him here.
With Hugh Jackman vouching for Hardy to take over Wolverine, we dare say that evolution is far from over.