On May 9th, Los Angeles saw Chanel pay homage to an early-'90s rendition of the City of Angels, through the lens of Creative Director, Virginie Viard. The resort 2024 collection was advertised with neon-lights billboards, headline posters, beaches, and aerobic exercises reminiscent of Cindy Crawford's classic DVDs.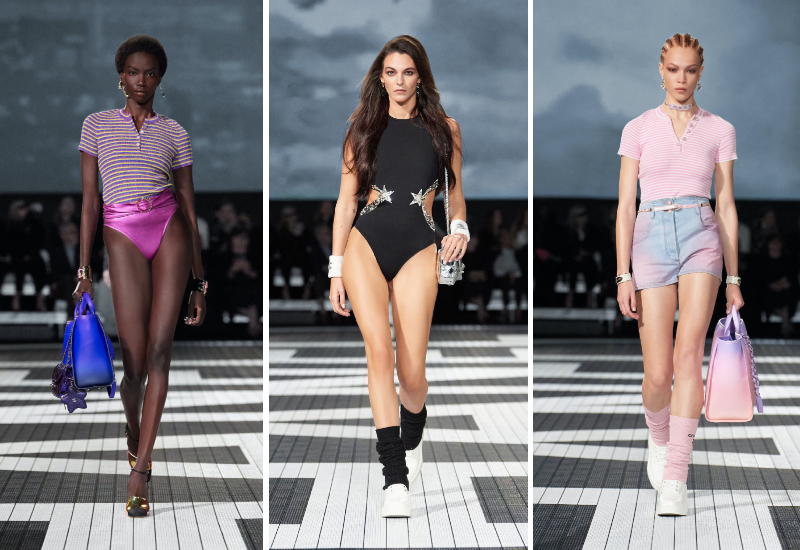 While the resort collection epitomises a typical carefree California attitude—distinctive sparkly shorts, chic pink suits, leotards, tight crop tops, '70s colour palette, sequined sets, and gold chains—the beauty department on the other hand, was nothing feral. Everything was well-balanced and minimal. The makeup was classic, with somewhat camp elements giving homage to the vivacious runway show.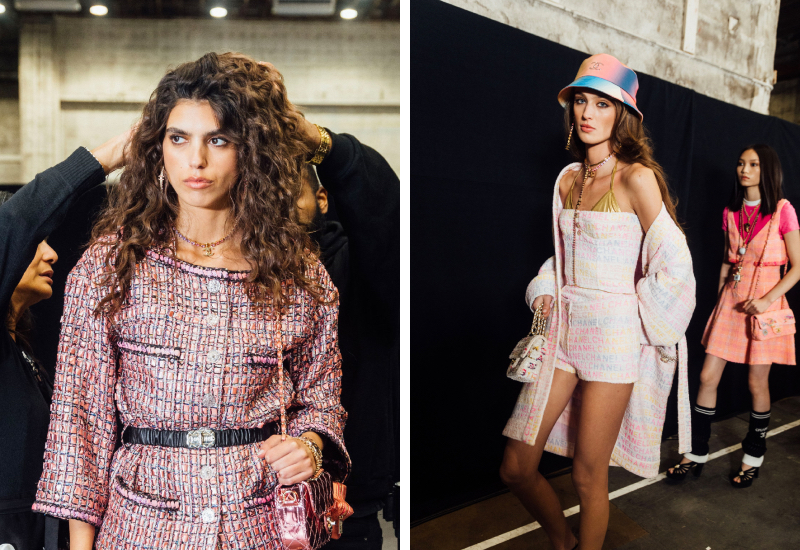 Virginie made it clear that the highlight has to fall on silhouettes and designs. Same goes for the hair, which was balanced between the late-century retro and the contemporary glossy Barbiecore style. Makeup artist, Lisa Butler embraced the it-girl vintage look, with models eyes ringed with smudged liner and a liberal application of peach over their lips and cheeks. Think of Legally Blonde's Elle Woods flush cheek with a hint of glitter shadows.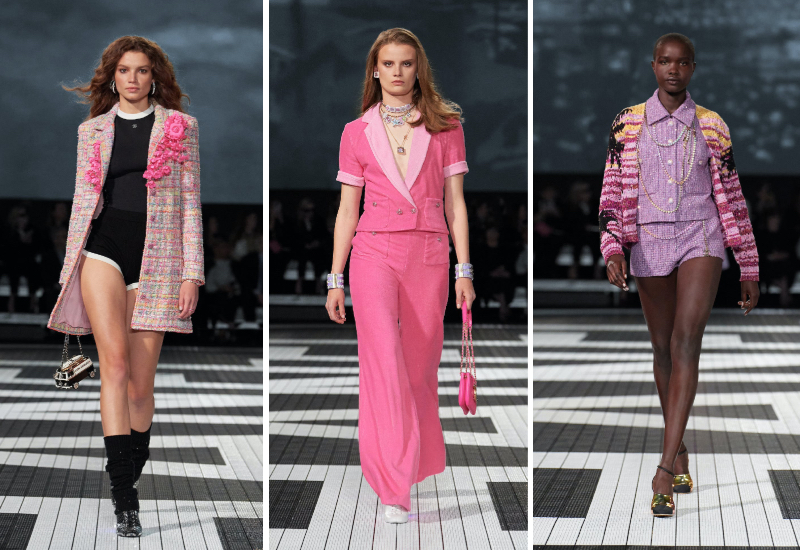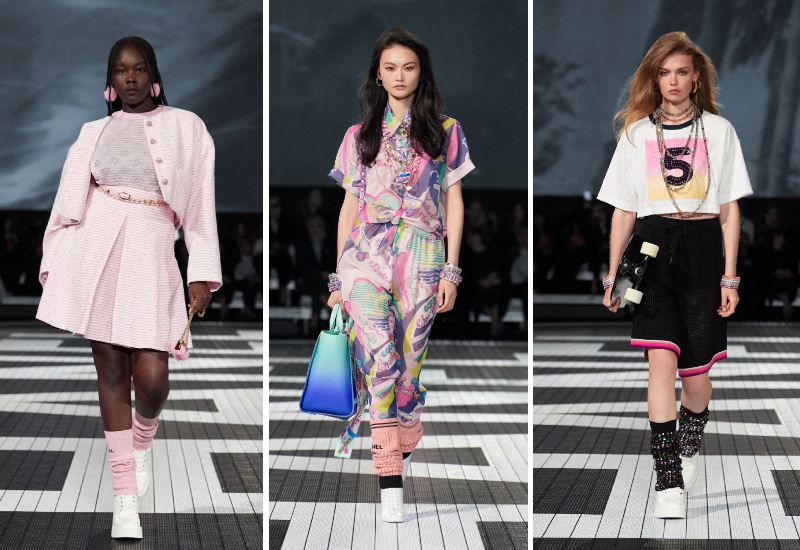 The show, which happened a week after the Met Gala, recalls Karl Lagerfeld's legacy while also looking ahead: "The idea is to offer a breath of fresh air, a voyage, a light-hearted and happy fantasy," as explained by Viard. 
While Chanel's signature tweed coats and skirts were still there, they were tucked amid fresh streetwear mainstays like baggy sweatshirts, crop tops, and cosy co-ord sets. A nod to roller skates 'culture', milkshakes and beach babes provided a highly informal look, suggesting Viard's attempt to attract younger crowds. 
Overall, if any brand could transport us to the actual realm of Hollywood Barbie, it would have to be Chanel. Only Chanel could pull off such a bright, diversified and glamourous pink-girl ensemble.