Depending on your preference for extreme sports on land or water, you can take a pick between Chanel's skateboard or surfboard.
Chanel has long been offering accessories that are eclectic, diverse and every bit luxe and chic. Under the direction of the maverick of a creative director, the late Karl Lagerfeld, the brand has also presented some sporty luxury toys before, from ice skates to motorcycle helmets.
Now, their most recent offerings come in the form of skateboards and surfboards as part of the Chanel Spring/Summer 2019 collection.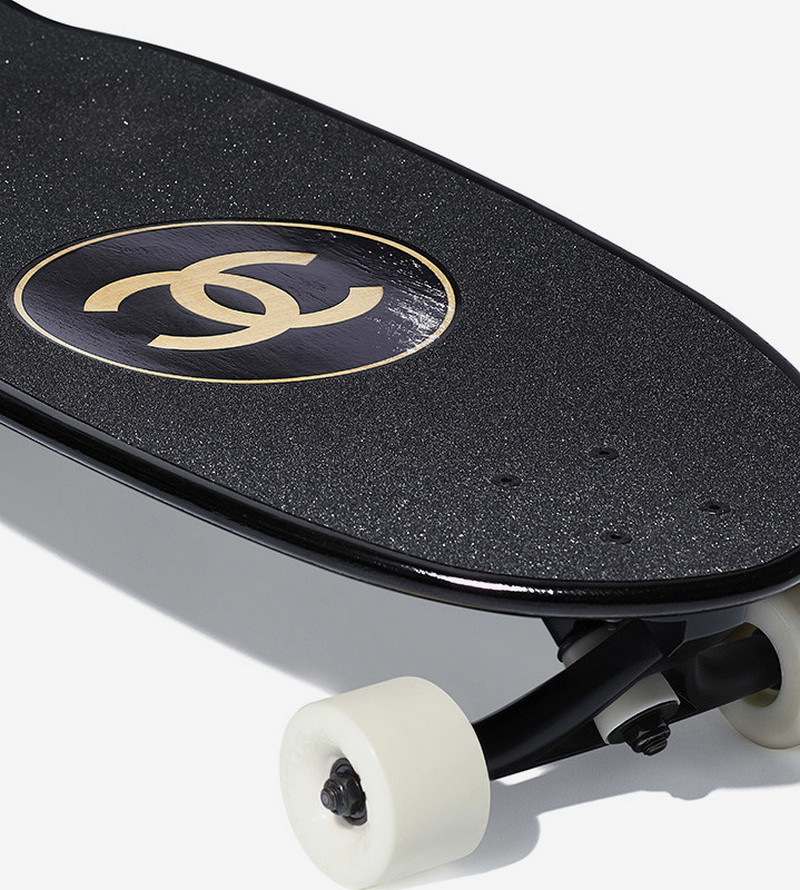 The skateboard is designed from black lacquered wood, with its underside done in black quilted leather and the signature Chanel interlocking logo embossed. The top half is done in sandy, almost glittery black grip tape for a firm foothold, only parting for an inlaid panel bearing the black-and-white emblem of the French house.
Do take heed that this is a shortboard, thus it is more suitable for skateboarding pros who will not risk scratching up this $7,700 board.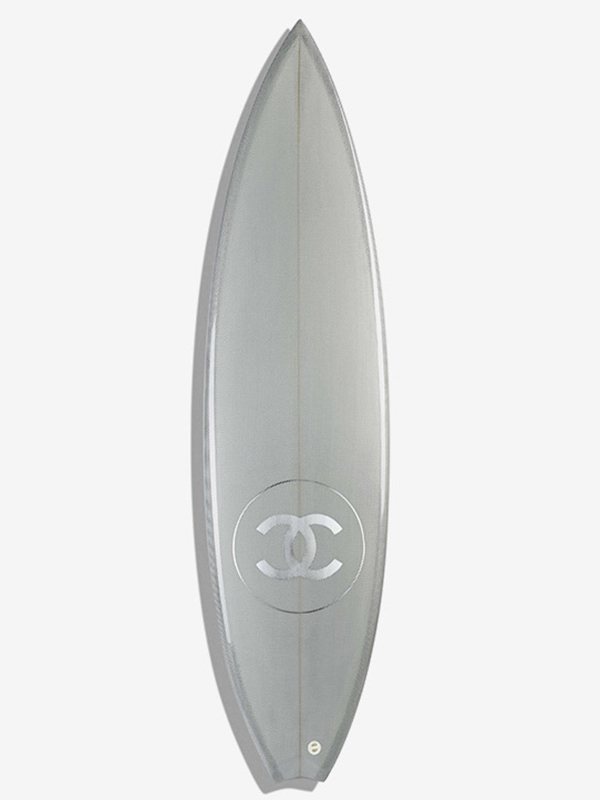 The surfboard is made from aluminium, glass, and polyurethane and comes in a silvery white tone. This is not the first time the French brand is showcasing a surfboard. Before this, Gisele Bundchen sported a black and white surfboard in the Baz Luhrmann-directed Chanel No. 5 campaign.
If you would like to feel like the Brazilian supermodel while you hit the waves, be prepared to splurge a whopping $8,900.
Both, the skateboard and the surfboard are available on the brand's website, and selected stores worldwide.
Images: Chanel