What do Louis Vuitton, Hermés and Nike have in common? Each one has used a sewing machine from Empereur Holdings to create their products. "Different clients would require different sewing machines," says Derrick Yeo, the CEO of Empereur Holdings and the head of the family-run business in Singapore. "Luxury companies require more sophisticated equipment and other industries require simpler components." 
Founded by Yeo's father David and his Indonesian mother Cindy Hendilianadi, the couple was running a bird's nest business in Indonesia before discovering the lucrative business of manufacturing sewing machines for fashion brands. But for Yeo Junior, sewing machines and the fashion industry were foreign territory. "I didn't know anything about sewing machines in the beginning, my dad just asked me to be in charge of the company," Yeo admits.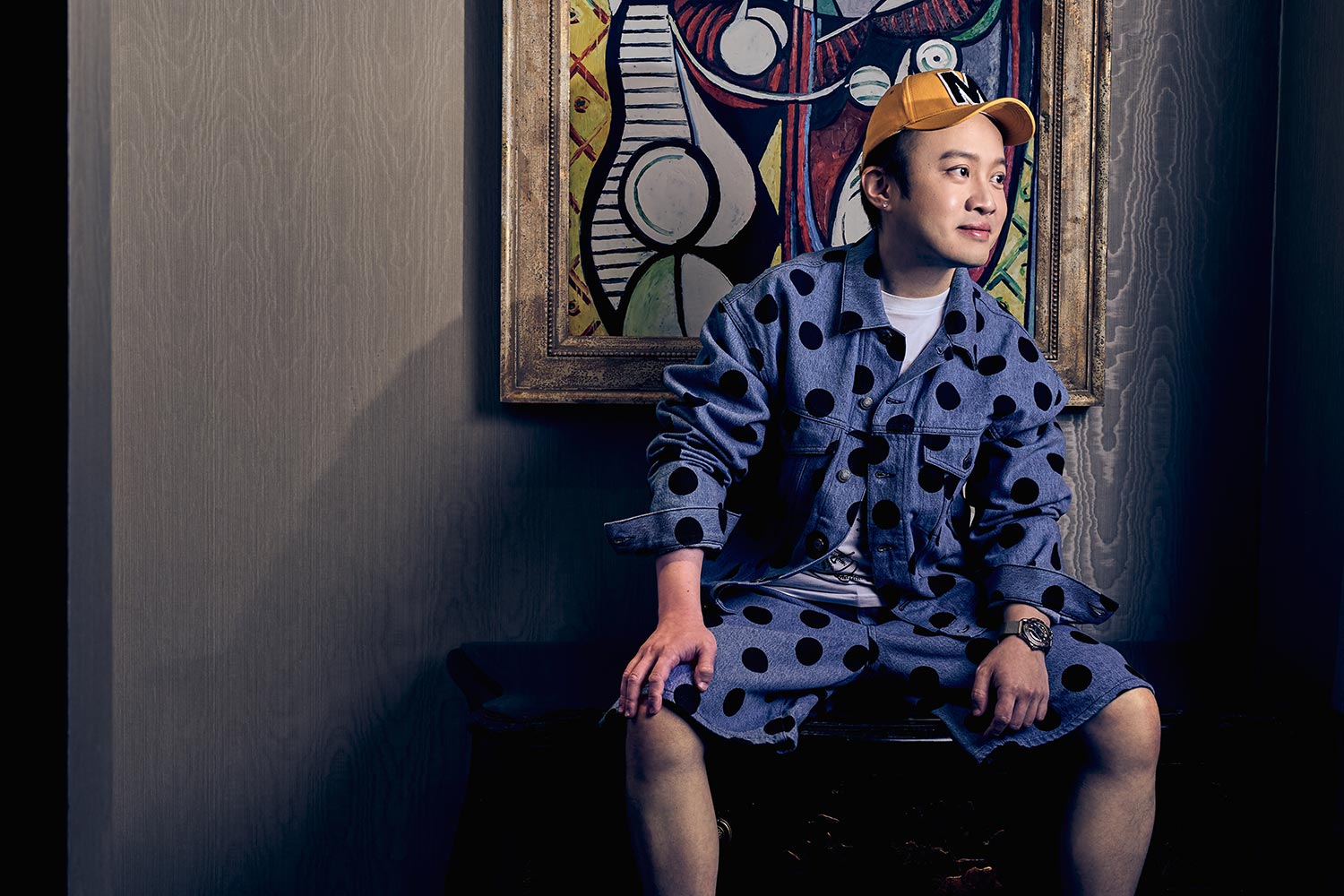 The 37-year-old describes his foray into the family business as a "disaster". However, in hindsight, Yeo believes the hardships he faced in the beginning, proved to be a learning curve. "My dad always told me that the beginning is always the most difficult, whenever you face a challenge or a problem, never hide from it, you have to face it," he says. "They say the customer is always right, so I always take these things as a learning experience," he says. 
With a strong client list of luxury and sportswear brands, it's clear he's earned the trust of his clients. He credits this to good communication between his customers. "There's always someone (the clients) can speak to," he says. "This way the customer knows that we really value them and will place their trust in us." 
Yeo definitely comes across as someone you would place your trust in. When FirstClasse met him at the lobby of Sheraton Towers in Scotts Road, Yeo arrived earlier than our call time, which we took as a hint of his no-nonsense approach to business. But while Yeo comes across as friendly and down-to-earth in real life, he's earned quite a reputation for flaunting a  "high-life" lifestyle through his social media persona: Trumspter.D. 
"The name 'Trumpster' was just a random thing I did for fun."
But before we go any further, let's get one thing out of the way. What's with the Donald Trump fascination? "A lot of people have asked me this question," he laughs. "The name 'Trumpster' was just a random thing I did for fun, I thought it was quite cool since no one else used it," he explains. 
Yeo admits to being a fan of Trump way before he became president and cites the former American head of state's negotiation skills as an inspiration in how he approaches his business. However, Yeo couldn't be farther from exhibiting any of Trump's brashness. The soft-spoken Singaporean speaks in hushed tones that sometimes borders on shyness and at times borders on sounding like Marlon Brando circa The Godfather.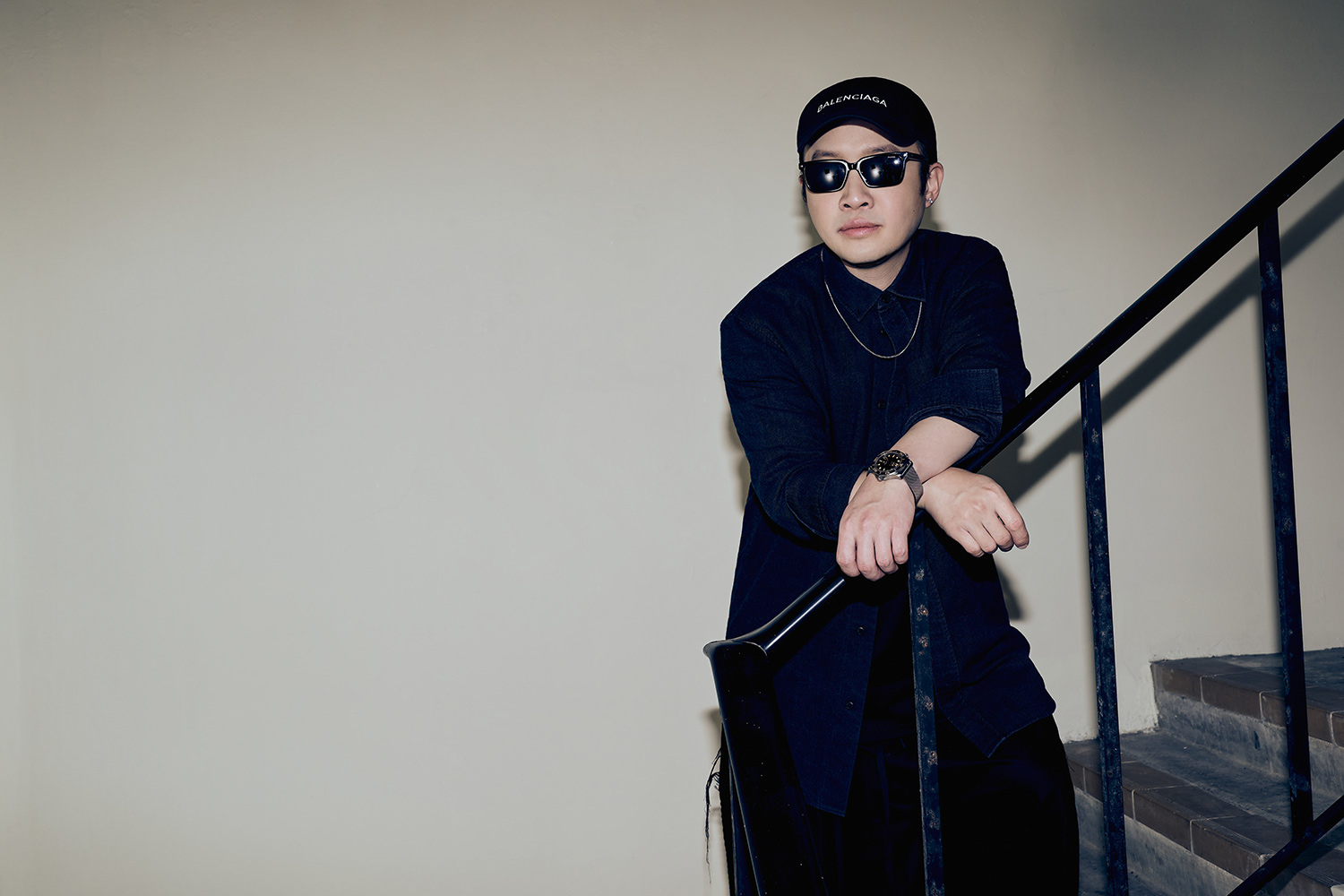 As for his sense of style, Yeo describes it as casual and leans more towards streetwear. "It's too stuffy to wear a suit and tie here with this weather," he says. While he showcases minimalism in his attire, it's easy to pinpoint where his taste for extravagance lies: watches. 
"I have quite a few," he pauses before saying he has about 30 plus in his collection of Panerais, Richard Milles and Rolexes among other brands. But of all the timepieces, there is one watch that holds a special place in his heart, a Rolex Submariner that was given to him by his father as a birthday gift when he was in his mid-20s.
"My dad told me that he bought his first Rolex with his own money and that he wanted to give me a headstart as motivation for myself to work hard. That first watch has become my lucky charm and I'd often wear it during business meetings. I like that it's also quite subtle and not too bling," he says.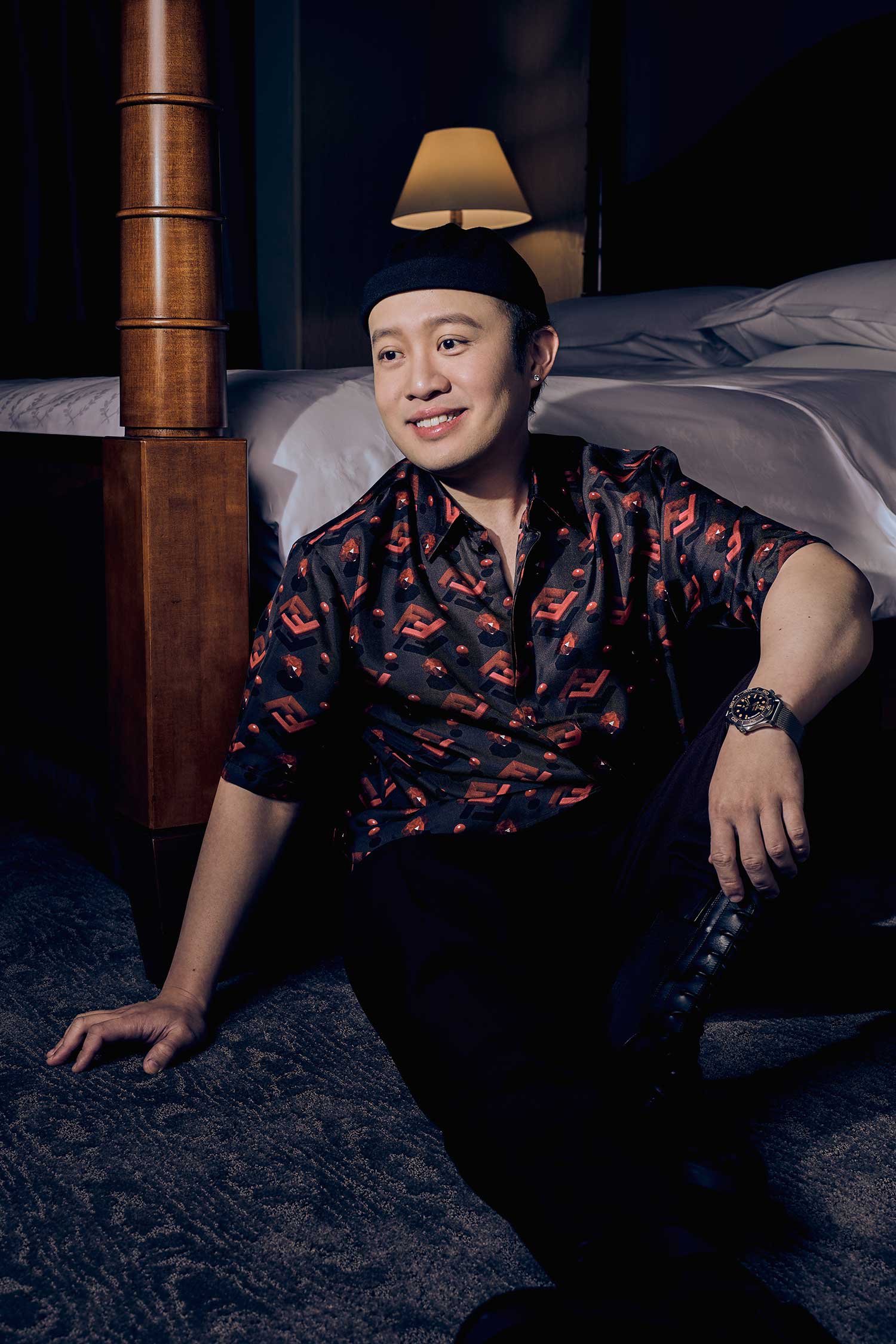 It's no question Yeo has made a good name for himself and the family business but what advice would he give to someone hoping to go into such a niche segment as himself? "Most importantly, it's human-to-human communication to build trust." He adds that it's important to not set sights on profit in the beginning. 
"Focus on how you're going to grow your business, how you are going to interact with people and how you are going to manage your team. Once you master all these, the money will just come in. Once people like you, the more people will work with you."
Feature image: Yeo wears jacket, sweater, shirt and trousers from Brunello Cucinelli. Hat, stylist's own. Shoes and watch, personality's own.
Art Direction: Anson Siau 
Styling: Mughni Che Din 
Photographer: Edmund Lee
Make-up artist/Hairstylist: Janice Liew
Location: Sheraton Towers Singapore