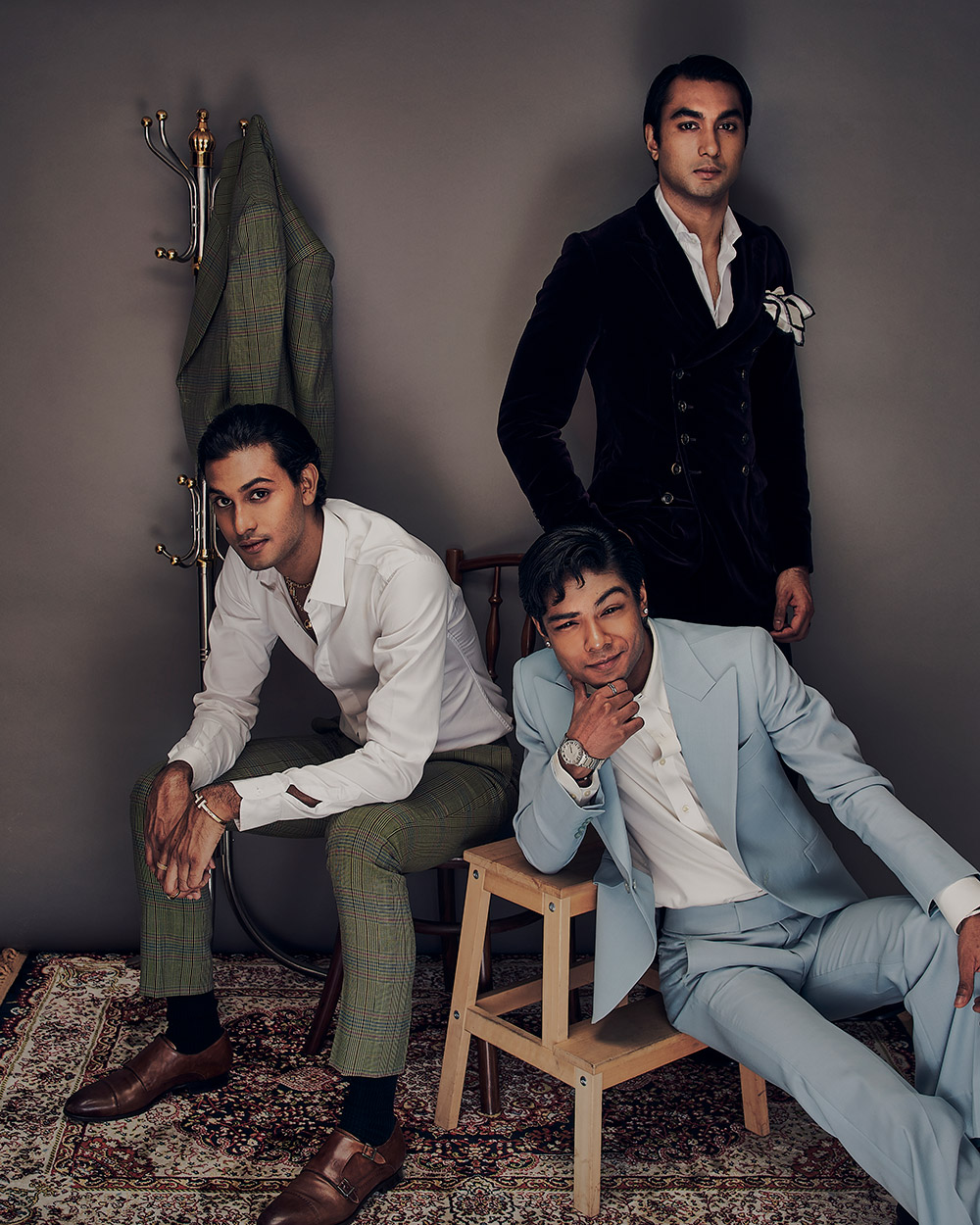 Terimunite Chandran, eldest son of Dato' Sri Bernard Chandran and Datin Sri Mary Lourdes Chandran, remembers vividly the day he learnt that his parents are famous.
"As early as in kindergarten, my teachers would tell me, 'You're Bernard Chandran's son'," he recalls. "I never understood it, but people knew my father."
Trunan, the secondborn, went through the same rite of passage. "In primary school, a lot of teachers would tell me when I do something mischievous that they know my father," he lets on. "That would be make me behave – for a while."
Unlike his two older brothers, Tanestrran, the fourth child, just grew up with it being common knowledge. "For me, it was from the beginning because he was already established before I came around. It hasn't been an overarching thing, it was just there. It's not something overwhelming but I definitely do notice it growing up."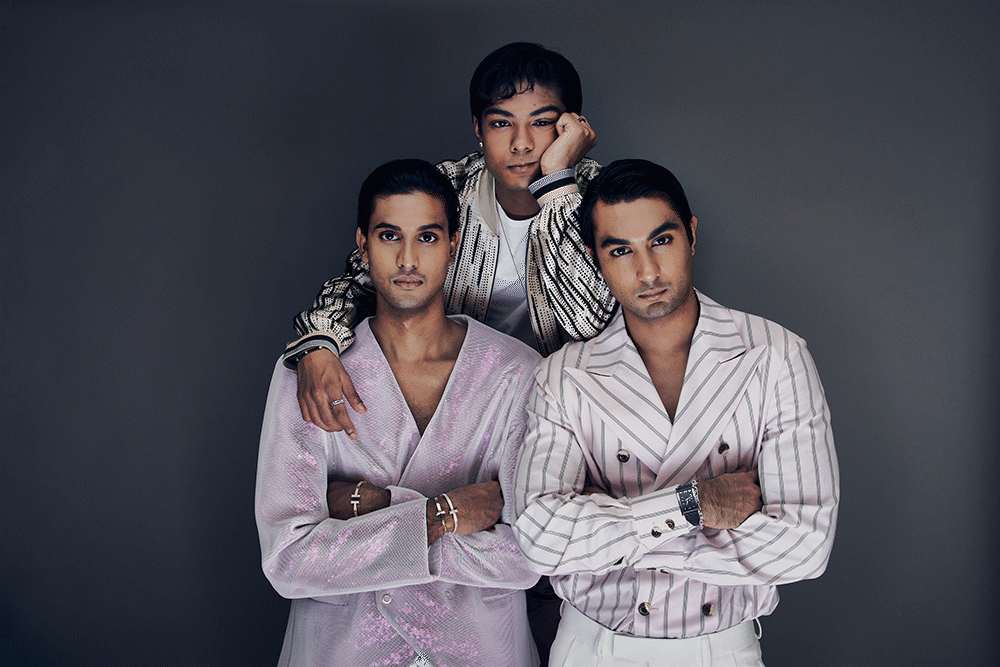 Other little things pieced the full picture together for the brothers – from the fans who would stop them on family outings for photos to the travels to Europe for trunk shows. All these, added to the fact that their father always dressed and did things differently, gave a new perspective to the boys on what "normal" is.
"For us, we wouldn't know what normal really is, but we have the clear distinction that they are the celebrities," Trunan reflects. "We always look up to them on what we can achieve."
Terimunite is quick to agree: "When we get invited to things, we want to get there on our own merit."
"We're not just enjoying it – I see it as a motivation for something that I can strive to earn myself," Tanestrran adds. "They always encourage us to find our own lane and achieve something in the field that we choose. They always encourage us to be our own person."
Style, beauty and glamour may make up a big part of their childhoods, but all grown up now, Terimunite, Trunan and Tanestrran – three out of four of Dato' Sri Bernard Chandran's sons – are coming out to charter their own paths in a world increasingly dictated by tech, creativity and innovation, inspired by their parents, but driven by their own passions.
Drawing creativity from structure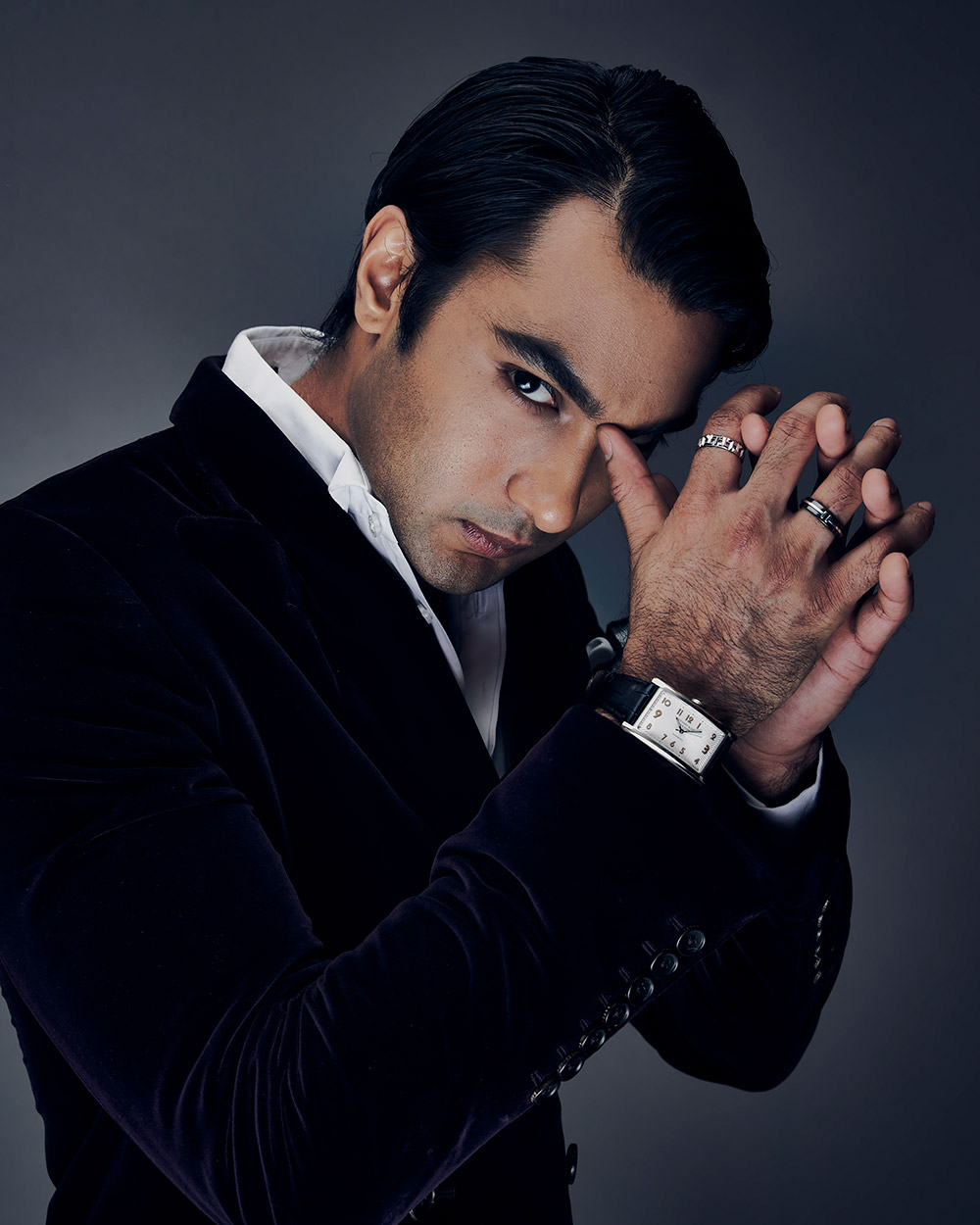 Coming from parents who personify the arts of fashion design and modelling, 26-year-old Terimunite – or Teri as he goes by – thought he wanted to make the arts his career too. His love for music brought him to music school but upon graduation, he realised he loved it as more a hobby, when his creativity was not put under pressure to create for the sake of creating.
A quick pivot brought him back to business school and today, he's a proud consultant with a global consulting firm. The trade-in of music sheets for Excel sheets does not, however, mean a trade-in of creativity for corporate. Quite the contrary.
"I'm the first in my family to get a corporate job," Teri notes, "but I found consulting very creative. It's problem-solving, which I really liked. I wouldn't say my job is mundane – it's a very taxing high-stress job but it's also got a lot of structure. I like structure and I feel it's another component that my family needs. We have the artistic ones, but we also need structure."
It was his mother who opened his eyes to the many ways the arts can be applied to make the world a better place. In his case, his vehicle just happens to come in a corporate uniform.
"Going to business school gave me a well-rounded way of thinking," he elaborates. "My mum said that's the best way to live in the world – you understand people around you and why they do certain things. You become a better person for others. There's less conflict because you understand why the guy next to you thinks the way he does even if it contradicts your way of thinking. You'll never go wrong because you'll know how to navigate that."
With his hands currently full with implementing robotics process applications across businesses around the world, his interest lies with artificial intelligence and more sophisticated machine learning to solve and facilitate life's many problems.
"I think that's the future," he shares. "Even when we were in lockdown, my brother and I sat with my dad and helped him come up with ideas for his online platform because that's the way forward. It's no longer brick and mortar, people want convenience. We're becoming the better world that we're hoping for."
Marrying risk and practicality
Tech and its infinite possibilities excite 24-year-old Trunan just as much, even if he's forced to take a break from the working field due to bad timing because of the pandemic. An internship with Zalora gave him his first taste and he's yearning for more.
"I was in brand acquisition," Trunan regales. "I was there when Zalora shifted from a fashion company to being an essential company in the Covid period. It was nice to be in the back end of that."
The daredevil in him yearns to be back in the game, but this time, with the stakes slightly raised. "Now, I think I know I want to do my own business," he lets on.
He's got the people and PR skills down, things which have always come naturally to him. But he is well aware of a few key things he still hasn't quite polished like organizational skills and knowledge that he can stand to benefit to learn from a bit more time in the corporate industry.
In him, one can see both his parents' strongest suits at play in the form of his father's risk-taking and his mother's practicality.
"I like to take a gamble and experiment," he admits with a twinkle in his eye. "It definitely leads down more interesting roads for me, as I enjoy the thrill, doing something that you're not sure what the end result will be. At the same time, my mother's logic tells me that risks should be calculated, so I think I have a good balance from the both of them."
It's a mix that gives him courage during an unpredictable a time as this pandemic stricken year.
"With Covid, we are afraid of what the future might hold, but we've all discussed it and this might be a great opportunity for us to come up with something new," he opines. "We can always find something that's more sustainable for the future so we're looking into that."
Living in the waiting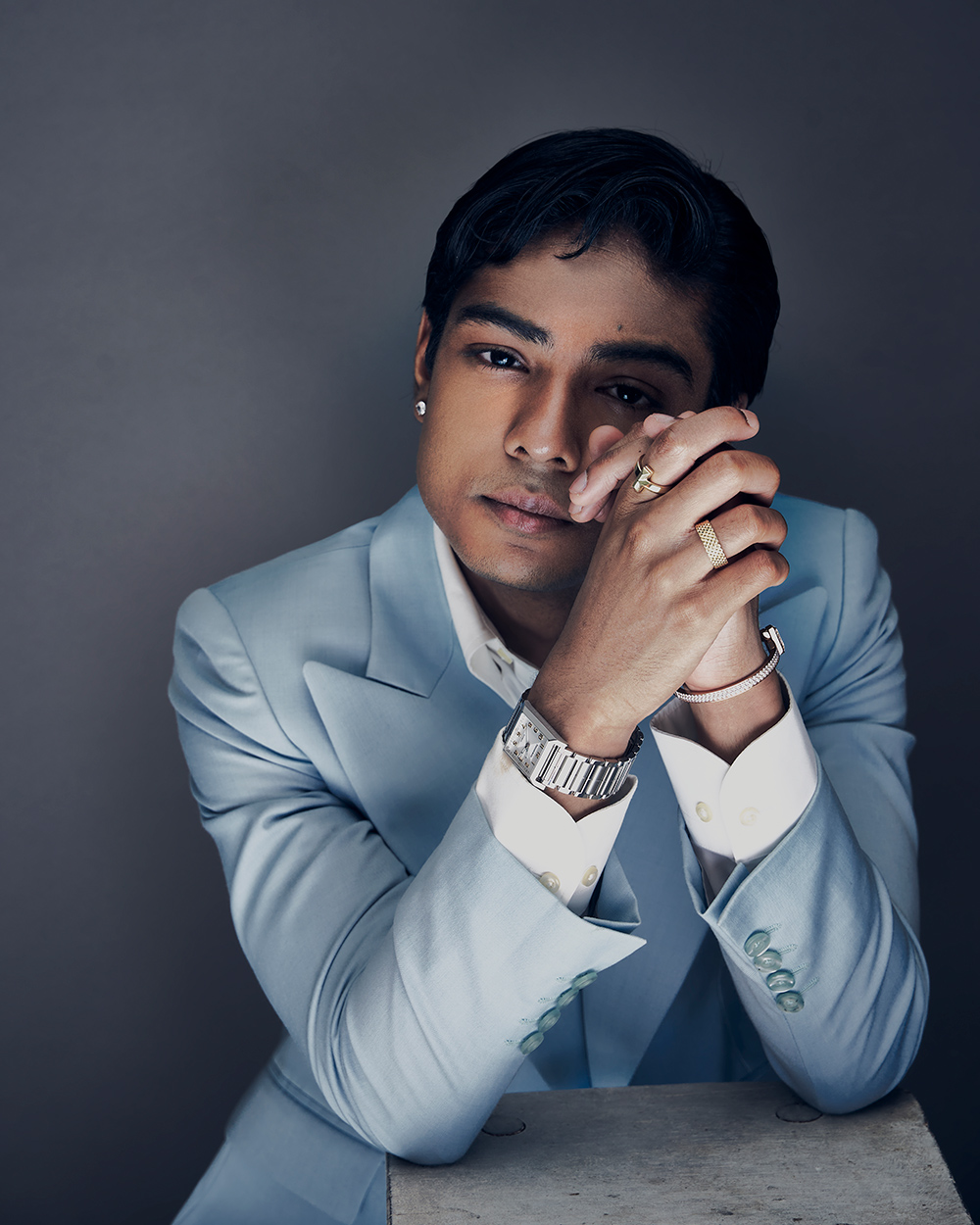 Quiet and unassuming, Tanestrran smiles a shy demeanour that disguises a fierce artistic streak despite being only 19.
The second year college student in The New School New York doesn't just read, he speed reads to increase productivity; he doesn't just watch the films from his favourite directors like Martin Scorsese and Christopher Nolan, he analyses their script and applies what he learns to his own writing. He meditates, he works out, and in between, he shares a treasure trove of silly inside jokes with his brothers.
"My interests have evolved over the years," he observes. "I try to explore different things – I went into fashion before, then film, and now I'm looking into the writing aspect. I'm going to take things step by step. I don't have anything solid right now. I'm still studying and learning and just trying to find my ground. Right now, I'm just developing into becoming a more productive person."
At a time when everyone is on a wait-and-see stance with the situation with the world, Tanestrran believes there is a life to be lived in the waiting.
"I'm just using this down time from the MCO to develop new interests and skills," he shares.
His parents have taught him that there's art in everything – it all boils down to how you look at things.
"I think everyone has their own version of artistic passions – everything is an art," he tells. "Our parents have always showed us through example in what they do. My father worked hard to become a designer in an era when designing was not looked at as a great career path. He pursued his passion nonetheless and he's trying to foster that now with us. He's never forced us to be what he wants us to be. If we show interest in something, he pushes us to pursue it more and go all the way."
For him, he hopes to one day combine his love for stories, movies and writing and bring his craft to Hollywood to tell to share his creations alongside his long-time heroes.
"To be there in this place where I've always seen in movies and heard about from people I look up to would be great," he enthuses.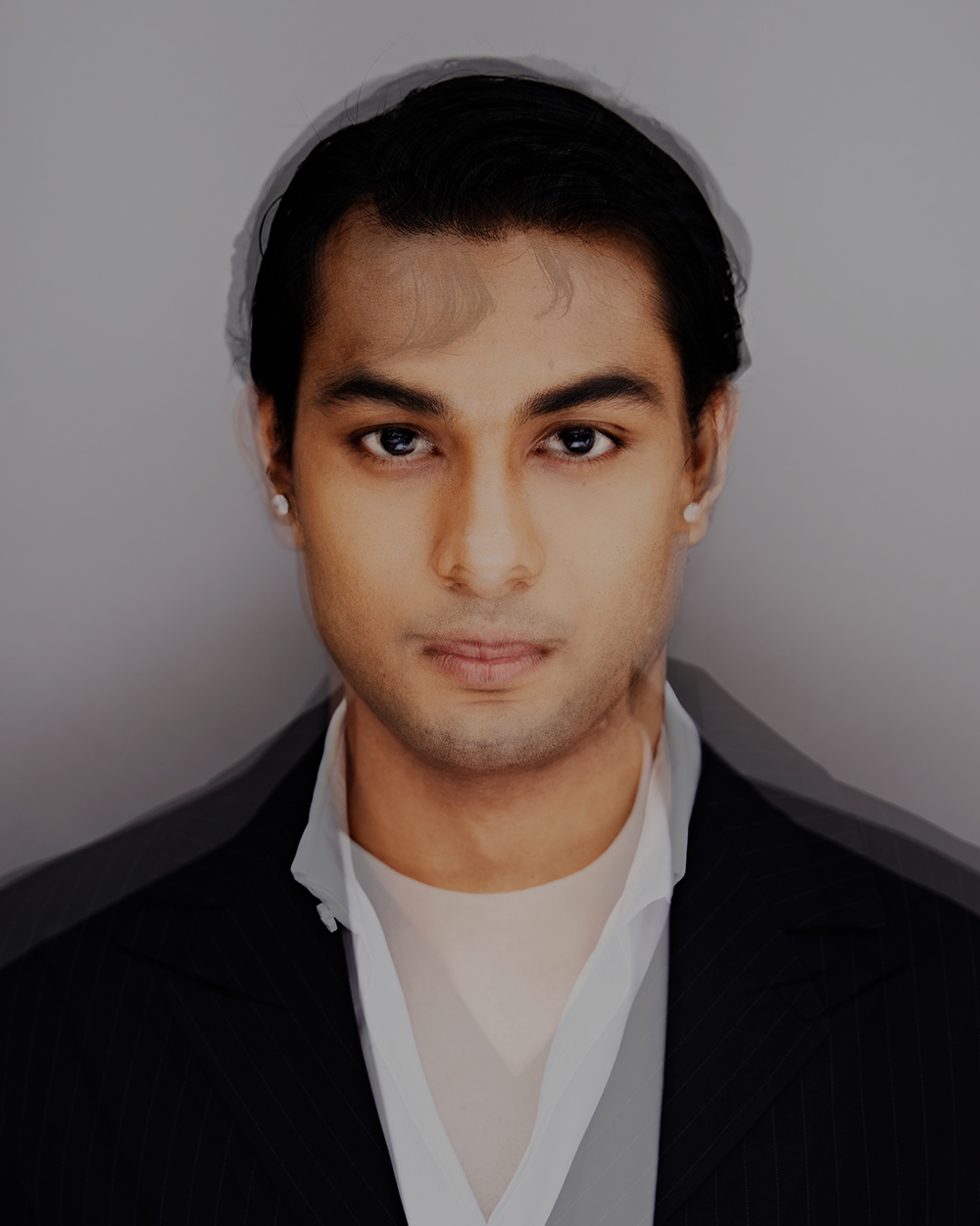 Photography: Edmund Lee of Vinca Photography
Art direction: Anson Siau
Hair and Grooming: Jacquelyn Tan