Jann bottles up the six senses of taste with their latest cocktail offerings.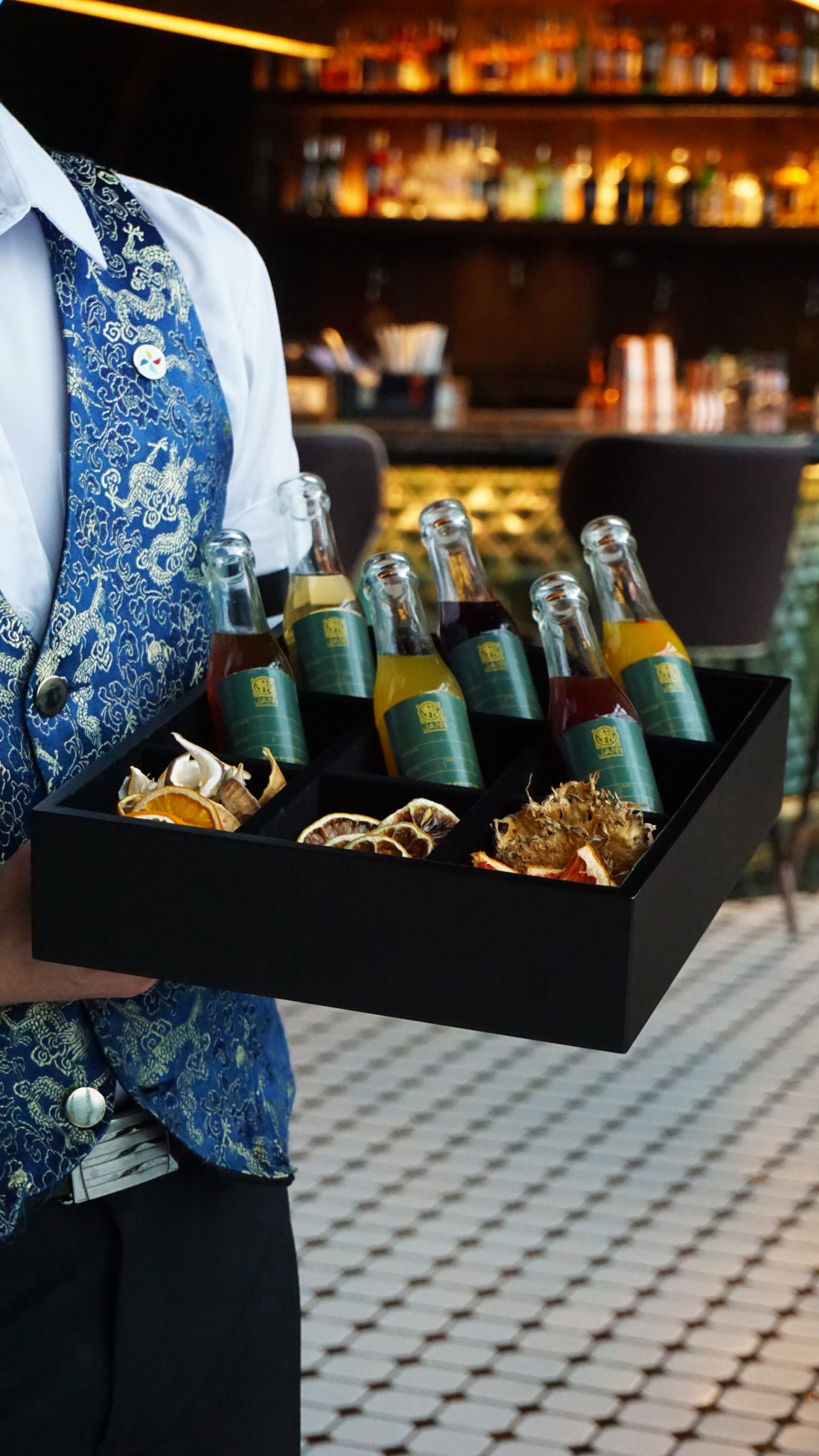 Whenever we dine out, we always harp on about wanting to dig into food that tantalise every part of our tastebuds. It's when a dish is able to showcase this fine combination of flavours that makes the act of eating so exciting – and sipping on a well-made cocktail shouldn't be any different. Jann bar at Four Points by Sheraton KL seeks to pique your palate with its box of treasures: the Six Senses Flight.
The Six Senses Flight features six bottled cocktails, each representing a sense of taste. They are served in a box alongside dried fruit garnish for you to complete your DIY cocktail experience. These boozy offerings are perfect for aperitif with a friend, or if you're fond of unique yet familiar flavours.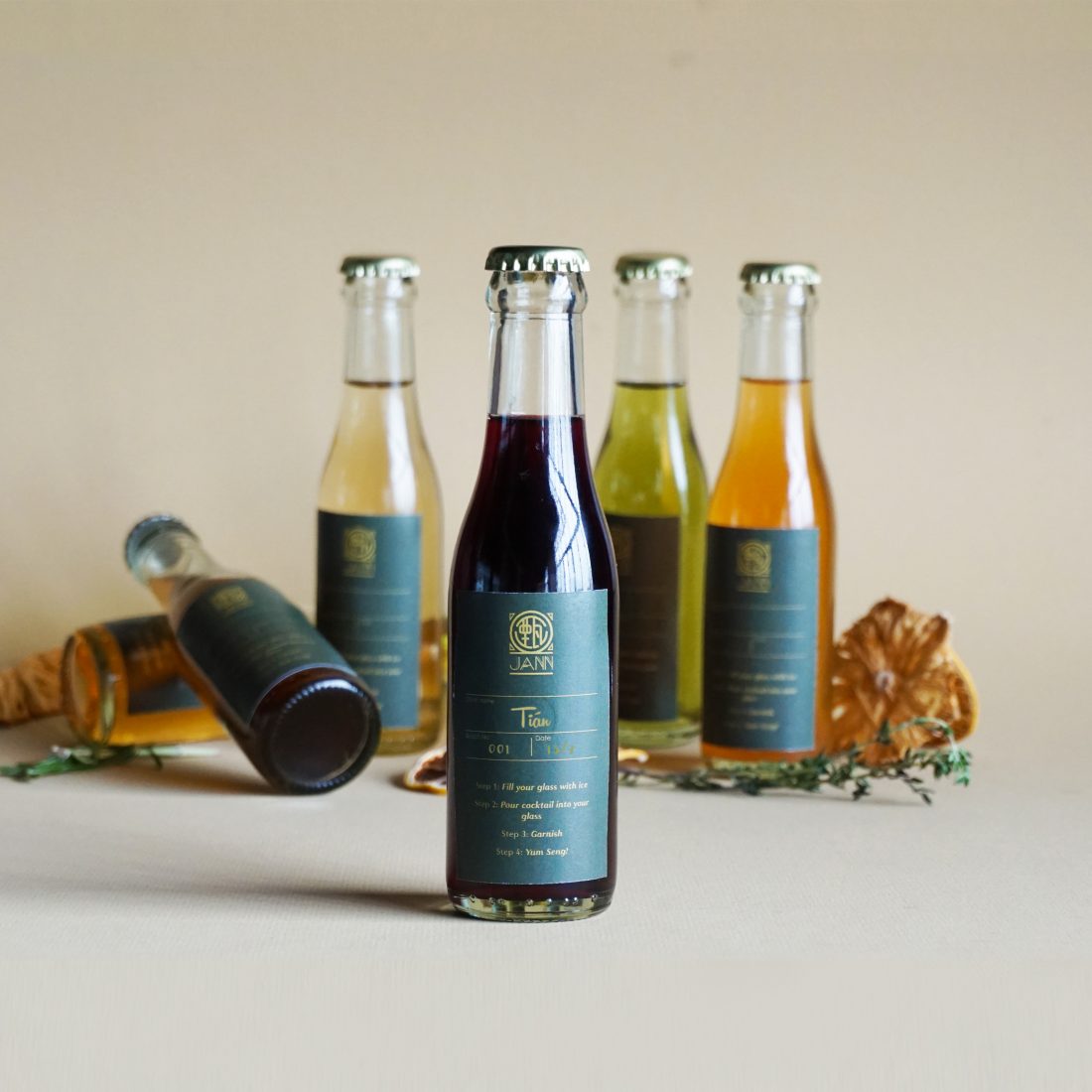 Tián (Sweet): A sangria-like concoction of Absolut Vodka, red wine, rose syrup, and orange juice.
Suān (Sour): Jameson Irish whiskey, pineapple liqueur, pineapple juice, and lime juice create an earthy yet refreshing tropical cocktail.
Kǔ (Bitter): A bittersweet blend of Absolut Vodka, Jameson Irish whiskey, and coffee, with a touch of creamy pandan at the end.
Là (Spicy): Olmeca Tequila, mango juice, and calamansi make for a perfect summery combination. Chili and ginger fills the mouth with a soothing heat and a spicy kick without being too overpowering.
Xián (Salty): A deeply savoury yet syrupy mix of Chivas Extra, Sweet Vermouth, caramel, and salt.
Xiān (Umami): A clean-tasting cocktail featuring Chivas 12 Years and Umami bitters, with Longan syrup to add a juicy and savoury bite.
"Ready-to-drink, contactless cocktails are the next step in the craft cocktail experience. Just pour over ice, garnish, and enjoy with friends," said Abhimanyu Singh, the General Manager of Four Points by Sheraton Kuala Lumpur.
Intrigued? You can have your cocktail tasting at Jann at Four Points by Sheraton Kuala Lumpur for a more-than-reasonable RM138 nett. For reservations, call 03 2035 7333, or book directly here.
Photos: Jann KL