Only on Mother's and Father's Day: set menus featuring contemporary twists to well-loved Chinese seafood, soups, and meat.
Children, we've got just the meal to keep mum and dad smiling.
Ruyi & Lyn has curated two elaborate menus to celebrate parents on their special days. Featuring eight courses respectively, the two Parents' Day set menus elevates classic ingredients and recipes with a mastery of modern Asian culinary techniques.
These menus are available on the weekends of Mother's Day (May 12 & 13) and Father's Day (June 16 & 17). Expect sea fare galore, tasty bites and nibbles, and well-seasoned meats for a thoroughly enjoyable family meal.
We got an exclusive preview of the must-try dishes, and here they are – sure to satiate Asian parents with the highest of standards.
Pan-seared hotate steak with pomelo & green mango salsa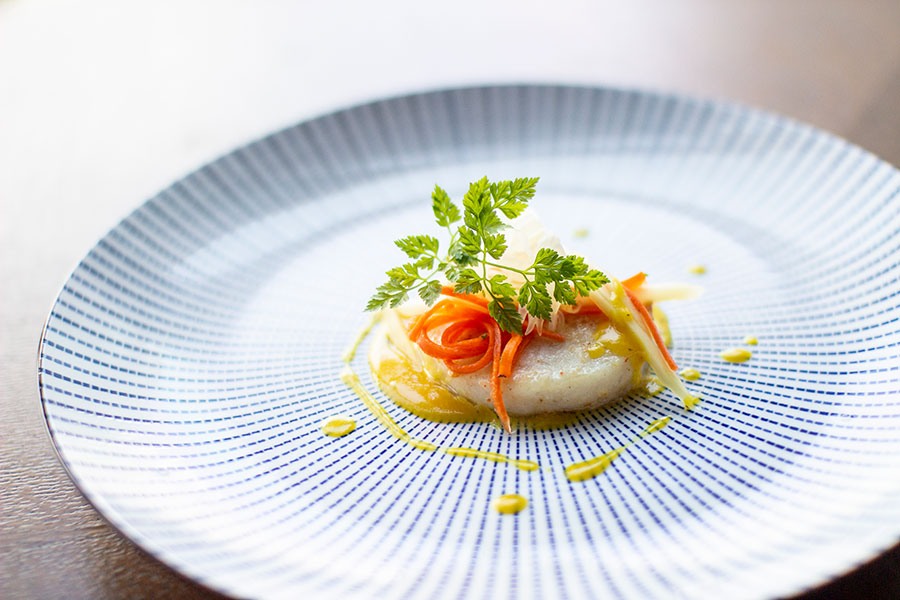 Who can resist a scallop starter this pretty? Green mango salsa lends an undertone of tropical delight to the staple Japanese seafood, brought alive by juicy/ crunchy pomelo and carrot. The scallop itself is the right balance of springy and soft, begging a second, third, fourth taste – before you realise it's all finished. Don't be surprised to find dad checking to see if you've got some to share.
Wok-fried Star Grouper with garlic in Chinese rice wine sauce
Generously decorated by pine nuts, mushroom, and broccoli, Ruyi & Lyn's South Star is a delight from head to tail. The grouper is fried to a crispy exterior; its fleshy, mildly flavoured white meat pleasantly elevated by well-loved garlic and Chinese wine sauce. This preparation reminds us why it's often best to keep things straightforward in an Asian kitchen.
Charcoal grilled lamb rack with cauliflower cream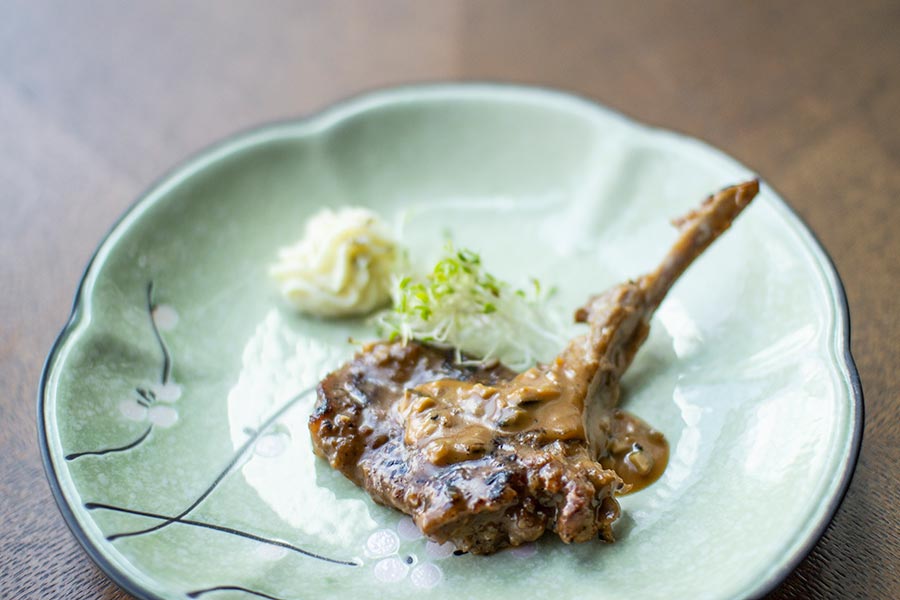 It's not all about seafood, though, as Ruyi & Lyn's signature meat makes a special appearance in the Parents' Day menu. Black pepper and mushroom sauce deliciously glazes the mini lamb rack, which – much to our delight – is chargrilled to perfection. The dish is complete with a dollop of cauliflower cream that complements the lamb winningly. Expect the fam to lose the cutlery and dig in, down to the bone.
Braised Shanghainese rice cake with chicken & snow pickled cabbage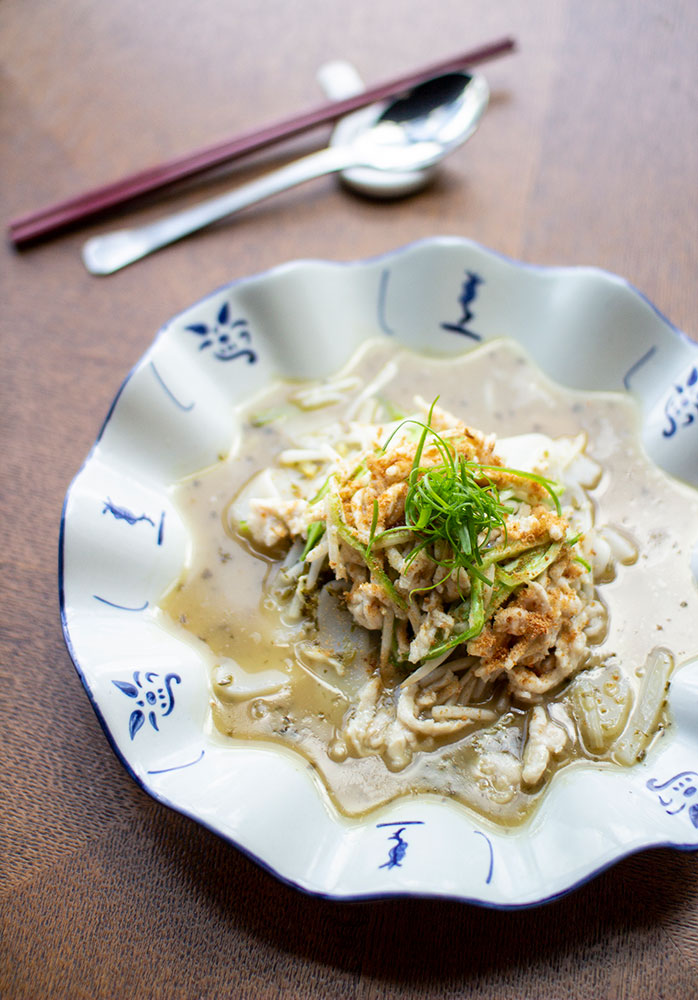 It's not an Asian feast without rice, as mum would say. We're sure she wouldn't mind one bit that this dish trades grains for chewy cakes. Braised with chicken and cabbage, its soupy goodness reminds us of home in all our favourite ways – fittingly, it is also best enjoyed warm.
Chilled pumpkin with vanilla ice-cream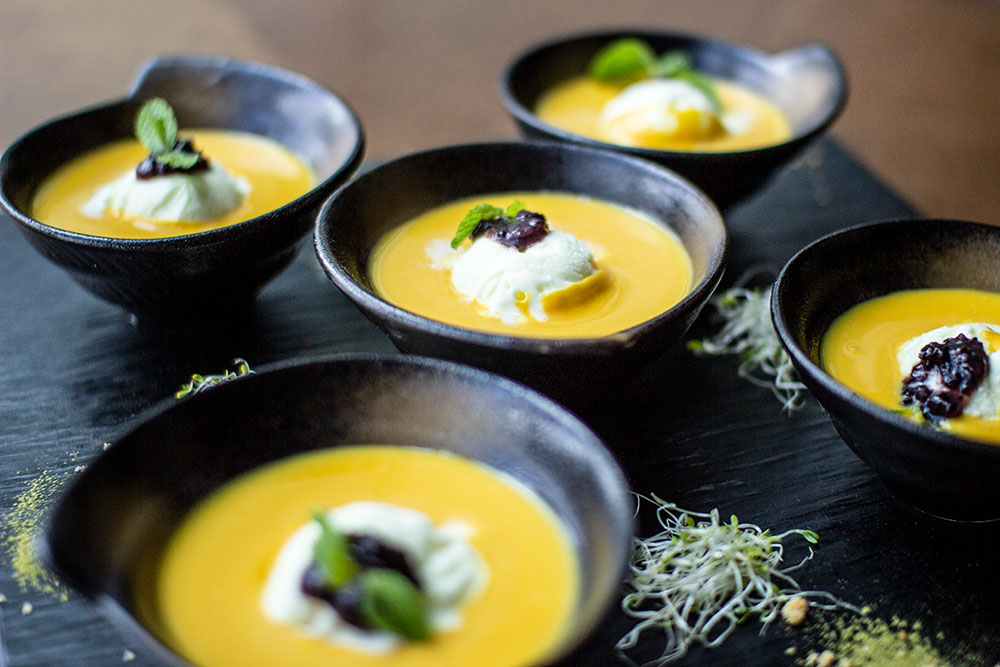 The jury is often split on the subject of pumpkin in dessert. If you ask us, this version proves pumpkin's light yet creamy character to match brilliantly with vanilla ice-cream. It is only sweet enough to qualify as dessert – something we're sure the folks will enjoy, for a change from the saccharine options out there. An understated end to a wholesome meal – mother would approve!
Ruyi & Lyn Parents' Day menus are priced at RM 688++ (for group of four) or RM 1,388++ (for group of 10). Call 03-2083 0288 or e-mail ruyi@orientalrestaurants.com.my for reservations.
Photography: Gan Yew Chin