JungleBird's director-bartender represented the region at the 2017 Angostura Global Cocktail Challenge final. Here, he talks rum history, growth, and appreciation.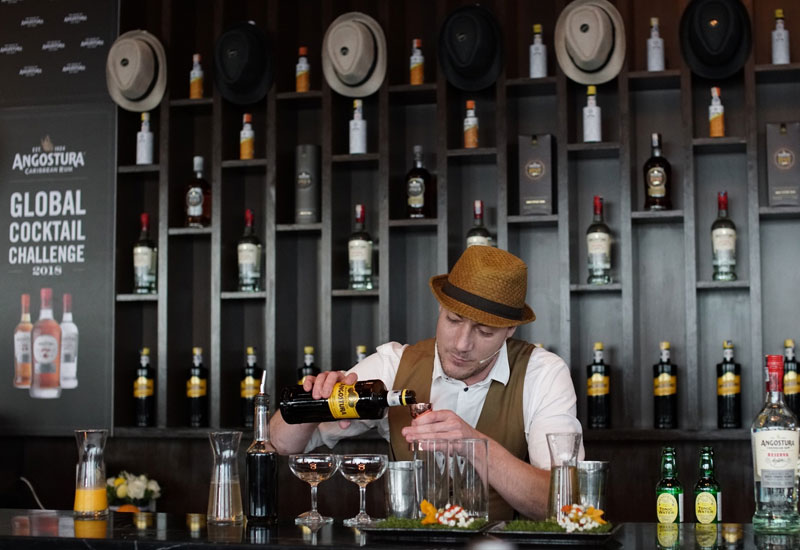 Earlier this month, Joshua Ivanovic of JungleBird took top spot in the regional leg of Angostura Global Cocktail Challenge 2017.
In this competition, six bartenders demonstrated inventive skill in creating cocktails with the brand's world-famous bitters, rums and amaro. Joshua will go to Trinidad and Tobago in February to represent Asia in the AGCC final. He stands a chance to become Angostura's Global Brand Ambassador for two years, along with a US$10,000 cash prize win.
Although he always had a deep appreciation for rum, it wasn't till his 2007 stint at Mahiki (a full-fledged tiki bar with over 200 rums) that Joshua truly discovered the spirit. Asia's AGCC champ shares a few things you may be surprised to learn about this tropical liquor.
See also: Step-by-step guide to making spooky cocktails
Rum can be made anywhere there's sugar cane
Unlike scotch whisky (exclusive to Scotland) or tequila (product of Mexico), rum can be produced anywhere in the world. This diversity has contributed to the misconception that rum production is not sufficiently controlled, but Joshua says this is not the case.
"All rum-producing countries have their own set of rules that are typically followed meticulously, hence why the spectrum of guidelines gives a perception of flexibility," he explains. For example, French law dictates that all rum labelled 'AOC Martinique Rhum Agricole' must be produced in an area authorised by the AOC decree. This must be why…
Each country's rum bears distinct marks
In Haiti, cane juice is reduced before fermentation to increase sucrose percentage. It is known to be absurdly aromatic thanks to the combination of unique stills and yeasts.
"The most obscure drink I've created uses the Haitian Clairin Casimir – a high ABV rum distilled from pressed cane juice, not molasses – which has a distinctly blue cheesy, truffle-like aroma," Joshua divulges. Named Blue Bird, this JungleBird special also contains Danish blue cheese syrup, truffled egg white, fresh lemon, and sugar syrup.
Classic rum cocktails are often bastardised
"Mai Tais should be a dark amber – not red, blue, yellow, or pink," Joshua tells. At JungleBird, Joshua mixes 12-year-old Jamaican rum with blended multi island rum, orange curacao, fresh lime, orgeat, and rock syrup. Although most bars have their own recipe today, the Mai Tai recipe that stood the test of time was created by Trader Vic in 1944 to showcase 17-year-old J. Wray and Nephew Jamaican rum. It's thefore disappointing and rather inauthentic when rum cocktails are dominated by fruit juice and syrups.
If you like gin: Pahit serves up cocktails with a local twist
Rum is the Caribbean way of life
"Each country in the Caribbean and Central/ South America has its own style, but I think one thing that unites them is their profound love for rum," Joshua says. In Jamaica, for example, it is used to baptise children and bless homes to ward off duppies (evil spirits).
In fact, rum traces so far back in regional history, having been cultivated since the 1500s. While many would like to forget the slave trade of the early days, Joshua opines that this unethical beginning forged an industry that has contributed to the Caribbean's magical identity today. "I can't wait to get back out there in February with Angostura," he says.
Rum appreciation is on the rise
Having pioneered KL's very own tropical rum house, Joshua is pleased to report that rum appreciation is certainly growing in Malaysia. He recalls one of his earliest whisky events in the country, where he chanced upon a different sort of bottle on the shelf. "In all of thirty minutes, at least a third of the hardened whisky crowd had 7-year Angostura in their hand saying 'Wow, is this rum?' It's not that I don't appreciate whisky, I just love rum!"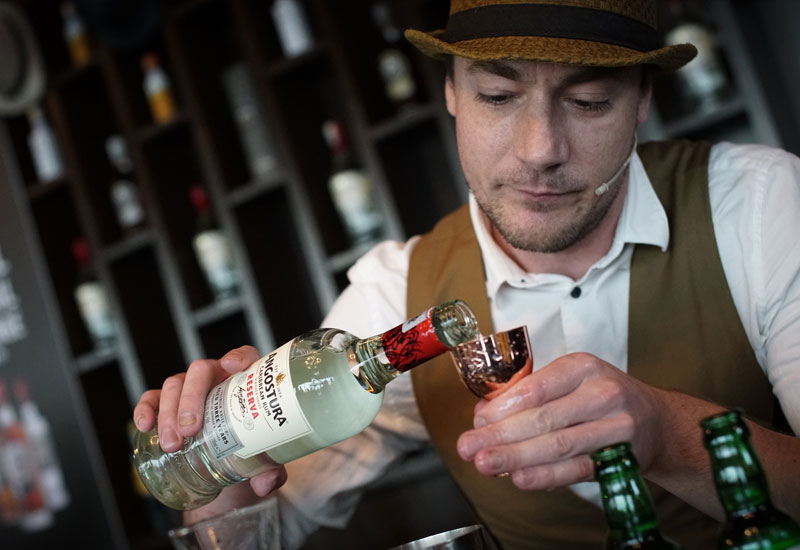 For more information on Angostura Global Cocktail Championship, visit the official page.
Images courtesy of AGCC 2017.
You may also like: 5 things to never say to your bartender