This is the story of how newlyweds Rizman Nordin and Nurida Suraya found their happily ever after and still live in it – with greater adventures to take on together ahead.
The first time that Rizman Nordin and Nurida Suraya had a proper conversation, he popped the question.
It wasn't in a love-at-first-sight kind of way, although her enchanting eyes, full lips and defined facial features were his perfect definition of a stunner.
"I think I first saw her on social media," the established fashion designer recalls of their prior acquaintance. "At that time, she was a part-time model. There was a photoshoot inspired by Angelina Jolie or something like that and I thought that this Malaysian girl really looked like Angelina Jolie and she was so beautiful!"
"My best friend was his favourite model, so we have bumped into each other a few times. Then in 2018, we got an invitation from our mutual friend to an event," she chimes in on their chance encounters leading up to that day.
Of course, anyone familiar with Rizman's sense of humour would know that the question came as a light-hearted compliment – or an attempt at flirting, if you will.
Nurida had caught on and affably quipped back to come and meet her parents first (read: as per traditions of a Malay wedding).
Little did they know that he would ask the question again – for real this time – and that she would sincerely say yes, just three months after that fateful day.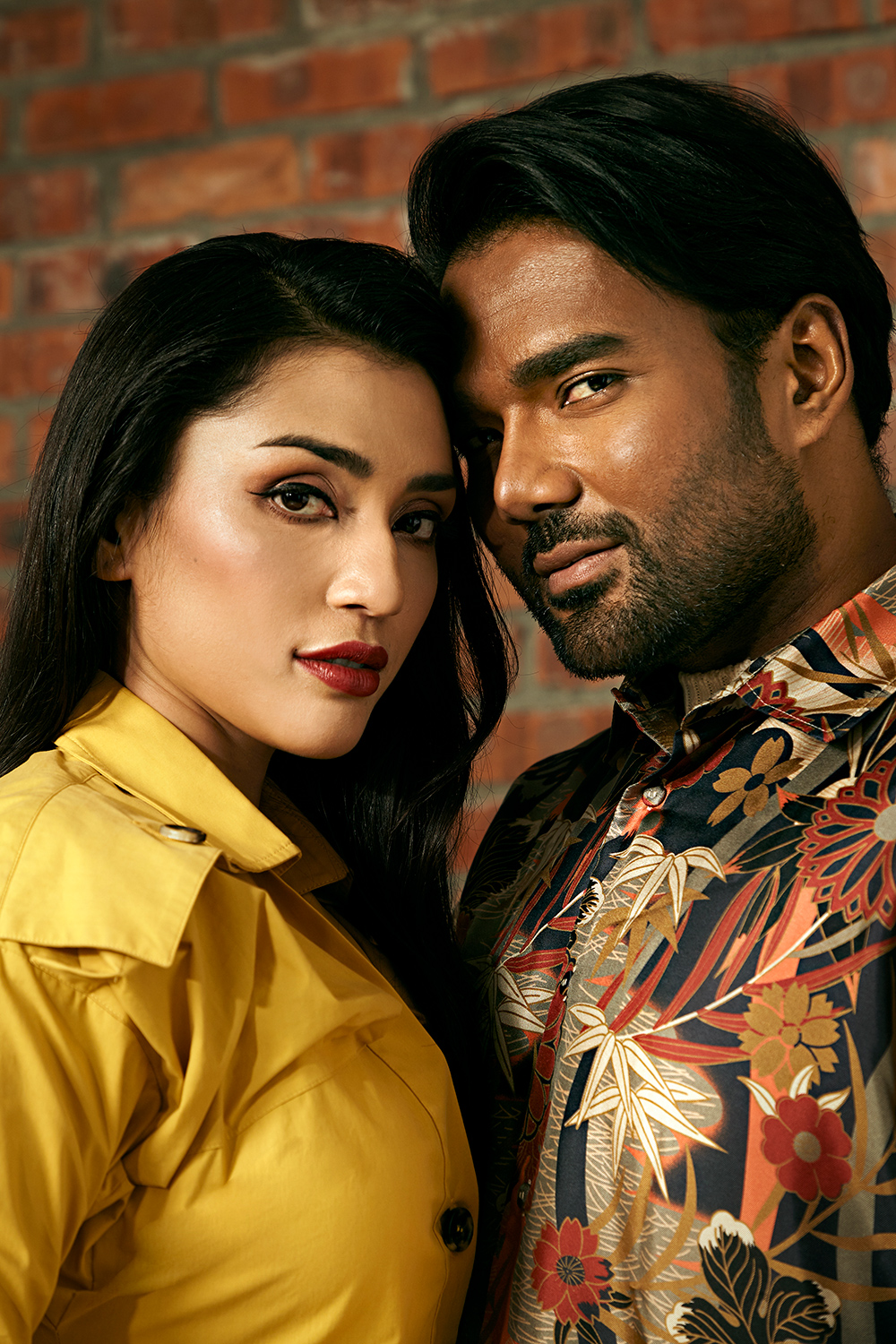 Time waits for no man, neither does a good woman
With their large circle of mutual friends in the fashion industry, it wasn't long before Rizman discovered Nurida on Instagram. And like any smooth social media user might do, he 'slid into her DMs' and asked her out for a date some two weeks later.
"I can see that from the first time we went out, we had really good chemistry with each other. She's really wise, she's the kind of girl that knows what she wants," he tells fondly, stealing a glance at his wife as she's getting her makeup done in the next seat.
After a mutually enjoyable first date, he couldn't wait to introduce his new love interest to his closest friends – especially his celebrity BFF, Nur Fazura.
"Fazura straight away loved her so much," he regales with a wide grin. "She told me, 'I think you cannot wait. You have to do something about it because this girl, kalau you terlepas, you rugi' [if you let her go, it's your loss]."
As if the relationship was divinely predestined, Nurida felt the same chemistry and also received resounding approval from her friends, and more importantly, her family.
By their third date, her father had given his blessing and advised, "He's a good man, don't waste time to look for someone else."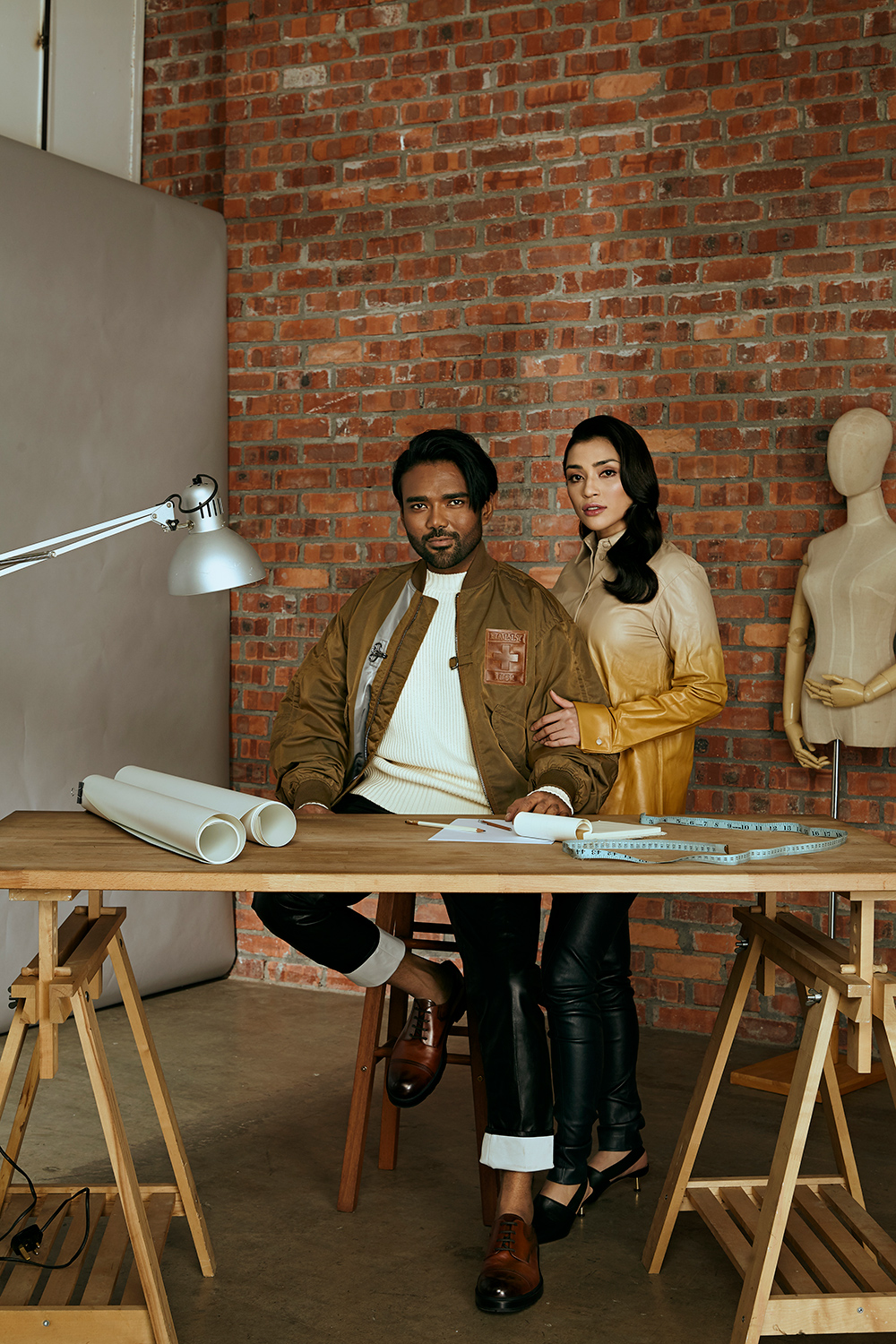 All the cards were lined up. Three months may seem like a short time of courtship for most modern couples to commit to marriage, but their hearts were ready and their minds were made.
"On Valentine's Day, I told Fazura that my favourite flowers were hydrangeas and white roses," the new missus reminisces.
"I told Fazura to ask her," her husband interjects, before she continues, "He asked me to go to his house, and when I showed up, the whole house was filled with my favourite flowers. Then he cooked dinner for me.
"I can see that he's very romantic and the way he does something is really sincere," she gushes.
When he finally got down on one knee a few days later on a trip with friends to Koh Samui, you could say her answer was written in the stars.
Behind every successful man…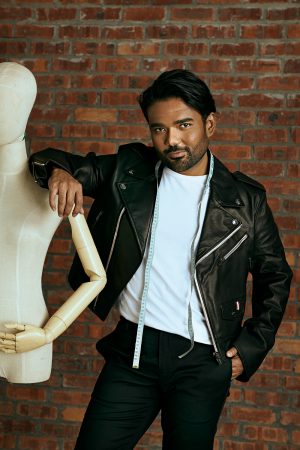 The wedding was originally slated for this month, but a family member had requested for it to be advanced.
"Her brother asked me if we could get married earlier, because he wanted me to be part of the family before his wedding," Rizman reveals. "I always imagined myself getting married at 35, so I got what I wanted. I believe in the law of attraction."
They tied the knot in September 2019, three months before Nurida's brother. Now, life after 'I do' couldn't be better for the newlyweds.
"I've been in many relationships but things always get so complicated. With her, this is the relationship I've always imagined: the simple girl – but she has to be beautiful – with a simple family and everything is just as simple as I love her and she loves me," he says plainly.
"When I see her with her parents, I see her with her siblings and I see her with kids, I know this is the girl I want to bring home."
The relationship hasn't just brought romance and bliss to his life, it has also given him opportunities to showcase his true vision in fashion.
Since many of his clients at Rizman Ruzaini are celebrities, he often tailors pieces to fit their personalities and styles. As much as these designs are infused with the designer duo's house codes, he believes the world hasn't seen the brand's fullest potential – until now.
"After I got married with her, this is the first time ever that everyone is asking me what happened to Rizman Ruzaini. They tell me, 'All the dresses that your wife wears are out of this world!' This is actually the real Rizman Ruzaini," he beams. "She's my latest muse."
Likewise, Nurida, who is a self-proclaimed private person, has gained much social media presence since their relationship began. In fact, from being Rizman's plus one, the roles have reversed and she now gets more invites to fashion and beauty events instead, he jokes.
…there is a strong woman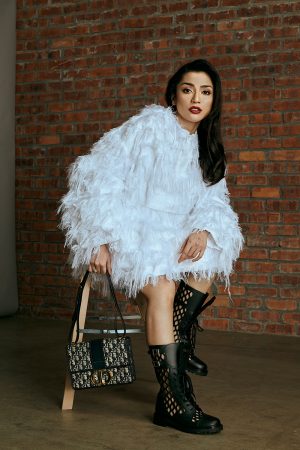 "Actually, I don't like to wear makeup and I don't know how to dress up," the former political personal assistant tells candidly.
She explains how her part-time modelling stints were some of the rare occasions where she would doll up, and even that was mostly to spend time with her best friend.
Ironically, having a fashion designer for a husband means having her wardrobe sorted the night before every function. Not to mention wardrobe changes in between back-to-back events.
"After I got [together] with him, I realised that what I wear is very important. I would get DMs everyday about what I'm wearing, what skincare I use, what I use for my hair. So I think I need to learn how to present myself well for him," she observes.
On how else things have changed since the big day, she says, "The only difference is that we need to accept that everything now involves both of us. Before this, I only think for myself."
"It's a bit hard for him because I'm very independent. I like to drive. I want to change my own tyres. But I don't like problems, I don't like drama. If he asks me to do something and I think it's good, I'll do it straight away," she adds.
As she adapts to her new role of a wife, her goal is to be as patient, understanding and supportive as can be – whether that means wearing heels to match her Rizman Ruzaini dress when she'd rather throw on flats, or packing light for short trips because he doesn't like luggage check-ins.
"He's always busy with work and there's a lot already going on in his mind with his business, so it's my job not to make him 'pening'. I want to make sure that when he gets home, everything is chill," she resolves, shooting an affectionate smile at her mister and receiving one in return.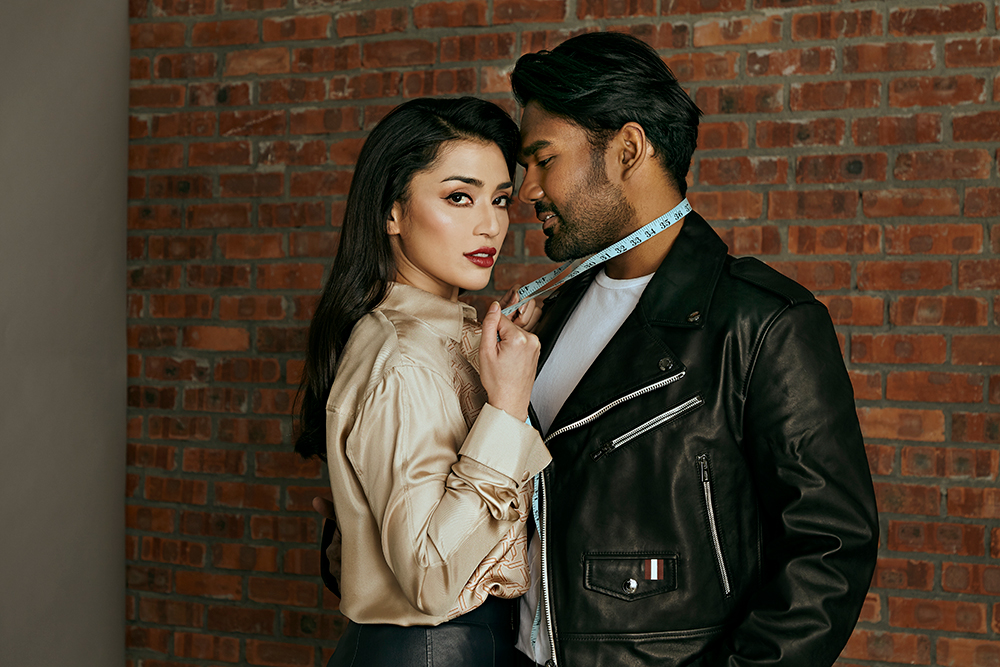 Success is better together
Now that they have settled down, the next supposed question is: what's next? Are they looking forward to starting a family anytime soon?
"Of course!" Nurida exclaims. "But it's up to God. We don't plan anything, but we're ready."
"We both love kids so much. We can't wait to have our own," Rizman echoes without missing a beat.
"I think there's a purpose in life – having a family, taking care of someone. You know, to make it bloom, to make it successful in every way. Now it's time to get rich. Have a private jet," he adds, half-jokingly.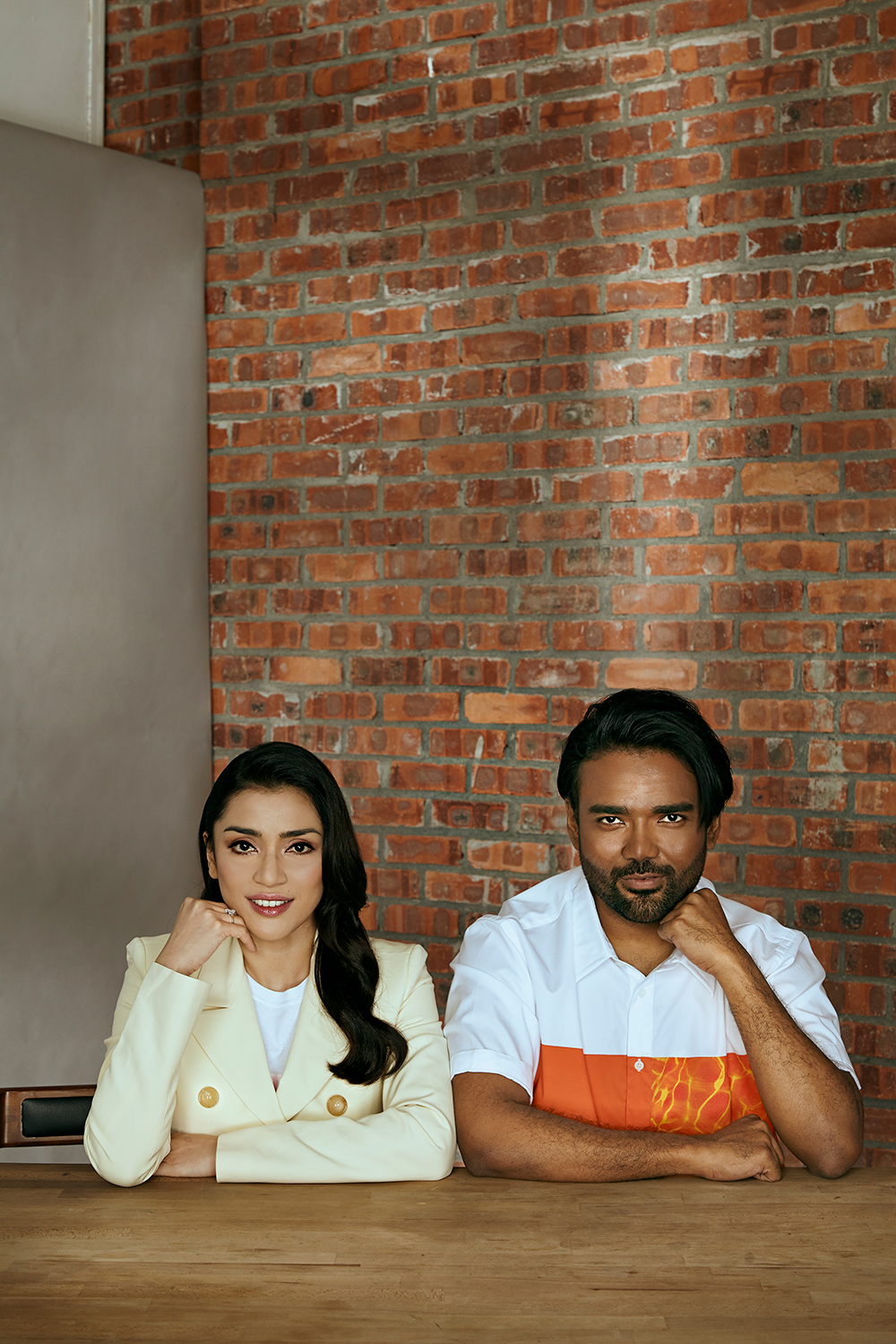 How they plan to get there is another exciting adventure to take on together, with multiple ideas lined up in 2020 alone.
"This year is the 15th anniversary of Rizman Ruzaini, so there's a lot of plans that we're looking forward to. We're also going to come up with a beauty line, RR Beauty. She's going to be the face of the brand," he lets on.
Having started a few ventures with her business partners, including a now-defunct mani-pedi salon, Nurida is no stranger to running a business.
"I love the idea of RR Beauty and right now we're just working on that, to plan what to do next, what to launch first, how to expand the business and things like that," she divulges.
She's well aware that getting into business with your husband is worlds apart from her past experience, but she's unfazed.
"There's a time when we talk about business, and there's a time that we spend on ourselves. From the time that we got married, I think we have always managed to find a balance in that."
"Both of us are problem solvers, not problem makers," Rizman agrees, "Once I got married, her problems became my problems. Whatever she loves that I don't love, I need to learn to love. I think it's a lovely thing to experience."
Well, if there's one thing this couple is proof of, it's that love isn't as complicated as they say. All you need is someone you love that loves you back and is willing to learn and grow with you no matter what life throws in your way.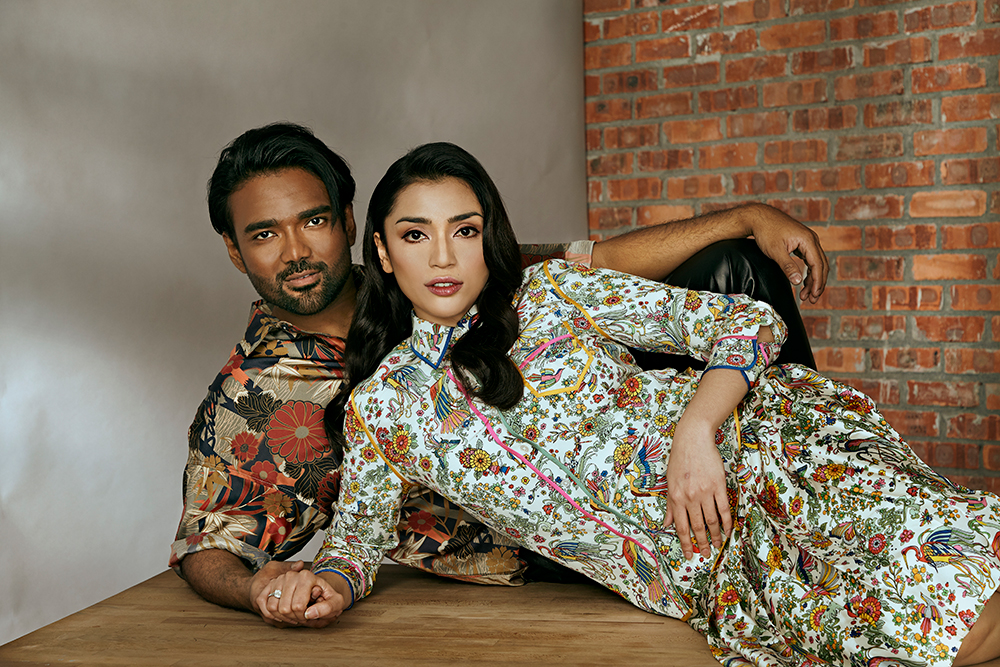 Photography: Jena Yek of Shepherd Pictures
Videography: Felix Khu
Art direction and styling: Anson Siau
Hair: Derren Fong of Shawn Cutler
Makeup: Decorte