The $35,000 Ressence Type 2 e-Crown Concept can convert solar energy into battery power and link up to an app on your phone.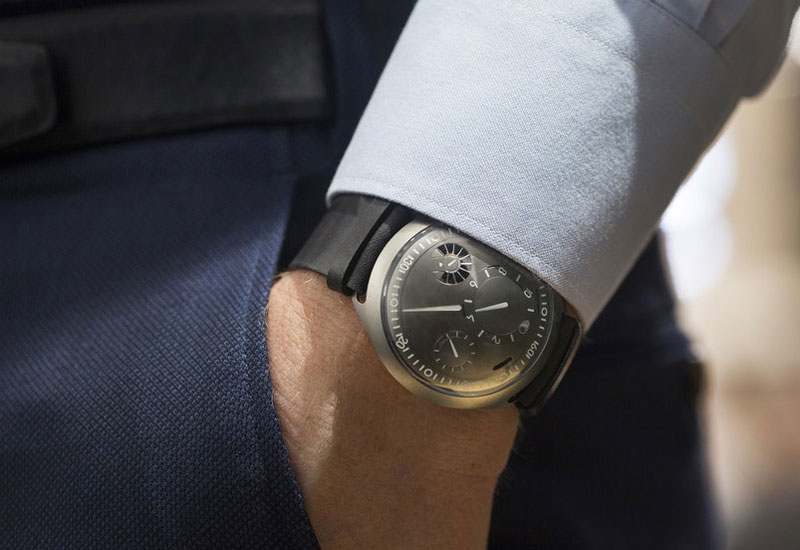 Experts have been predicting that the advent of smartwatches could actually be beneficial towards traditional horology. In fact, companies with experimentative, innovative DNA like MB&F and Roger Dubuis display how bold, modern-clasic watchmaking doesn't have to be limited by the digital trend. But the creators of the Ressence Type 2 e-Crown Concept don't want to play that game.
Instead, this prototype is designed for watch aficionados who value easy accuracy. The winding mechanism that's such a large part of the mechanical watch identity is sometimes also it's drawback. It leaves space for human negligence, and we're at a point where we need gadgets do keep as much of our life in check as possible.
At the same time, you'd be hard-pressed to find a Swiss watch fan who would see necessity in the miniature digital screens that are smartwatches.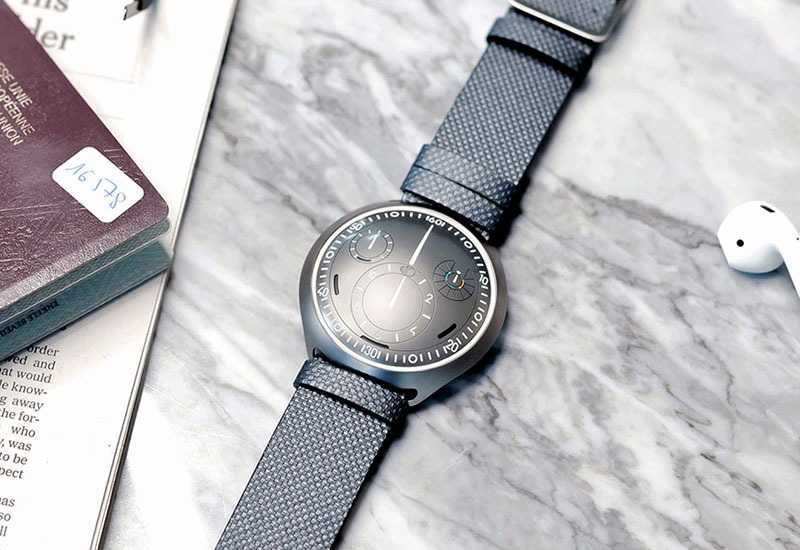 That's the gap Ressence is looking to fill with its digital-mechanical hybrid e-Crown. The patented technology is an in-house system that registers, monitors, adjusts, and sets the time on the Type 2 all by itself. The only human intervention it needs is to set the time when you first get it.
"If you take it off and leave it for more than 36 hours, the power will run out and the watch will stop running, but the electronics will not stop. The moment you pick it back up, an accelerometer inside will know you are handling it and the watch will set itself to the correct time automatically. It looks really magical," Ressence founder Benoît Mintiens said to CNN.
He came up with the concept because he believes the tendency to lose time can undermine trust in a timepiece. In an era where our gadgets are expected to be increasingly failproof, this is not too hard to understand.
Ressence is calling its Type 2 e-crown the 'future of fine watchmaking'.
Ready, set, power, go
This bold claim is backed by one of the inventors of the iPod, Tony Fadell, who is not only one of the Type-2 e-Crown designers, but also Ressence's tech coach.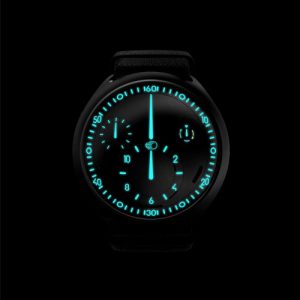 "Mechanical watches were at the forefront of technology when they were first invented 300 years ago. We wanted to get rid of the remaining issues associated with them," he told CNN.
Replacing the traditional crown, e-Crown is controlled with taps on the glass: single tap to pilot the selector that indicates current mode, or double tap to awaken the digital system. Otherwise, the dial appears to be a regular sparse, modern face.
Up to two time zones can be set up using the lever or connecting e-Crown app. The app plays a more complementary than functional role, because the Ressence Type 2 e-crown really only taps into its electonic element to set time.
It is powered in three ways. The automatic base works on a self-winding rotor, while the e-Crown mechanism uses a titanium kinetic generator (utilising wrist movement). When energy level dips too low, 10 miniature photovoltaic cells get to work, transforming solar energy into a full battery in three hours.
The price tag on a possible slice of horology future? A cool $35,000 (RM136,392).
For more information, check out the official site.
Images: Ressence