From raw shots of intimate moments to a sexed-up rendition of a Christmas classic, here are the fashion campaigns not afraid to push boundaries this year.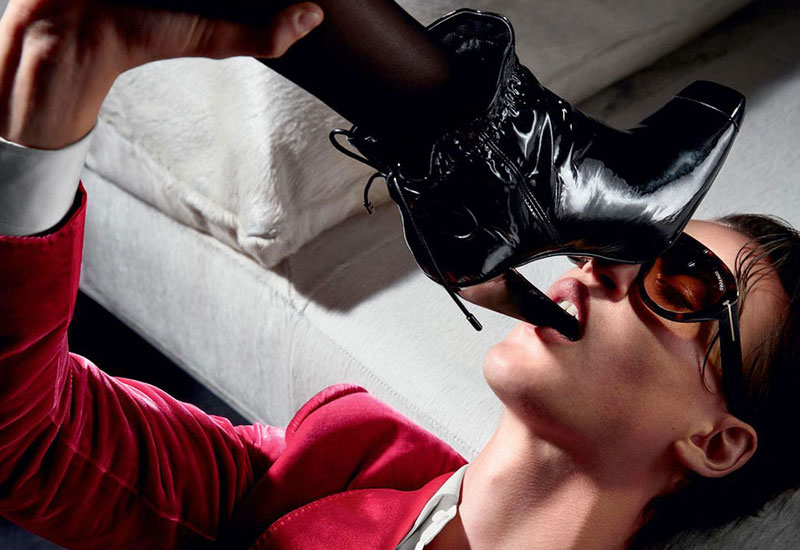 It's no industry secret that when it comes to advertising fashion, less can always be more. We mean that in a literal sense, too.
Scantily clad models and oiled bodies have become the norm, and brands are taking this as a challenge to push the boundaries of what we deem sexy. Suggestions of BDSM, soft porn, and artfully-angled nude shots, while provocative, capture the age-old 'sex sells' advertising mantra.
Here are 8 brands that either kept to their provocative nature or took it to new heights this past year.
Eckhaus Latta Spring 2017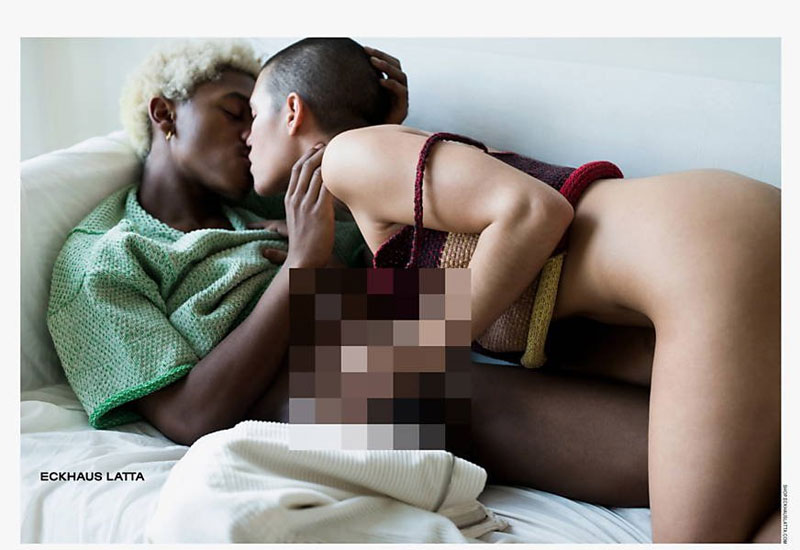 Interpreting 'sex sells' in its most literal manner, the founders of Eckhaus Latta had models actually perform the deed on set of their first major campaign – then pixelated the necessary. They were inspired by photographer Heji Shin, who is known for crossing boundaries with her work, and aimed to portray sex in a natural way instead of the hypersexuality often depicted in fashion ads. In the words of Mike Eckhaus, "It had to be authentic. I don't think the idea of simulation ever even crossed our mind."
#GoodMorningDKNY
DKNY Spring/Summer 2017 intimates, hosiery, and sleepwear campaign sees Emily Ratajkowski (remember Blurred Lines?) wreaking everyday chaos in New York as she walks her dog in nothing but lingerie.
Tom Ford Fall 2017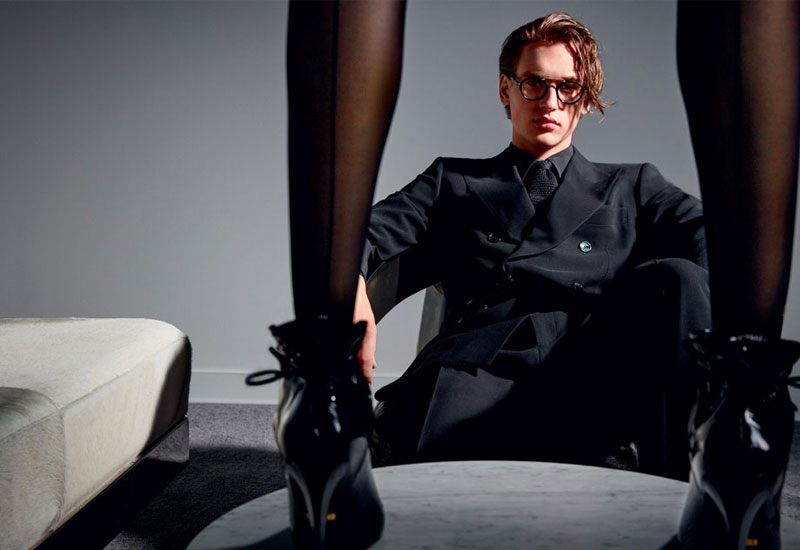 For Fall '17, Tom Ford masterfully treads the fine line between sexy and thrashy with three fresh faces: Binx Walton, Charlee Fraser and Jegor Venned. Bright cocktail numbers and high-shine black patent are all the rage, as the models put on their best sultry stares with naked bodies and high-heeled ankle boot heel in mouth.
Stuart Weitzman Spring 2017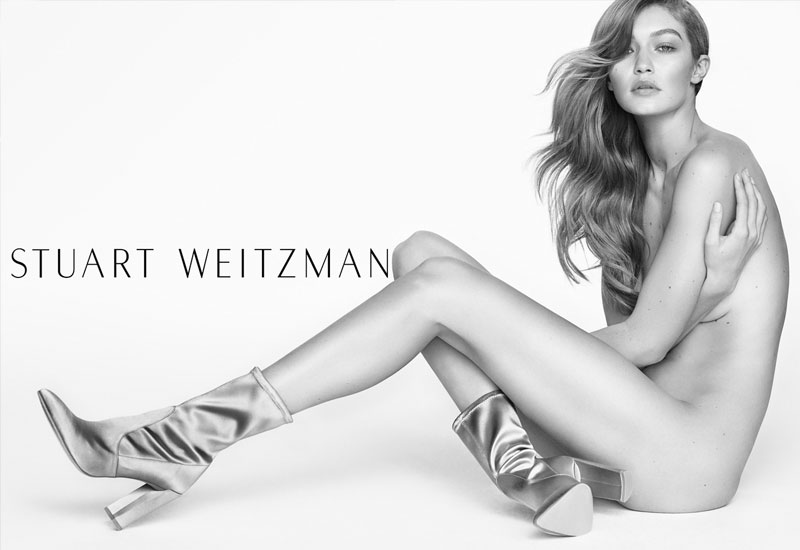 We love ourselves some Gigi Hadid, but not as much as Gigi Hadid loves herself some Stuart Weitzman shoes. The supermodel has been the proud face of the brand since before this risque Mario Testino shot. There's an accompanying campaign image of her fully clothed, but the nude take (except for satin Clinger boots) got people talking for obvious reasons. She also posed with fellow models Joan Smalls and Lily Aldrige in a nude trio for the brand.
Guess Hero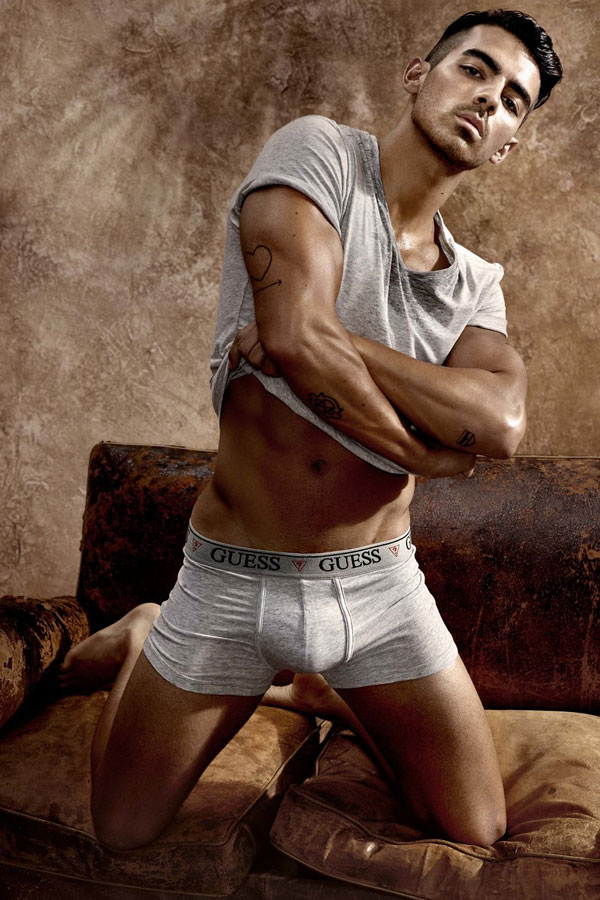 The sexiest Jonas brother Joe (although we'll admit Nick has never looked better) became the face of Guess Hero underwear line this year, which resulted in a series of boxers, briefs, T-shirt and tank shots featuring his well-oiled washboard abs. He's also the first man to star a Guess underwear campaign, working alongside sultry beauty Charlotte McKinney.
Calvin Klein Spring 2017 'Revelation'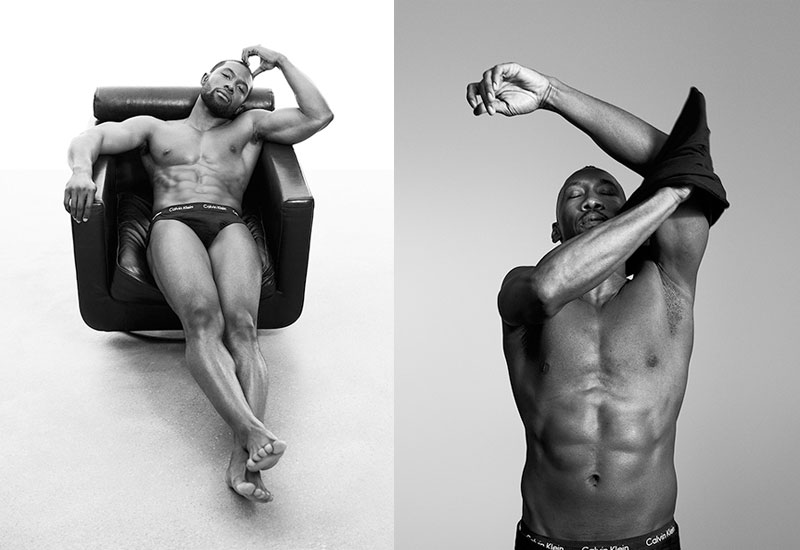 To call this bare, powerful star-studded campaign sexy would not do it justice. Willy Vanderperre photographed the stars of Moonlight the day after their Oscar win, producing nuanced portraits alongside trademark revealing shots of Mahershala Ali, Alex Hibbert, Ashton Sanders, and Trevante Rhodes. The brand wanted to celebrate the bold vulnerability of being an actor, and how it relates to each of us on some level – "Merely showing oneself, unguarded, can be heroic."
Coco de Mer '12 Days of Christstmas'
Looking for naughty treats this holiday season? British lingerie and accessories brand Coco de Mer is all about that in its cheeky new version of '12 Days of Christmas'. It worked with photographer Rankin to promote tiny G-strings and elaborate bras on leggy models striking suggestive poses in the holiday spirit… we'll let the campaign video explain the rest.
Alexander Wang Fall 2017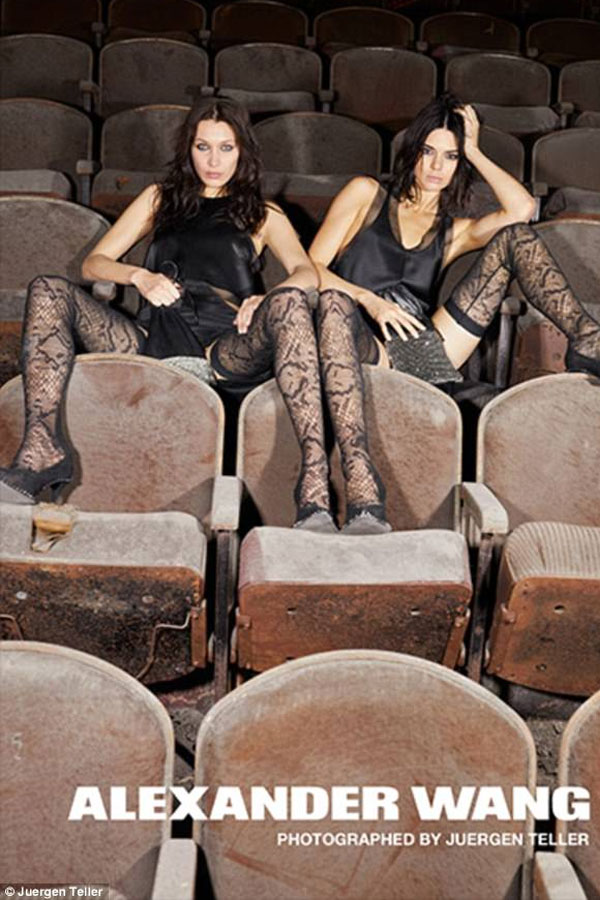 Before the party bus, there was 'No after-party' – Wang's fall campaign with his favourite faces, among which were Bella Hadid and Kendall Jenner. A Juergen Teller project, these shots are raw and uninhibited, and were suitably used to decorate the free gift package with every purchase at Wang stores. This included ashtrays, bottle openers, shot glasses, and rolling papers, which Wang teased to "Use at your own discretion!"
Images courtesy of respective brands.