It's lunchtime and you're out of ideas of what to eat or where to order from. "I'll worry about that later," you think to yourself as you rush to finish work or wrap up a meeting. Before you know it, two hours have passed and you've completely missed lunch. But now you're famished and the only thing you have is some instant noodles or leftover cookies to snack on. Sounds familiar?
Platform Hospitality Group, which owns Entier and Botanica+Co outlets, wants to change that with its new subscription meal plan, TAF Meals. Founded on a semi-cloud kitchen framework, TAF Meals offers ready-to-eat meals that are not just convenient, but also wholesome and nutritious, so urbanites can spend less time worry about their dietary needs.
Conceived under the weight of the pandemic – when the struggle of work-life-family balance and maintaining a healthy diet became evident among the work-from-home crowd – the concept took months of research and development by the team of chefs and F&B aficionados to materialise.
To ensure that the resulting meals are planned with a holistic and wholesome approach, the group engaged nutritionist and dietician Adele Wong, who ensures that the chef-prepared meals pack both macronutrients and micronutrients for a balanced diet. Additionally, the meals are prepared with fresh ingredients, enjoyable flavours and variety in mind.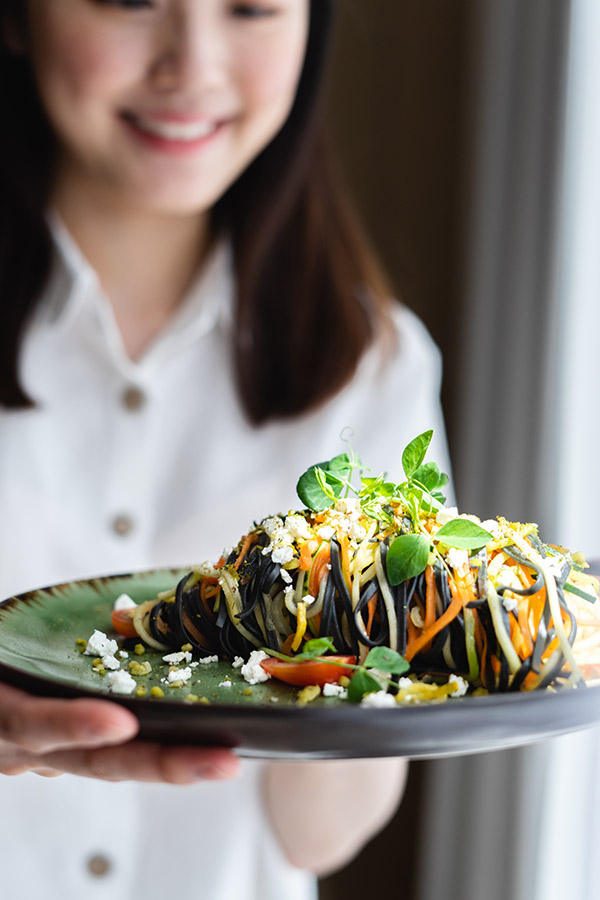 In order to cater to the general population, TAF Meals incorporates influences from various cultures to keep their offerings varied and interesting. Among the highlights of the inaugural menu include Moroccan Lamb Meatballs in Pita, Grilled Seabass Cauliflower Rice, Five-Grain Nasi Lemak Chicken Rendang, Thai Beef Salad, Smoked Salmon & Scrambled Eggs and Seafood Black Risotto.
All meals are packaged by the day and comprise of 5 meals per day: breakfast, mid-morning snack, lunch, mid-afternoon snack and dinner. Each meal comes with a label detailing its macronutrients and ingredients, so that consumers can stay informed of what they're putting into their bodies.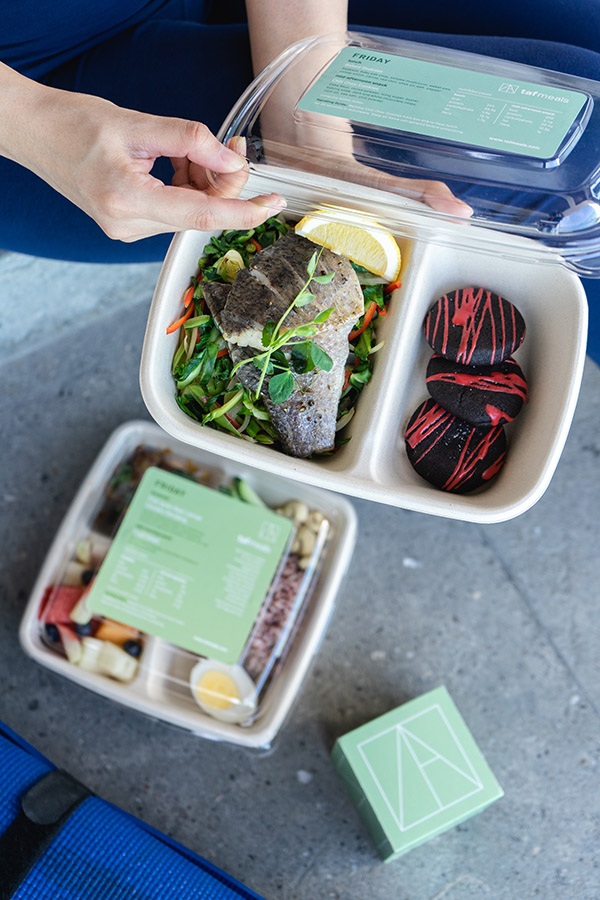 Currently in its soft-launch phase, TAF Meals can be ordered online 2 days in advance. Plans are available for a single day, 5 days and 7 days, all of which will be prepared for pick-up on a daily basis from 8.30am onwards, at Botanica Deli in Bangsar South. Delivery is not available for now, but there's always existing providers such as Grab, Lalamove and Mr Speedy. Easy-to-follow instructions on refrigeration and reheating are provided on the labels.
For more information or to subscribe to a meal plan, log on to the official website here.
Pick-up location: Botanica Deli, G3A, Vertical Podium, Bangsar South City, No.8 Jalan Kerinchi, 59200, Kuala Lumpur