Since 1985, the month of October has been designated for the purpose of commemorating Breast Cancer Awareness, and the longstanding tradition of expressing solidarity with its cause continues to the present day. 
Today, the campaign has transcended mere street marches and eye-catching posters. The Hospitality, Tourism, and F&B industry have risen to the occasion, harnessing their collective strength to champion this cause.
These hotels in Malaysia have taken up the mantle by offering an exclusive afternoon tea menu, which revolves around the colour pink, symbolising Breast Cancer Awareness—with the dual purpose of raising funds for vital research, initiatives, and support.
Four Seasons Hotel Kuala Lumpur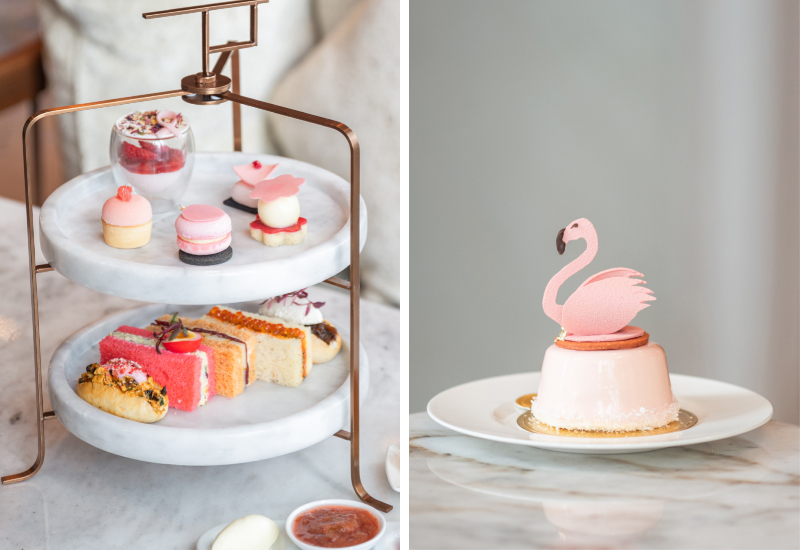 Let's pledge our support by opting for the Pretty-in-Pink October Afternoon tea at Four Seasons Hotel Kuala Lumpur, available daily from 3pm to 5pm. Curated by the hotel's Executive Pastry Chefs, Chef Yann Roumanille and Putri Farisya Amirza, this menu celebrates the energy of powerful women, with vibrant macarons, delectable scones, Pink Salmon Brioche, Beef De Cecina Leon, and more. Priced at an unbeatable RM 232+ nett, guests can choose between fine coffee or tea to accompany your experience.
Book your reservation here. 
Shangri-La Hotel Kuala Lumpur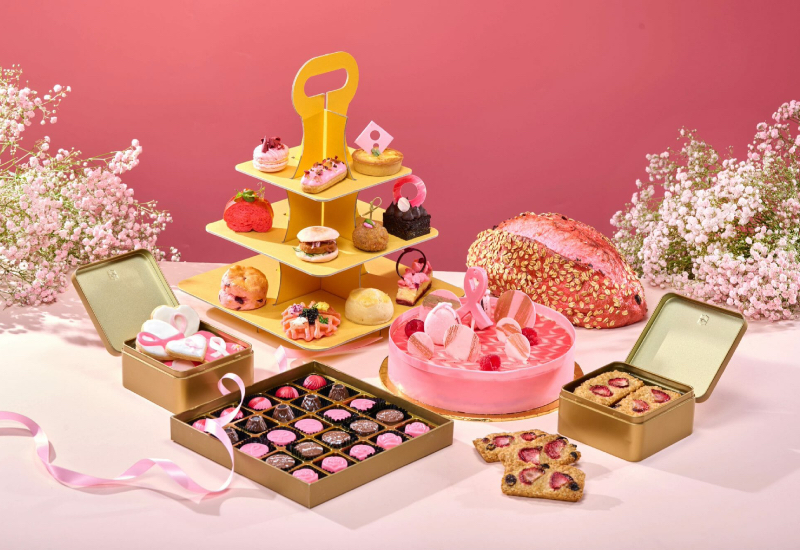 Shangri-La Kuala Lumpur proudly joined forces with the Breast Cancer Welfare Association Malaysia (BCWA) to craft an extraordinary gastronomic affair, intensifying the breast cancer movement. Come and indulge in their exquisite high tea menus, served at The Lobby Lounge from 3pm to 6pm, everyday. 
Guests can expect mouthwatering eclairs, cakes, scones, and other classic afternoon tea treats on the menu. Priced at an enticing RM 148+ nett, 5% of each purchase will be generously contributed to the BCWA.
Book your reservation here. 
Element Kuala Lumpur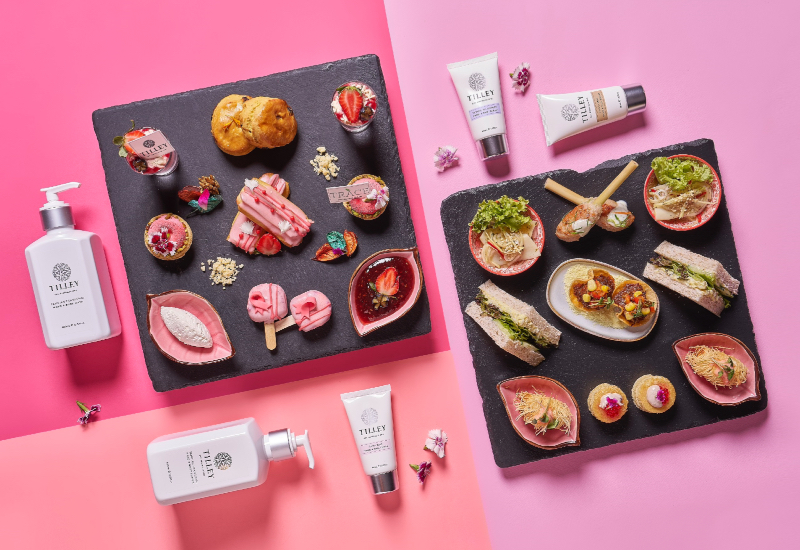 Element Kuala Lumpur has announced its partnership with Tilley for this year's Pink October campaign! Their esteemed chefs, Taib Ridhwan and Hasrul Hawari, have skillfully crafted six delectable savoury dishes and five exquisite rose-tinted desserts for the afternoon tea, located on the 40th floor of TRACE Restaurant & Bar. 
For just RM 148+ nett, guests can enjoy the delightful set accompanied by a steaming pot of Dilmah Tea, while taking in the breathtaking city skyline. By purchasing this special selection, you will be supporting cancer survivors through the National Cancer Society of Malaysia (NCSM).
Book your reservation by dropping an email here. 
Sofitel Kuala Lumpur Damansara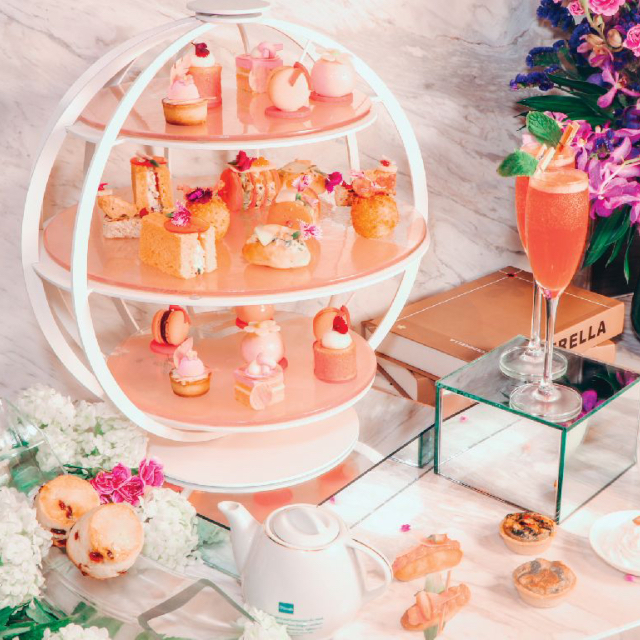 Sofitel Kuala Lumpur Damansara is ready to embrace the Pink October month with a vibrant and confident attitude. This year, Sofitel is proud to partner with the Breast Cancer Welfare Association Malaysia (BCWA) for the third time, aiming to raise awareness beyond just culinary delights. Guests can treat themselves to the exquisite Pink October Tea at Le Bar Cocktails and Stories, starting at only RM 158+ nett. 
Alternatively, you can also participate in a floral workshop led by SoulPOP or indulge in a royal feast at Kwee Zeen restaurant with the Treasures from the Sea Buffet, featuring an array of delectable seafood dishes.
Book your reservation by emailing here. 
The Ritz-Carlton, Langkawi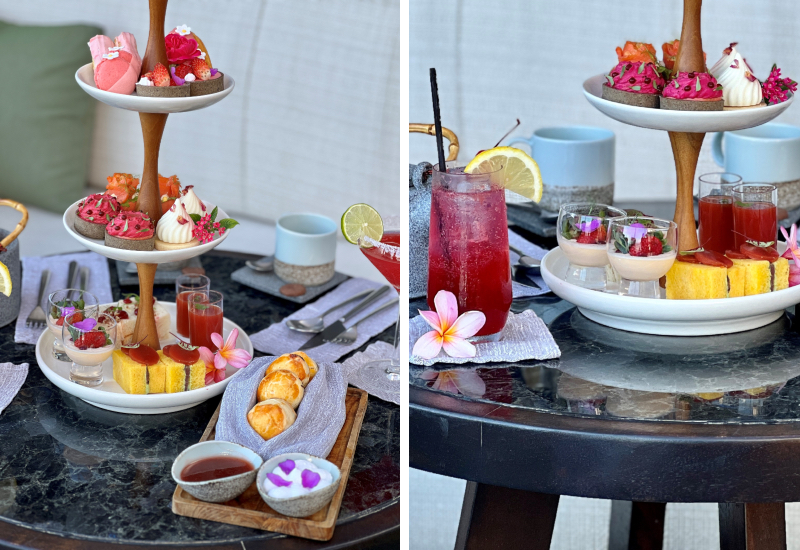 Escape the chaos of Kuala Lumpur and indulge in the ultimate Pink October Afternoon Tea experience at Ritz-Carlton, Langkawi. Created with meticulous care by the renowned Pastry Chef, Chef Ben, this extraordinary tea affair promises a tantalising adventure through an array of delectable pink delights that will leave your taste buds and eyes mesmerised. 
Immerse in the breathtaking beauty of The Beach Grill, where you can savour these exquisite treats while enjoying an unrivalled view of the majestic Andaman Sea.
Book your reservation here.