Why not join a Pink October Bazaar, donate to a bra drive or savour a Pink Afternoon Tea to support breast cancer awareness this month?
Did you know that approximately one in 20 women in Malaysia will develop breast cancer in their lifetime? Or that nearly half the number of breast cancer patients are diagnosed below the age of 50? And there's a lot more data and statistics where that came from.
The truth is, despite observing a month of breast cancer awareness every October, there's still so much that the general public may be ignorant of on the subject.
Whether you personally know someone who suffers from the disease or not, it's important to educate yourself and others (not just women, by the way) so that it doesn't catch you or a loved one by surprise.
Here are 10 things you can do this month to show your support for breast cancer awareness.
Donate to the Neubodi Bra Drive
Neubodi has long been advocating the recycling of old or unused bras via its bra drive and now's the best time to play a part! In conjunction with ParkCity Medical Centre's Pink October Campaign, Neubodi will be setting up a special booth this weekend to collect and repurpose unwanted bras. While there, visitors can also take part in the campaign's fun and educational activities such as breast examinations, merchandise sales and more.
Venue: ParkCity Medical Centre, 2 Jalan Intisari, 52200 Kuala Lumpur
Date: 12th & 13th October 2018
Join The Pinktober Bazaar
MyTOWN Shopping Centre is organising a charity bazaar this weekend with the goal of raising RM10,000 for the National Cancer Society Malaysia (NCSM) to carry out free breast screening for less privileged families in Malaysia. Spend on any of the art, music, fashion or food and beverage pop-up stores to help out in the cause! More details here.
Dates: 13th and 14th October 2018
Time: 10am to 10pm
Attend the #PinktoberTinispa Breast Cancer Awareness Talk
Arguably the best opportunity to grab in October is free talks on breast cancer. The #PinktoberTinispa talk organised by Tini Beauty Salon & Spa in Shah Alam will equip attendees with practical knowledge from the Breast Cancer Welfare Association of Malaysia, followed by a demonstration of how to perform self-examination. Bonus: light refreshments will be provided.
Venue: Tini's Spa Shah Alam
Date: 19th October 2018
TIme: 11.00 am – 3.00 pm
Visit the HKL Pink October Carnival 2018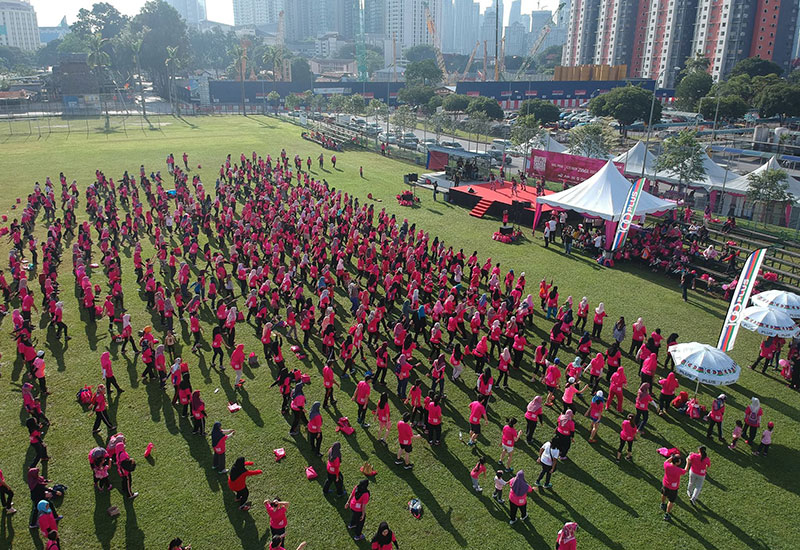 The annual HKL Pink October Carnival is back again this year with the aim to increase awareness towards early detection and prevention of breast cancer at the earliest stage possible. There will be even more activities lined up this time, including a bazaar, food trucks, pop-up clinic, health screening, and busker performances. More details here.
Venue: Padang Hospital Kuala Lumpur
Date: 20th October 2018
Empower others through The Pink Cause
Energy Spa & Wellness has partnered with Breast Cancer Foundation to present The Pride Cause (also known as The Pink Cause), an event providing awareness, education, and support programs related to breast cancer. Guests can participate in the community yoga class or talks on breast cancer and oncology & palliative massage, as well as contribute monetarily through the Pride Patient Fund. All proceeds from the event will go to the Breast Cancer Foundation. More details here.
Venue: Energy Spa & Wellness, Lot 4, Level 4, Great Eastern Mall, 303 Jalan Ampang
Date: 21st October 2018
Drink for a cause at the Pink October Pub Crawl
Oktoberfest takes place simultaneously this month, but there's no reason you can't enjoy a drink while contributing to breast cancer support. The American Association of Malaysia plans to achieve that through a pub crawl benefitting the Breast Cancer Welfare Association of Malaysia. Every ticket purchase of RM200 includes a RM100 donation to BCWA, five drinks, one appetizer, and access to fun Oktoberfest events. More details here.
Venue: TEMPTATIONS, 49, Changkat Bukit Bintang
Date: 27th October 2018
Enjoy a Pink Afternoon Tea with loved ones
If you have a tight schedule that clashes with the event dates above, then perhaps a month-long event works best for you. And what easier (and more attractive) idea is there than an afternoon tea with loved ones? Here are three options for your consideration: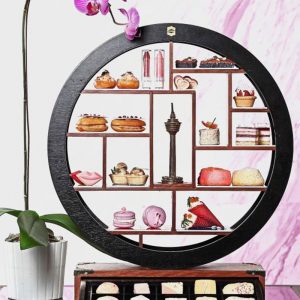 Lobby Lounge, Shangri-La Hotel Kuala Lumpur
With every purchase of their Pink Afternoon Tea set, Shangri-La Hotel KL will donate RM20 of the proceeds to Breast Cancer Association Malaysia. Guests will also receive a limited edition Bowerhaus Pink Brooch, while stocks last. The Pink Afternoon Tea set is priced at RM190 nett for two persons and RM310 with prosecco pairing for two persons. More details here.
Dates: 1st to 31st October 2018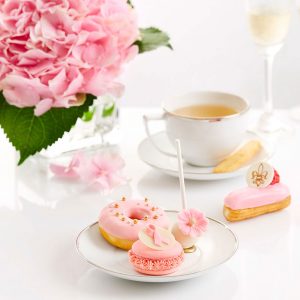 Lounge on the Park, Mandarin Oriental KL
In conjunction with Pink October, Executive Pastry Chef Anthony Hoyle and bridal designer Celest Thoi have teamed up to curate a Pink Afternoon Tea featuring a delightful array of pastries, sandwiches and scones. With every purchase of the set, Mandarin Oriental KL will contribute 10 percent to the Pink Ribbon Wellness (L) Foundation in their mission to fight breast cancer. See the full menu and more details here.
Dates: 24th September to 18th November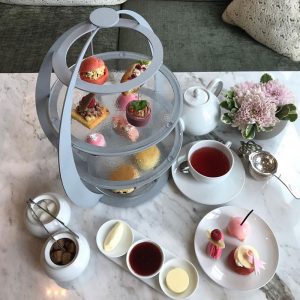 The Lounge, Four Seasons Kuala Lumpur
For all purchases exceeding RM135 in a single receipt at The Lounge, the newly opened Four Seasons KL will donate RM10 towards the Malaysian Cancer Society. Alternatively, guests can also try their pastry chef's specially crafted pink pastries at Decadent, The Four Seasons Place. For all purchases exceeding RM35 in a single receipt at Decadent, RM5 will be donated, while for every purchase of the Pink October 1KG cake, RM15 will be donated.
Dates: 1st to 31st October 2018