All we need in life is less drama, and more pasta.
Tensions are running high and our anxieties have become a regular visitor in our lives as Malaysians continue to endure MCO 2.0. And when everything feels like it's falling apart – it's time to turn to a dish that never fails to comfort the soul and sort out our cravings: Pasta.
From the satisfying bite of the perfect al dente spaghetti to the sinful richness of a Puttanesca sauce, tucking into a hearty plate of pasta is always a soothing experience – thanks to its simplicity and rustic roots that can transport us to vibrant Italy. If you're a pasta lover or you simply find yourself in need of some delicious, carby goodness, here are 10 restaurants you can order-in or takeaway from to get your pasta fix.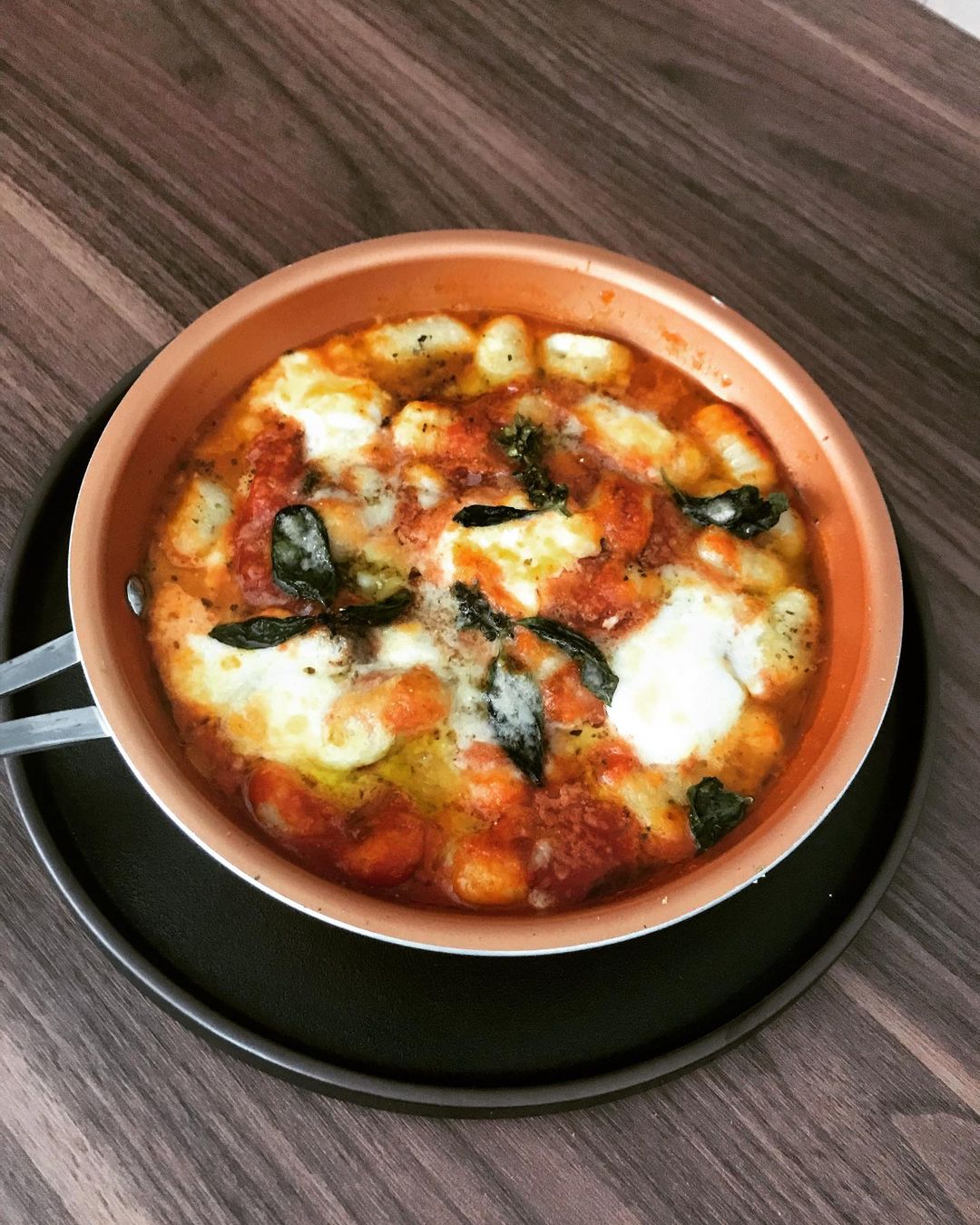 While Azeta Kitchen does offer hearty pasta dishes, they're also worth checking out if you're planning to cook up your own rendition but aren't equipped to make your own pasta or sauce from scratch. From ribbons of Pappardelle to a traditional bolognese sauce, the restaurant also delivers homemade pastas and sauces that you can use to cook at home according to your own preferences.
Open from Monday to Saturday. Takeaways only available from 11AM – 7PM. Order-in here.
Location: 14, Jalan Kemuja, Bangsar, 59000 Kuala Lumpur.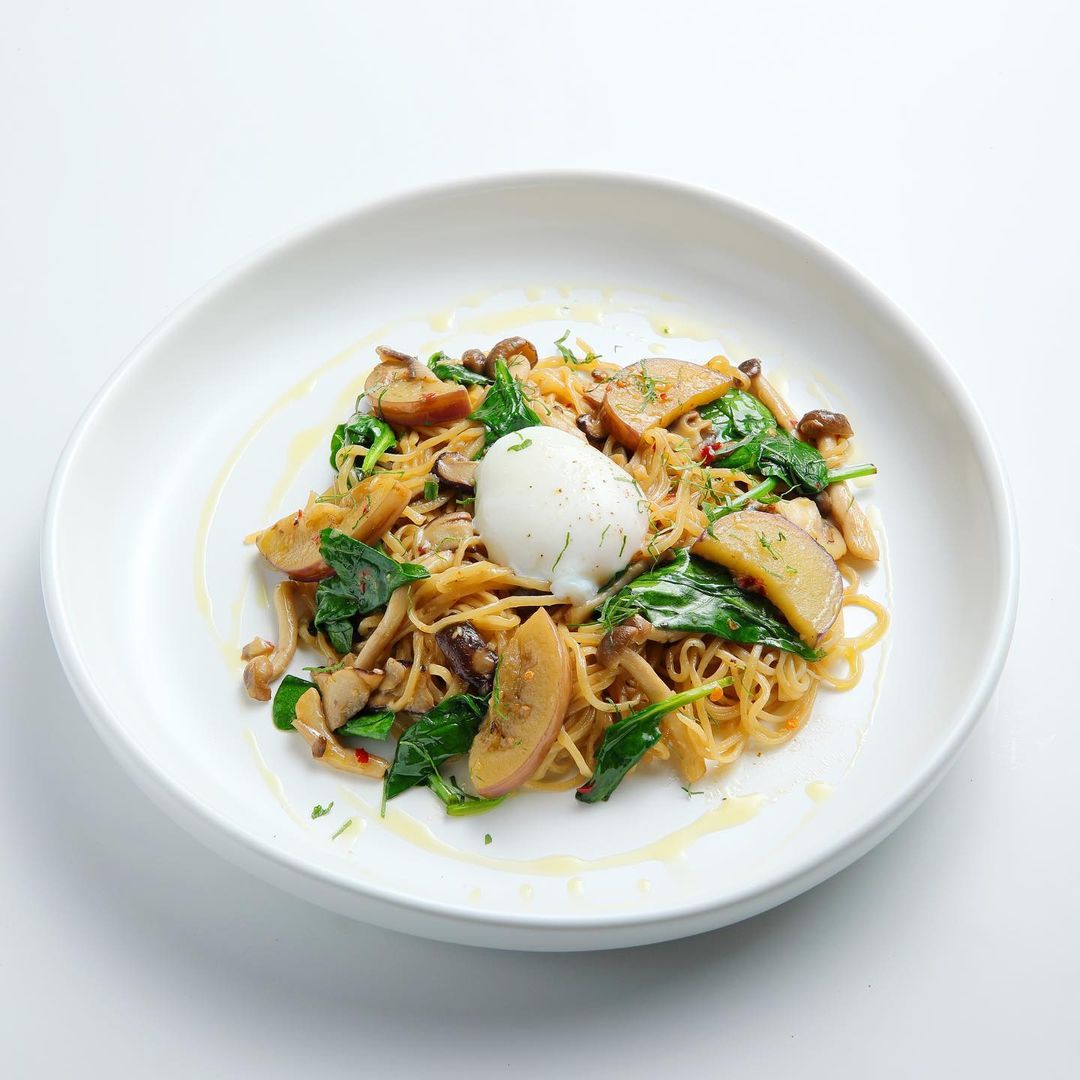 An establishment that prides itself on all things delicious and carbohydrates-driven, Rebel Pasta in Damansara Uptown offers a wide range of pastas in a variety of sauces – from your basic pomodoro base to creamier, pesto-laden options. Some of the more unique flavours include the Thai-Italian Affair, which sees Fettuccine tossed in a rich seafood-abundant Tom-Yam Cream, and the Matcha-Made in Atlantis which features matcha-infused fettuccini in an indulgent pesto sauce.
Open daily from 12PM. Order-in from Grabfood.
Location: No 47G, Jalan SS21/37, Damansara Utama, 47400 Petaling Jaya, Selangor.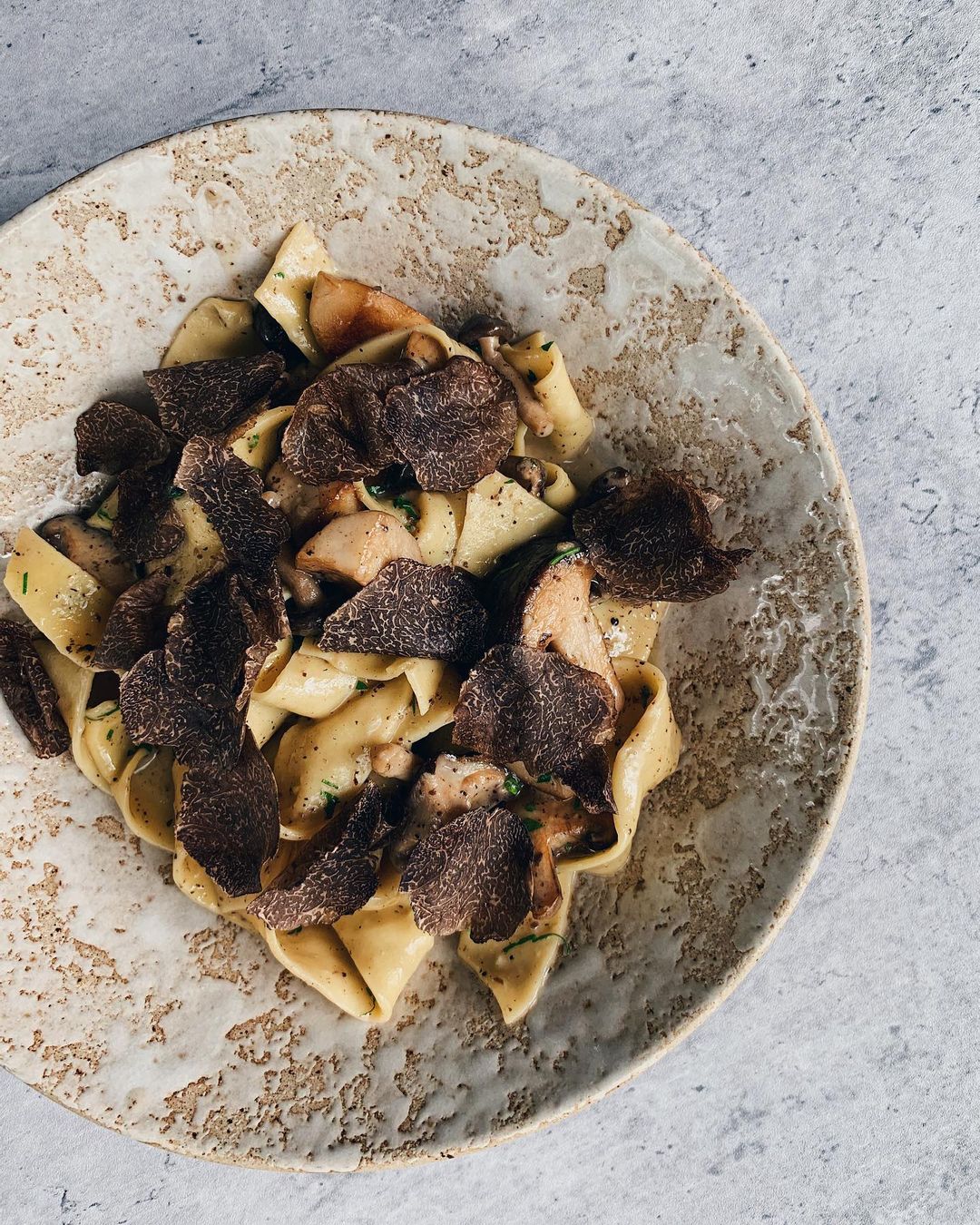 Despite having only three types of handmade pasta dishes to choose from in their MCO delivery/takeaway menu, Gooddam makes sure that each dish makes for a memorable experience that goes beyond your usual favourites. The Sopressini Duck Ragu Pasta is probably the most comfortable of the three, while the Grilled Octopus Tagliatelle is an upgrade of your usual Puttanesca dish. Those who really love to indulge will also find their cravings sorted with the decadent Winter Truffle & Mushroom Tagliatelle, which comes dressed in a velvety butter sauce.
Open daily for delivery/takeaway from 12PM – 7PM. View their menu on Instagram here. Orders can be placed via WhatsApp: 010 766 9708 or online here.
Location: B-G-07 The Hub SS2, Jalan Harapan, Seksyen 19, Petaling Jaya 46300, Selangor.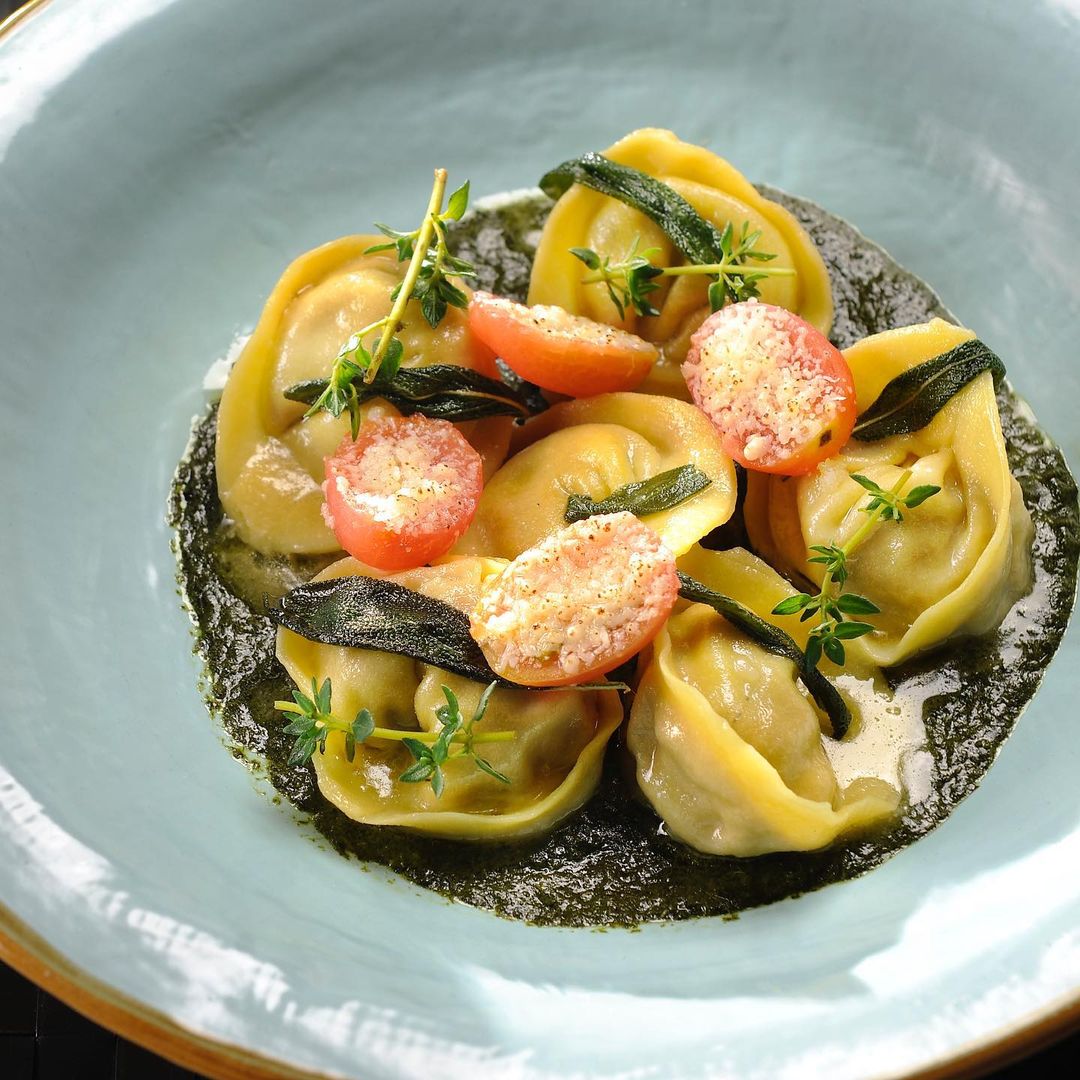 If you're a fan of authentic Italian cuisine, no doubt Nero Nero has made it on your list. The restaurant brings in a pretty wide range of pastas even in its delivery/takeaway menu, with dishes that you probably won't be able to find anywhere else. Vegetarians can get a real kick out of the vibrant Tortellini di Burrata, which sees aged burrata stuffed into homemade beetroot tortellini, and finished off with an equally rich saffron purée drizzled with aged balsamic.
Open daily from 11AM – 8PM. Order here.
Location: L3-02, DC Mall, Damansara City, 6 Jalan Damanlela, Damansara Heights, 50490 Kuala Lumpur.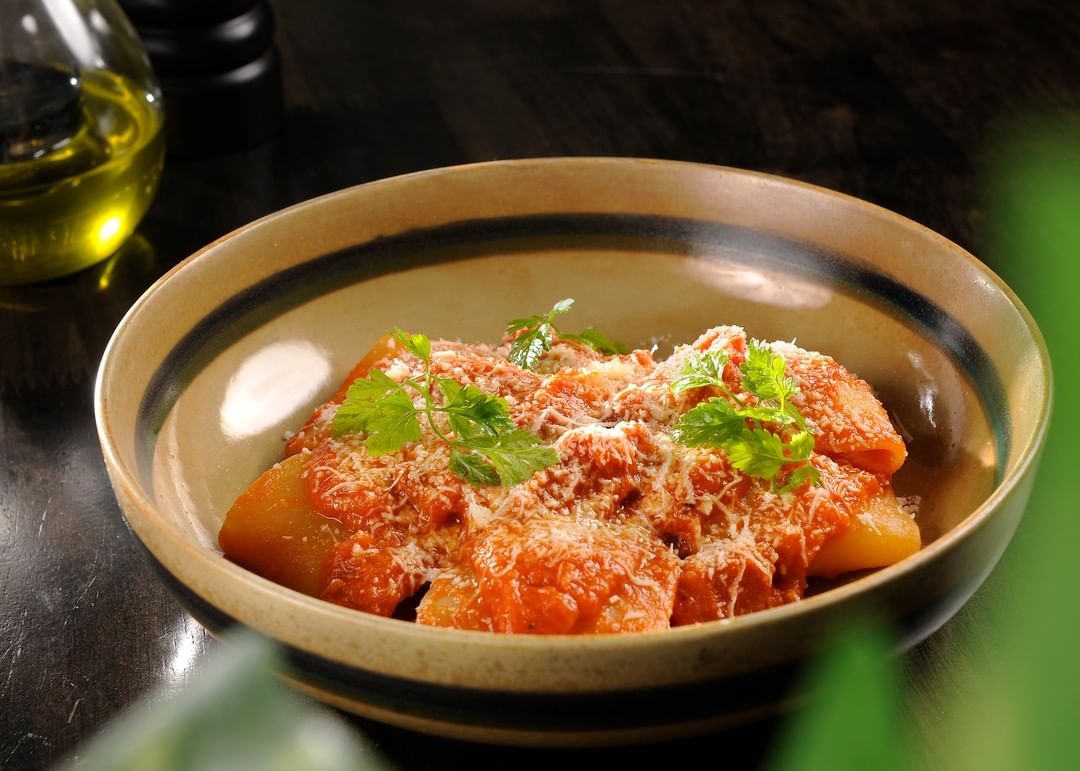 Known for its modern take on classic recipes with a Roman touch, you'll find a good selection of truly indulgent pastas at Natalina courtesy of Chef Diego Reali. The Paccheri Amatriciana comes with slow-cooked smoked duck bacon in a subtly-spiced tomato sauce, while the Agnolotti Alla Romana gives you a taste of Roman-style pasta that's topped with provola cheese.
Open daily from 12PM – 8PM. Order here.
Location: Avenue K, Lot 06 – Level 03, 156 Jalan Ampang, 50450 Kuala Lumpur.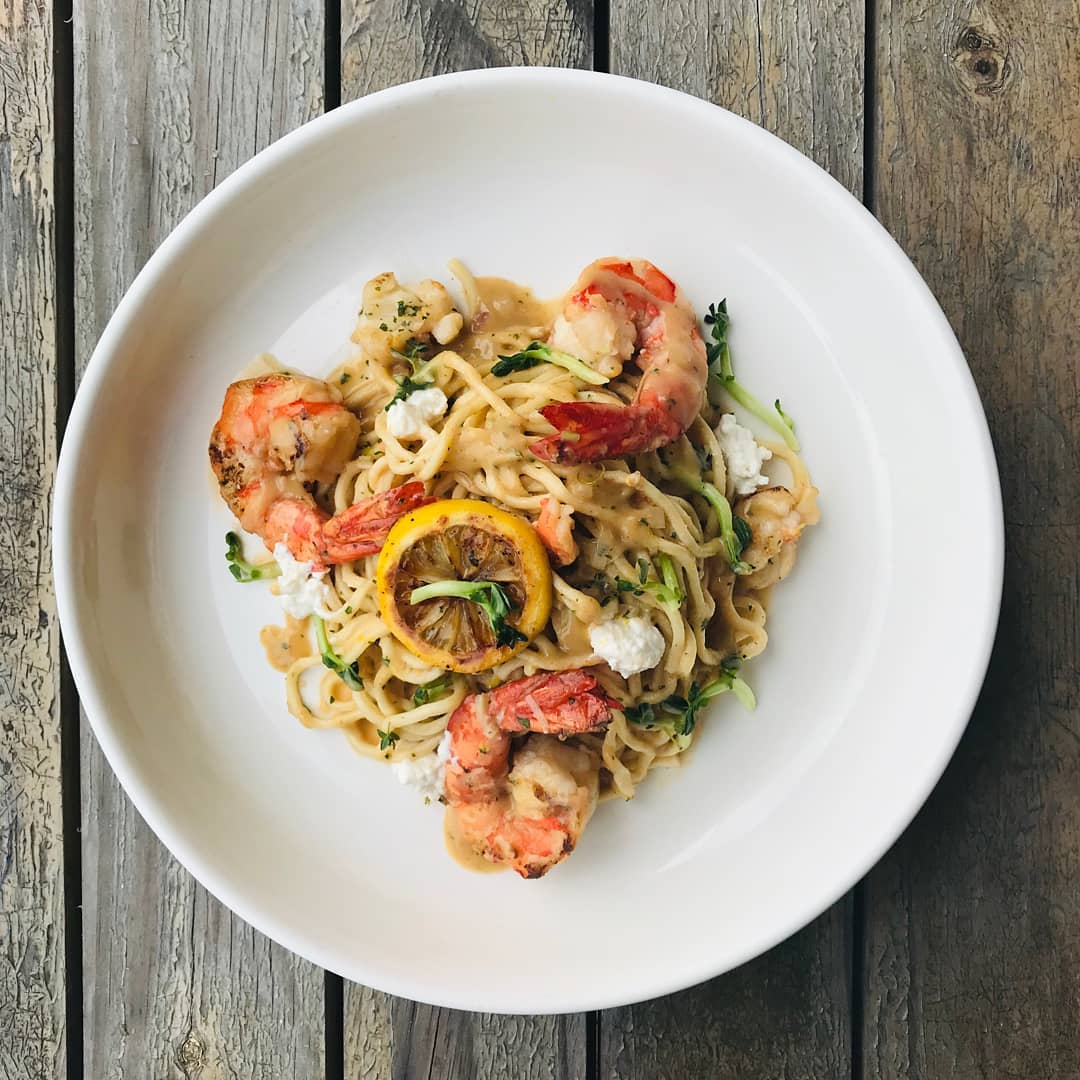 Instead of tucking into the usual beef, lamb, or pork-based dishes, why not let your palate venture out to the coast instead with the seafood-forward pastas at Osteria Gamberoni? Its signature Tagliolini Gamberi e Limone is a fresh and subtle dish that makes for a great light lunch, but if you're looking for something that packs a greater savoury punch, the Spaghetti in Salsa Alici uses anchovies, white wine, and chilli to create a complex and bold expression that's probably better-suited to local palates.
Open from Wednesday – Monday, 11AM – 8PM. Order here.
Location: 17, Jalan Yap Ah Shak, Chow Kit, 50300 Kuala Lumpur, Wilayah Persekutuan, Kuala Lumpur.
You may also like: New offerings from Osteria Gamberoni pay homage to freshness.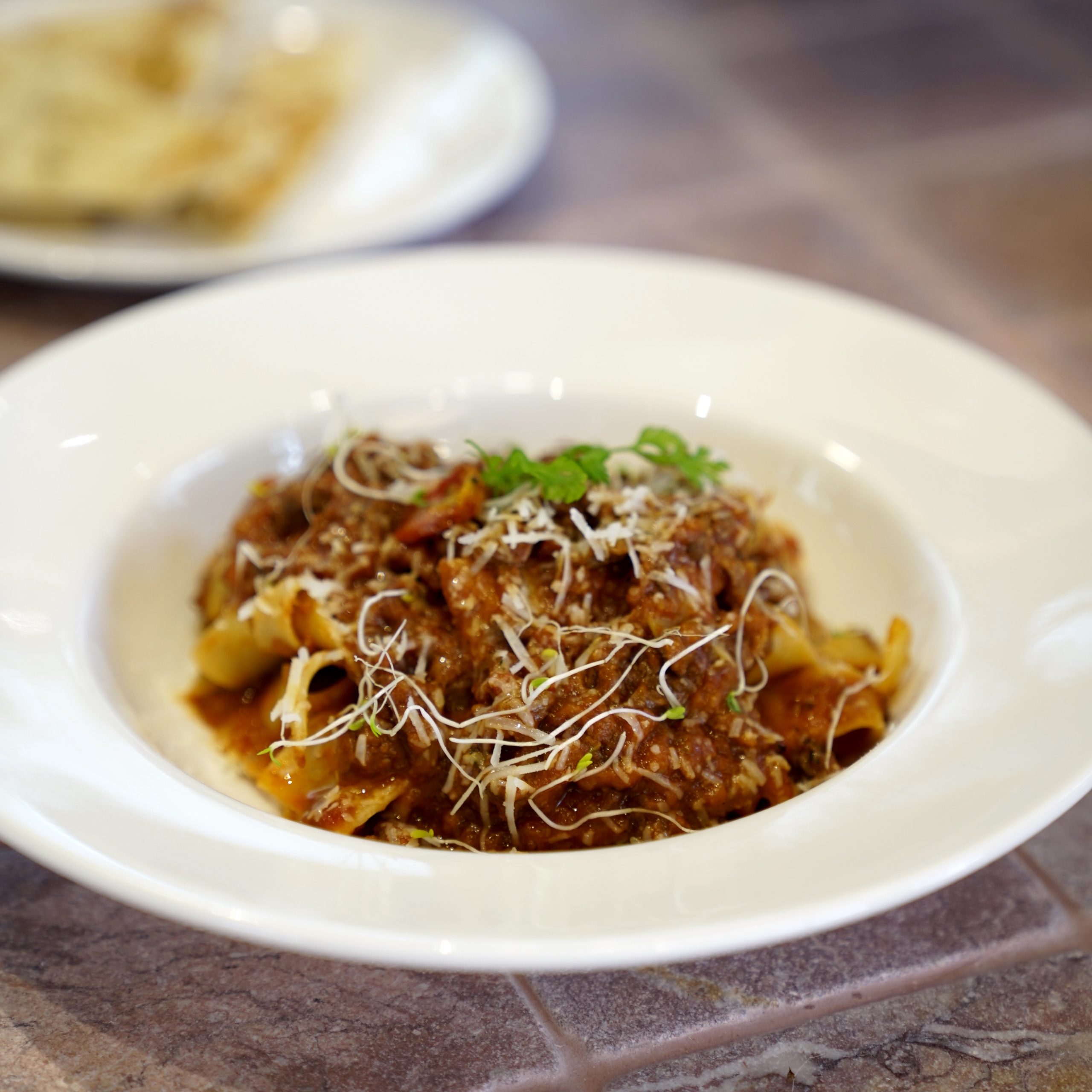 One of the newer kids on the affluent side of Bangsar, you can tuck into authentic Tuscan and Emilian recipes ranging from pizzas to pastas at this Petra Cucina flagship. While their pizzas are definitely worth taking a bite out of, don't miss out on their offerings in handmade pastas. Go for the Pappardelle al Ragu or Gnocchi alla Sorrentina if you're looking for something comforting, while those with a more adventurous palate can be satiated with the Tonarelli ai Frutti di Mare which is a spicy expression of what the sea has to offer.
Open daily from 10AM – 8PM. Order via Grabfood or WhatsApp or call 017 394 8050.
Location: Ground Floor, Bangsar Shopping Centre, Jalan Maarof 59000 Kuala Lumpur.
Read our Q&A with the Roberto Guiati, the founder of Roberto's 1020: A heartwarming taste of Tuscany: Roberto's 1020 at BSC.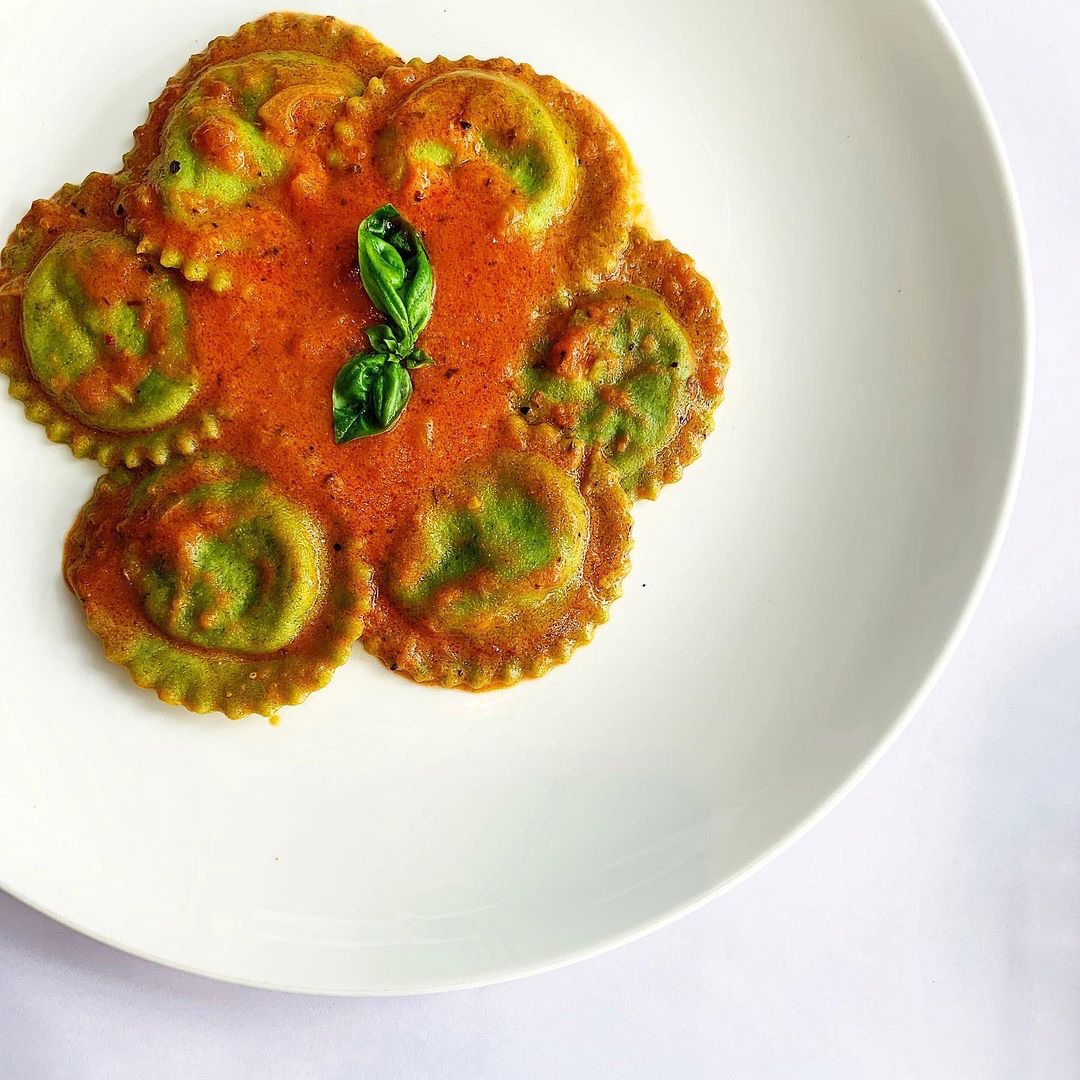 Portofino is another local favourite amongst Bangsarians as a no-nonsense restaurant that offers hearty Italian fare. They offer both dry and homemade pasta dishes according to your preference, ranging from traditional recipes to more contemporary renditions. If you're looking for something comforting to really soothe your soul during lockdown, you can treat yourself to their homemade Baked Lasagna, which features layers upon layers of fresh pasta, slow-cooked beef ragu, parmesan, and luxurious béchamel.
Open daily from 10AM – 8PM. Order via Foodpanda, or call 016 775 2387 (Lucky Garden) or 016 697 9741 (Bangsar South).
Locations: Lucky Garden, 1 Persiaran Ara Kiri, Bangsar 59100 Kuala Lumpur | Bangsar South, 59200 Kuala Lumpur.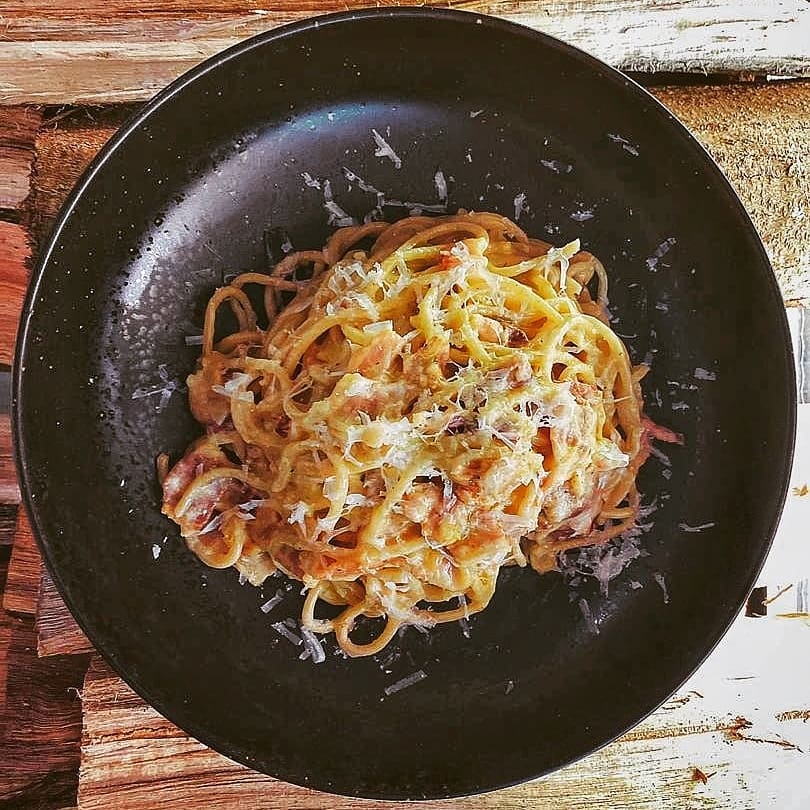 While you're probably more acquainted to Proof pizzeria at APW, its sister restaurant Grano is fully equipped to bring you rustic, honest servings of pasta. Here you can find regional dishes and fresh pastas to warm the soul. For something with a good bite, try the Spaghetti alla Chittara which features cuttlefish, prawns, and smoked salmon to satisfy seafood lovers. And if you're a fan of the classic Spaghetti alla Puttanesca, you'll find a better structure and vessel to carry the deeply savoury, spicy sauce with the use of Reginette.
Open from 12PM – 7PM. Order via Grabfood (under Proof) or Beepit.
Location: 29, Jalan Riong, APW Bangsar, 59100 Kuala Lumpur.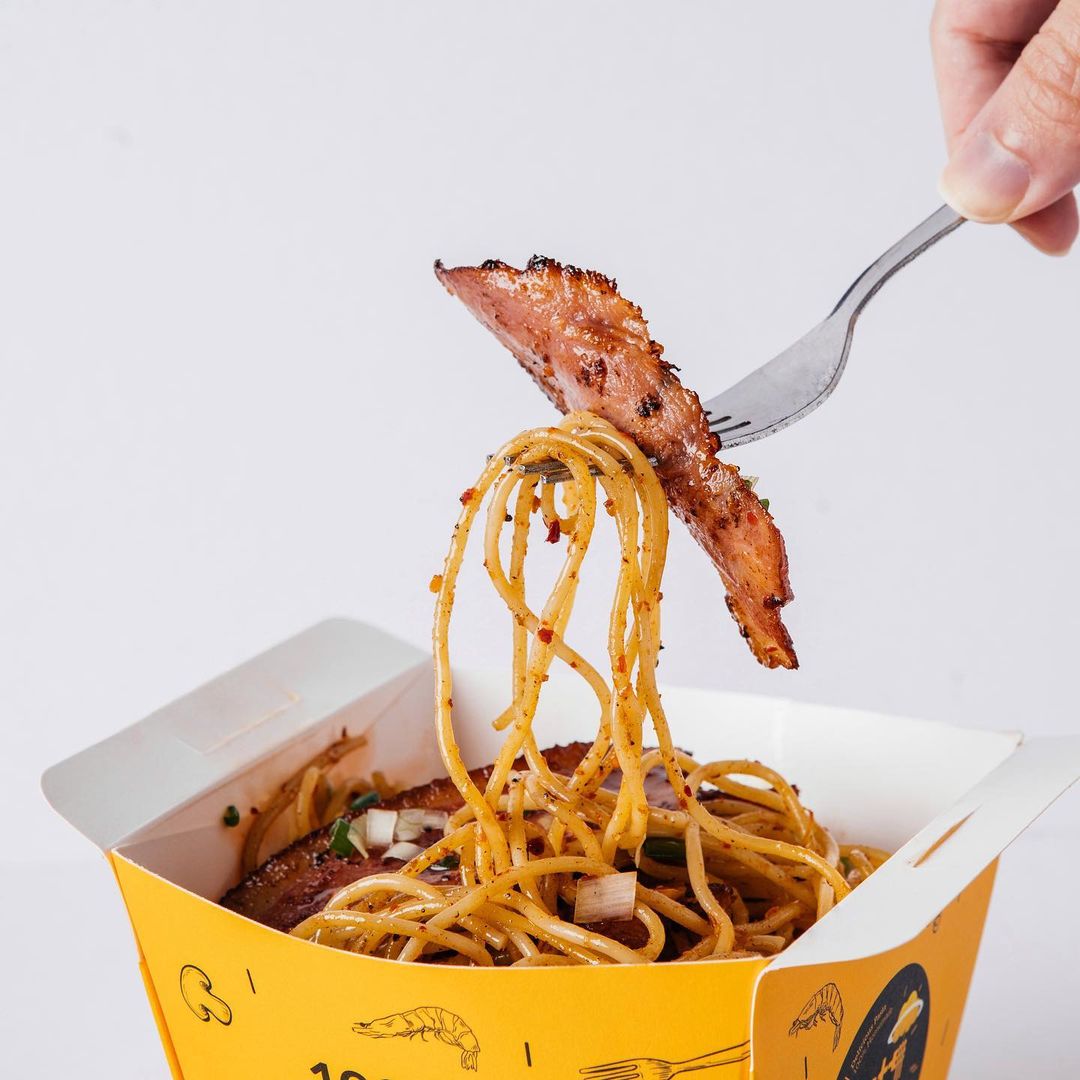 If you just need a quick, casual, and fuss-free fix, Just Pasta by Define Food serves up family favourites such as the Just Beef Bolognese alongside more contemporary flavours, including the Golden Salted Egg Chicken Pasta and Spicy Mala Duck Aglio Olio. You may also customise your own pasta by choosing from their 6 different sauces and 10 different toppings to create the carby indulgence you crave.
Open Monday – Saturday from 10.30AM – 7.30PM. Order via foodpanda or Grabfood.
Location: 29-1, Lingkaran Syed Putra, Mid Valley City, 59200 Kuala Lumpur.