Where there is comfort food, there is hope. And Roberto's 1020 Osteria in Bangsar Shopping Centre is bringing a warm fuzzy light to Malaysians enduring the pandemic and chilly weather with its heartwarming authentic Tuscan and Emilian cuisine.
Located next to the main entrance in BSC, it connects a chic air-conditioned indoor area with a roofed patio and outdoor lounge, where guests are welcome to watch the pizza-making magic happen. The atmosphere is simply class, yet the rustic brick-and-orange hues exude a casual and inviting aura, evoking images of family get-togethers and romantic dinners.
Roberto Guiati, the restaurant's founder and CEO of PETRA Cucina decided to open Roberto's after realising that authentic Tuscan and Emilian cuisines weren't easy to come by in Malaysia. Its menu features classic, traditional recipes – some even from his own household – that have been used for centuries but continue to feed Tuscan homes today.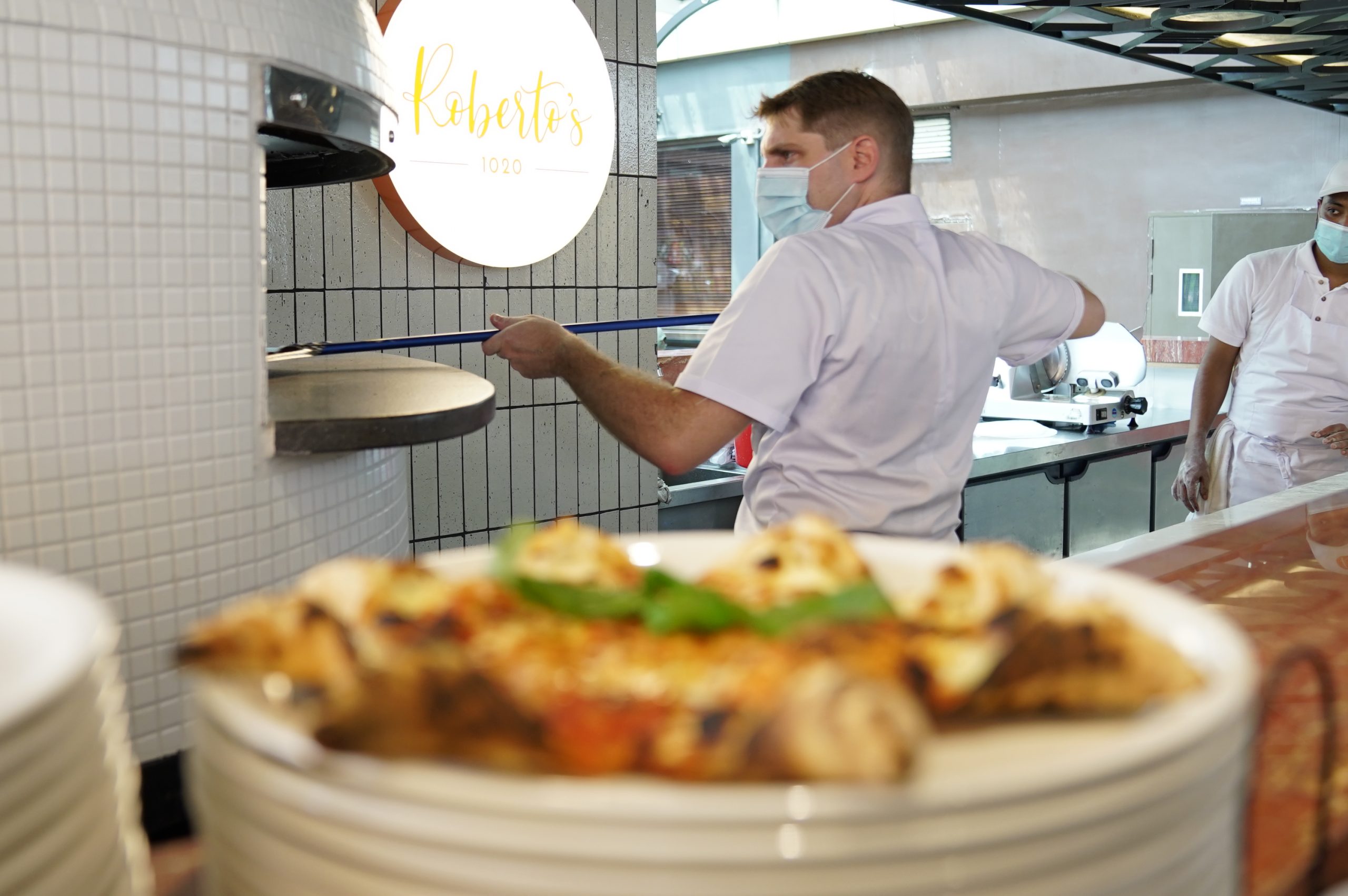 While classic and gourmet pizzas take center stage at Roberto's, other culinary staples such as handmade pastas, soups, cold cut platters are also featured in the menu, alongside contemporary dishes like paninis and burgers. The beverage menu also boasts a unique selection of wines sourced from the Tuscan countryside, while aperitivo hour can be best enjoyed at Roberto's fully equipped bar, where the mixologist whips classic cocktails such as the Aperol Spritz to help whet the appetite.
We got to speak to Roberto on this newest addition to the affluent Bangsar neighbourhood, and why tradition continues to flourish even in modern life.
With the success of Zenzero and Luce Osteria Contemporanea, what made you decide to open up Roberto's?
At PETRA Cucina, we recognised an opportunity in the market that is ready for a new dining and entertainment concept with stylish urban interiors, fresh authentic recipes and a service concept based on the warm hospitality which both Italy and Malaysia are known for. We strive to be authentic through the products we offer, our service, the environment, and ambiance of our outlets.
Despite the current situation, we believe that the time is right to begin stimulating the Malaysian economy and the F&B industry is crucial in leading this. We are doing what we can to provide employment and income to our staff in such turbulent times.
How does Roberto's distinguish itself from the aforementioned restaurants?
I've always looked for restaurants that serve authentic Tuscan and Emilian food, but i realised that it is underrepresented here in Kuala Lumpur. I decided to create a restaurant brand that would fuse my Tuscan roots with my love for authentic Italian food and culture. However, true to our other restaurants, we want to deliver original Italian hospitality served in a stylish urban setting, by combining traditional regional cuisines, authentic ingredients and Italian flair to create a memorable dining and entertainment experience.
Could you give us an insight on what are the specialties of the Tuscan and Emilian cuisine that's offered in the restaurant?
Tuscan and Emilian cooking is all about simplicity. In Tuscany, a lot of the ingredients are sourced from the region itself. The Tuscan countryside is abundant with fresh produce by farmers whose families have lived in the region for decades, if not, centuries. The concept of Tuscan and Emilian cooking is that simple meals can be made in big portions for everyone to share. The cuisine does not need to use heavy seasoning or elaborate preparation to create a meal. It draws natural flavours from fresh ingredients in the region. And considering the fact that our Chef is from Emilia Romagna region, the same hometown as me.
Are there any dishes featuring recipes from your own household?
Definitely. The Papardelle with Beef Ragout, Mushroom Risotto (Risotto al Funghi Porcini), Tagliatelle Pasta (Tagliatelle al Funghi), Eggplant Parmigiana (Parmagiana di Melanzane), and the Lamb (Duo d'Agnello).
What are some of the dishes that guests must try at Roberto's that may not be found in Zenzero or Luce?
Some of the pizzas, as they are specially made for Roberto's. Spaghetti Carbonara, Penne Amatriciana, the Roberto's Beef Burger, the Vegan Burger, and all our piadine style panini with bread baked in the pizza oven. We are also going to be open for breakfast at Roberto's.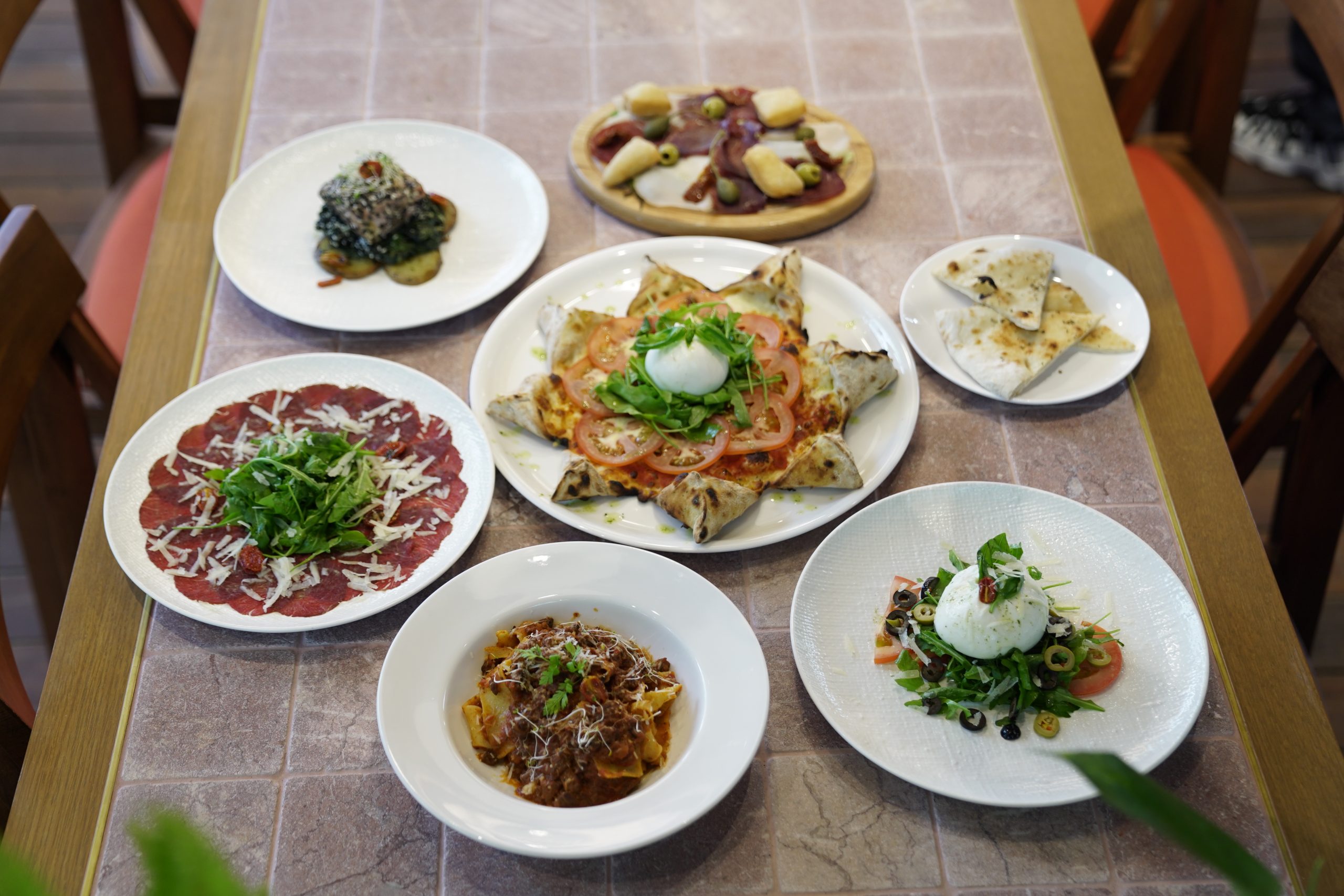 Why did you decide to pursue a chain expansion for Roberto's?
As the flagship outlet for PETRA Cucina, the goal with Roberto's is to open many more outlets and we will continue to deliver Italian flair and hospitality wherever we take the brand. We've identified several markets and areas as our goal for eventual locations, as we want to be strategic with our growth and expansion plans.
With Roberto's, we want to show that we can establish an authentic Italian restaurant right here in Malaysia and take it around the globe. It allows us to show that Malaysia is fully capable of being a developmental hub for the F&B industry, that we can export our successful businesses to other cities in the world.
Why is sticking to tradition so important to Italians, compared to pushing for, let's say, the greatest version of a recipe?
To say that the greatest version of a recipe is subjective. Many Italian households would say that their version of the recipe is the greatest, as it is common for Italian matriarchs to put their little spin, hacks or modifications to their recipes. But everything in Italian is, in itself, traditional – from the ingredients and the recipes, to the cooking and the setting. As Italians, we don't just come up with food in a whim. Tradition is important because it's the part of our culture and identity that we pass down to future generations. I believe the same value holds true for Malaysians when it comes to preserving traditions as well.
Reservations at Roberto's 1020 Osteria can currently be made by calling or WhatsApping 017-3948050. Opening hours are 10am – 12am daily. For more details and updates, visit their Facebook or Instagram pages.
Photos: Roberto's 1020