From Medieval-inspired designs to flower-embroidered pieces to skiing attire, Fall 2017 Couture certainly brought out the many different facades of high fashion.
The Paris Haute Couture Fashion Week is one of our favourite seasons on the fashion calendar, when the biggest names in high fashion explore the boundaries of art and fashion to bring about exclusive pieces that can literally turn heads – whether for better or for worse.
So far, Chanel and Christian Dior have made quite the impression with their runway sets, while Proenza Schouler's debut in the City of Lights left us eager for more of the designer's upcoming collections.
Now that the highly-anticipated event is coming to an end, we pick out some of the best and most bizarre collections: From Medieval-inspired designs to flower-embroidered pieces to skiing attire, Fall 2017 Couture certainly brought out the many different facades of high fashion.
Atelier Versace: Medieval-inspired metallic accents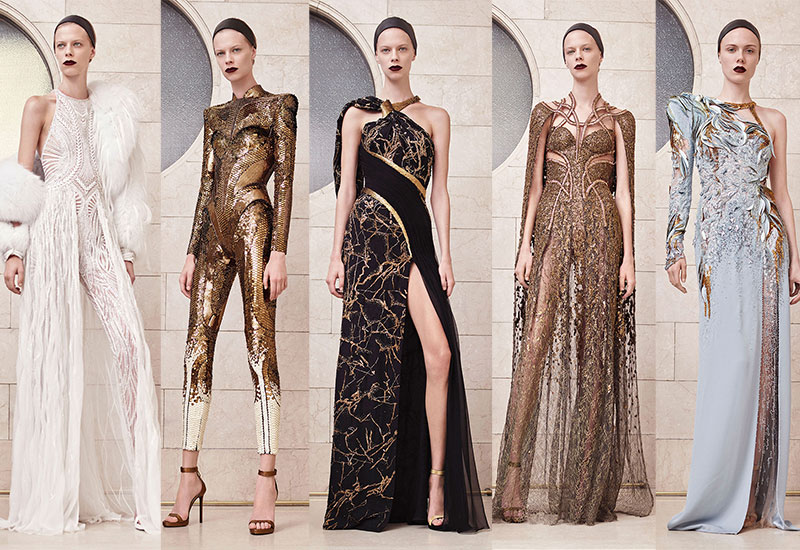 Donatella Versace has quite the reputation for drawing inspiration from the Medieval times for her intricately-detailed designs, and as expected, her Fall 2017 Couture pieces were very much in keeping with her style. While the show (a private presentation in the first-floor salon of the Versace store on the Avenue Montaigne) may have been unpretentious, the collection was anything but. Featuring high-octane floor-sweeping dresses and suits with metallic embroidery or 3D-printed motifs, Versace has yet again proven that sometimes, more is more too.
Fendi: A vibrant flower fantasy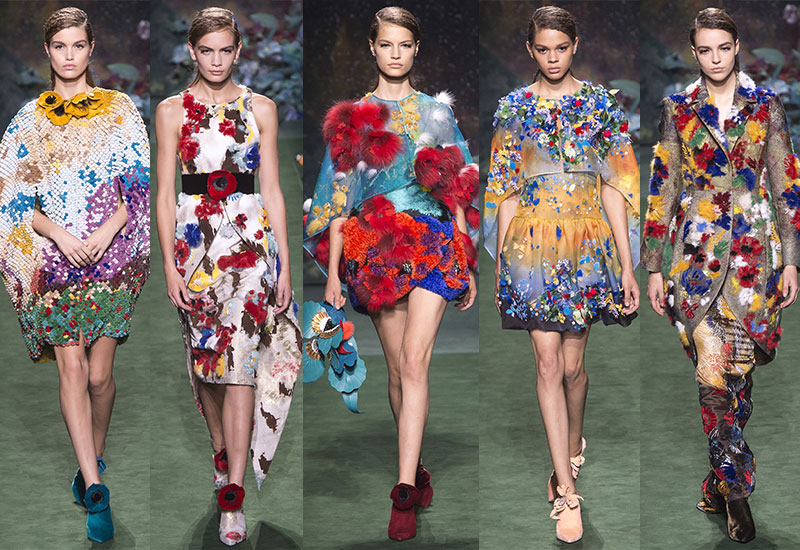 Unlike his typical monotonous black, grey and navy palette for Chanel, creative designer Karl Lagerfeld presented an incredibly colourful collection for Fendi's third haute fourrure show, with an obvious theme – flowers. Lagerfeld's use of mink, leather and velvet to construct varied and vibrant blooms embroidered all over dresses, jackets and coats resulted in a multi-dimensional collection that was simply a work of art. Even the shoes and bags beautifully complemented each look and the theme, altogether transforming the Théâtre des Champs-Élysées into a dreamy flower fantasy.
Elie Saab: Beauty pageant meets Game of Thrones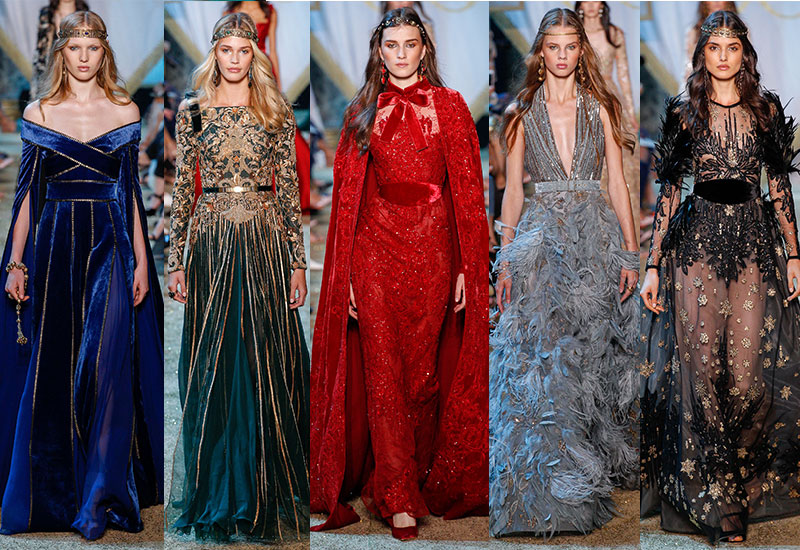 The Game of Thrones franchise has gone from books to TV screens and now onto the fashion runway, with the latter courtesy of Elie Saab. Don't get us wrong, the Lebanese designer's collection wasn't made for battle – no, these elegant pieces were meant for victory celebrations and royal galas and lavish parties fit only for the greatest queens. Analogies aside, the pageant-like night gowns feature some of the most intricate beadwork and embroidery on the runways this season, making the collection one of our personal favourites.
Jean Paul Gaultier: Skiing in the summer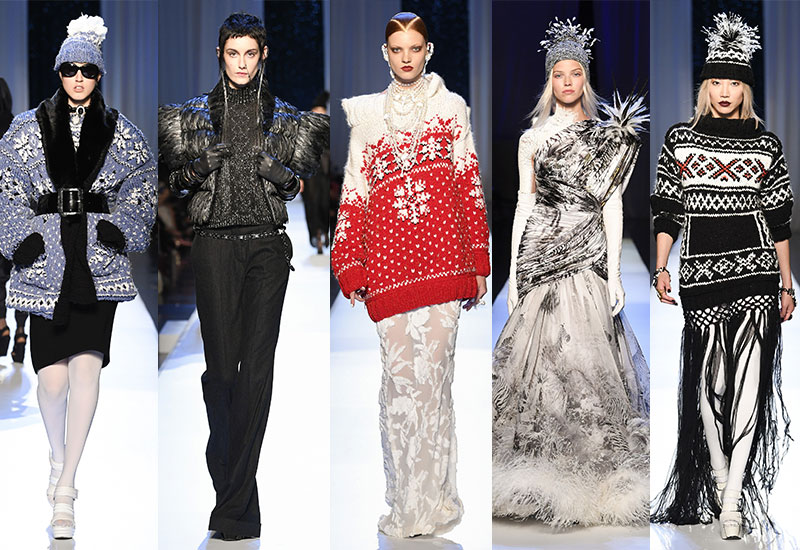 To be fair, Jean Paul Gaultier's ski-themed collection was made for the fall/winter season, but the fact that it was showcased on a warm summer's day in the Rue Saint-Martin studio is undeniably ironic. Once we go over that though, we could appreciate the impressive handiwork and tailoring that shone through the collection, especially in the knit sweater dresses and one feather-embroidered ice-queen-befitting dress in particular. We also noticed the collection featured a number of headscarves (or hijabs), which could be a move to appeal to a wider audience.