Posts by tag
haute couture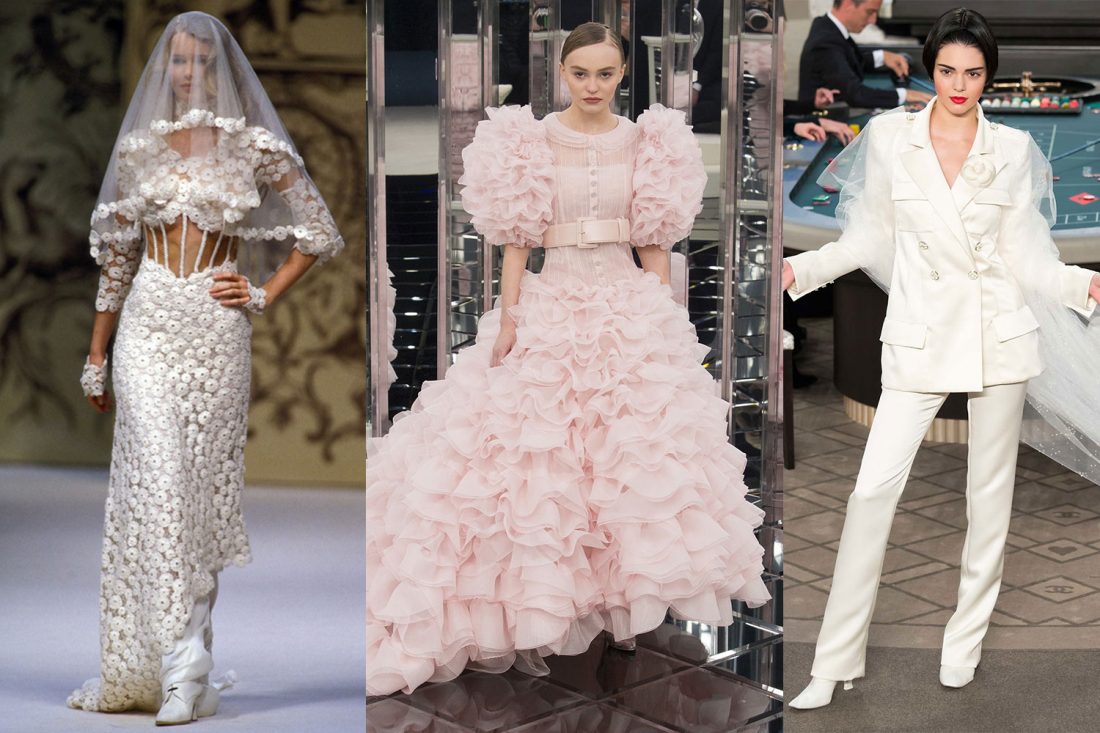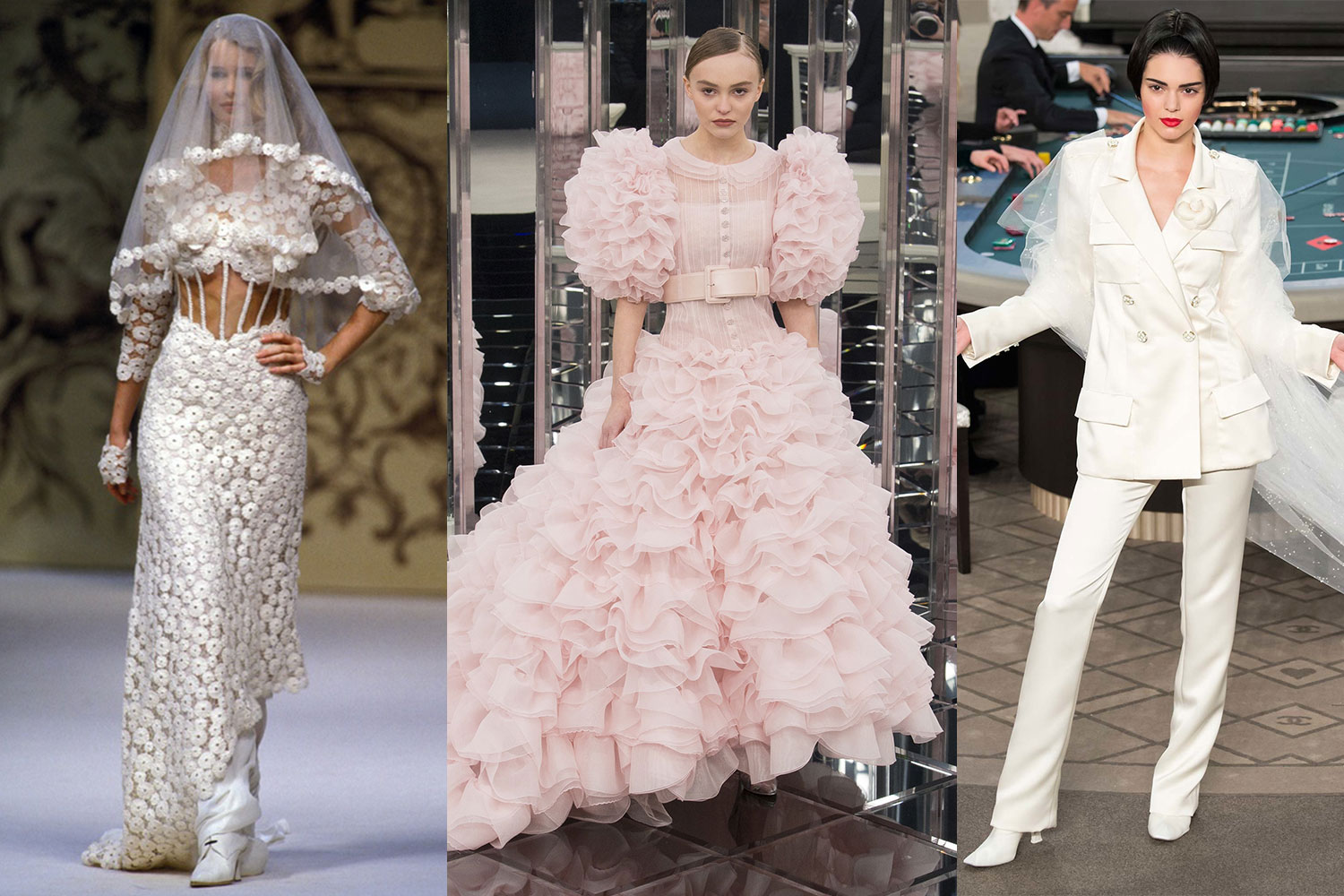 "Dress shabbily and they remember the dress, dress impeccably and they remember the woman."
Everytime couture week comes around, Chanel's wedding dress finale becomes the talk of the town. Of course, it helps when the designs are modelled by A-listers of the year, including the likes of Claudia Schiffer, Devon Aoki, Linda Evangelista, Cara Delevingne and Lily Rose Depp in the past.
As founder Coco Chanel put it herself, "Dress shabbily and they remember the dress, dress impeccably and they remember the woman." Though in this case, we'd say the two complement each other equally.
From Claudia Schiffer's sexy white minidress to Lily Rose-Depp's tulle-layered pink gown, here are 20 of the most iconic bridal looks featured on Chanel's haute couture aisles.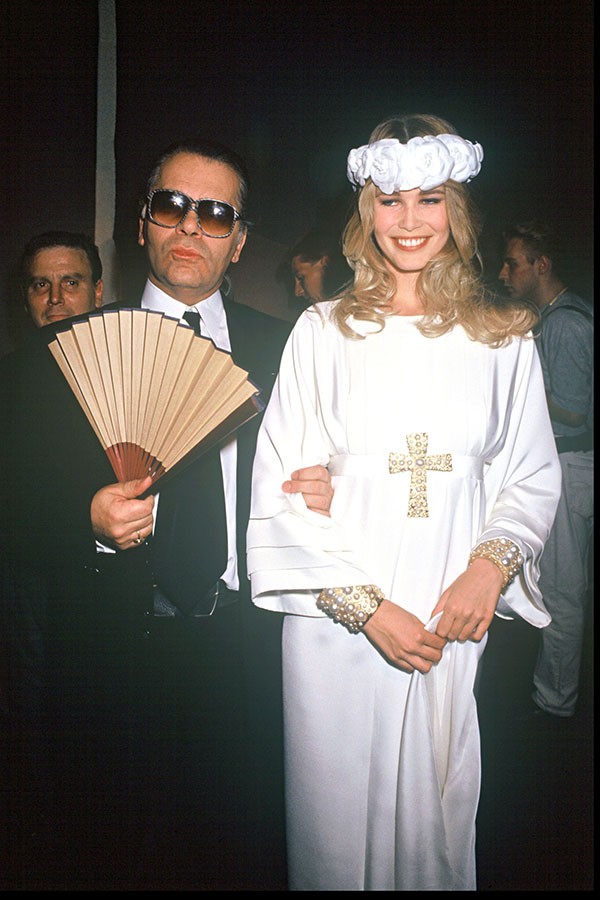 Claudia Schiffer debuts as the first Chanel bride at the Fall 1991 couture show in a priestly gown.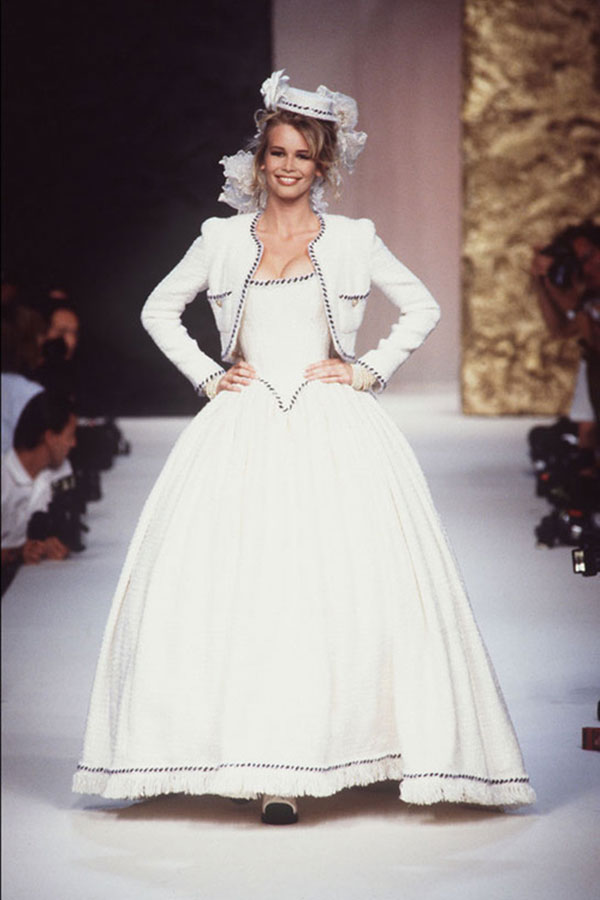 She returns the following Fall, wearing a matching jacket with her shepherdess-like gown...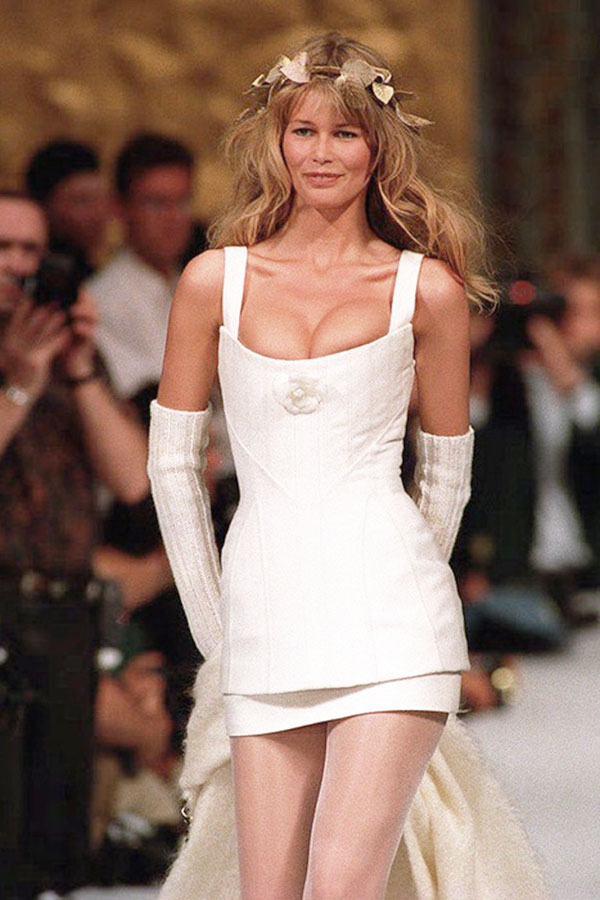 ...and again at the Spring 1993 show, in a sexy minidress and gloves for a touch of elegance.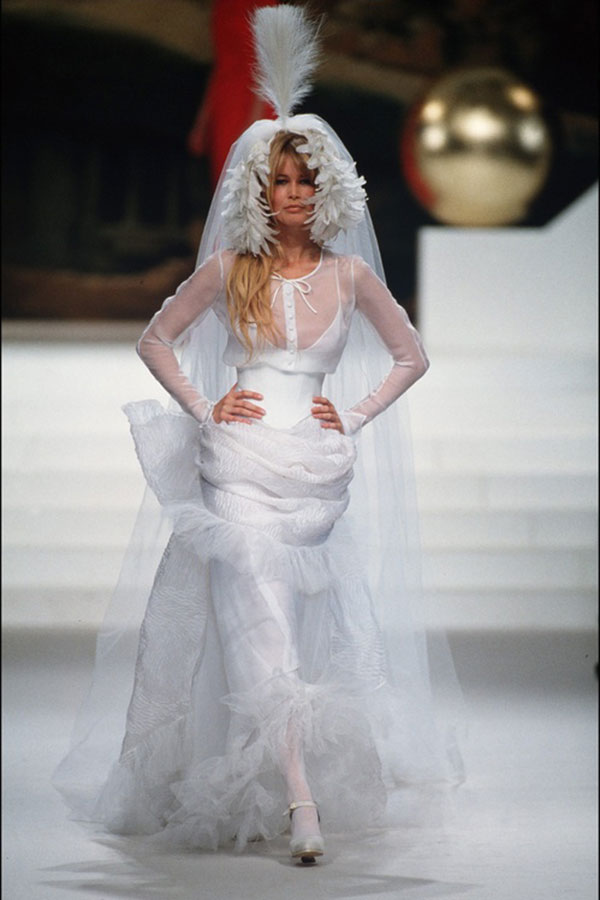 She closes the Spring 1994 show in a long-sleeved sheer dress and feather-adorned veil.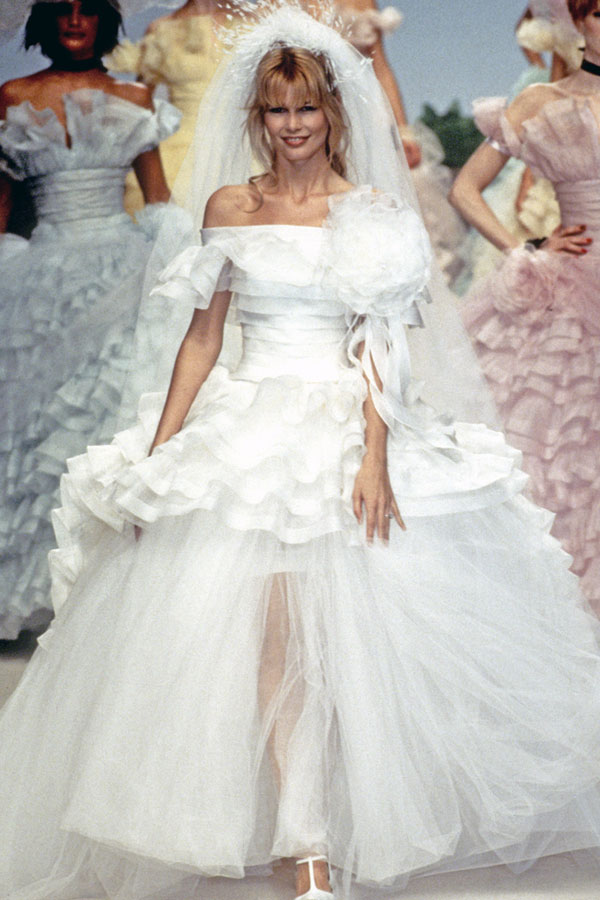 But our favourite look on Schiffer has got to be this gorgeous ruffle and tulle gown for Fall 1995.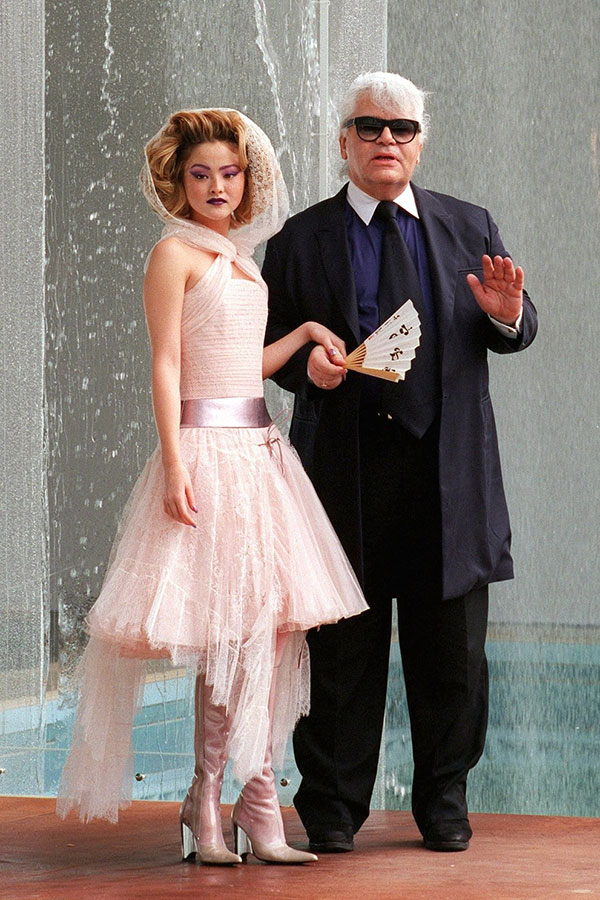 Karl Lagerfeld accompanies Devon Aoki in a pink midi dress and boots at the Spring 2000 show finale.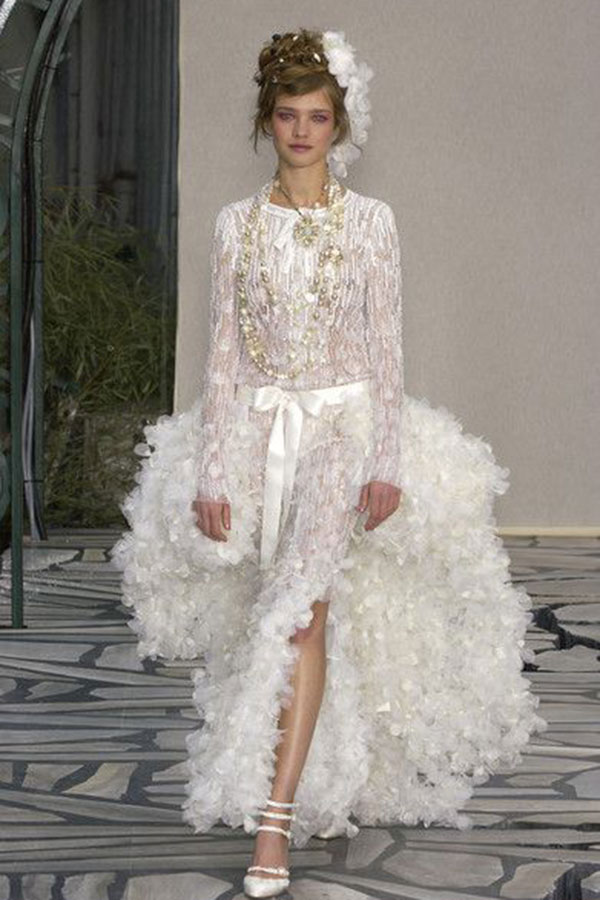 Natalia Vodanova takes over for Spring 2003 in a lace dress with layered bead necklaces on top.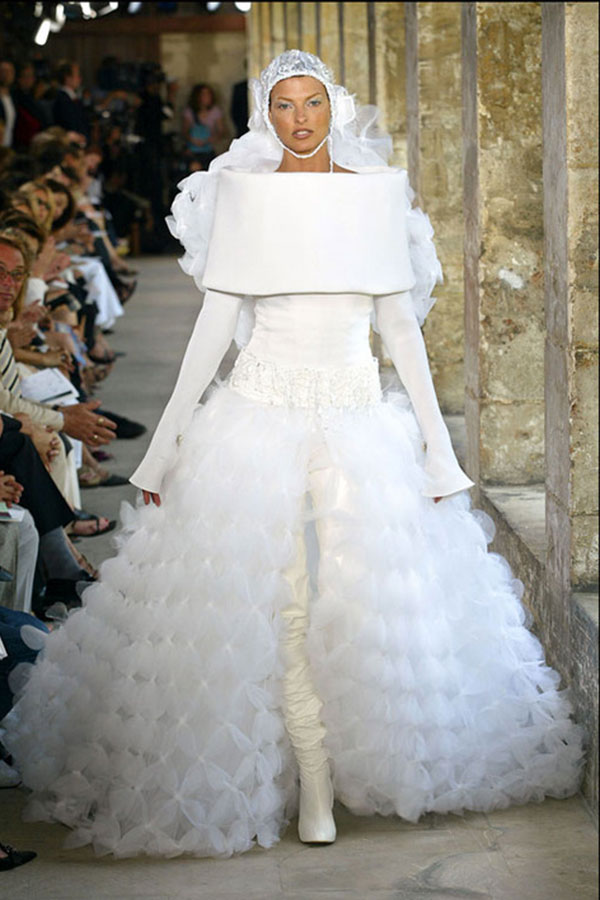 Linda Evangelista has got everything covered - literally from head to toe - at the Fall 2003 show.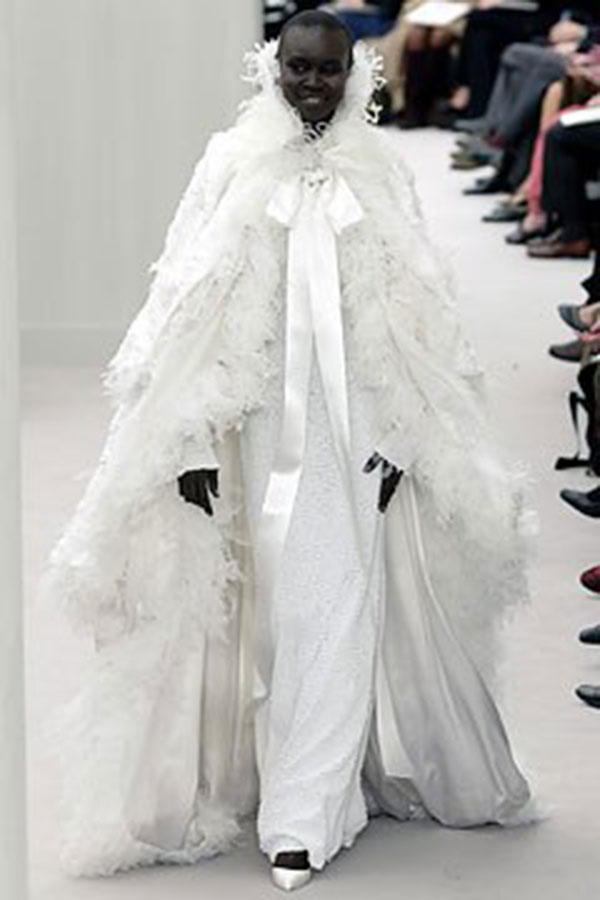 Alek Wek closes the Spring 2004 show in a beaded gown and thick feathery cape.
Lily Cole for Spring 2006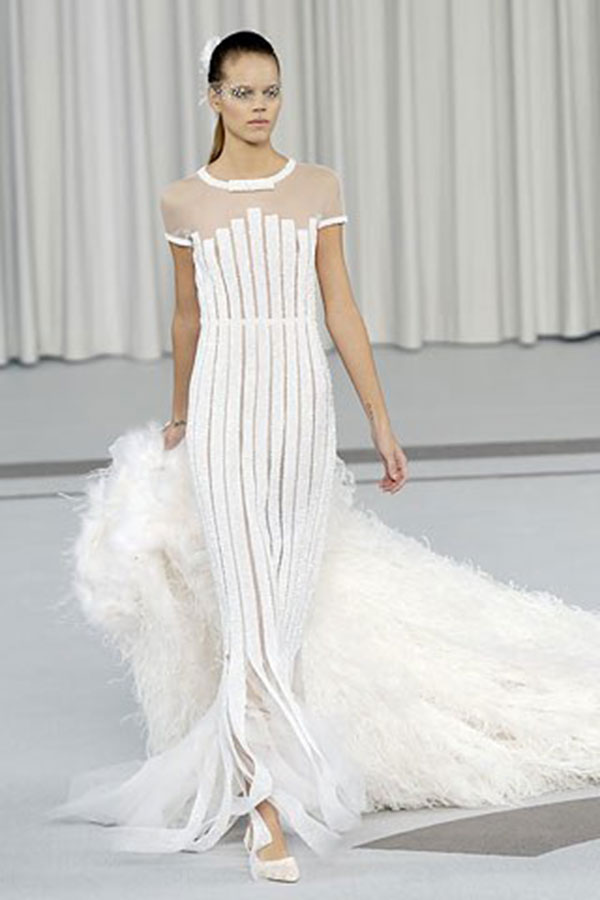 Freja Erich dons a simple, no fuss gown for Spring 2007, along with a more elaborate cape.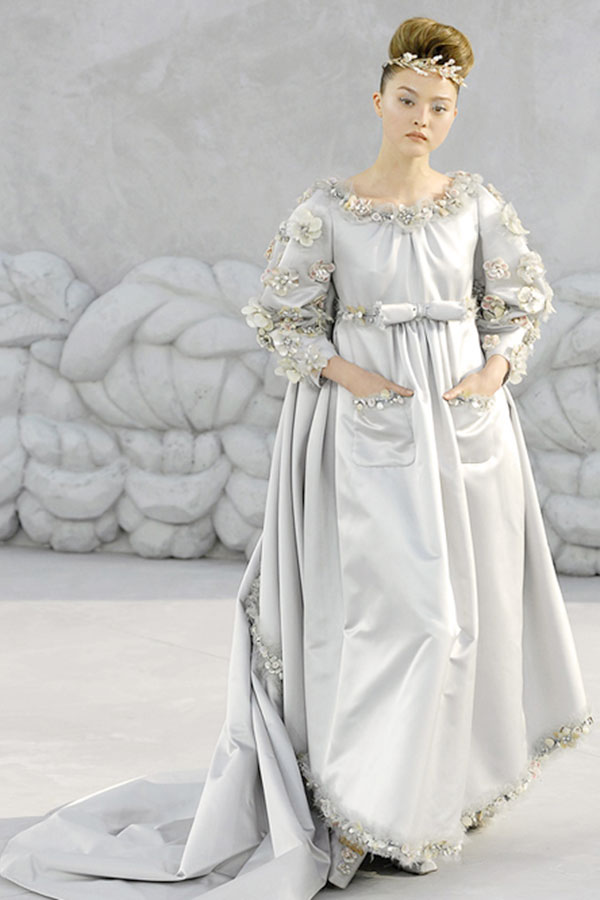 Devon Aoki makes an astounding return as a pregnant bride wearing a flower-adorned grey dress for Spring 2008.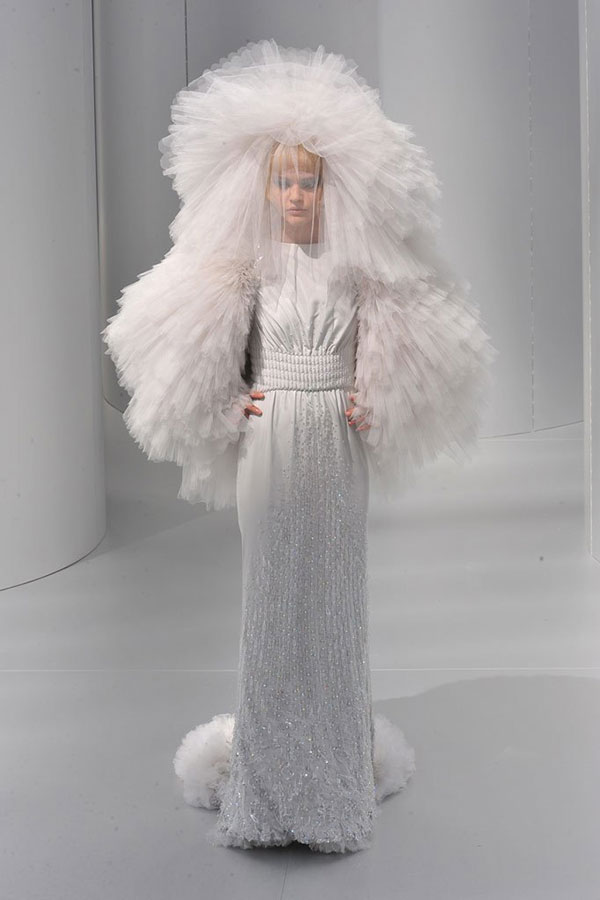 Sasha Pivovarova is all ruffled up for the Fall 2008 show.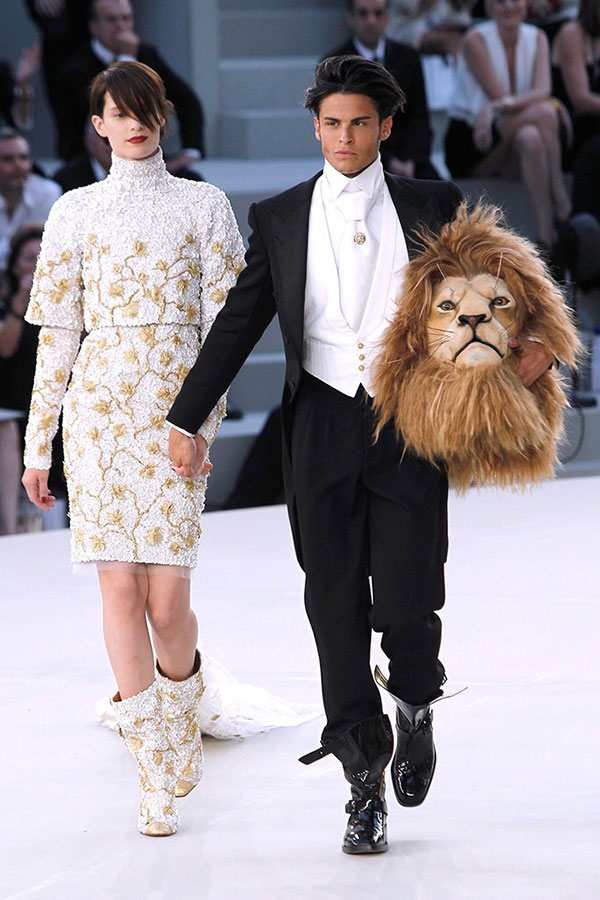 A dashing Baptiste Giabiconi accompanies the bride, Iris Strubegger who wears a gold-embroidered shift dress with matching ankle boots.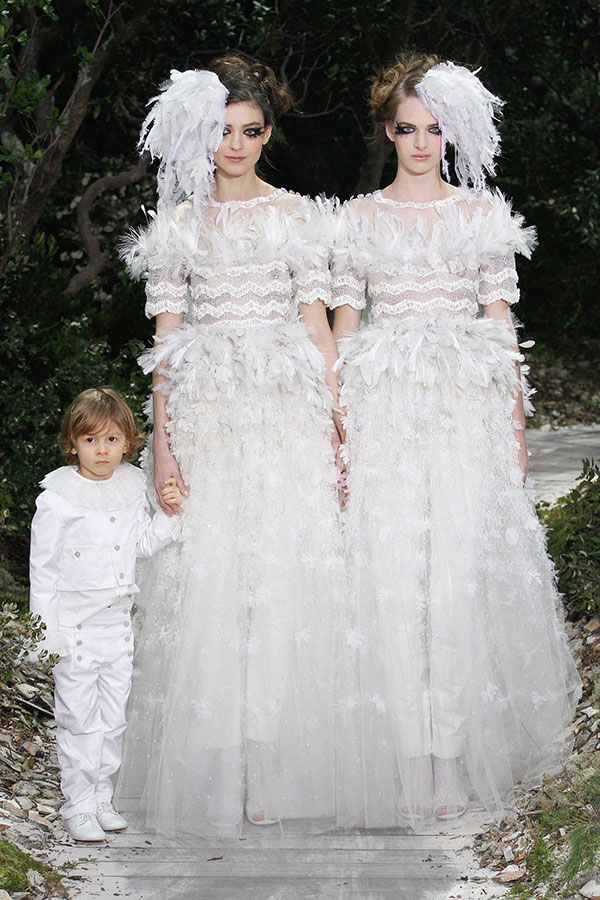 Guests at the Spring 2013 show had a pleasant surprise when models Kati Nescher and Ashleigh Good wore the same dress down the aisle for the finale. Well, two is better than one they say.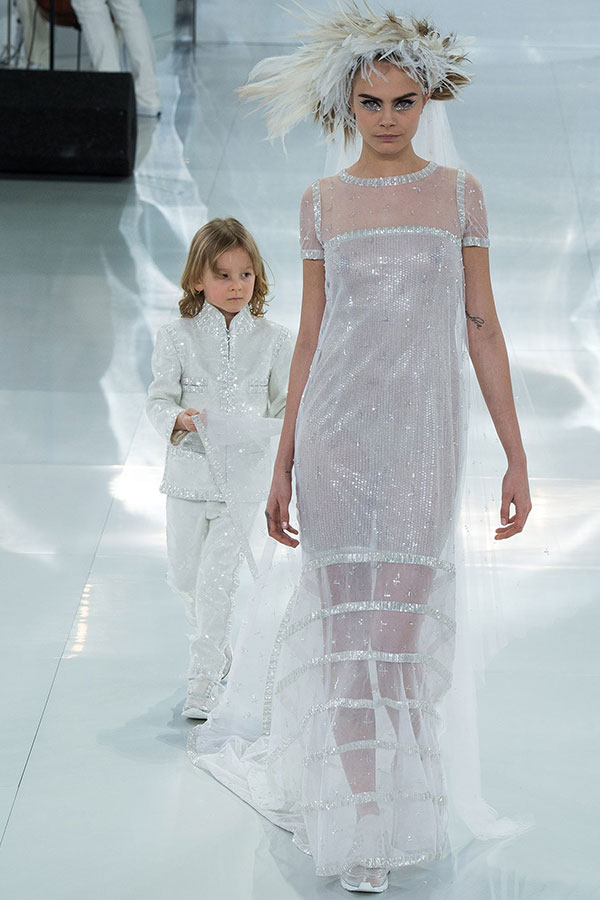 Cara Delevingne has an adorable pageboy to carry her trailing sparkly veil at the Spring 2014 show.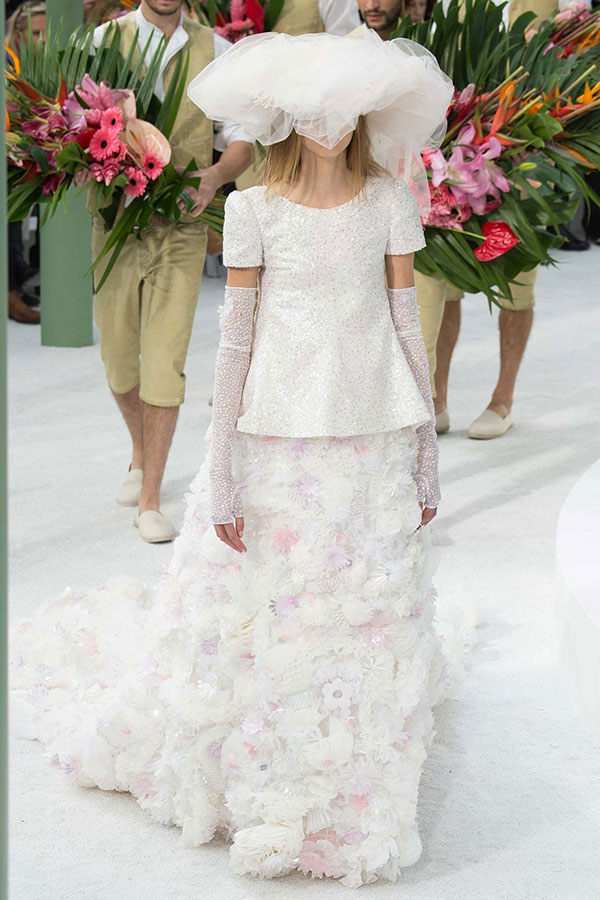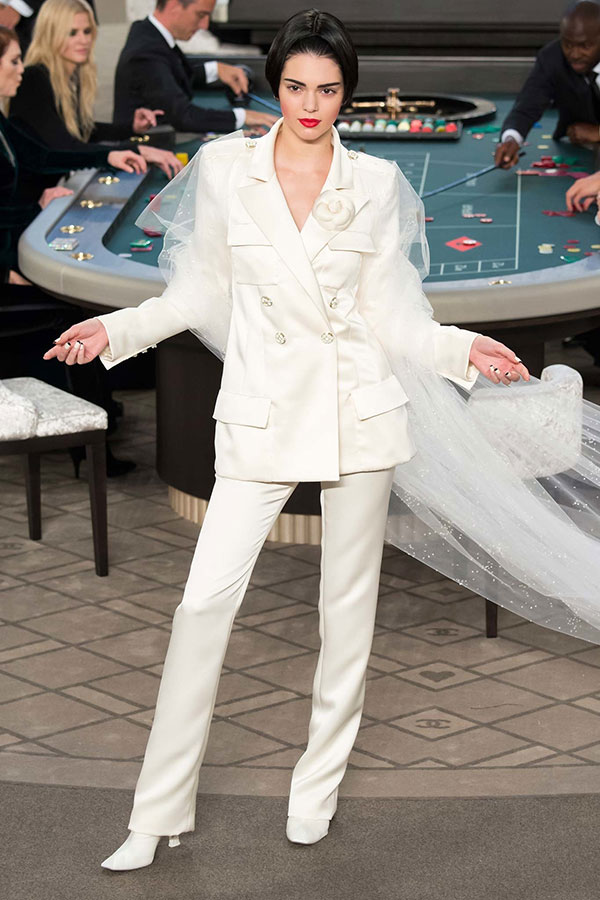 Claudia Schiffer debuted as the first Chanel bride in Fall 1991 wearing a priestly gown.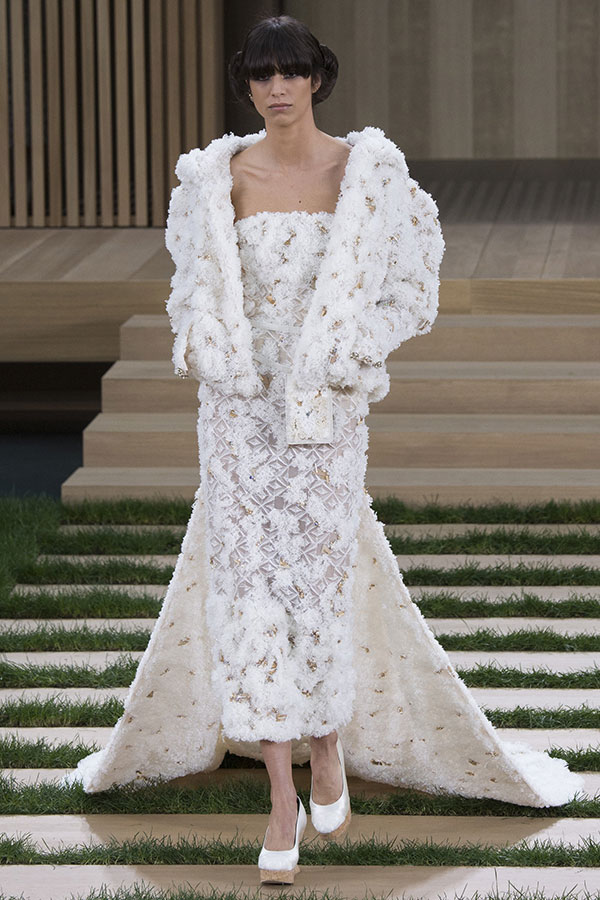 Claudia Schiffer wears a matching jacket with her shepherdess-like gown at Chanel's Fall 1992 show.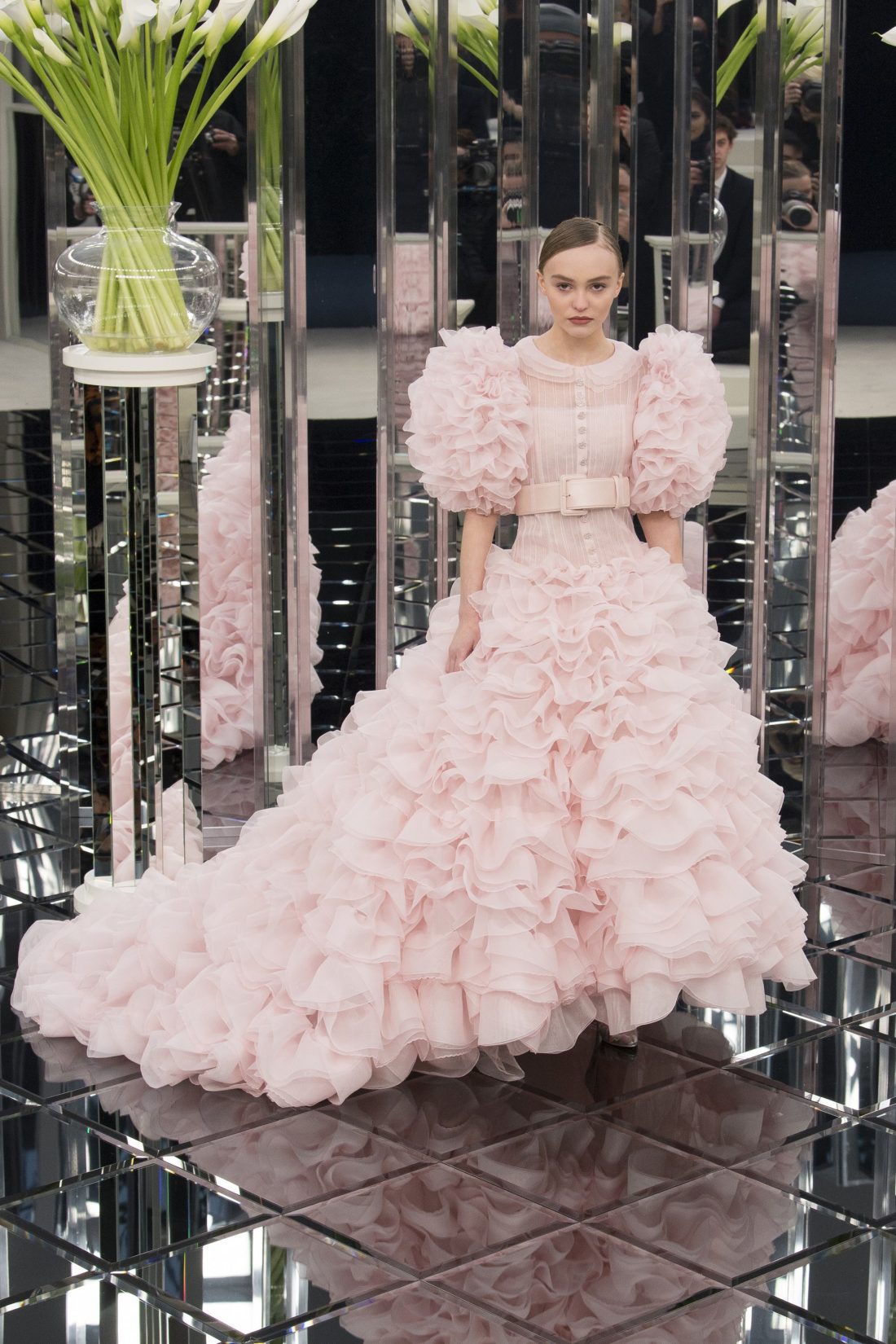 She walks for the finale again at the Spring 1993 show, in a sexy minidress and matching gloves for a touch of elegance.
Images: Courtesy of Chanel