Here are the less-heard-of Asian designer collections that caught our eye at NYFW last week.
Among the big four fashion cities, New York is where we most often see under-the-radar designers making their debut. The Fall 2019 season is no exception, presenting less-heard-of designer collections that make us do a double take.
Asian designers, in particular, are progressively promoting the rich cultural and fashion elements of their respective homelands as well as the region through their collections. Some have even brilliantly reinterpreted these elements into modern contexts and silhouettes for the international stage.
Consider the few shows that caught our eye at NYFW last week.
Phuong My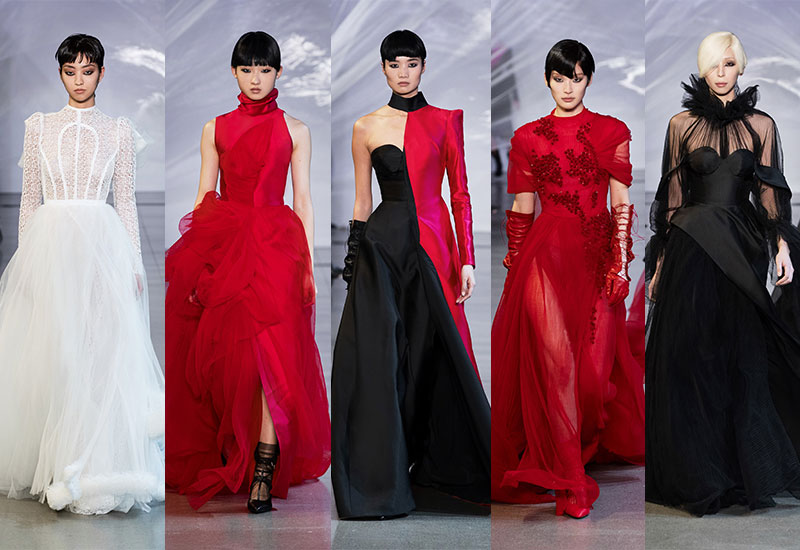 This Vietnamese designer may be a newcomer to New York Fashion Week, but she has already headlined Viet Nam International Fashion Week and showcased at Arab Fashion Week prior. The 31-year-old creative director of her namesake brand dedicates every collection to honouring Asian women. Keeping to a white, red and black palette as a reflection of that, her latest 'Sayonara' collection featured dresses in her signature hourglass and cocoon silhouettes as well as exaggerated, asymmetrical pieces; overall exuding an emotional farewell with her first step out of Asia. W phuongmy.com
Snow Xue Gao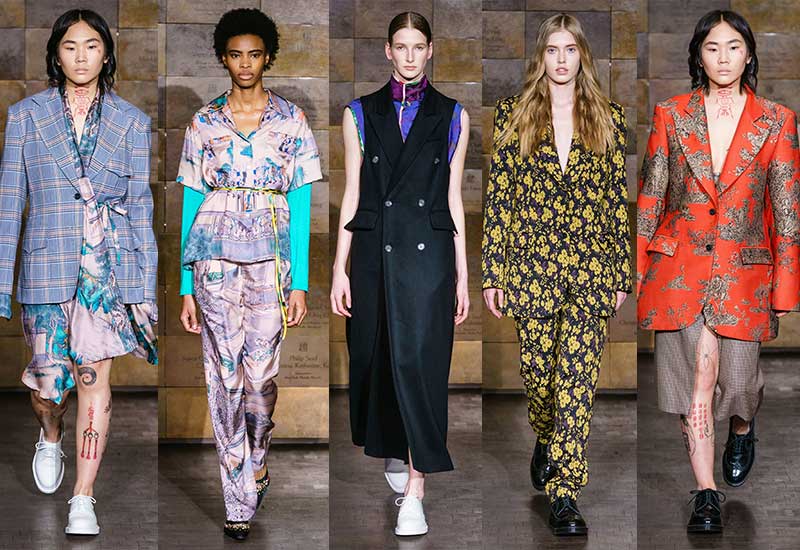 Less than two years after her debut at NYFW, which came months after founding her namesake label, Gao continues to make a mighty impression. Already she has earned a spot on the LVMH Prize shortlist and Forbes 30 Under 30 Asia for her elaborate East meets West designs; now she carries on making her mark with slightly more simplified but no less statement-making dress codes. The resulting looks include Chinese silk dresses blended with checked suit jackets, a qipao worn underneath a long sleeveless coat and two tailored floral brocade suits. W snowxuegao.com
Calvin Luo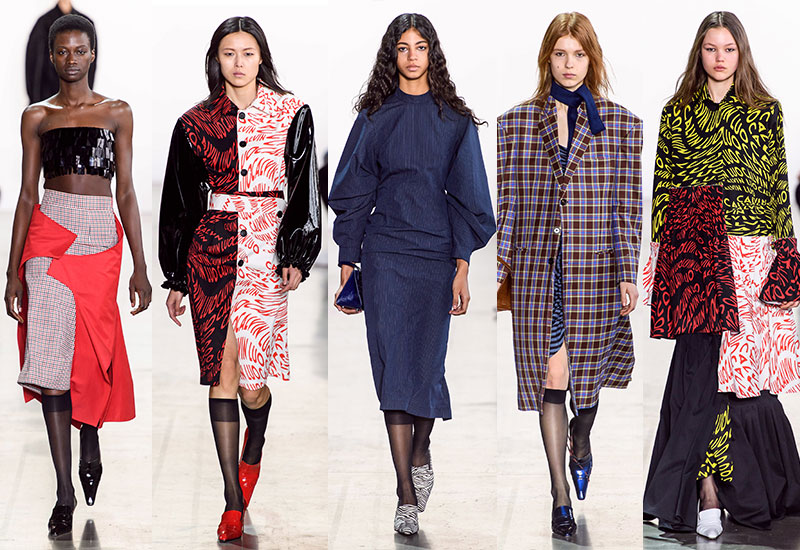 Since founding his eponymous label in 2014, Luo has become known for collections referencing specific eras. This season, it was a combination of the '80s and '90s. Power dressing met punk and grunge in the most relevant way to the current times – think bold-shoulders and graphic zebra print dresses (the animal print trend lives on). The New-York based Chinese designer also debuted his first menswear collection, featuring jerseys, sweatshirts and exaggerated coats that complemented, without outshining, womenswear. W calvinluo.com
Naeem Khan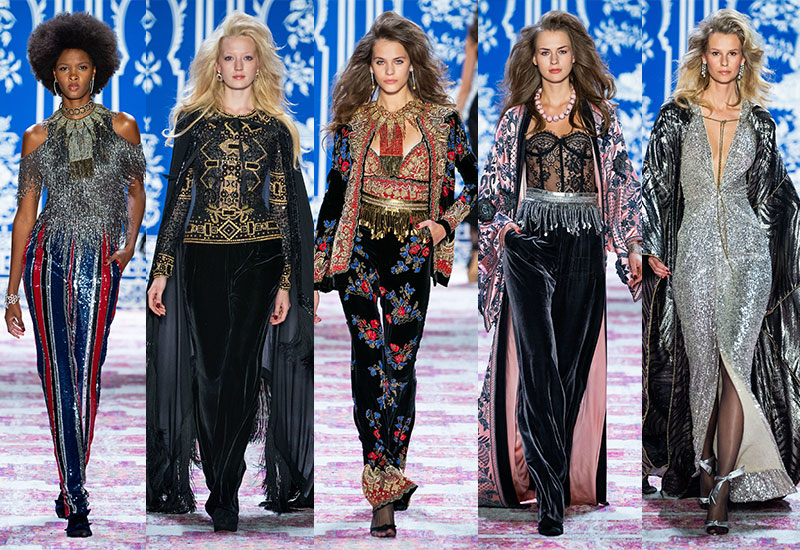 Meanwhile, at Naeem Khan's show, the '70s reigned. Feathered capes and dresses, sequinned and beaded embroidery, and velvet took over the runways, reminiscing the flashy decade. The designer's Indian heritage also shone through the vibrant mosaic patterns and floral prints adorning versatile articles made to mix and match. If the designs weren't loud enough, there were Chopard jewellery pieces amounting in the millions to top them off. Yes, Khan knows how to shine alright, and how to end the show with a bang too – bringing in supermodel all-stars Pat Cleveland, Karen Bjornson and Alva Chinn for the finale. W naeemkhan.com
Tadashi Shoji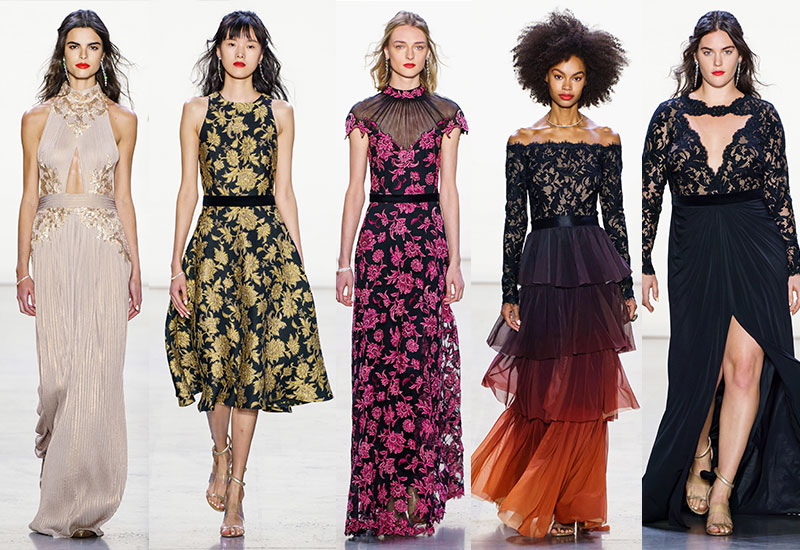 By no means is Shoji a newcomer to the industry nor is this his first NYFW show, and yet the American-based Japanese designer is not given enough recognition on this side of the globe. Though better known for his eveningwear and bridalwear, his latest RTW collection was one fitting of the wedding scene in Crazy Rich Asians. It featured monk robes fashioned into the most regal of gowns inspired by his recent travels around Southeast Asia. One Mandarin collar pink floral dress stood out, for reference, while another plus-sized navy lace number was a welcome nod to inclusivity. W tadashishoji.com
 Images: Courtesy of respective brands