Nora Danish loves what she does. It's almost difficult to register the extent of her passion – she truly, genuinely loves and embodies her career.
"I really love acting," she tells with the enthusiasm of a newcomer to the scene even though she's one of the most well-known names in the industry. "I love being in the spotlight, I love transforming into a different character with each project, I love getting ready and looking good for my audience."
And because she is as versatile in real life as she is on screen, she also loves her other roles she has evolved and grown into over the years, like being a mum.
"I'm so blessed to be a mother to three boys who are so kind, empathetic and independent," she speaks of her sons Putra Rayqal Ramli Rizal, 12, Mohamed Nedrin Nedim, 10 , and Mohamed Neqayl Nedim, 3.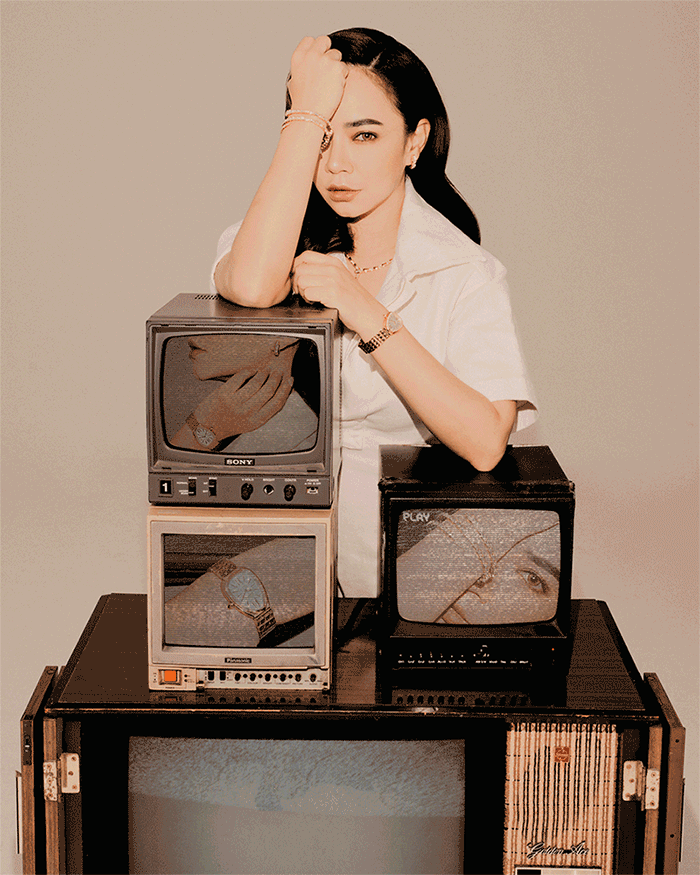 Being a mother alone is one of the hardest jobs in the world, but she does it all while having to juggle the limelight, scrutiny and ever present curiosity about her life as one of Malaysia's most popular and sought after actresses. It's not been an easy transition for her but after over 15 years in the spotlight, she's learnt some ways of drawing the line between her public persona versus personal life.
It's one part knowing very sure who she is so as to never confuse her truth with the opinion of others, one part listening to her gut instincts on what works best for herself and her family and the whole piece of shrugging off the naysayers.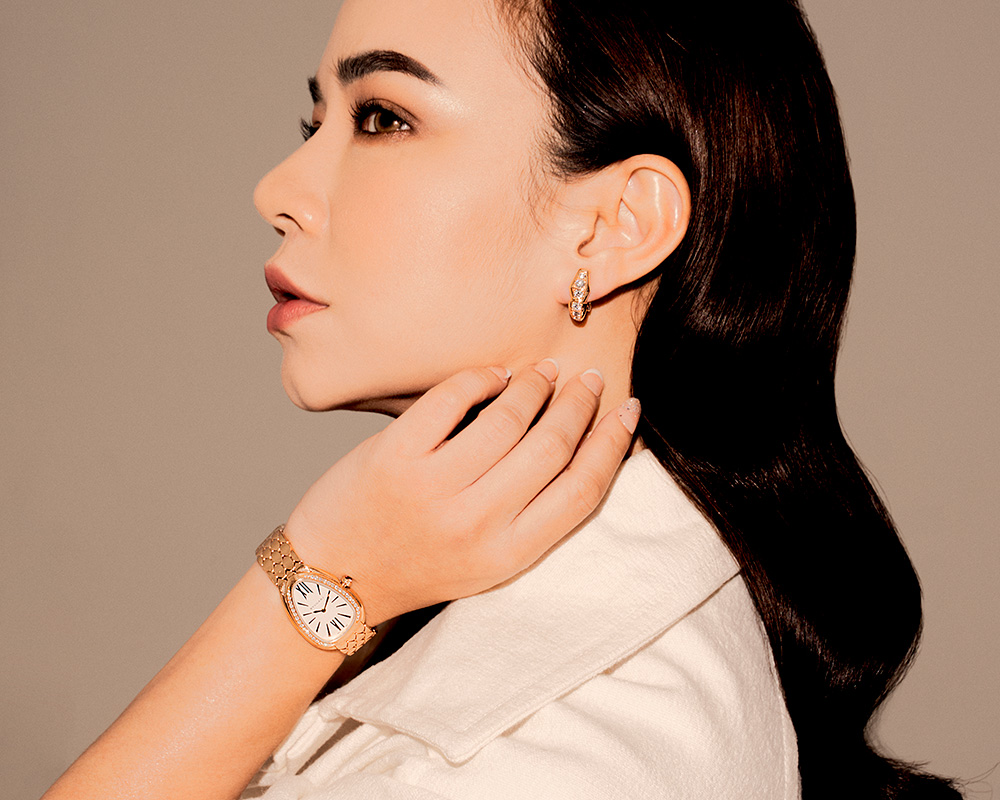 Nora wears the Bvlgari Seduttori Watch and Serpenti Viper Earrings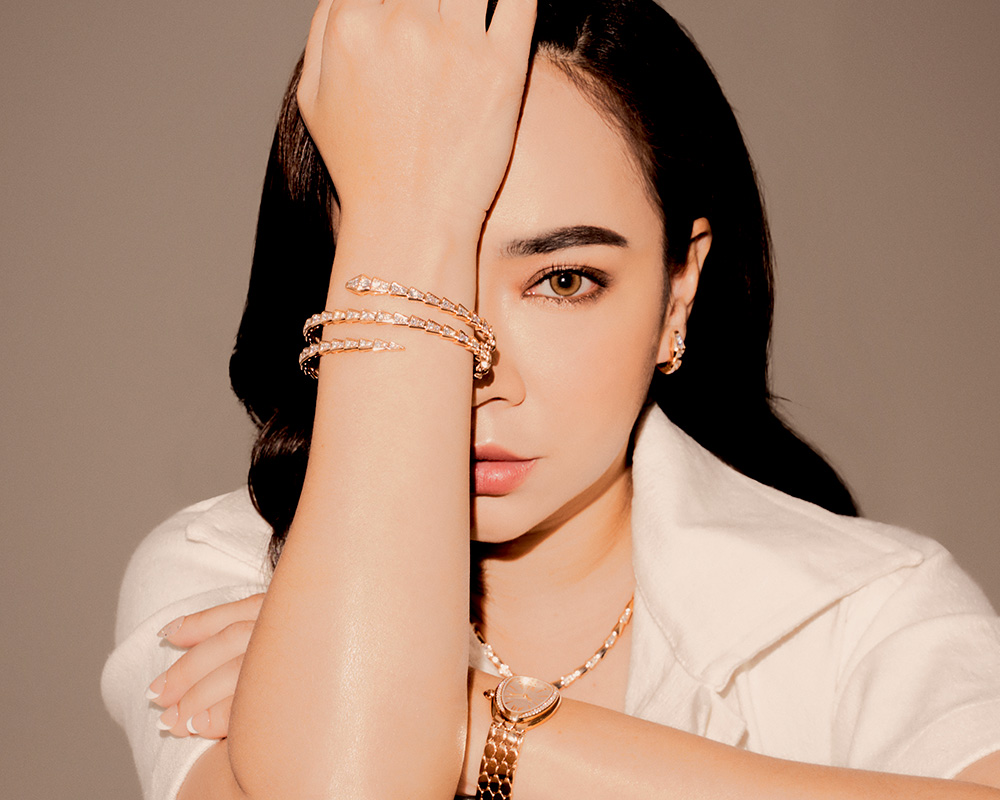 Nora wears the Bvlgari Serpenti Viper Bracelet, Serpenti Seduttori Watch and Serpenti Viper Earrings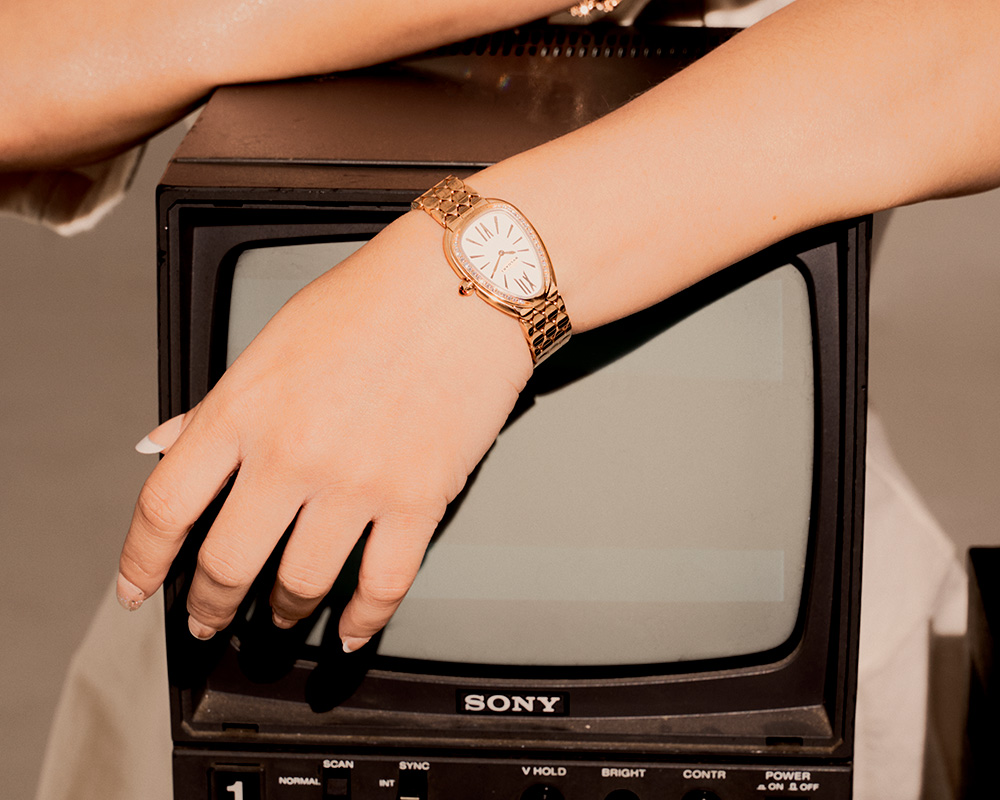 The Bvlgari Serpenti Seduttori Watch
(Swipe left for more details)
What you see is what you get
Spotted by a production company at the tender age of seventeen while she was helping out at her mother's restaurant in her hometown Kajang, Nora Mohd Danish Hanif credits her entire career to being at the right place at the right time. A chance invite to audition landed her a series of regional commercials that introduced her to Malaysian and Indonesian markets, both of whom quickly fell for her elfin features and playful eyes.
A particular Hotlink ad aired on national TV primetime in 2004 would be the stepping stone to the television role that will launch her acting career. She spent the next four years of life playing the eponymous star character in the local television sitcom Puteri. Bigger roles in bigger titles  soon followed suit and today, many are familiar with her work in movies like Lagenda Budak Hostel, Mencari Cinta and 2 Kalimah. Most recently, she's just wrapped up production for Polis Evo 3, just in time to wind down and observe the Holy Month of Ramadan and spend time with her family ahead of Hari Raya Aidilfitri.
Her schedule may be winding down, but her presence certainly isn't, upkept by social media where she shares snippets of her life with her 7.3 million followers.
"This is my life now," she shares, not with lament but with, refreshingly, a lot of gratitude. "People want to know what I'm up to so I became more careful with everything that I do. I know to keep certain things private and what not to overshare. It's become the norm for me. It's a good thing to be more careful with what you put of yourself out there."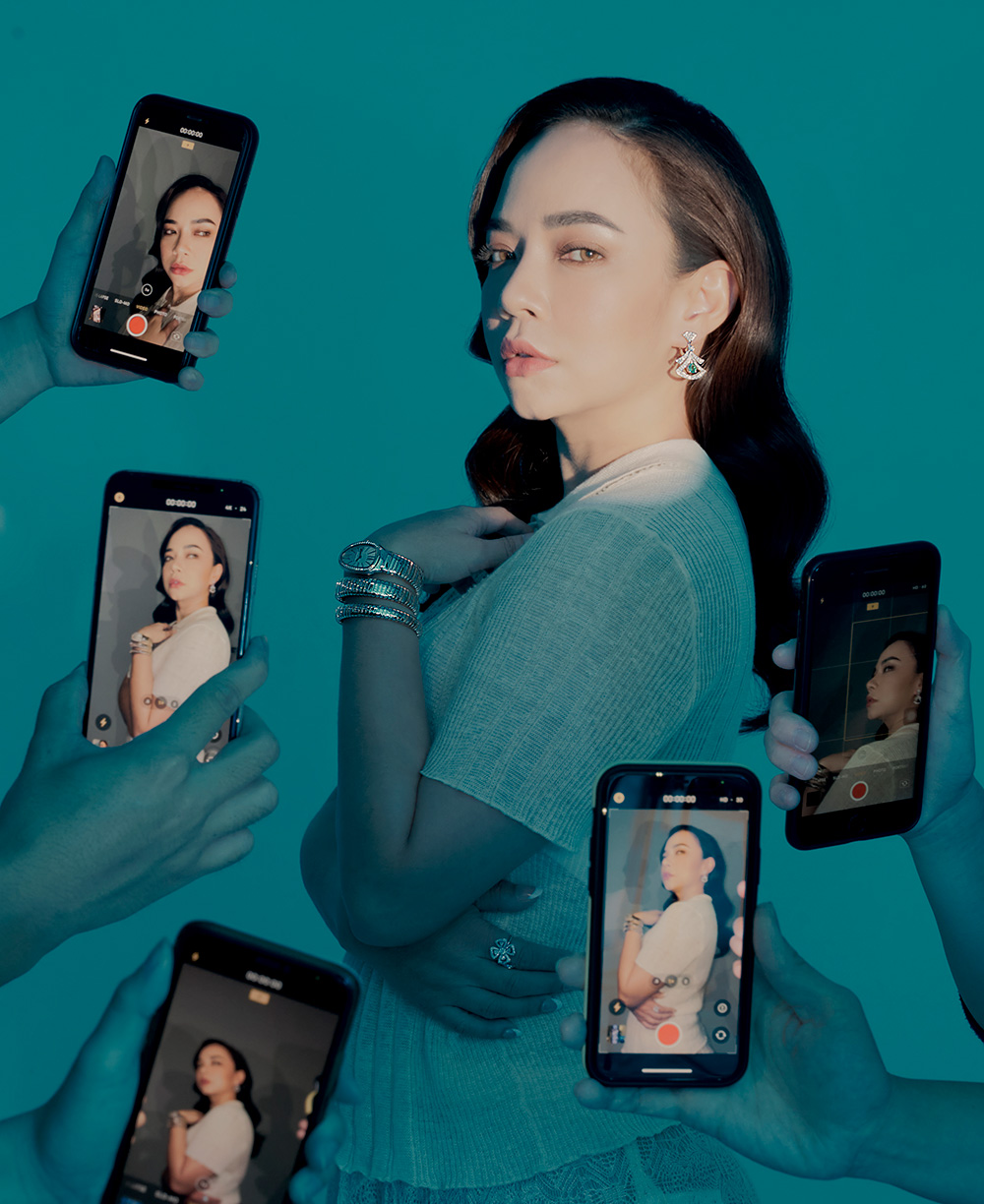 It hasn't always been easy especially during her younger years when social media was just breaking out into the scene and she was still learning the hard way that popularity is a double-edged sword. Over the years, she's found the perfect balance for preserving her privacy while keeping her followers engaged.
"You asked me how do I curate my content to meet expectations. I don't at all, actually," she opens up truthfully. "I just put up what I feel like putting up, for myself, for my fans, on things that I like."
"I always try to be myself and as authentic as I can," she adds.
It is this authenticity that shines through her feed that shows a good mix of real life moments with her husband and children, catchy Tik Tok videos and Instagram reels as well as clips of work and movie teasers. What you see is what you get with Nora Danish.
Interestingly, she revealed the numbers of followers have never mattered to her. "You might not believe it but the numbers have never mattered to m. I just need to like what I'm doing, it needs to reflect me, from the roles I choose to the content I put on my social media. During this time of screens and filters, it's more important than ever to stay real."
But that doesn't mean she's free from the grasp of haters and keyboard warriors.
"What I do always try to do is to not care about what people have to say," she shares. "People have told me I'm too old for Tik Tok but I don't care. I enjoy it so I'll do it. I don't read comments. When I post something, I don't look at what people have to say."
While Nora doesn't quite care about what people have to say online about her, she does care what her sons are exposed to. That is why none of them have their own Instagram accounts.
"They're too young to tell apart real comments and online trolls," Nora shares her concern.
"People can say a lot of things that are untrue about me online and I'm afraid if they come across something or see something that they cannot accept, they're not able to understand that some people can write mean things just for the sake of it."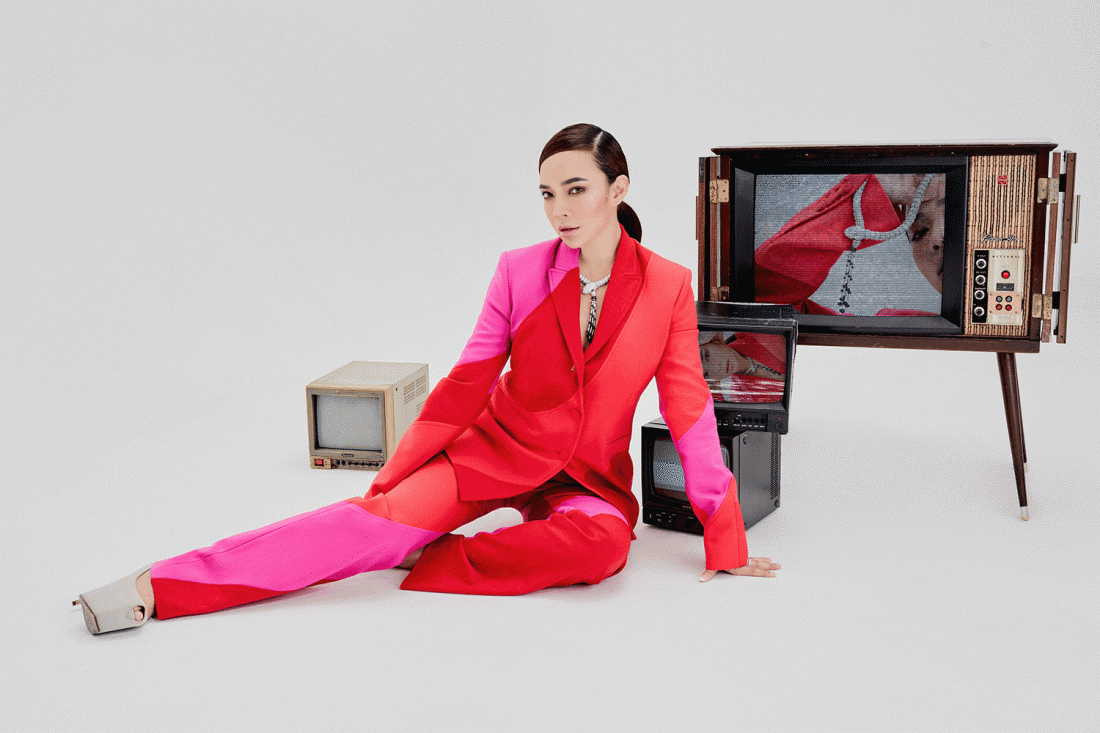 Authenticity and gratitude
Despite the constant scrutiny, despite the immense pressure to protect herself and her family from the prying eyes of fame, Nora is eternally grateful for what life has given her thus far in terms of her career.
"Privacy for me does not exist anymore, but being famous is a blessing. It's s chance to use your voice to help other people," she explains.
The serial entrepreneur has launched a series of businesses from headscarves and wellness drinks to cosmetics and contact lenses, each an extension of products that she personally believes in. It's more than just money that got her into her many businesses. With them, she hopes to empower other women from less fortunate backgrounds.
"Our beauty and wellness products are made to empower women, from those who use and consume them to those who sell them," she explains. "We are always looking for agents and stockists to push the products. As women, we should always strive for our own financial independence and not depend on a single source or person for income."
She reveals that her spirit of self-dependence and sustenance is instilled by that of her own mother, who single-handedly raised her and her two sisters after the untimely passing of her father when Nora was 12.
"My mum is my role model," she opens up. "She came from Myanmar, learned the local language from our neighbours, opened a restaurant and raised three girls. I was never lacking growing up – we travelled, I had a rich childhood full of experiences and good times. She really worked hard to provide us with everything."
"She showed me that if she could achieve all that, then I can, too."
Resultantly, it's independence that she tries to instill most in her children.
"My working hours are crazy," she shares. "When we shoot, we can be shooting for a whole month straight and I rarely get to see my children. I always tell them that whatever I'm doing right now is to give them a better life. I believe in hard work."
She hopes to set an example for them that anything they dream of is theirs to achieve so long as they are willing to put in the work.
"In this era of social media and anyone and everyone being connected by three degrees, they are so lucky. Their opportunities are endless," she says. "But everything that they do, it has to be sincere and with passion. Do it well and genuinely. Mummy will support you."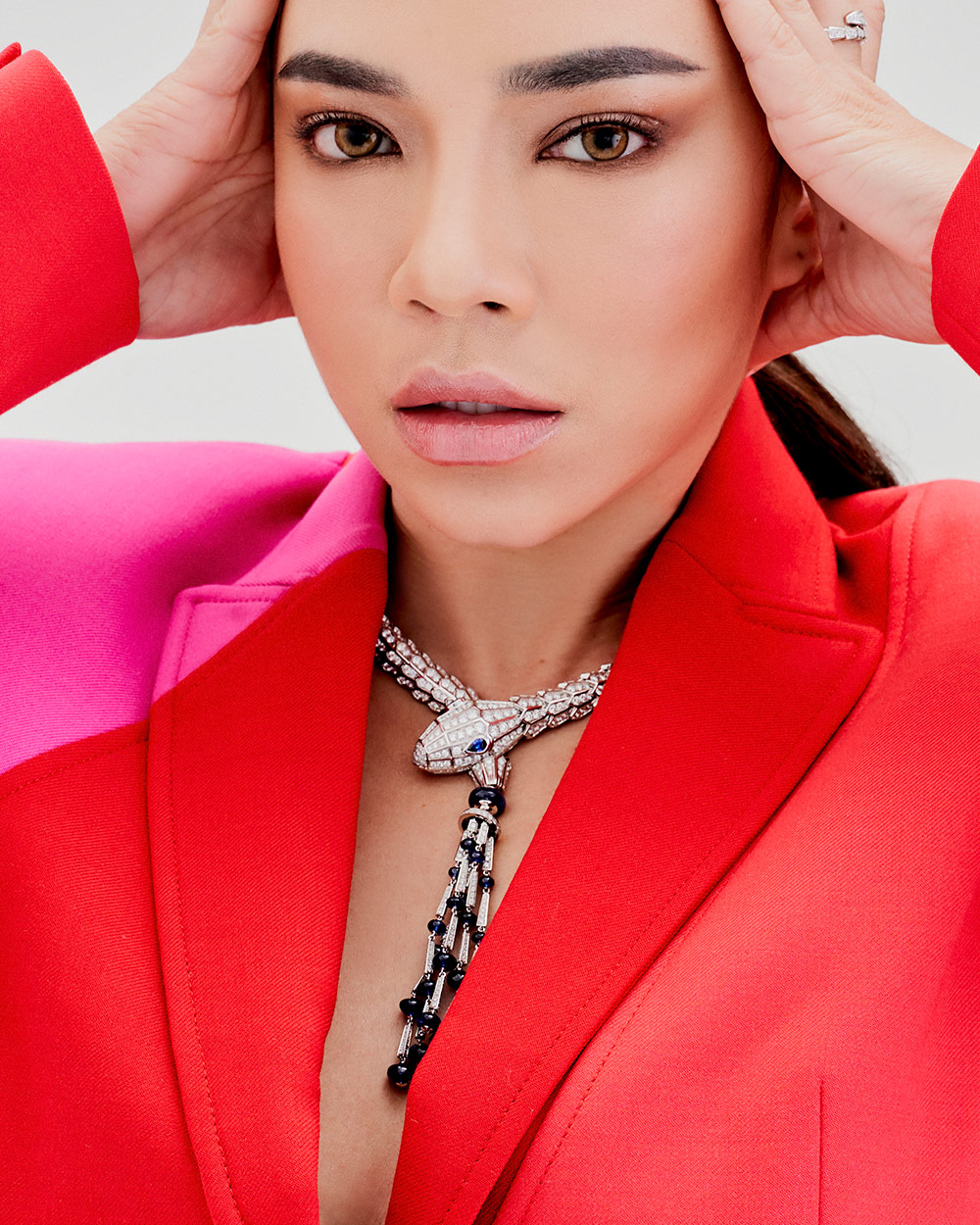 On the other end of the equation, she counts her blessing of a supportive family and husband who never held her back from pursuing new roles.
"As a woman with family, the most important thing is to have a supportive husband," she opines. "My job frequently involves me meeting new people and spending a lot of time with other people. If my husband didn't understand that, my career is over. My husband is so understanding, so supportive, so I am very blessed."
Authenticity and gratitude are two things she names as the key to keeping her grounded. The cherry on top of it all? Don't forget to have a lot of fun and enjoy what you do.
Photography: Edmund Lee from One3Four Studio
Video: Felix Khu
Art direction: Anson Siau 
Styling: Anson Siau 
Hair: Darren Fong from Shawn Cutler 
Makeup: Eddy Lo