Skincare is key, but trying colourless, skin-blurring products won't hurt.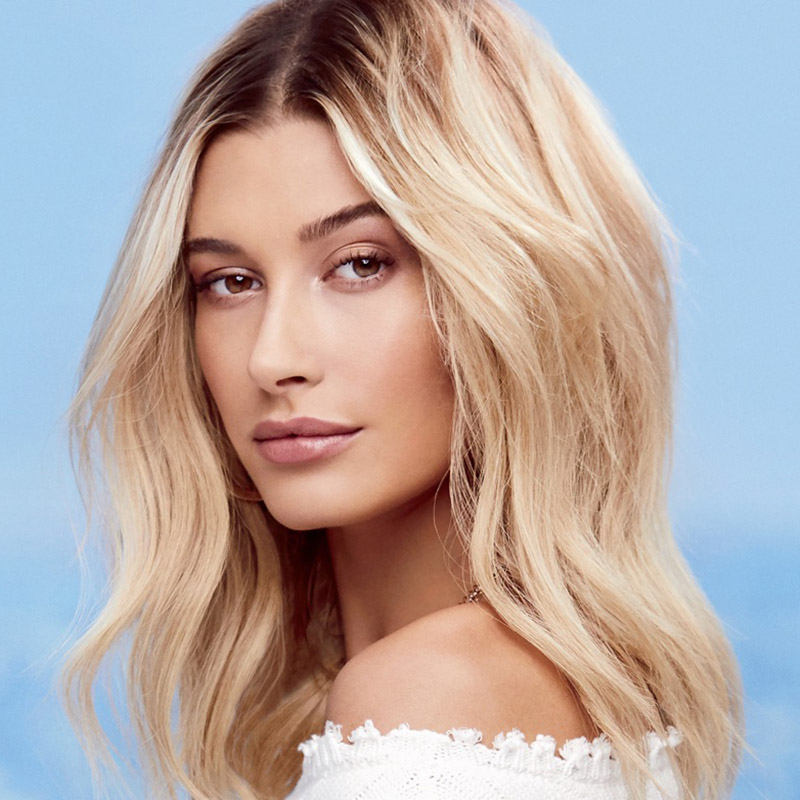 If the wave of #NewAtSephora makeup launches like the Becca Zero No Pigment Virtual Foundation and Gucci Beauty Multi-face Gloss say anything, it's that the "no makeup makeup" trend that's been around for a few years is not going away anytime soon. In fact, it's likely going to lead beauty trends for the better part of this new decade.
Call it paradoxical if you want – wearing makeup only to look like you're not does seem ironic – but it's a step forward in embracing what skin looks like under layers of contour, foundation, concealer and more (though it doesn't hurt to have fun with the latter).
Perhaps a similar but more sensible way to call the trendy look is "my skin but better" (thank you, IT Cosmetics) because it essentially uses makeup to help you look like your best self. And while we advocate for #normalisingacne, we all have our own skin goals and sometimes we just need a little help getting there.
On that note, we've compiled some basic tips and tricks to help you help your skin. Read on for our complete guide to nailing the "my skin but better" aesthetic.
Skincare is key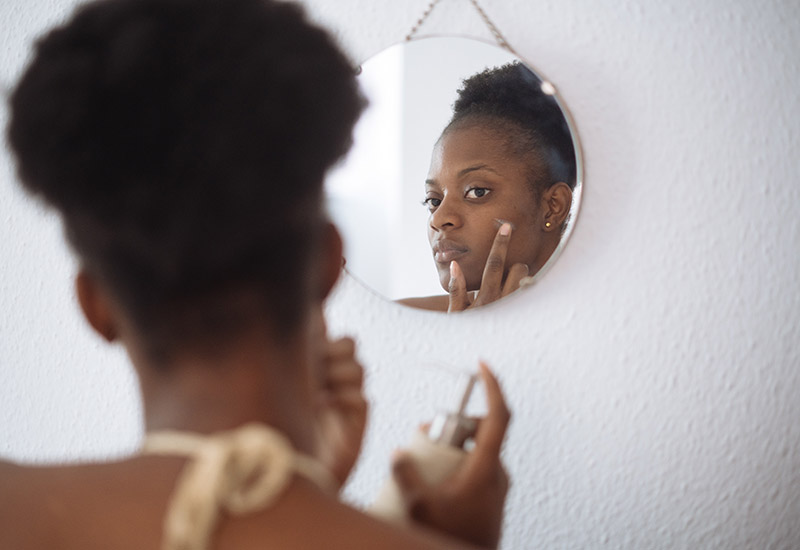 Here's the deal: you have to take good care of your skin for your skin to look its best for you. This is why your skincare fundamentals should always come first. It's important to understand your skin type, concerns, sensitivity and what products work for you to maintain a good skincare routine. Don't be afraid to seek professional help from a dermatologist or aesthetician, or one of the beauty advisors at Sephora for a simple skin diagnosis to get you started. Bear in mind that your skin can change, so don't be afraid to experiment and keep improving your regimen!
Hydrate and repeat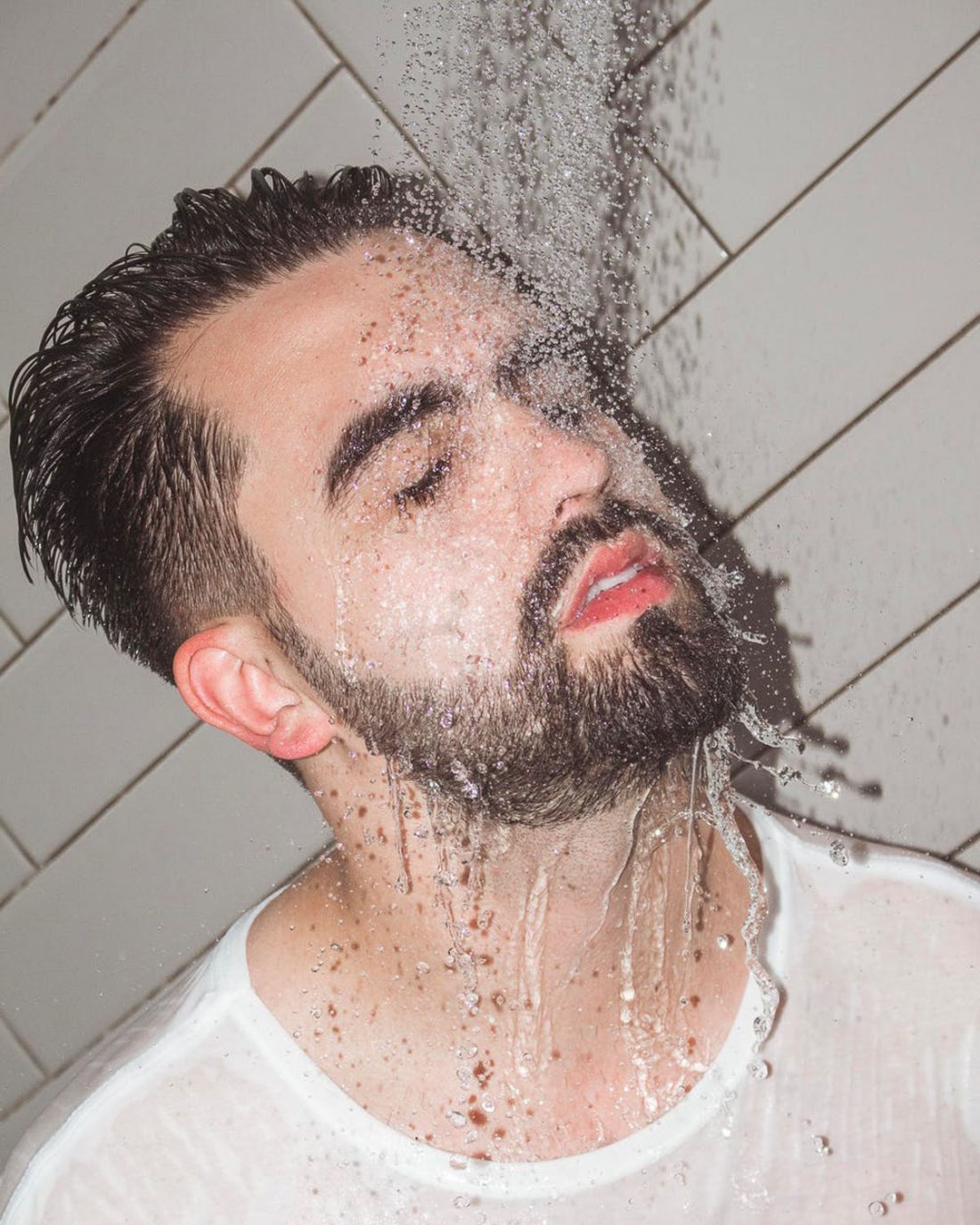 What's the most underrated hack to achieving healthy, radiant skin? Answer: Drinking ample amounts of water. Hydration is especially crucial in Malaysia's hot, humid weather to keep our skin happy and hydrated from within. Fret not if your hectic schedule tends to supercede your mental note to drink water, these hydrating serums and mists can also help replenish your skin's moisture levels.
See more: Dry vs dehydrated skin – what's the difference and how to treat both
Try colourless, skin-blurring products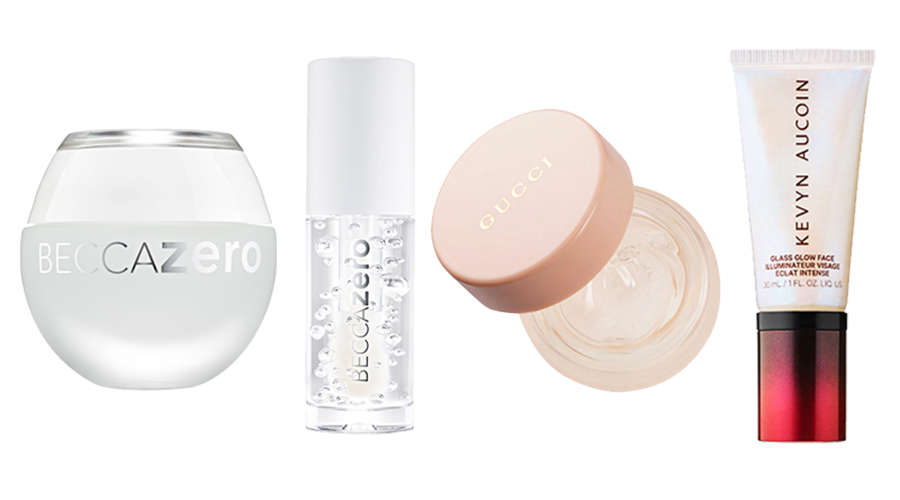 As mentioned at the start of this page, there are now products in the market designed specially with this trend in mind. The Becca Zero No Pigment Virtual Foundation combines makeup and skincare to smooth and blur the skin, giving it a natural matte finish. On the other hand, its sister Becca Zero™ No Pigment Glass Highlighter For Face + Lip, as well as face glosses like the Gucci Beauty Éclat De Beauté Effet Lumière multi-use gloss and Kevyn Aucoin Glass Glow Face Highlighter in Crystal Clear create a glowy, K-beauty-style "glass-skin" effect.
Use a brow gel and mascara
Since this look keeps colour makeup to a minimum, you'll want to work on what you have. The eye area is a major highlight, especially when you have a face mask on half the time. Enhance your natural brows by using brushing them out with clear brow gel, or use a tinted version to give them a fuller look if you have sparse hairs. You can also curl your lashes and add a layer of mascara if you want to draw the attention to the windows of your soul.
Spot conceal and skip foundation…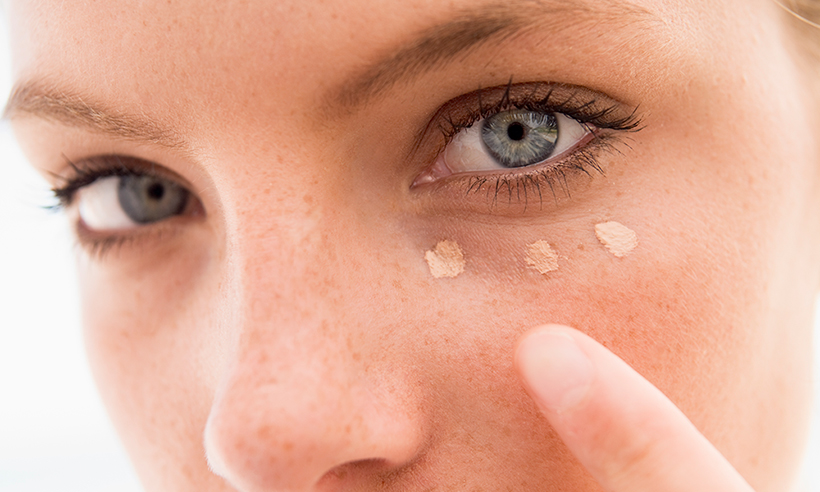 Instead of applying concealer over parts of the face as you usually would to contour, try spot concealing blemishes and problem areas only. This allows your natural skin to peek through and simply makes your face look like it's having a good skin day! Don't forget to blend out the concealed spots though.
…or use a BB/CC Cream/lightweight foundation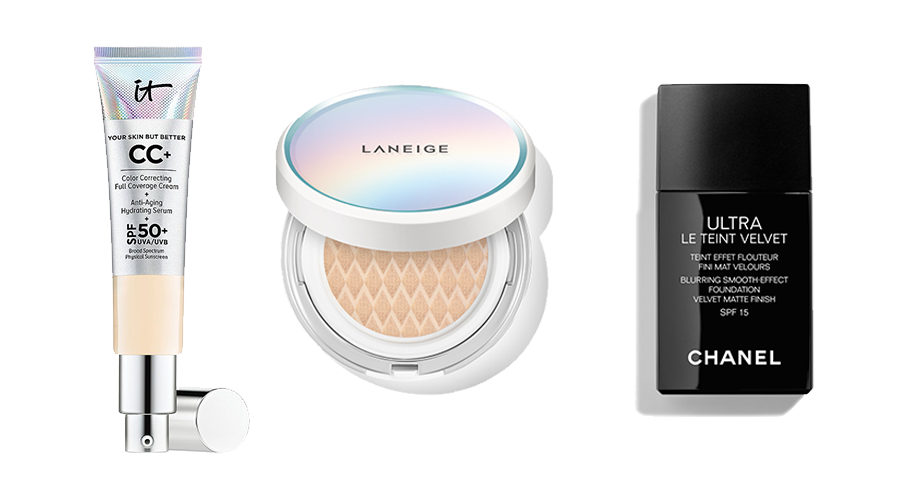 Not everyone is blessed with good-skin genes, so it's alright if you're not quite comfortable with using only concealer yet. Try a light to medium coverage BB Cream, CC Cream or water-based foundation with a hydrating formula for a natural, dewy finish. Remember to keep it subtle and don't overdo it on the coverage – just enough to even out your skin tone and minimise appearance of pores.
Add a natural flush with cream blush
This is optional, but for those who paler skin tones, throwing on a hint of blush can add a delicate flush to your complexion. Opt for cream formulas as they tend to look more natural and dewy, as compared to powder types. Apply it to the apples of your cheeks or where you would normally flush after exercise, blend it out with your fingers and you're good to go!
Bring out the nude lip balms
Besides the eyes, the lips can make or break the "my skin but better" look. Even clear, glowing complexion can be tainted by dull, chapped lips. To avoid this, swipe your favourite nude lip balm or gloss on for a juicy pout. Alternatively, try a hydrating lip oil to deeply moisturise dry lips while giving it a natural tint.
Product images: Courtesy of respective brands and Sephora