The year is 2020, and some of the things that we have learnt to let go are happy skin (hello maskne), an indefinite postponement to events, and lipsticks. Instead we have been forced to fill that void with essential health commodities such as hand sanitisers, face shields, face masks, and a refresher course on basic hygiene.
While protective face masks and sanitisers aren't exactly considered items of luxury, there are some who simply can't relinquish the lavish lifestyle. The people have spoken, and the world has delivered. We've rounded up some of the most extravagant products that may or may not protect you from the COVID-19 virus, but will most certainly up your street cred.
Louis Vuitton face shield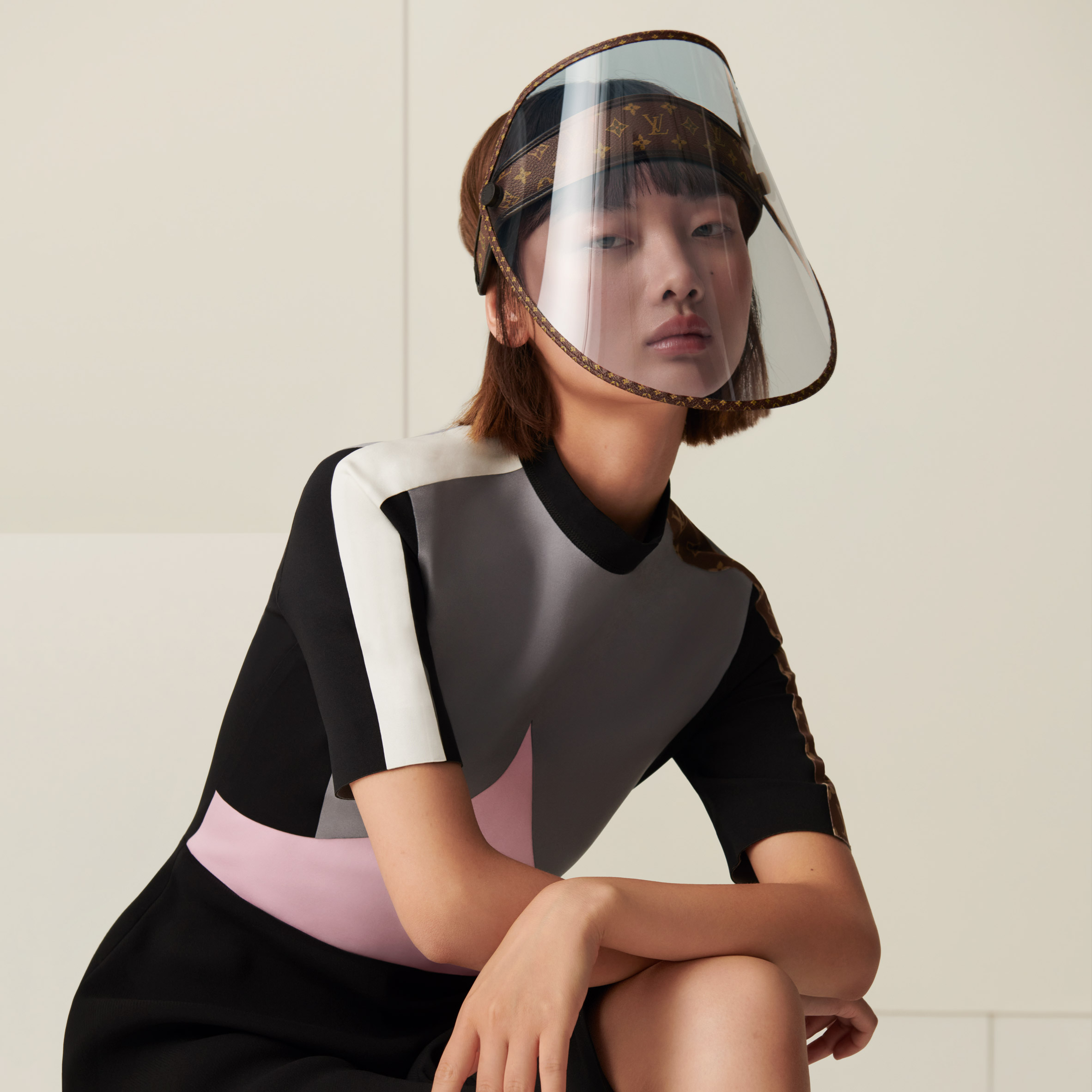 Yes, you can actually get your hands on a Louis Vuitton face shield that also doubles as a sun visor. The LV shield is made up of a photochromatic visor with fabric trim and an elasticated strap to ensure a snug fit around the wearer's head. Of course, it features the signature LV monogram, as well as golden studs and an engraving of the company name which allows the wearer to tilt the visor upwards to use as a cap. When the sun hits the visor, the materials changes from clear to tinted to protect the wearer from mild sun glare. The face shield-visor will be available for purchase in selected Louis Vuitton stores worldwide from 30 October, 2020, and is estimated to cost around RM3,754. W louisvuitton.com
You may also like: Stay protected and stylish with these designer face masks.
Jacob & Co diamond mask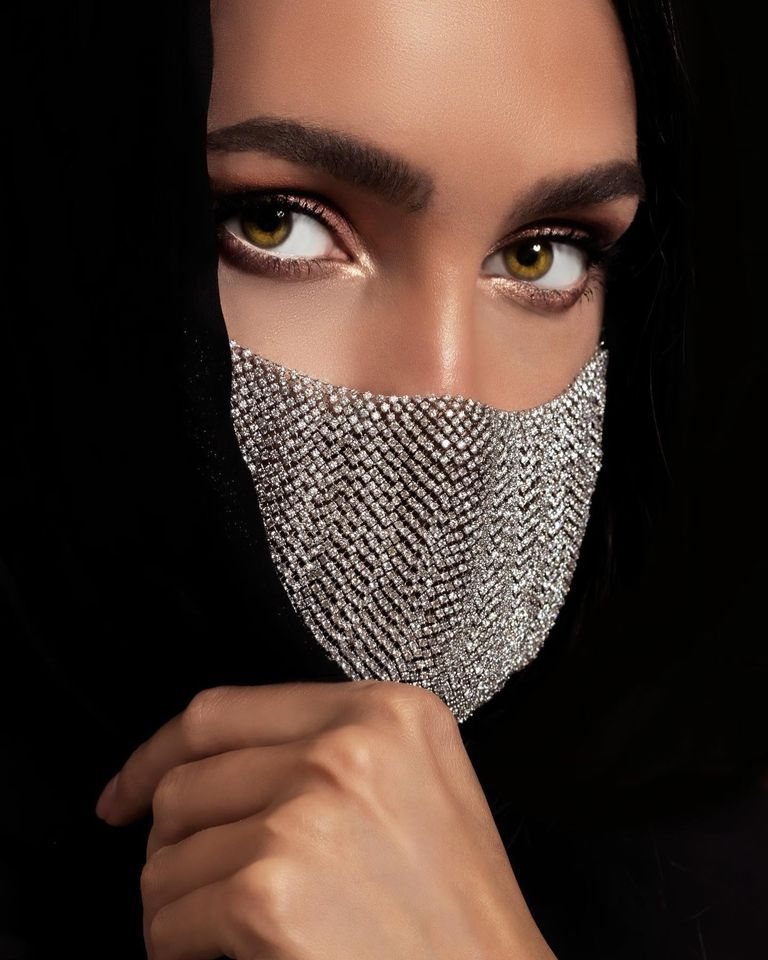 As face masks have become an essential health commodity when out and about, wearers and brands are figuring out new ways to make them more stylish and fashionable in the name of personal expression. This glimmering diamond mask – a.k.a facial chandelier – by Jacob & Co is meant to be worn over an existing protective mask, adding a touch of glam to your everyday life. It features 3,040 round-cut white diamonds, and only weights 156.9 grams so you don't feel weighed down when wearing it. The Jacob & Co facial chandelier is only available made-to-order, and interested customers will have to visit the brand's website for more details on how to procure one. W jacobandco.com
Microclimate AIR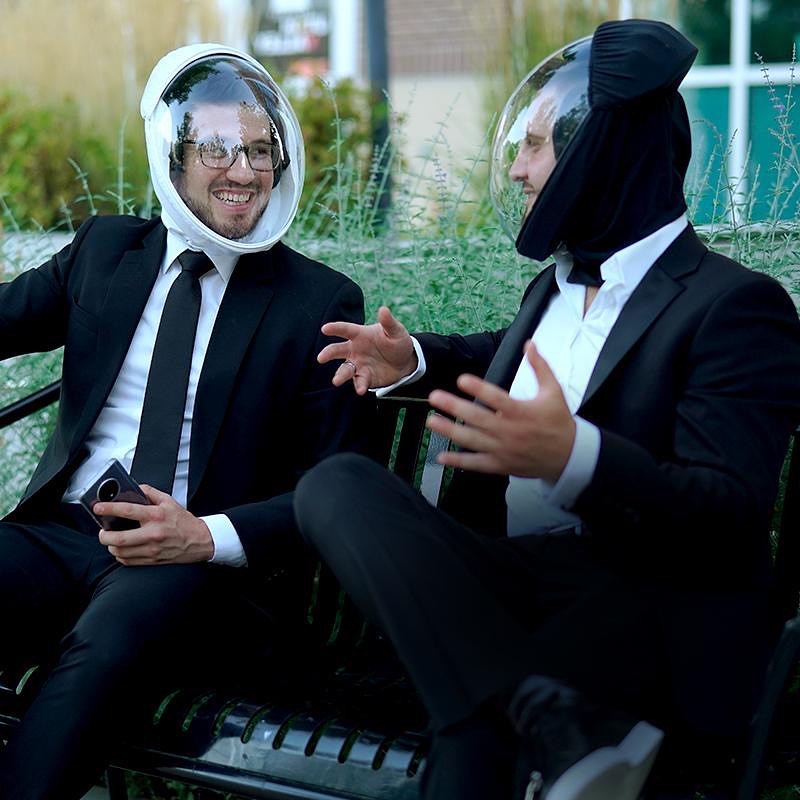 If you feel like face shields and masks aren't doing the job, why not give yourself the closest you can get to 360° protection by donning on the AIR air purifying helmet by MicroClimate? It covers your head and neck, and is fitted with an acrylic visor. The helmet also uses HEPA air filters to help purify both incoming and outgoing air, so you're able to breathe easily without dealing with the stuffiness from wearing face masks. The AIR helmet retails for US$199 per unit, and will begin shipping in mid-October. W microclimate.com
Read more: Masks are so yesterday. Here's an air purifying helmet instead.
Yvel Diamond Mask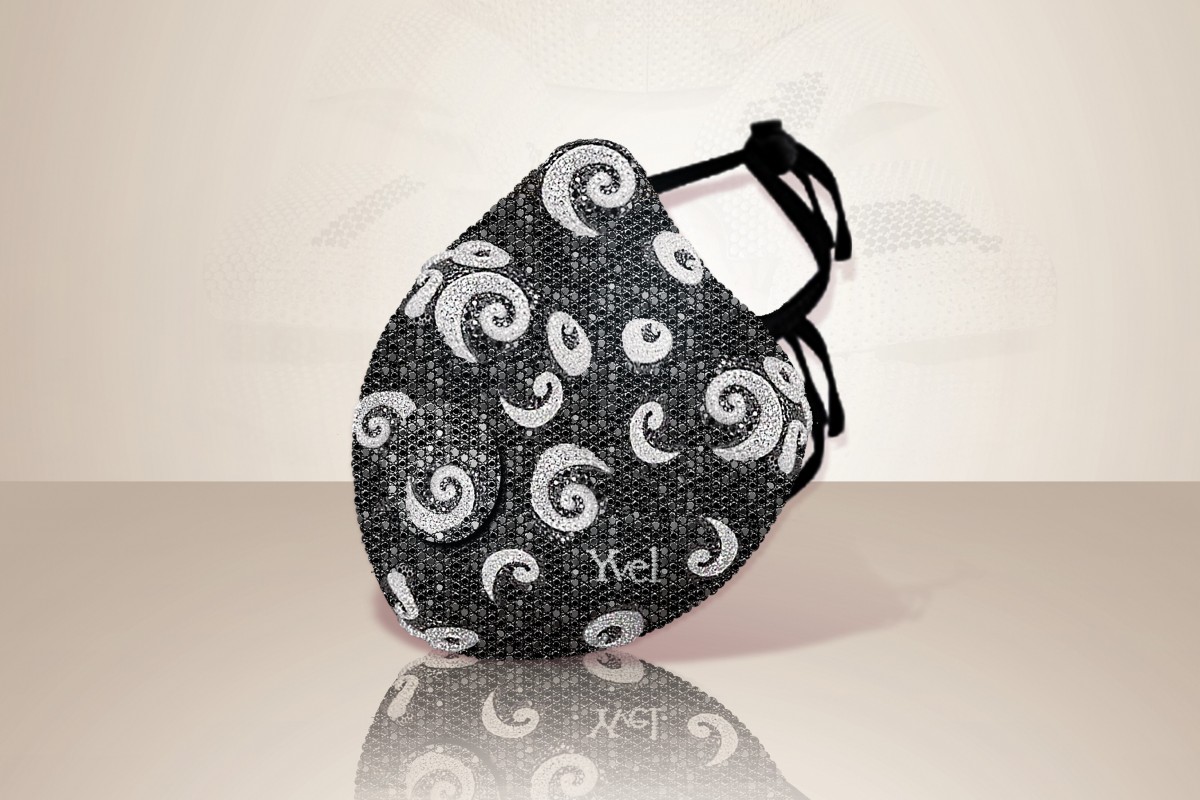 What is the cost of protecting one's health? According to a Shanghainese billionaire and Israeli jewellery house Yvel – US$1.5 million. The former called upon the services of Yvel to create this extravagant mask, and even specifically requested that it be "one of the most expensive in the world". It's made from 250 grams of 18-carat white gold, and adorned with over 3,600 natural black and white diamonds, amounting to a total weight of about 210 carats. However, unlike the aforementioned Jacob & Co facial chandelier which is meant to be purely decorative, this Yvel million-dollar mask is fitted with an N99 filter for protection against airborne particles. For more information, check out the Yvel website.
Guerlain Abeille Royale Soft Hands Hygiene Gel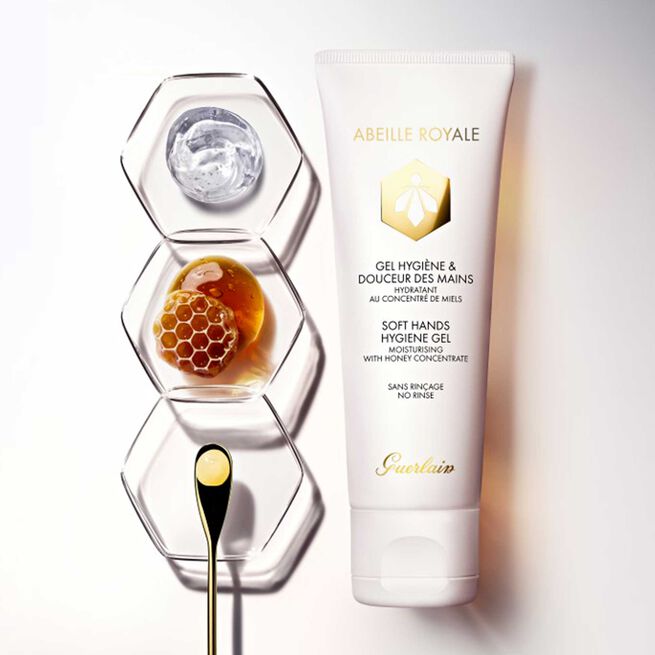 Guerlain brings the hydrating and nourishing properties of selected honeys to their hygiene gel to keep your mitts clean and moisturised. It uses a careful blend of Guerlain's exclusive Ouessant Island Black Bee honey, Corsican honey, and New Zealand clover honey to counteract the drying effects of alcohol in regular hand sanitisers. It comes in a gel formulation that sinks easily into the skin, leaving behind clean, soft, and delicately scented hands. If you're willing to splurge RM120 for a 40ml portable rinse-free hand cleanser, you probably can't get any more luxurious than this. W selfridges.com
Photos courtesy of the respective brands.