Have you seen or heard the term 'maskne' being thrown around lately and wondered what on earth it is? It's not just a new buzzword that's been making waves in the beauty community, it is unfortunately a very real problem now in the new normal. If you've been experiencing your acne worsening, an increase in breakouts around your cheeks and chin area, and irritated skin – congratulations, you probably have maskne.
As if we've not had enough of premature ageing, hormonal breakouts (or raging acne in general), overly dry or greasy skin to deal with – now we have to face new issues with inflamed skin and more blemishes in order to stay safe and healthy against the COVID-19 virus. While wearing a mask is a must, now is the time to tweak our skincare routines to adapt to our skin's new normal. Here are 6 ways on how to do it.
Avoid heavy creams and moisturisers

Regardless of what skin type you have, pairing thick and heavy moisturisers with face masks is a recipe for disaster. Wearing face masks puts your skin in an overly warm and damp environment (even more so in Malaysian weather), perfect for breeding acne-causing bacteria, as well as a buildup of excess dirt and sebum. To hydrate and moisturise the skin, go for lighter, oil-free moisturisers that have a gel-cream texture or are water-based. Look out for moisturisers with Ceramide to help restore your skin's natural moisture barrier while helping to reduce friction and chafing.
If you have very dry skin, enhance your moisturising routine by incorporating a hydrating serum into your skincare routine. This means looking out for treatments or serums containing humectant ingredients such as Hyaluronic Acid, Glycerin, Sodium Hyaluronate, Propylene Glycol, Honey, Aloe Vera, Algae Extract, Allantoin, and Sodium PCA. These ingredients work by pulling water into your skin, while locking in moisture to keep your thirsty skin quenched.
Skip makeup whenever possible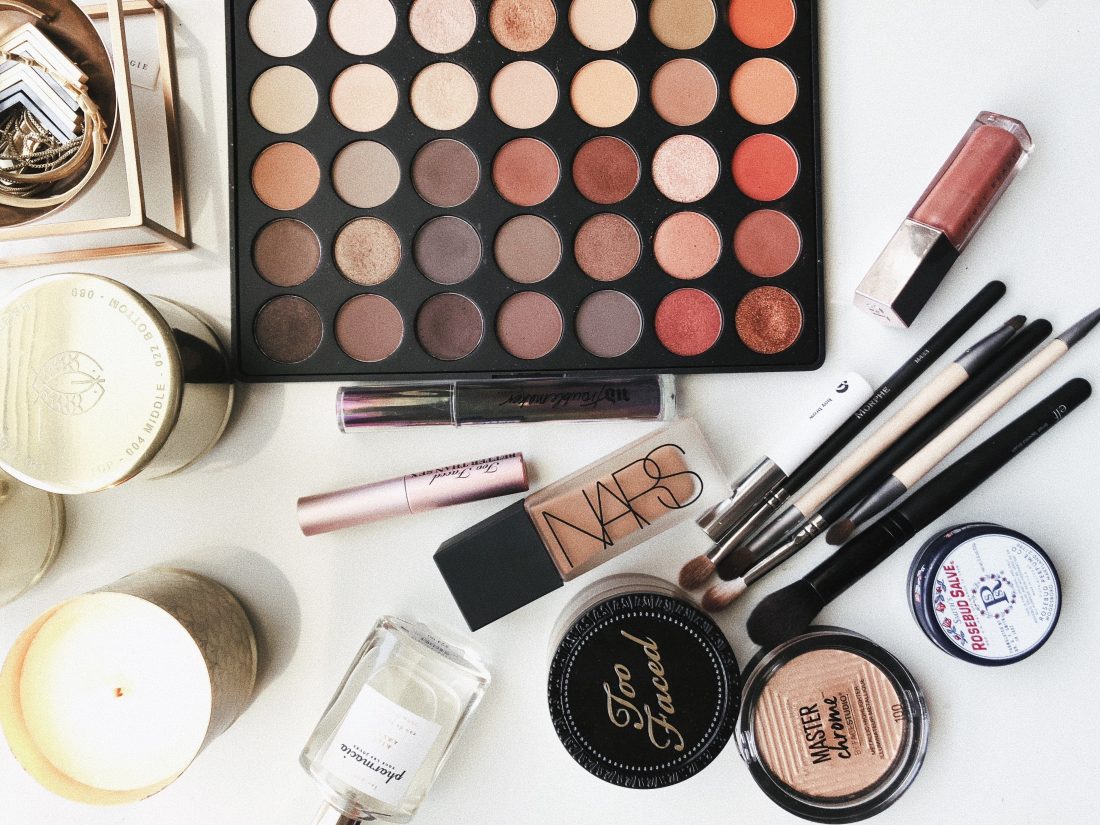 Your skin is already in a less-than-ideal humid environment underneath your mask, so the last thing it needs is more products such as makeup that can further irritate the skin or clog the pores. It's best to keep the skin as bare as possible when you're wearing face masks (but never skip on SPF!), as the increased humidity underneath the mask can affect your sebum production, resulting in inflamed skin and increased breakouts. However, if you must wear makeup, go as minimal as possible, and use non-comedogenic or water-based formulations. For colour makeup, shift your attention to areas that are not covered by the mask, such as playing up your eyes.
Go easy on exfoliation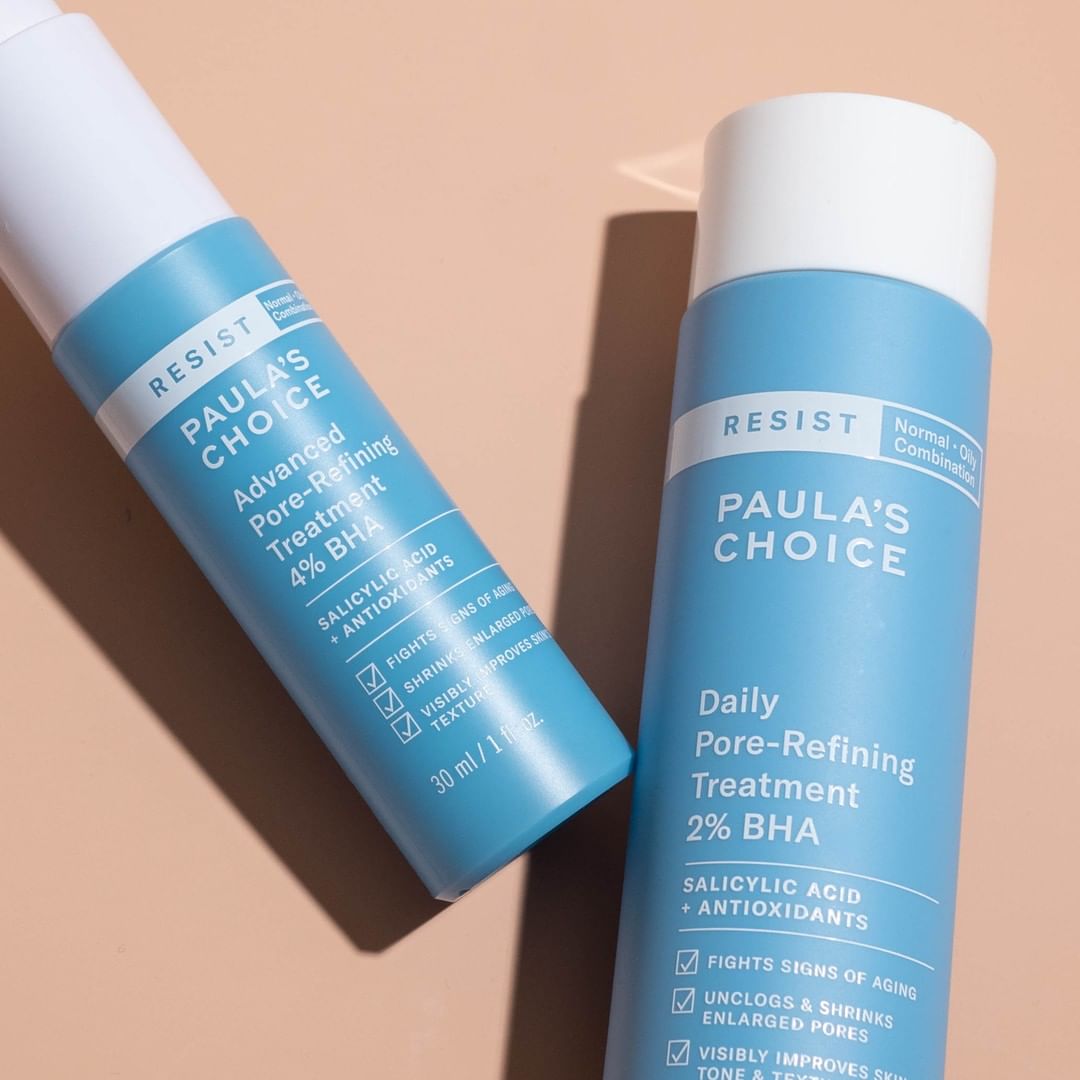 While it's probably for the best that you shelve some of your stronger peels and active treatments, gentle exfoliation is still necessary to keep your skin clear of buildup. Using leave-on chemical exfoliants with a low percentage of salicylic acid, glycolic acid, or lactic acid 3-4 nights a week can do wonders in keeping maskne at bay. Products with salicylic acid can even penetrate deep into the skin to treat any existing blemishes while reducing redness. 
If your skin is highly irritated or inflamed, then take a break from exfoliants altogether to allow your skin to heal, or use it only one night a week on the weekends.
Material matters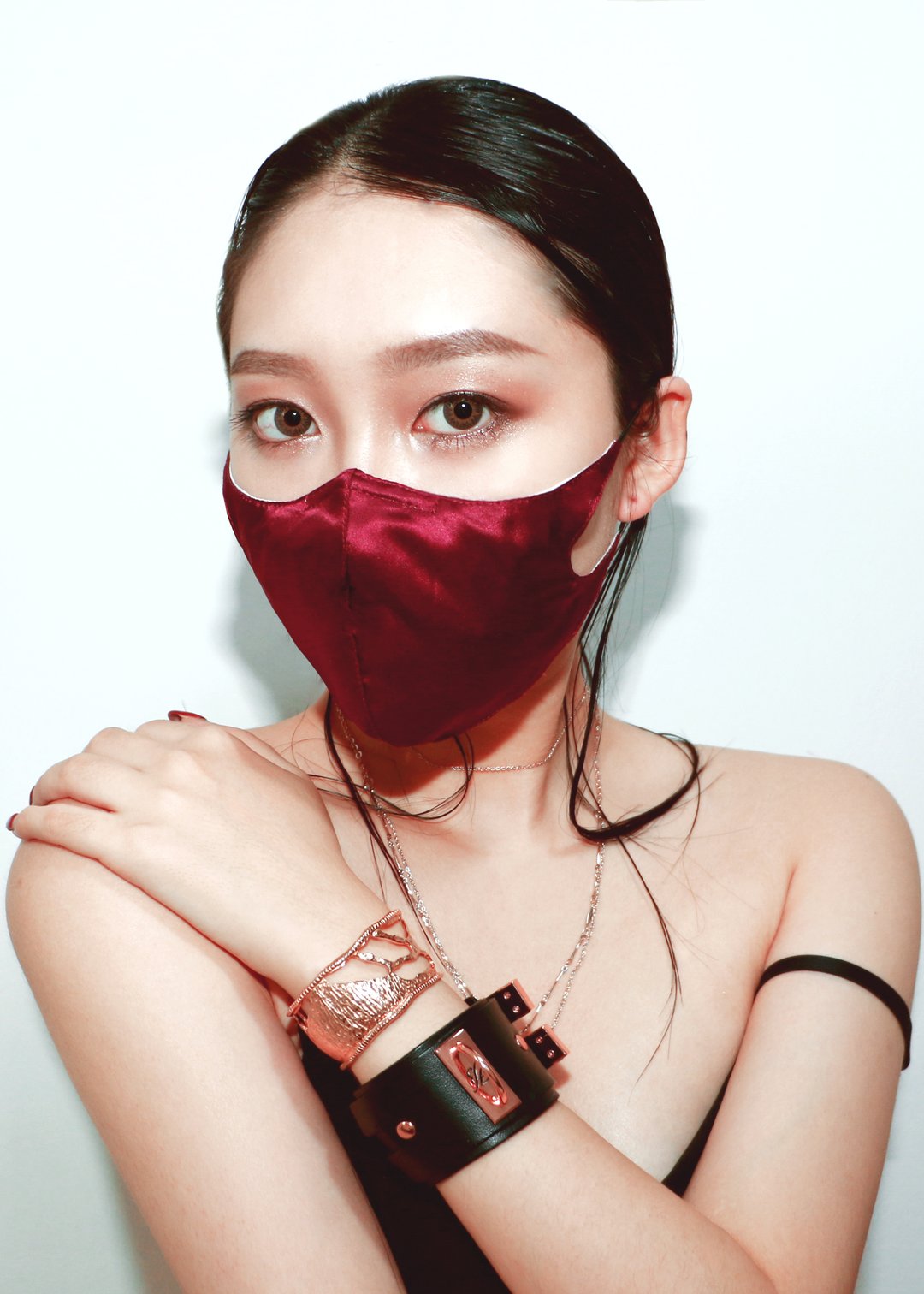 The material used for your face masks actually play a bigger role in preventing maskne or other skin irritations than you think. Using washable cloth masks are not just more environmentally-friendly, it also ensures that hospitals and medical personnel are well-equipped with supplies. However, synthetic materials such as polyester, nylon, or rayon can cause extra friction on the skin, while trapping more heat. This causes you to sweat and dampen the fabric – resulting in inflammation and clogged pores. Look for fabrics such as cotton, which are breathable and softer on the skin. This also minimises skin irritation while keeping you protected. If you're looking for a truly luxurious mask, this mask from Lisa Von Tang is made of lightweight, lush Egyptian Cotton and Satin Silk.
Prevention and post-inflammatory care

Consider using a skin-soothing ointment, balm, or salve that can help protect sensitive areas on your face from friction and chafing. These products create a protective 'barrier' over your skin to help prevent and reduce irritation and redness caused by excessive rubbing of the face mask against your skin. Just apply a thin layer before putting on your mask, or as an overnight occlusive treatment on areas of the skin that are already inflamed.
Blemish stickers for maskne

Pimple patches or zit stickers are a great way to treat maskne without further irritation. These breathable patches typically use a type of hydrocolloid sheet that adheres to the skin to help absorb excess fluid, oil, and pus to aid in the healing of your blemishes while minimising scarring. Some patches even come equipped with microdarts, which contain skin-beneficial ingredients to help 'inject' pimples with blemish-fighting treatments to effectively shrink and soothe spots. If you're going to be spending all your time outside wearing a face mask, using these patches won't be much of an issue. If you need to take off your mask once in a while, you can even opt for patches that are thinner, less visible, and specially made for daytime use or makeup.
Product photos courtesy of the respective brands.