Should makeup brands start putting the label 'mask-proof' on their packaging now?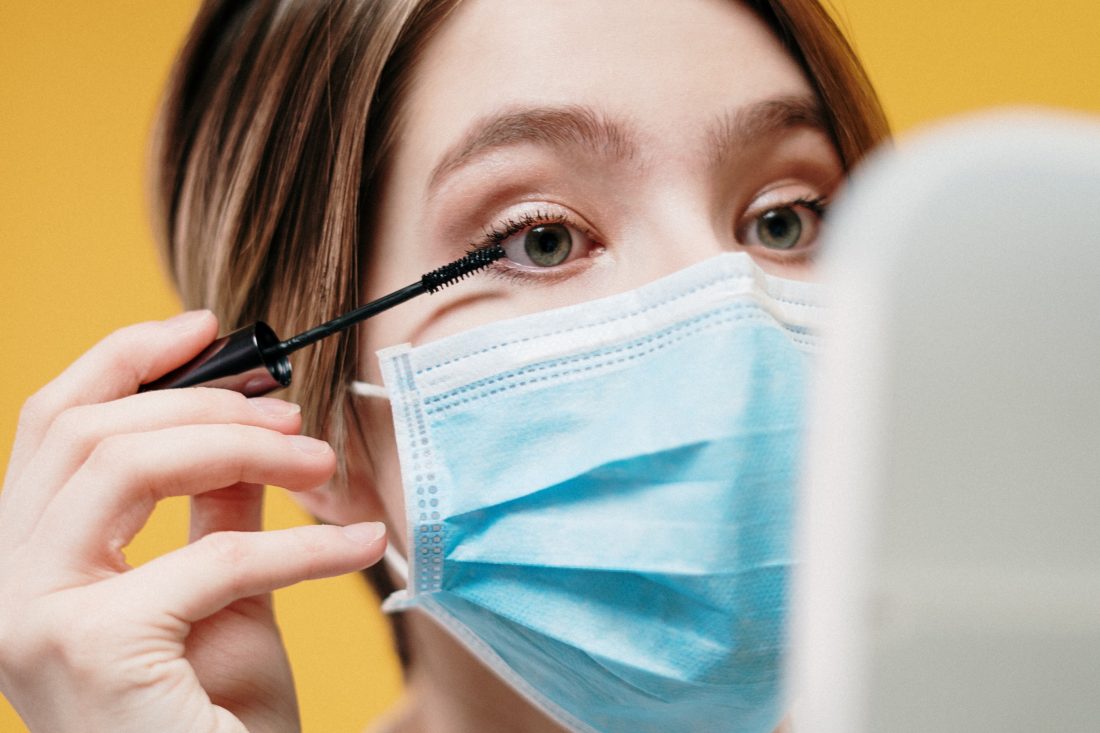 We all know that in the new normal, you must double up on your everyday hygiene routine, record your visit to every public space, and ensure that you are wearing a protective mask whenever you're outside. It's obvious that our daily routines aren't the only things that needs to adapt, but also our beauty routine – especially the way we do our makeup.The most annoying thing about wearing makeup underneath a mask is taking the mask off, only to find that your lipstick has smudged all over your face and onto the mask, and the foundation you'd been working so hard to perfect has shifted.
While the best way to avoid 100% makeup transfer onto your mask is to simply not wear any makeup, some of us can't bear to abandon our makeup haul, or need to attend events that require us to look our finest. All it takes is a few tweaks and changes to your everyday MOTD routine, read on to find out what they are.
Play up your eyes
If you've been putting off mastering the art of eyeshadow blending, trying out that new graphic liner, or getting your winged cat-eye on fleek – now's the best time to do it. Since wearing a mask for the most part of the day dashes away any hope for wearing a glossy or bold red lip, it's the best time to get creative with your peepers (as well as use up that mountain of eyeshadow palettes you've been hoarding, you know who you are!).
Less is more
It goes without saying that if you don't want your makeup transferring onto your mask, that you probably shouldn't even be wearing any at all. Your skin is already exposed to an extra humid and suffocating environment, contributing further to clogged pores, bacteria growth, and maskne. Getting a full face beat just exacerbates the situation.
However, if you need to attend important meetings, events, or have a job that requires you to always look presentable, perhaps try dialling the makeup down a little to avoid clogging your pores as much as possible. Look for skin-blurring products to help you achieve that 'my skin but better' effect, or stick to spot concealing instead of a full face of foundation to cover up any pesky blemishes and redness.
Mad for matte
As much as we covet that super moisturised, glowy complexion that's popularised by personalities and makeup artists such as Nam Vo, the formulas used to achieve this look are oftentimes the least transfer-proof. Instead, opt for matte or demi-matte foundations and powders so that your base won't shift around or melt as easily.
If you have dry to very dry skin, make sure your skincare is as hydrating as possible. Use lightweight gel-creams that contain humectants such as hyaluronic acid, glycerin, and panthenol to attract and lock moisture into your skin. Then, use a damp sponge to pat on a moisturising foundation or spot conceal, and finish off with a dusting of face powder over a piece of tissue. This last step not only sets the makeup, it also helps to absorb any excess oil from the base you've already applied.
Go nude
…on the lips. This goes out to our fellow makeup lovers who can't do a day without at least a swipe of lipstick. Swap out your creamy, bold colours for natural, nude tones instead with a matte finish if you must have a lip. At least even when your lipstick does transfer or shift, you won't end up with a new look à la Joker. Look out for sheer, satin-matte lipsticks, liquid lipstick, or best of all – a liquid lip stain.
If your lips often suffer from dryness, give your lips a gentle scrub with a lipscrub or wet toothbrush, before dabbing on a lightweight lip balm or lip stain with your fingers. This nifty trick will give you a bit of colour with as minimal transfer as possible. Lip stains work beautifully for mask-proof makeup as it's able to offer a wash of colour without feeling heavy on the lips, AND it has the least risk of transferring and moving around.
Featured photo: Unsplash