Turning 40 is a big deal for most people, but with all that's been going on with the world, Marion Caunter hasn't had the time to even think about her 40th birthday. Between familiarising her children with online learning, being there for her husband and his many businesses and trying to keep her family's chin up during these unpredictable times, it was only in the last three weeks leading up to the big day that it dawned on her. Another birthday is coming up – and quite a big one this time.
"I feel like there's a big part of me that didn't really want to celebrate this year just because of everything that's been going around and happening," she reveals after a moment's pause. "It just didn't feel right."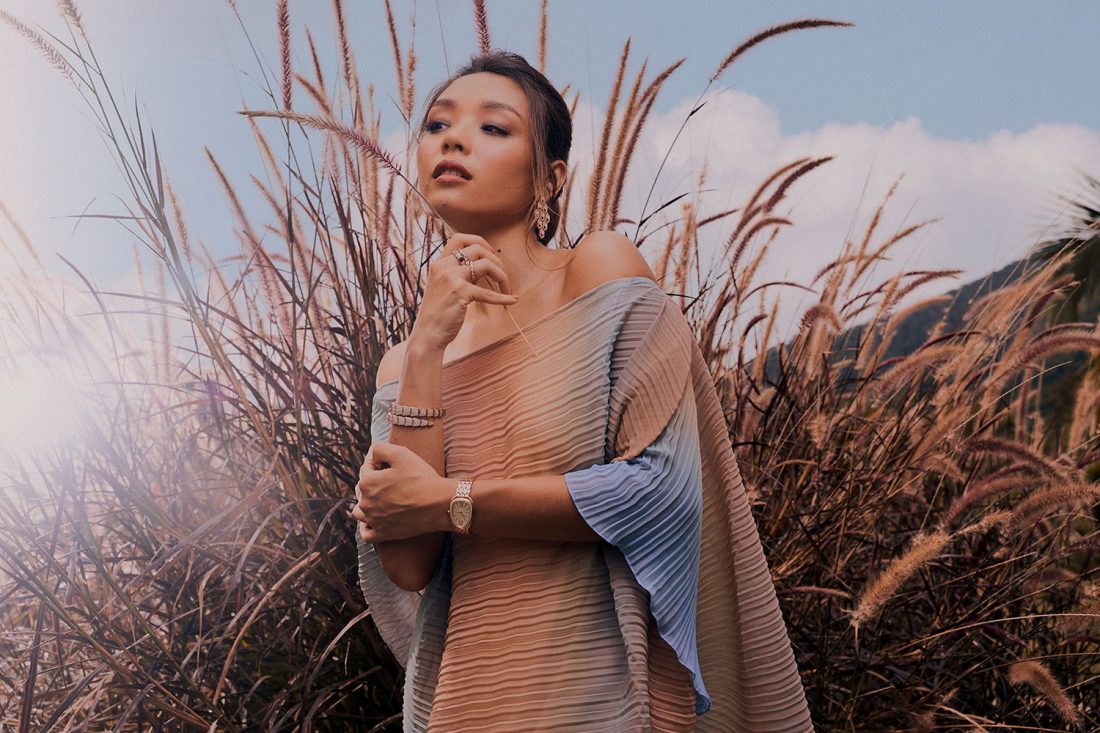 In place of celebrations are instead little pockets of reflection, the kind you inadvertently fall into when you near a new decade.
"It did hit me that I'm not a young girl anymore," she says with a laugh. "You feel like you can still get away with a lot of things when you're in your 30s, especially when you're in your 20s. You're still discovering yourself; you're still working on yourself and you're still allowed to make mistakes. With the 4 in front of your age, yes, you're still allowed to make mistakes – we're constantly evolving, growing, learning – but you're not a kid anymore. That is the biggest thing for me."
Twenties, thirties or forties, she has come to the realisation that she hasn't changed all that much. She's still the passionate, loyal and dedicated girl trying to remain true to herself in and outside of the spotlight. She hasn't changed, but she certainly has grown to be surer, steadier and wiser. At 40, this is Marion Rose Caunter in full bloom as mother, entrepreneur, fashionista, society darling and, most of all, as a woman at the best place and time in her life.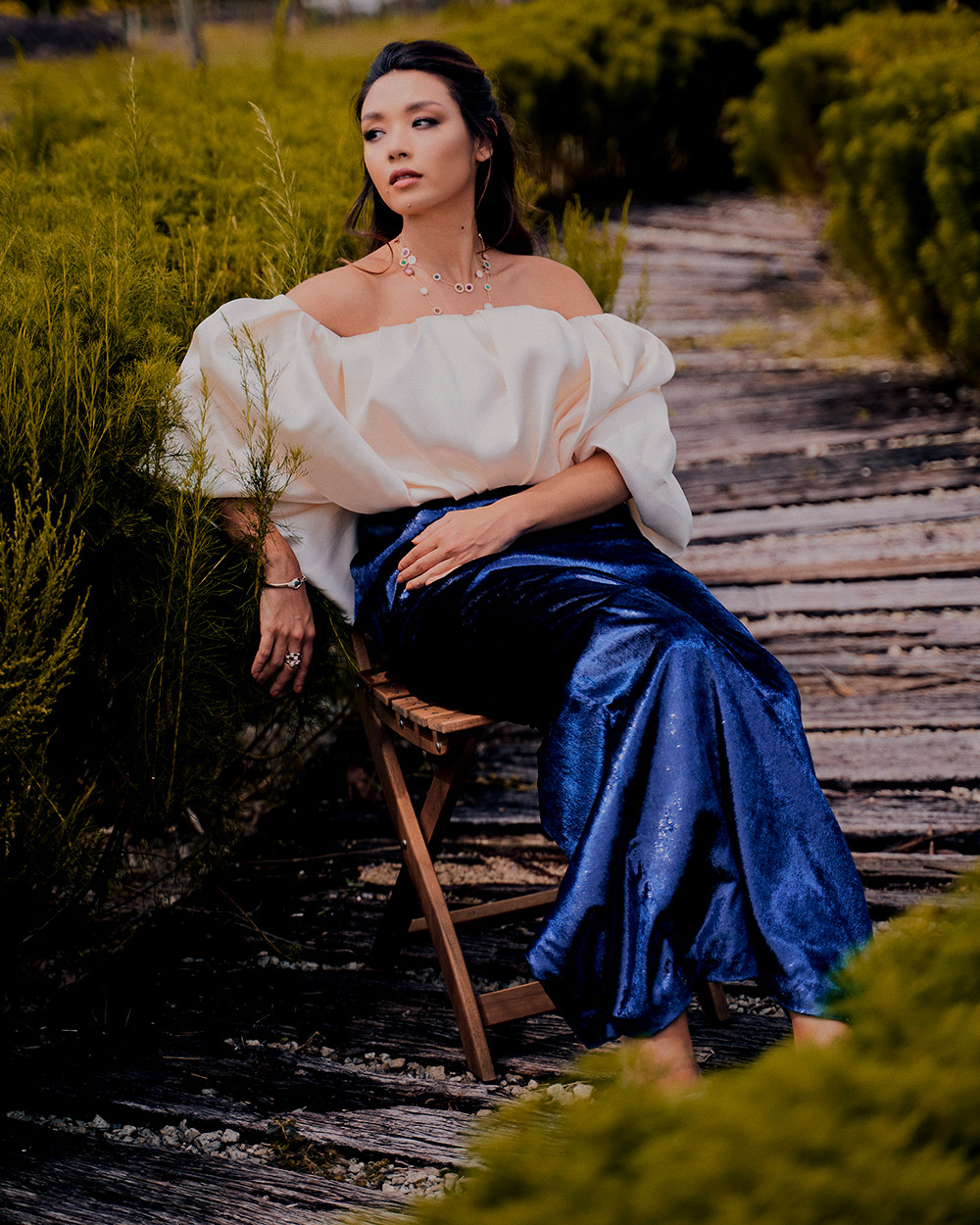 Marion relaxes in dress from Khoon Hooi and jewellery from Bvlgari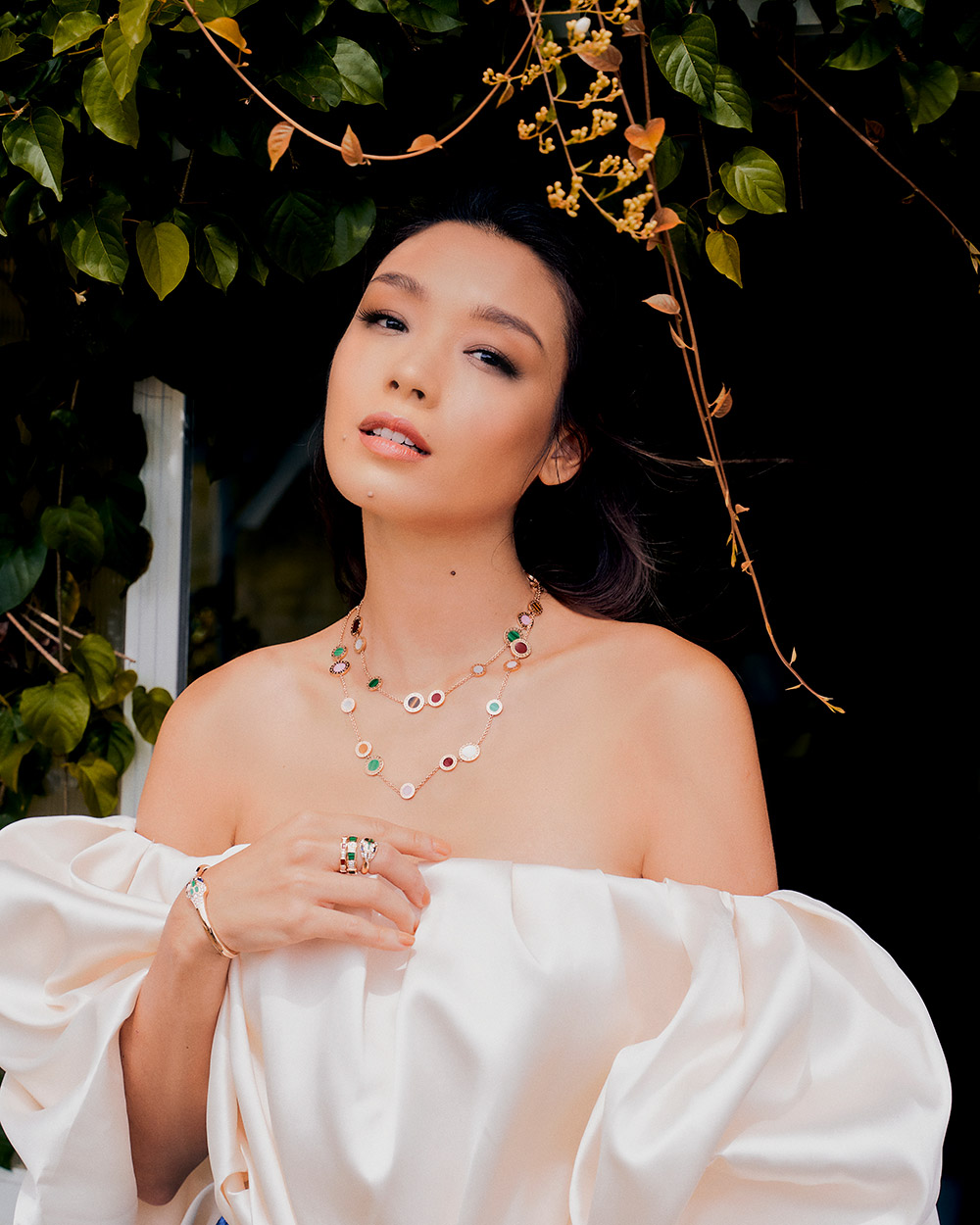 Marion wears jewellery from Bvlgari
(Swipe left for more)
Passionate through and through
Passion struck the first match that would light the blazing trail of Marion's career and passion also metamorphosed her into the head-strong entrepreneur she is today.
"That's just the person I am, I can't help but be passionate," she acknowledges. "When I feel, I feel. When I love, I love. When I dislike, I really dislike."
Starting out in showbiz in her 20s, she fed off her passion to be unapologetically herself amidst naysayers and higher-uppers who had other ideas on who she should be moulded into to appeal to a larger audience. She stood her ground to command her own presence and her authenticity – on and off-screen – won her fans who continue to keep her in their hearts and minds more than ten years on.
"When I started out, I was told I was not Malaysian enough, I needed to speak more like a local," she recounts. "I refused to change the way I speak because I'm not an actor, I'm a host. I will speak proper English. To this day, I have fans who write in to tell me how they remember tuning in everyday just to watch the segment to improve their English."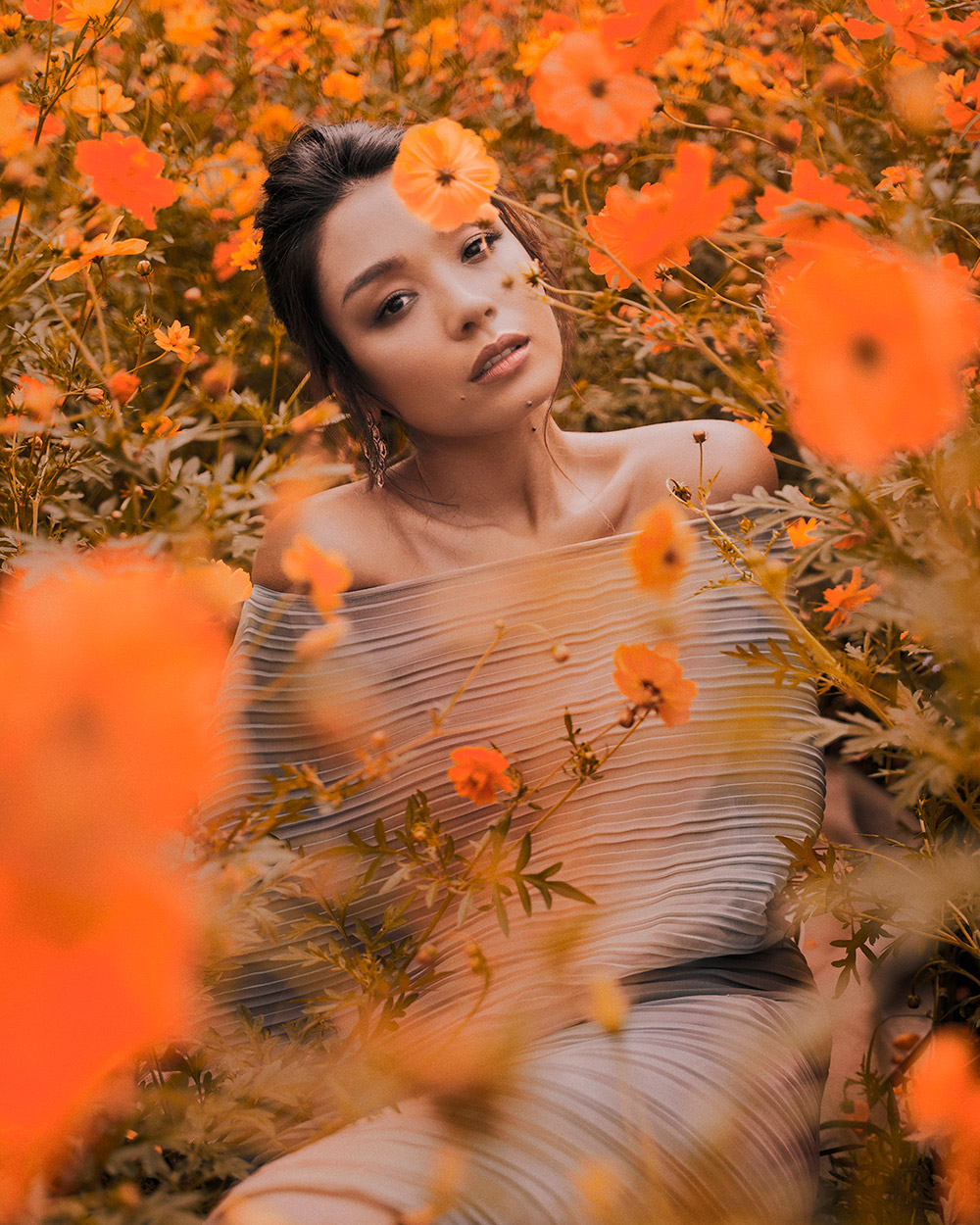 Her unwielding passion is not without its downside. She recalls how it's gotten her into trouble more than a few times.
"When I was younger, I would go online and I would rant and say things that in the spur of the moment, I want to get off my chest, but it would backfire sometimes. It didn't do me or anyone any good," she tells. "Now, I've learnt that when I'm having a moment and something is really upsetting me, I just turn to my husband or my friends and family, and we talk about it. I don't feel the need to go out there and have my feelings out there for the world, unless I feel it's something that needs to be said then I will. If I have an opinion, it needs to be based on facts."
Don't mistake this toning down as her having less to say; it's quite the contrary. She's just learnt to be more calculated with who, where and what she expends her energy on. While passion may never run dry but one should also never dispense it too easily, especially towards causes that and persons who do not deserve it.
"It's just knowing how to deal with those passionate moments and who deserves it," she says.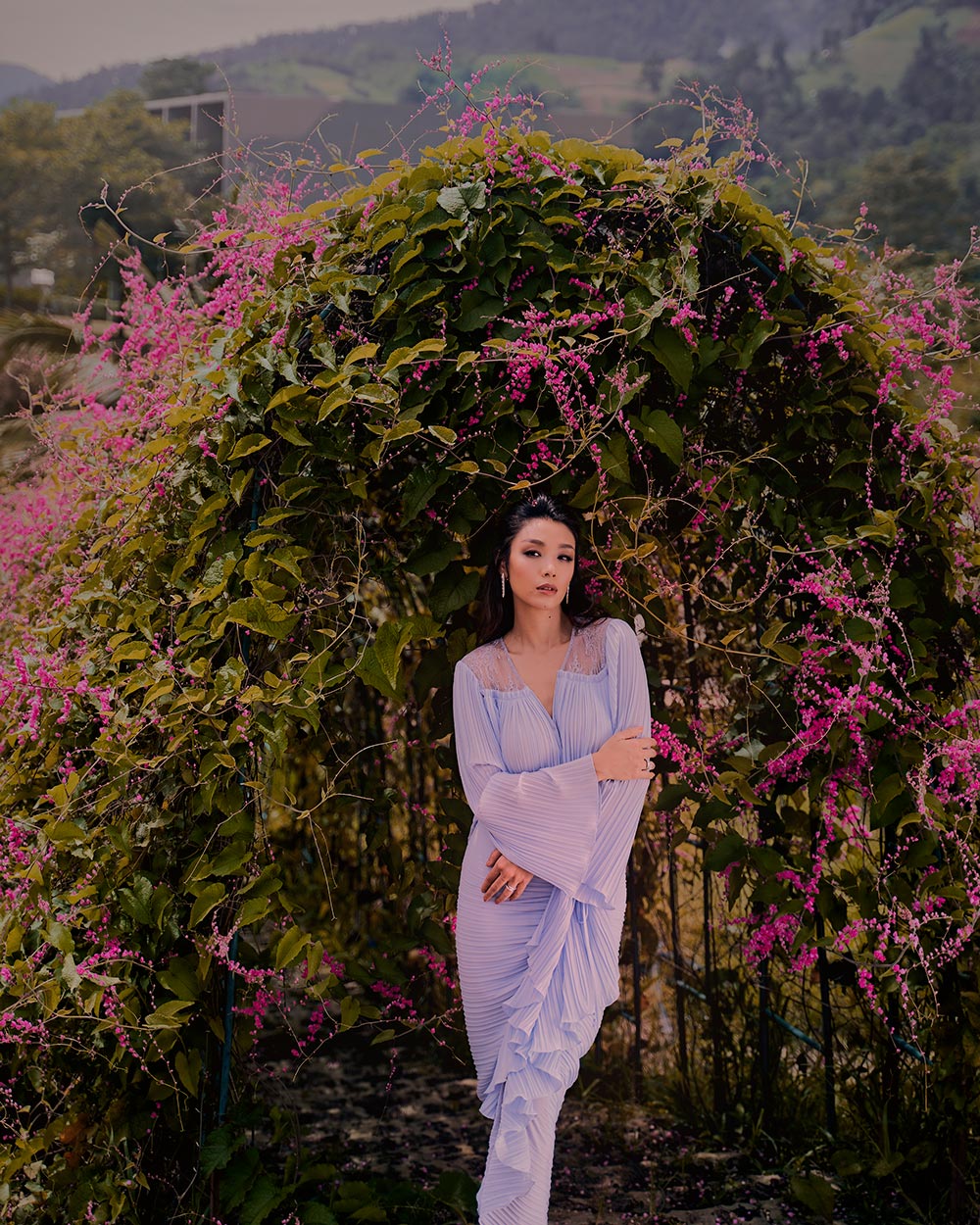 Marion is in dress from Alia Bastamam and jewellery from Bvlgari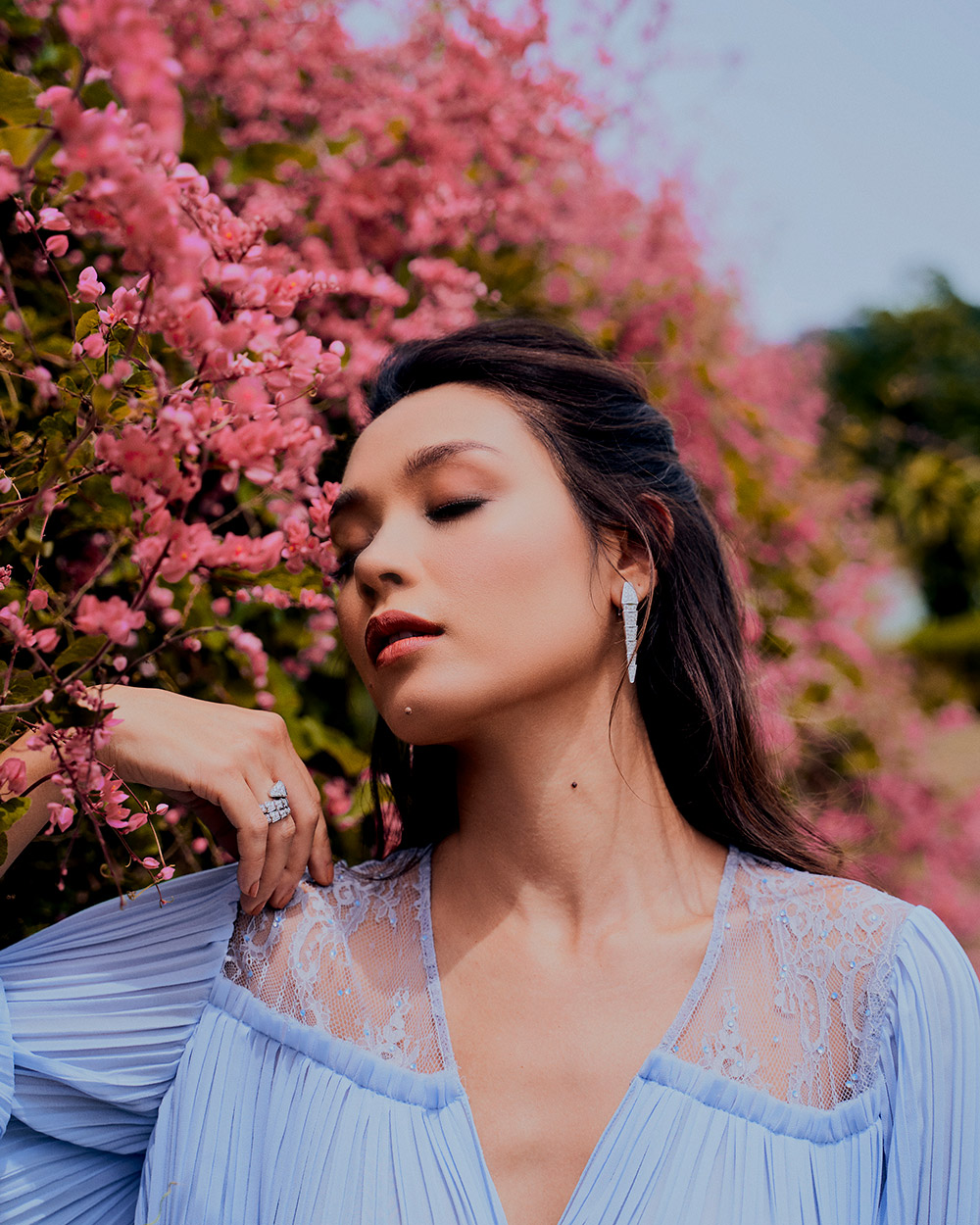 Marion wears jewellery from Bvlgari
(Swipe left for more)
Loyal to the end
In an age of fast transactions and short-term gains where quick gratification is prioritised over long haul investments, loyalty may seem a dying virtue. Marion believes otherwise.
"When I love someone, or when I'm committed to a company or cause, I give my absolute all," she shares unwaveringly. "That has allowed me to build these very strong relationships over the years with people, personally and professionally."
This is the only way she knows how to connect, never with a trace of flakiness or frivolity with her friendships and familial ties.
She cautions, however, the double-edged sword with believing in people and investing so fiercely: "When you do that, be careful to not expect that back from people as not everyone comes from the same place as you. I've been burnt a couple of times by people who don't give that back to me."
The most important thing is for one to continue being loyal to oneself and one's own beliefs and values. It all boils down to one thing: authenticity.
"When I was younger, I used to let people walk all over me," she reveals. "I guess we all seek validation somehow, but we must be strong enough to tell ourselves every single day that who we're seeking this validation from is very important. So long as my husband, my kids, my family and my closest friends love me for who I am, that's all the validation that I need."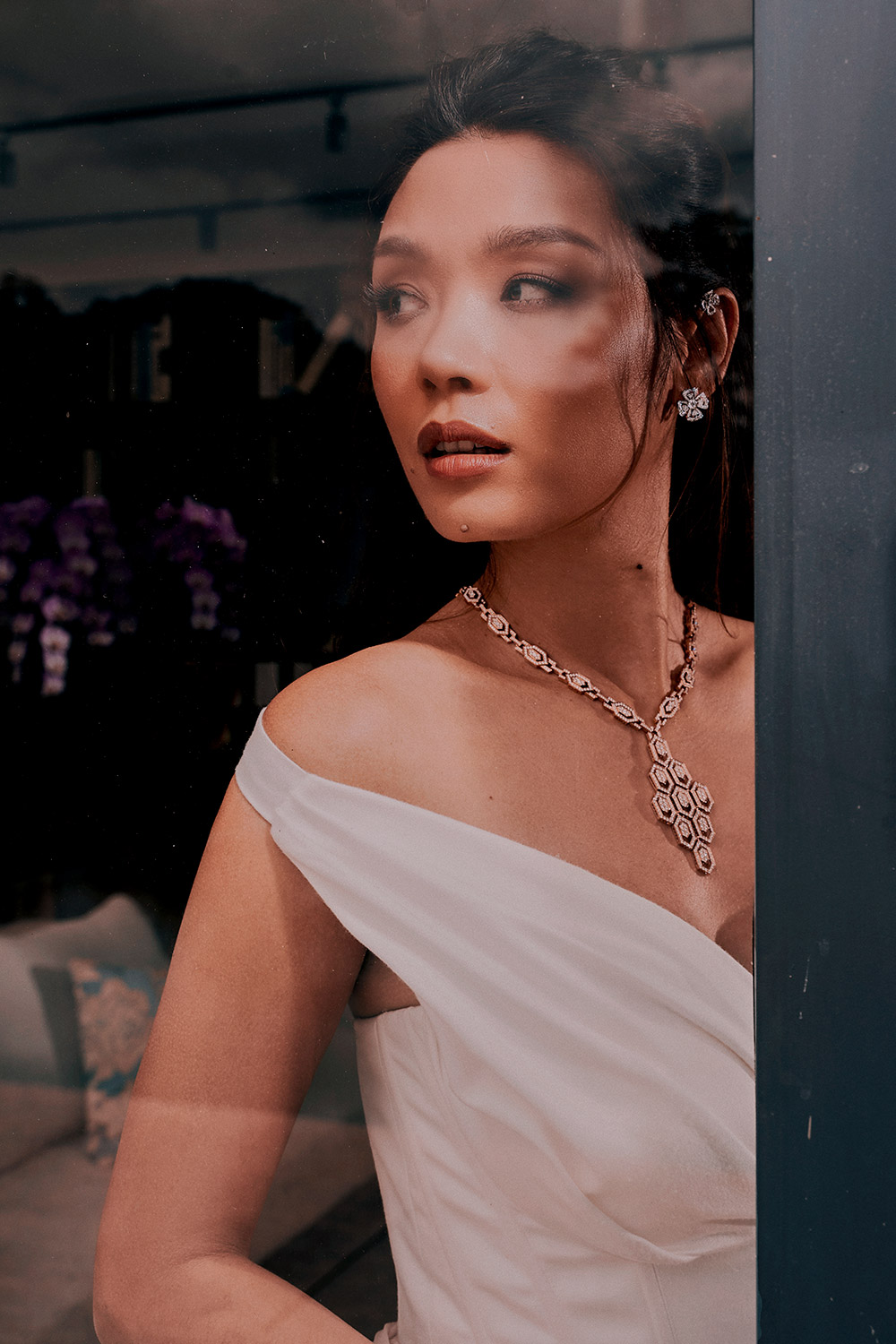 A new decade
Turning 40 is a big deal for a lot of people. Everything that's happening around the world may have distracted Marion from the excitement of hers but it doesn't mean she's looking forward to it any less.
She's just observing it with quiet grace, growing gratitude and humbled gratefulness.
"As long as I have my family and my health, that's all that matters," she says. "I can't be any more grateful for everything that I have been blessed with. I say this every year: Every year that I get to turn a year older, thank you, God."
She doesn't know yet what may be in store given the unpredictability of the world, but on her part, she is seeking to pursue more authenticity. She looks to women like Oprah Winfrey, Brené Brown and Michelle Obama in charting her next steps.
"I look up to these women because they're all very authentic," she tells. "That's the one constant. They're so real. They talk about their weaknesses, they're not trying to put up this perfect façade. I admire them, I admire their journey."
Learning from them, Marion is glad she's at the right place to start her own journey into her forties.
"I feel good," she reflects. "Once you know what you like and eliminate what doesn't add to your life, you feel free. It's okay sometimes to lose things you thought were important. There's a reason why it didn't work out."
She also acknowledges it's not something that came instantaneously to her. It was a result of many years of growth, of sifting out the bad from the good, of riding and crashing through the many waves of trial and error, each working to carve, buff and polish her to be the woman she knows herself as today.
"I wasn't like this from the start," she divulges. "But there's a part that always told myself that I'm going to be me, from day one. I did have my moments of self-doubt."
"Right now, more so than ever, what I do know is that I only want energy that I want around me and I will only let that sort of people into my life. We need to go through the motions and learn."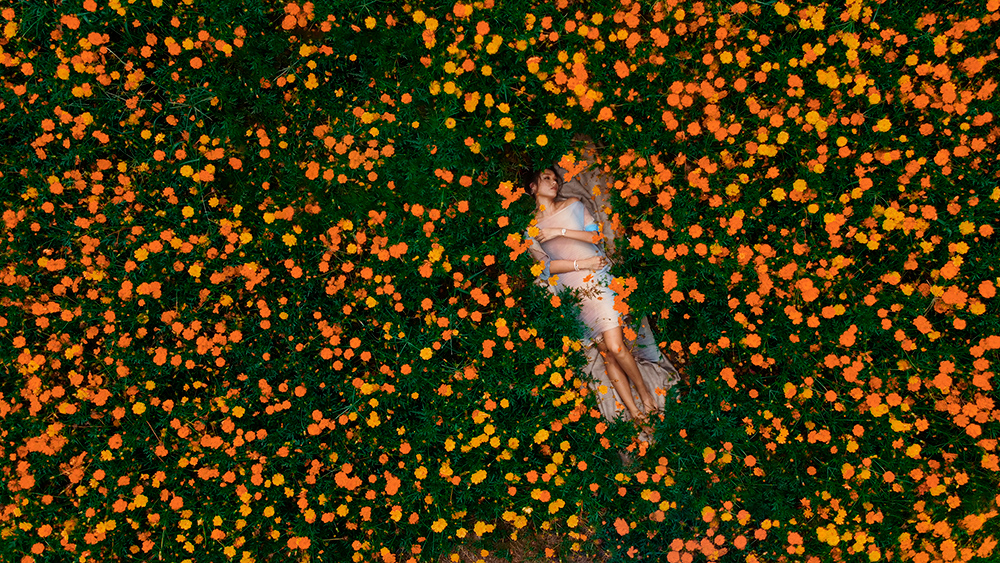 Photography: Edmund Lee of Vinca Photography
Video: Felix Khu
Art direction: Anson Siau
Styling: Ed Voon Wei
Hair: Shaun Yap from Hairplay Salon
Makeup: Japhet Bong using YSL Beauté
Location: Shot on location at The Acres Resort