Long gone are the days when luxury fashion was limited to your wardrobe. Over the course of history, many glamourous designer houses have crossed paths with gaming, technology, automotive and of course, home decor industries.
With brands like Missoni and Ralph Lauren leading the train of designers who have entered the homes category, it begs a closer look into the question: why? We've rounded up 5 likely reasons for the shift – along with a list of luxury fashion brands that have jumped on the bandwagon.
Expanding market reach
As more and more new brands enter the fashion industry, the competition is picking up in an already saturated market. The obvious solution: reach out to new consumers from a different market segment. With design and fabric being a few common denominators between the two trades, it's a rather natural transition.
Following consumer trends
It's evident that social media is a key authority in today's generation. One result of this is a fresh appreciation for #art, #design and #aesthetic, in line with the #gramworthy mentality. Plus, fashion influencers have become both a reflection of and driving force for more consumers looking into home decor, as one report suggests. Today, the idea of anything visually appealing or fashionable sells – whether in the form of a cult bag or a table lamp – so long as it matches the perception of a desirable Instagram or Pinterest feed.
Interior design is in
A byproduct of social media influence and other factors such as better accessibility and spending power is an overall boom in the interior design industry. In 2017, the global home decor market was worth US$582 billion. Those numbers are expected to exceed US$741 billion by 2023 as the rich get richer and the new generation of millennials and Gen Zs become new homeowners. Luxury brands will only lose out if they don't capitalise on this market.
Selling an image, not just a product 
The idea of luxury is no longer just about owning a wardrobe full of bag icons or the latest pieces off the runways. Fashion itself has had to evolve time and again in order to stay relevant. It has to market an image; a lifestyle. It's one where the modern luxury consumer shops with her Birkin in the day and returns to practice on her Hermes yoga mat in the evening, with Loewe home candles setting the mood in her patio.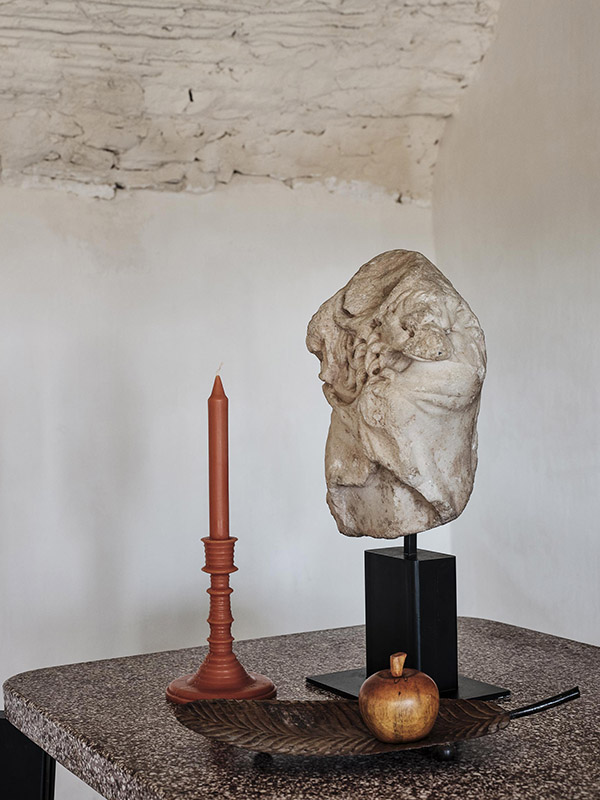 Home is where everything is now
While the coronavirus has caused no small amount of loss and destruction, one positive outcome is getting to spend more time with loved ones at home. After all, home is where the heart is everything is right now.
It's an office, a daycare, a nursery (congratulations to all you new plant parents!), perhaps even a restaurant or bakery (who else discovered a love for baking this year?). With the amount of time we're spending indoors – and who knows how much longer this will go on – some of us may have already started redecorating to accommodate new lifestyles and hobbies. It's only a matter of time before more designers want a slice of the pie.
Here are 8 luxury brands that have gotten a headstart.
(swipe left for more)
Photos courtesy of respective brands