We stepped inside one of the residences within the township, KEN Rimba Condominium 1, for a better understanding of sustainable living.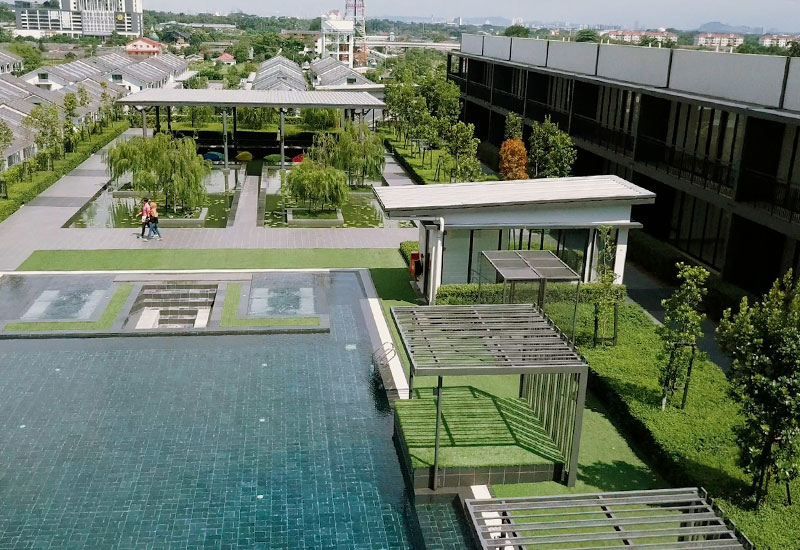 As much as going green is a laudable effort, many fall short when it comes to its long-term progress.  Often times, the idea stems from the need to fulfil a specific corporate social responsibility campaign or quota, which may fail to address the bigger picture.
With that said, award winning green property developer KEN Holdings Berhad wants to change the topic of "going green" to "living green". Since the company was founded by Datuk Kenny Tan some decades ago, it has actively championed the notion of sustainable living through its various properties including KEN Bangsar (where a few scenes from Crazy Rich Asians were shot), KEN Damansara, Menara KEN TTDI, KEN Aman and KEN Rimba.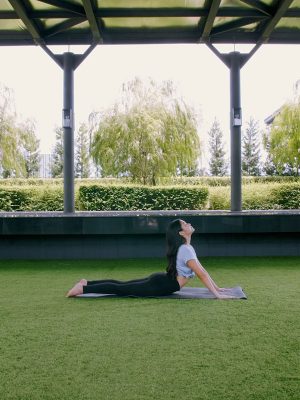 KEN Rimba especially makes an impression for being Malaysia's first green township, encompassing a commercial centre and several residences spanning approximately 60 acres. Each property within the estate is built with KEN's building philosophies in mind (more on this later). It has received numerous accolades including the BCA Green Mark Gold Award, GBI Certified Award and FIABCI Malaysia Property Award 2014, to name a few.
But while the company has laid foundations in the country's green building arena, the responsibility to educate the public on what comfortable and energy efficient living looks like remains a perpetual collective endeavour. Thus, we stepped inside one of the residences within the township, KEN Rimba Condominium 1, for a better understanding of aforesaid big picture.
Malaysia's first green township
Located in Seksyen 16, Shah Alam, the property is easily accessible from the Federal Highway and NKVE or Padang Jawa KTM. Since it is just outside the hustle and bustle of KL city, residents can enjoy the serenity of the suburbs while still keeping in reasonable proximity of the goings-on.
In line with KEN's building philosophies, the condominium blocks incorporate a North-South orientation which allows for better ventilation and daylight. If that's not enough, the adjustable louvred windows will also facilitate air flow into the home, keeping it cooler indoors and reducing the need for electrical cooling. The compound is further fitted with motion sensors and energy efficient light bulbs to reduce wastage of electricity and lower operational costs.
Every corner of the property has a touch of green – and that's saying a lot for a space accommodating 679 units, including 26 triple-storey villas, as well as an extensive list of amenities and facilities. Just as the colour is often attributed to calmness and relaxation, that's the effect we get during our visit.
Building healthy communities
Speaking of amenities, one highlight here is the Community Garden. Residents can help themselves to the wide array of vegetables planted literally in their own backyard, such as kale, pumpkins, potatoes, chillies, winged beans and loads more. Everything is organic, so it's not only more economical than shopping at the grocery store, it's healthier too.
Meanwhile, the Herb Grill is perfect for hosting barbeque parties. It's spacious enough to host a small crowd and comes with the convenience of fresh herbs to season your ingredients. For larger parties, there's always the option to gather at other common grounds: Ironwood Forest, Waterfront and Vertical Garden. Each has a distinctive design and appeal, with a single feature unifying them all – surrounded by the beauty of nature.
Inspiring active lifestyles
Residents are not left wanting for facilities either. With an Olympic-sized swimming pool, wading pool, jacuzzi, fully-equipped gym, spinning area and badminton court to boot, you can't get any closer to reaching your fitness goals than right at home.
Even if you're the most inactive person on Earth, the scenic backdrops of the Hanging Gardens, Central Courtyard, Sakura Garden and Lake Sanctuary will indubitably draw you outdoors. Not that we have anything against staying within the comfort of your four walls, but part of energy efficient living involves reducing electrical consumption – and what better way to take time off from mobile devices and modern comforts than reading a book on the pool cabana?
But wait, aren't pools a waste of water resources? KEN Rimba takes that into consideration and offsets it by incorporating water efficient sanitary wares and rainwater harvesting tanks to reduce water usage.
Making anytime playtime
Anything worth learning had better be taught from young and this includes appreciating nature. Instead of always resorting to gadgets and virtual stimuli, the welcoming gardens and playgrounds will redefine playtime for children.
And as children grow up to practice other little things like recycling waste or generating organic fertiliser from the compost bins provided at the property, the cycle will then be complete. After all, sustainability can only endure so long as we pass the baton to the future generations.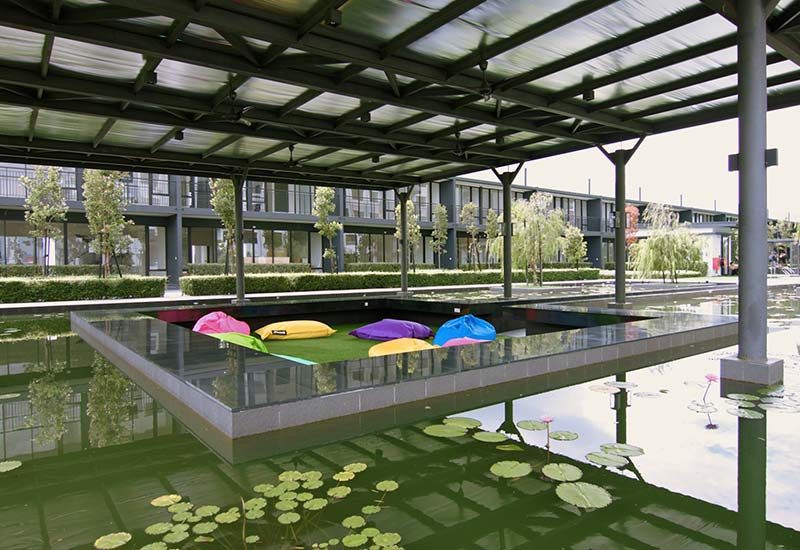 For more information on KEN Rimba, call 03 5511 9233.
Videography: Zac Lam
Art direction: Yew Chin
Shot on location at KEN Rimba Condominium 1