From its commodious units to its hotel-standard services, KEN Bangsar is a space fitting of the crazy rich parties and lifestyle portrayed in the film.
Remember Crazy Rich Asian's scenes of Eddie Cheng and his fancy penthouse in Hong Kong or Astrid Leong and (one of) her apartment(s) in Singapore? Did you know that they are both one and the same location? In reality, that is.
Cue KEN Bangsar, a service residence in Kuala Lumpur's trendy, upmarket neighbourhood. The former – which depicted Eddie's family hosting a photoshoot – was actually filmed at the property's lobby; whereas the latter – which included several scenes of Astrid with her later-divorced husband Michael Teo and their son, Cassian – was filmed at its triplex penthouse.
There's more than meets the eye from the film at this premier green development though. From the commodious units to the hotel-standard services, it's a space fitting of the crazy rich parties and lifestyle portrayed in the film. Why stop at the movie when you can experience the revelries in real life?
Keep reading to discover how you could live like a Crazy Rich Asian at KEN Bangsar.
Comfort of home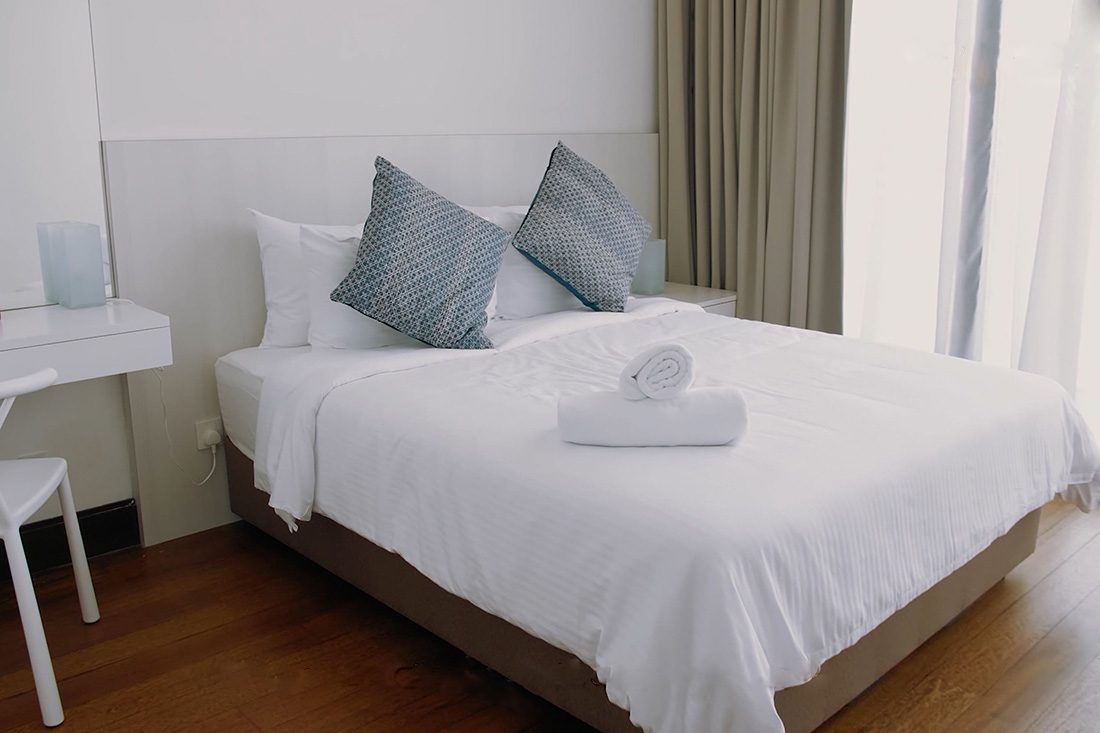 KEN Bangsar offers three different units to meet your individual needs and preferences. There are studio units ranging from 540 sq ft to 1,200 sq ft, ideal for couples or small families looking for a staycation in KL. These units come with one bedroom and one bathroom as well as a cosy living area and kitchenette for an unassuming yet welcoming stay.
Larger groups can opt for the 3-bedroom apartment units which span from 2,000 sq ft to 2,600 sq ft, or stay in ultimate extravagance at the 5-bedroom triplex penthouse with up to 8,500 sq ft at your expense.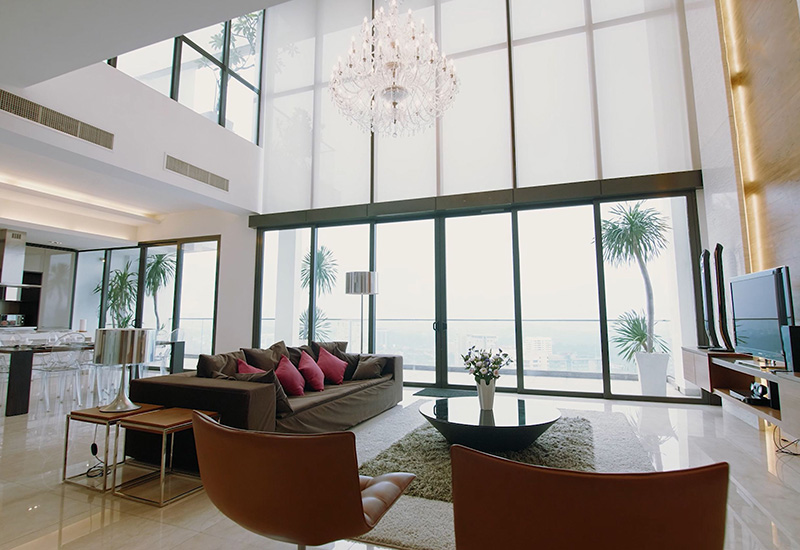 All bedrooms come with attached bathrooms, with the master bedroom also offering a powder room, so everyone can retreat to their own privacy whilst enjoying the company of loved ones all in one space. Each unit is further equipped with a video intercom system and quality sanitary fittings from Villeroy & Boch, Dornbracht and Toto for a seamless living experience.
The penthouse also features a private swimming pool, a jacuzzi, a steam room and an entertainment room – all of which would make for a phenomenal party (think Colin's bachelor bash). By the way, you'll get to experience the world's most technologically advanced toilet, the TOTO Neorest – a first in the country – exclusively at the penthouse. Now that's how you go big or go at home.
Conveniences of hotels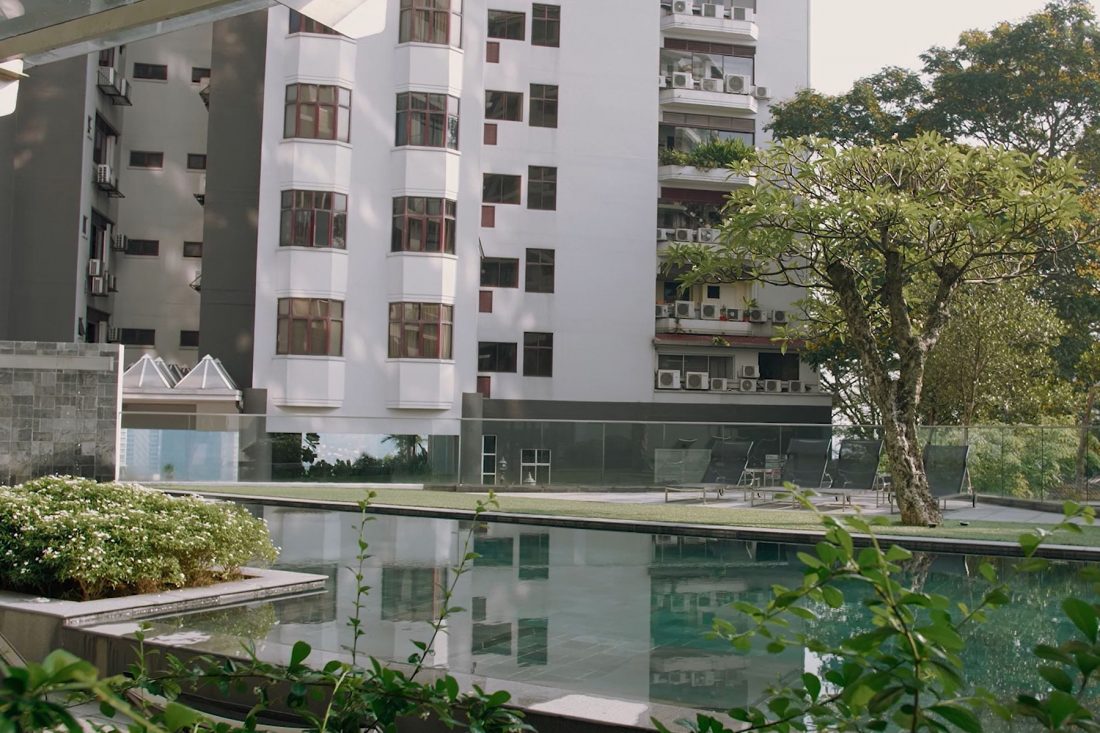 A staycation wouldn't be as fun or fulfilling without facilities to utilise. KEN Bangsar sees to that with an attractive pool deck, well-equipped gym, steam room, playground and multipurpose hall at your disposal.
Rest assured of your safety while at it as there's 24-hour security, multiple CCTVs placed strategically across the property and access cards for each floor. On top of that, you'll be assisted with check-in (bonus: complimentary water and a cold towel) and check-out at the front desk as you'd expect of hotels.
Consciousness towards the environment
As part of award-winning green property developer KEN Holdings Berhad's commitment to living green, KEN Bangsar sets itself apart from other service residences with its eco-friendly and sustainable features.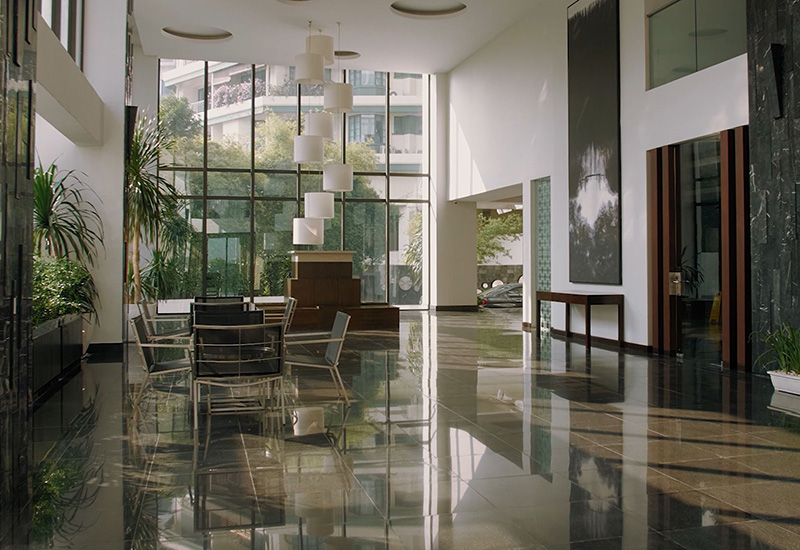 The airy, double volume lobby is kept cool and breezy via an innovative engineering system known as CHEEL, which recycles condensed water from the air-conditioning system onto an evaporative feature wall. Meanwhile, waste heat from air conditioners is reused to generate hot water for common toilets.
Low-Emissivity laminated glass is a common feature across the property that is used to reduce heat gain and improve thermal comfort. Energy- and water-efficient fixtures have been installed wherever possible, including air-conditioners, lighting, lifts and landscape irrigation.
To mark its distinction in the area of green development, KEN Bangsar was awarded the first BCA Green Mark GoldPLUS Award, making it the first project outside of Singapore to be conferred this recognition. Other honourable awards include the GBI Gold Award and The Edge – PAM Green Excellence Award.
See also: What it looks like to live in a green township like KEN Rimba
Convergence with the neighbourhood
Property features aside, KEN Bangsar stands proud in arguably the hippest neighbourhood in Kuala Lumpur: Bangsar. Perched atop a hill on Jalan Kapas, it is less than a 10-minute drive away from Bangsar Shopping Centre, Bangsar Village I and Bangsar Village II for your dining, entertainment and shopping leisure.
There are also a plethora of cafes, restaurants and bars as well as luxury boutiques, salons and grooming centers to spend your bucks like Astrid Leong or Nick Young. The short travel time means more time to shop and explore, after all!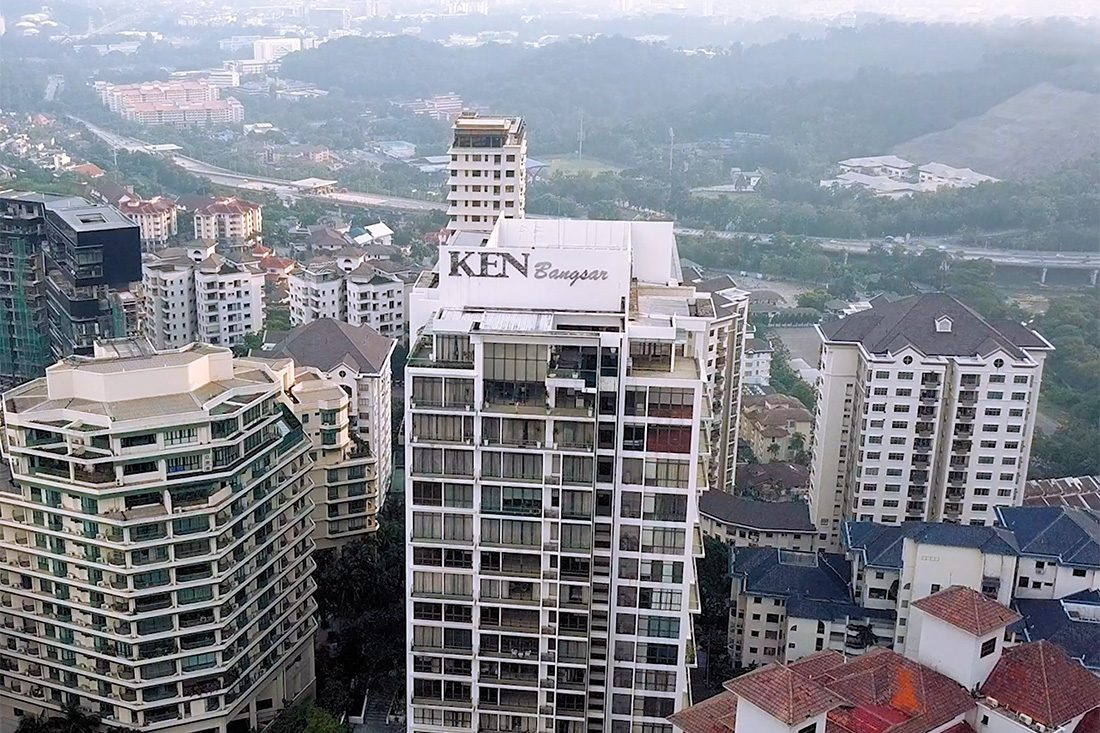 Watch the video playlist above to see how you can live like a Crazy Rich Asian at KEN Bangsar.
For reservations and enquiries about KEN Bangsar, call 03-7727 9933 or log on to the official website at www.kenholdings.com.my. Follow them on Facebook (@KEN.Greenbook) and Instagram (@kengreenbook) for more updates.
Videography: Zac Lam
Art direction & styling: Gan Yew Chin
Shot on location at KEN Bangsar, Bangsar Shopping Centre and De Beers KLCC