F
rom everything I've read about you, you seem to be a quick learner and an overachiever," I tell Jon Lee as we sit down in his bar, Penrose.
"I'm just stubborn, bro," he shoots back with a smile and a laugh as he relaxes into his seat.
Penrose makes for an intimate setting – long and narrow with the majority of the seating at the bar counter that stretches almost the entire length of the bar. The lights are dim but not dark, and the minimalist, near brutalist design is contradictorily warm and welcoming in the fairly cold space. The only real pop of colour is a piece of red cloth hanging behind the bar carrying the words 'Asia's 50 Best Bars' printed in gold.
Although he disagreed with my characterization, the reality is that the 30-year-old already boasts over a decade of working experience in the food and beverage industry and is now starting to collect awards to prove his excellence. 'Quick learner' and 'overachiever' only scratch the surface of who Jon Lee is.
At the age of eighteen, he took his first step into the industry by going to culinary school. With the likes of Chef Yahaya Hassan and Chef Darren Teoh as his teachers, Jon turned an interest in cooking that he picked up from his parents, as well as watching TV chefs like Anthony Bourdain into a full-blown passion. Two years later, he was out of school and sponging up every job he could. He spent some time at the Four Seasons in Langkawi, picked up side­-gigs catering and even got a job at Google where he got to explore cooking different cuisines daily for the hundreds of employees. With all that experience, Jon figured he was ready for his first big step up.
"By the time I was 21, I thought I was some hot stuff," he tells me. "So, I decided to open my first café, and within a year I burned out," he laughs. "It was challenging, and it was my first business as well, but that's when I realized: I really know nothing."
Bouncing back from impact of losing his business, Jon threw himself straight back into work, picking up a couple of new skills as he worked as a barista by day, and trained to be a bartender at night. It was at this time that he was made an offer that would set the course for where he is today.
"Someone approached me and said, 'Hey I like your style, I like the way you speak, you're quite proactive; do you want to work in Singapore as a bartender? Because I think you've got great potential.' I didn't hear anything after 'Singapore', I just said 'count me in.' I didn't even know what bar I was going to work at but at that point in my life, it was the perfect time to go."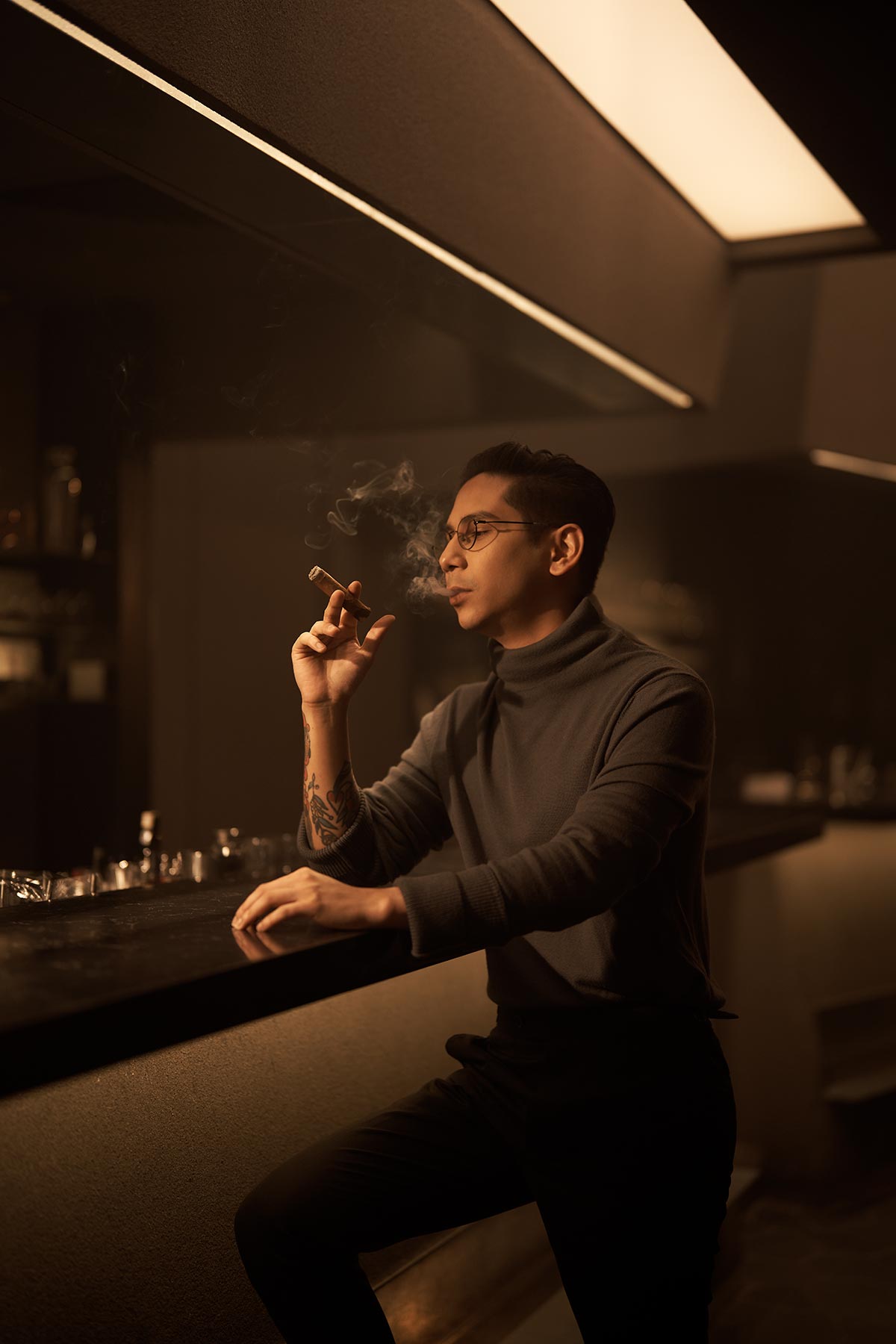 Under the mentorship of Joe Schofield – who would go on to be named International Bartender of The Year in the Tales of The Cocktail Spirited Awards and the Bartender's Bartender at The World's 50 Best Bars in 2018 – at the Tippling Club, Jon perfected his craft in bartending.
"His hospitality is insane," he says about his former mentor. "Honestly, the drinks anyone can learn; the drinks are the easiest part of bartending, but the people skills – being able to talk to a person in a short amount of time, give them enough attention and do that with over twenty people a night, I learned that from there."
Jon credits the people skills for more than just giving his customers a personable bartender.
"I also learned a lot of my drinks and flavours from people. If they're comfortable with you and you talk to them, ask them how they feel about certain drinks you learn about what they want. When you do that with a thousand people with a thousand different palettes, you develop a versatile palette and can fix almost anything."
Jon spent four years at the Tippling Club, and despite getting other offers in Singapore, he decided it was time to come back to "the empty canvas" of the Malaysian bartending scene in 2019.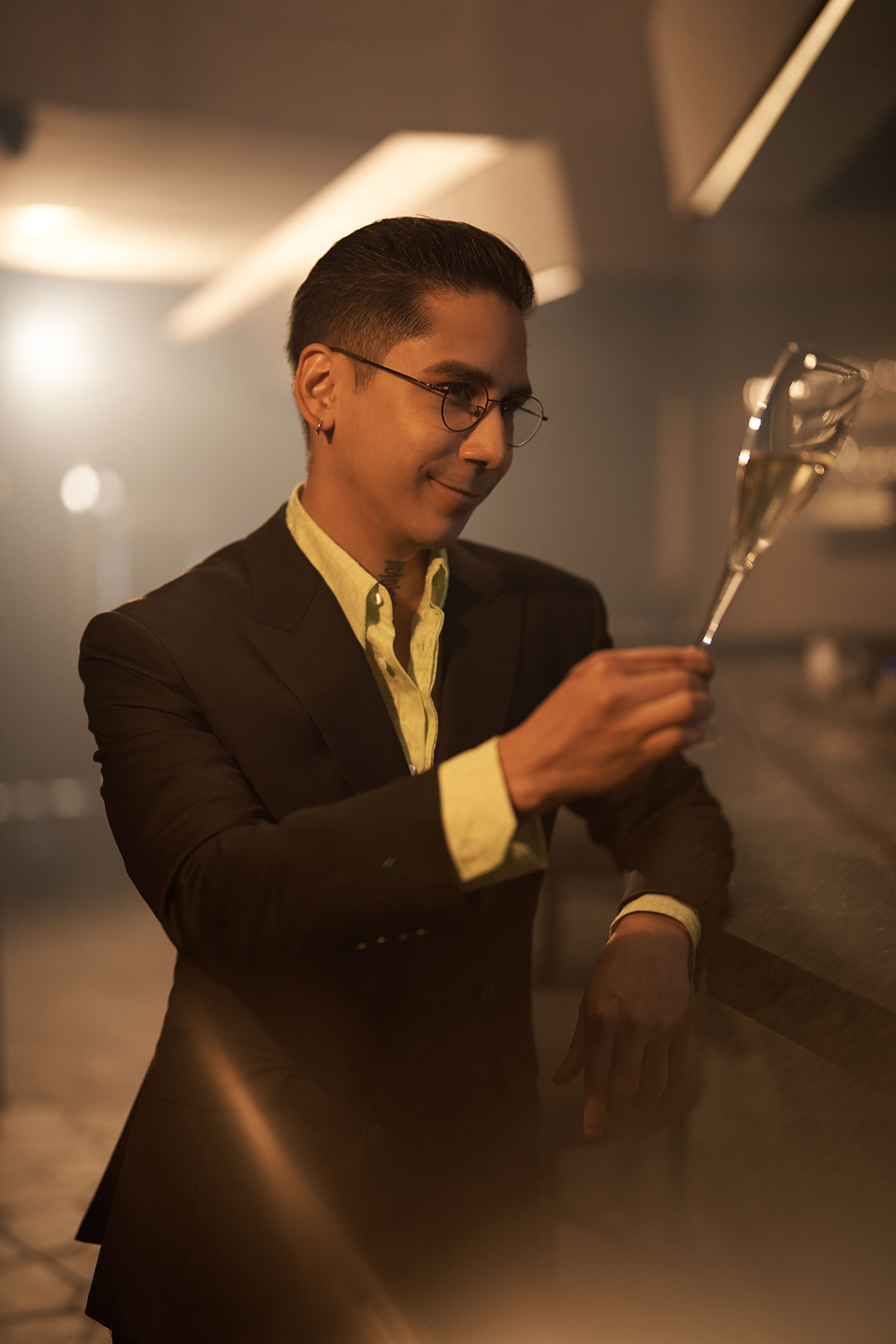 The Covid-19 pandemic saw Jon flex his creativity and venture into ready-made wine-based cocktails. In the process of selling his new product he approached the founders of Wildflowers KL but instead of becoming his customers, they became his business partners.
"We got to know each other better and became friends," Jon tells me. "They told me about their struggles during the pandemic – they maintained all their staff, didn't fire anybody, and that to me was like – 'ok, I might have a business partner here'."
With a vacant shop lot next door ready for him, and five potential concepts in his mind, it wasn't long before work on Penrose began. In the interim, Jon took on the role as a director of Wildflowers to help revamp their drinks, but also to help him get back into the local scene.
"I think it's incredible," he says about the Malaysian bar scene. "It's so supportive and there's so much going on. When I was in Singapore, not much was going on in KL, but I think after the pandemic, everybody got together – there was a sense of shared trauma – and everybody came out to support each other."
Seven months after work began, Penrose became a reality.
"The guests is always right in matters of taste, but we can always give them something more than a rum and coke."
"We offer something genuine," he tells me when I ask him 'why this?'
"We don't rely on trends, and to me Penrose is a classic cocktail bar that I want to go to. The majority of the seats in the bar are by the bar counter because I always enjoy having conversations with bartenders and watching them work."
"Sitting by the bar is also the easiest way to make friends and we like to connect our guests. We don't display any bottles because there's a psychology of design – the more labels, the more marketing you see, the less your attention is on the experience, and you fall back on 'I'll just have that brand of gin' or whisky or whatever."
"And then every drink is based on a classic, but it's elevated so it has to be better than the classic. So, if you say 'I want a Negroni' then I'll make you a variation of a Negroni that has to be nicer than the regular one. We've removed two drinks from the menu because we made our elevated version, but guests preferred the original. So, all these little details add up to the whole experience."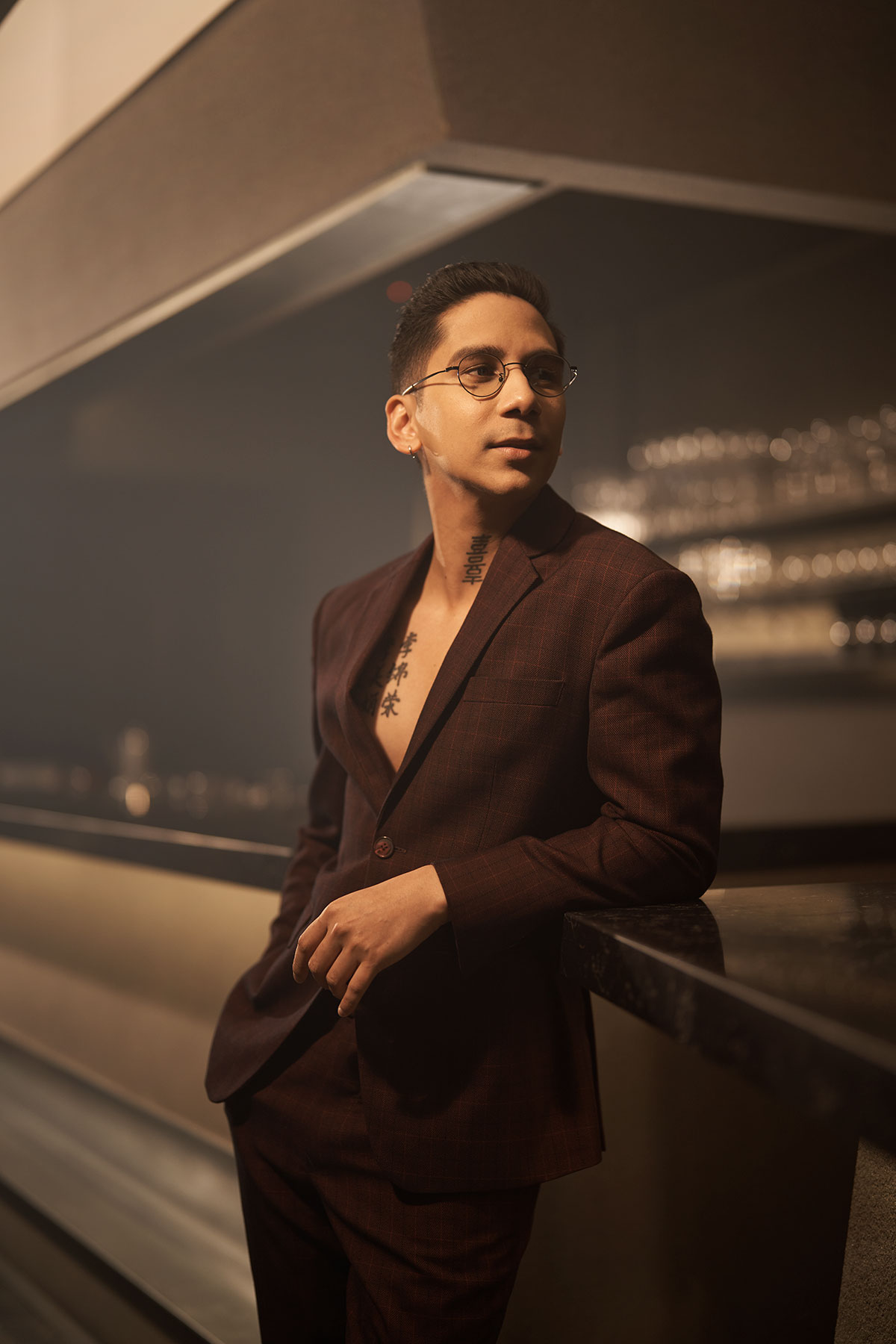 Taking everything into account, it's hard not to see this idea of 'elevated classic' in every part of Jon's story so far. He worked his way up through hard work in kitchens – classic – with a foundational background in culinary school – elevated. He learned bartending on the job – classic – but under one of the best bartenders in the world at one of the best bars in the world – elevated. His favourite drink is a Vesper Martini – classic – and he makes a mean one in his award-winning bar – elevated.
Speaking of the award and how he intends to stay on the list of 'Asia's 50 Best Bars', Jon's response is classically measured:
"It's amazing, but it is a team effort. It feels good, but we just try to do the best we can. It hasn't changed how we do what we do, our approach is still about creating emotional impact with our guests, creating compassionate drinkers who understand a multitude of spirits, and that elevates the entire experience. For winning the awards – if we do it, we do, if we don't, we don't."
A classic man in many ways – I make a mental note about how he repeatedly refers to the profession as 'bartender' and never the modern preferred 'mixologist' – with some elevated ambitions, Jon assures me it won't be long before he adds his names to more projects with his same approach and philosophy – classic but elevated.
Featured image: Jon wears full outfit & shoes from Berluti. 
Photography: Delvin Xian
Photographer's assistant: Dave and Daniel
Art Direction: Anson Siau
Styling assistant: Mon Kai Siong
Makeup and hair: Asaki 
Special thanks: Zuhairie Sahrom
Location: Penrose KL