If you were to search for 'Jiman Casablancas', the first results would describe a well-known socialite, a stylist and writer, a licensed attorney, the Creative and Communications Director of Tarik Jeans, the Editor in Chief of Common Affairs, and the Founder of JCPR. 
Everything he believes in is founded on unshakable sincerity. Our mutual, who also happens to be his stylist-in-arms, introduced us, "He loves to chat, despite his intense and rather intimidating looks. The real definition of don't judge a book by its cover type." And that was an apt description, because despite his grunge-inspired style, Jiman Casablancas was warm and welcoming, quick with a smile and a laugh, and eager to tell his many engaging stories.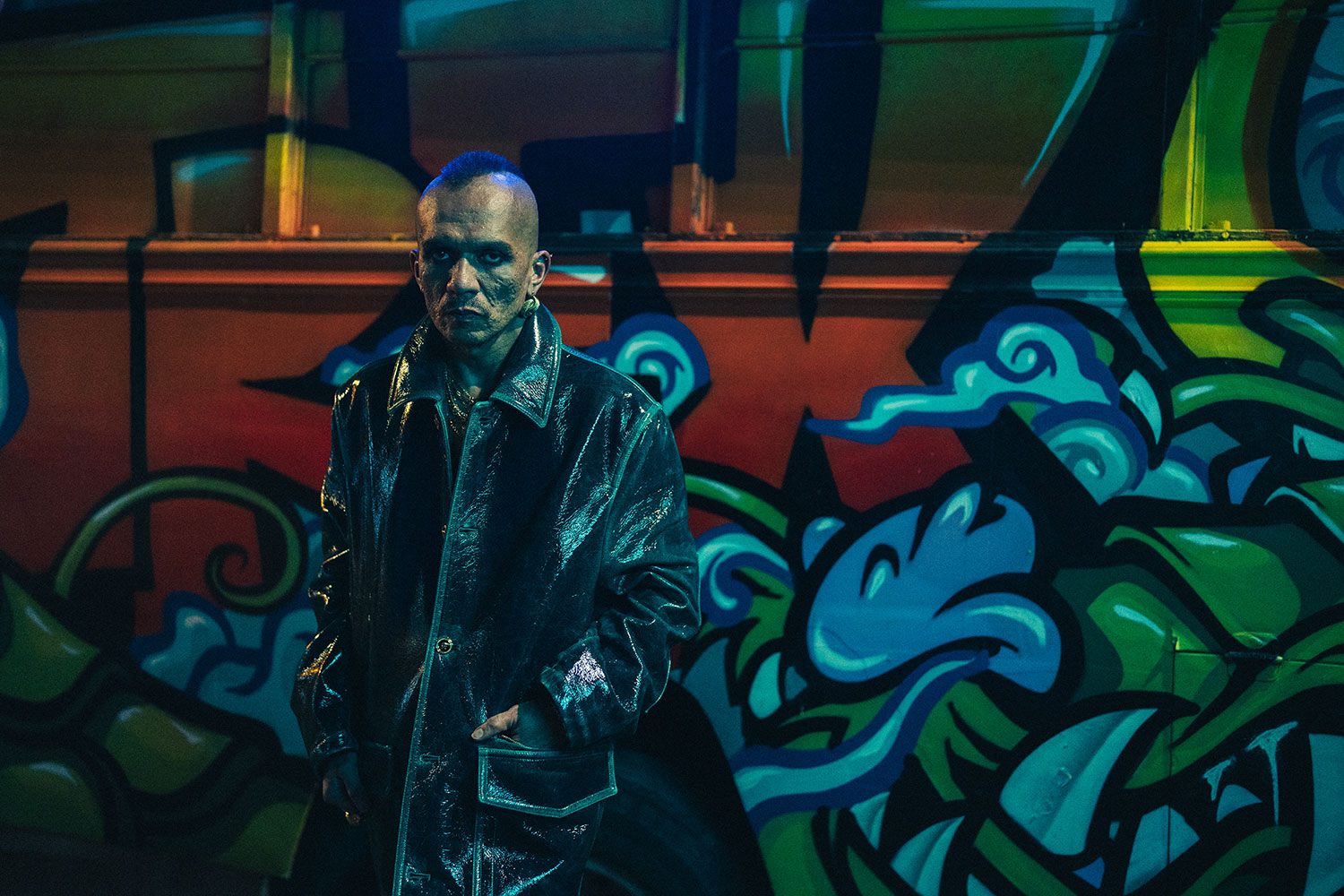 ''I'm a maximalist'', he said as we sat down at Stellar KL, one of the coffee bars inside Rex KL. Dressed in a satin blue button-up that was nonchalantly unbuttoned, skinny jeans, and layers of thick metal accessories—from chains around his neck to a striking one-sided earring and several hefty rings—he is not one to shy away from attracting attention. ''For a while now I've been inspired by Erykah Badu. Other than her brilliant music and artistry, she is well-known for her nonconformist style especially her penchant for wearing striking jewelleries. And that's one of the things I enjoy about these individuals, you know? The authenticity in presenting what you like.'' 
''If you ever fully know yourself, you wouldn't shake on the opinion of others"
Opening up, Jiman shared that his family originated from Negeri Sembilan, but as a child who grew up and lived his whole life in the city, he never felt like he belonged there. ''I used to dislike the idea of going back to our family's kampung. I recall trying to reason my way out of it; it's hot and uncomfortable. My grandfather hails from Melaka but somehow ended up in Kuala Pilah. After all those years, he became a true anak Negeri Sembilan, and only wanted to eat food that ranges from spicy to really spicy." He laughed, and proceeded to walk me further down memory lane.
By the time my coffee arrives, he's nearly halfway through his childhood anecdotes. He expressed that one of the things he is glad for is that his parents never discouraged him from pursuing his interests. In fact, he and his mother both like collecting stuff. ''We're hoarders! My mother used to collect plates and kitchen wares. I'm more of an artsy person. Though I was raised in a conservative household, I somehow took an interest in pop culture and began collecting magazines, posters, cassettes, CDs, books and now, artworks and paintings. My house is like a museum.'' 
''I have always been a magazine lover especially radical ones. I'll buy one magazine and then I stack them. I bought another magazine, stacked them, stacked them, stacked them… And then it became a table. Oh my God, it'll never end!'' His obsession with collecting stretches over to other parts of his life, namely his collection of local designers, cobblers and jewelers who help bring his style to reality.  ''All of these rings are custom," he pointed out his initials on the side of a large rectangular gold ring on his right hand. "I also have about 5 pairs of custom-made shoes, made exactly to my requirements. I don't have to spend time hunting for additional shoes since they're plenty enough to get me through until the end of the world," he joked.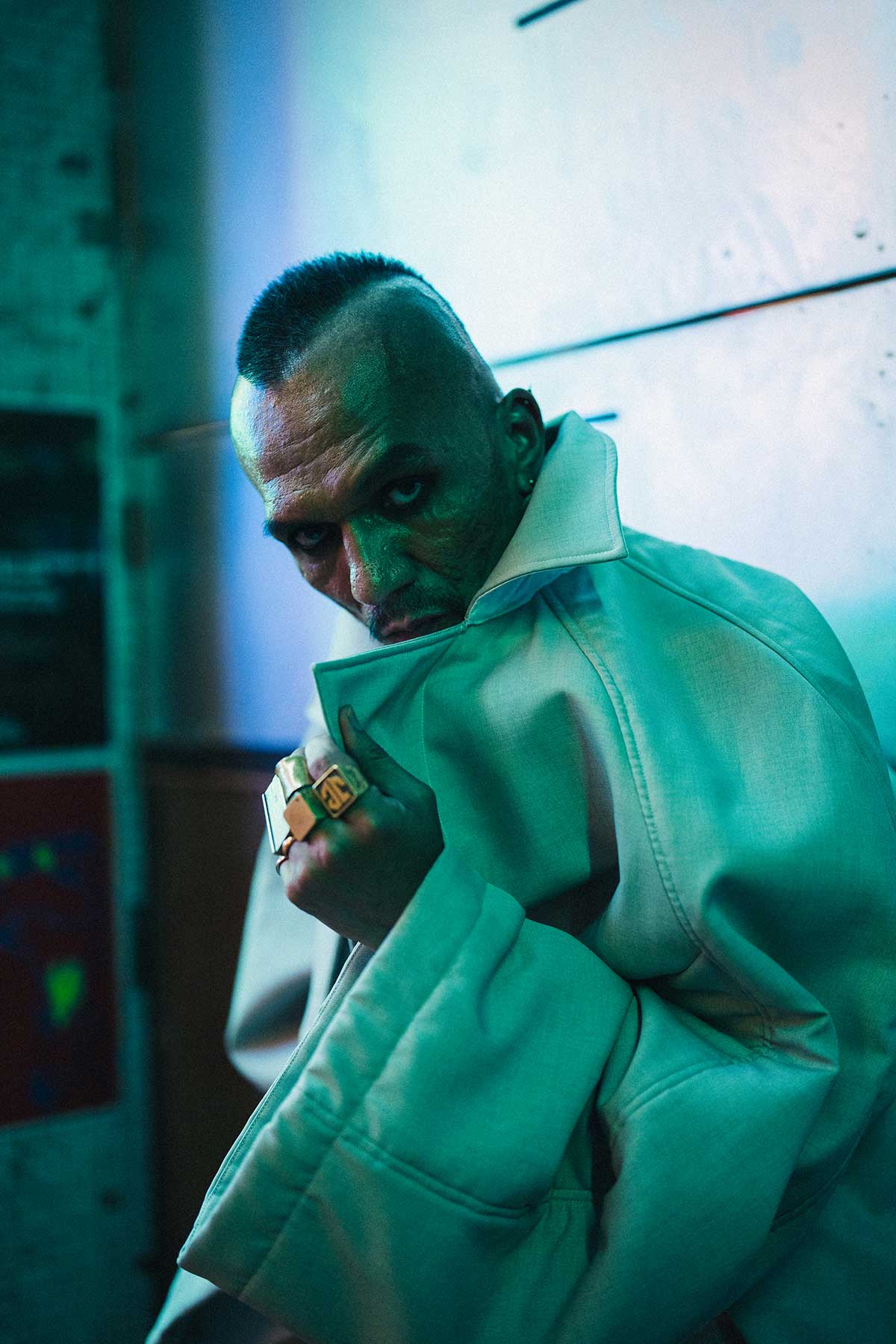 In a society where many people search for approval and affirmation, Jiman Casablancas remains steadfastly loyal to himself. He refuses to compromise who he is or to submit to the expectations of others—from the way he thinks and speaks, and certainly to the way he looks. It was hard not to sneak a look or two or three at the many tattoos on his sleeve. I jumped on the subject, digging on the backstory about his first tattoo. ''It was this pringle-tattoo,'' he explained, pointing to the three black stripes on his right arm. ''There's a meaning to this. At the time, I was sick. So this line represents the three times I walked out of the hospital alive.'' 
"You are free to form your own opinion about me. However, when in doubt, I encourage you to ask."
The numerous ink-works haven't been without their controversy however. "Those who have been following me for a long time are aware of my journey. I was a hardcore party boy and part of that rather legendary period of KL's rave and underground scene. And yet, behind these layers, I could also be a homebody if I want to. I feel like I've already gone through it all; from my relationship with my mother, my solo umrah pilgrimage – the period where I was solely spiritual, the list goes on.''
''In the end, it's all between myself and God," he said after a little pause. ''Despite my rebellion and hard-edged opinions, I continue to believe in God. I never asked or invited others to pursue a certain path. That is not something I do. I've never preached in that manner. My relationship with God and religion are personal to me and I trust in many ways, and is subjective to each of our life experiences. It's your heart and kindness that counts. One thing I believe in is self-expression and originality, and as long as you know who you are, you will continue to do what is best for you.''
As someone with a large social media following, who has experienced social media since the days of Friendster and MySpace, and is just as exposed to the toxic elements of it, I asked whether any of the comments or DMs that he received had ever impacted him. ''If you ever fully know yourself, you wouldn't shake on the opinion of others," he mused. ''Why are you afraid of these individuals behind anonymous accounts if you know you never harm anyone?" 
''Criticism can either shape or damage you.''
''It all depends on who offers you the so-called words of wisdom, and how you take it. If they come from an Ustaz or Sheikh, take them with the intention to tegur you. It's a positive indicator that these people care about you. But if they're coming from some anonymous keyboard warrior who is clearly a hater, with nothing better to do—why bother? Just delete, block and move on.''
"But I'm an open book. But it's a complicated book with twists and turns. You are free to form your own opinion about me. However, when in doubt, I encourage you to ask. One may or may not agree with the answers, but that is the beauty of it. That's what makes us human." At this point, he began to express his gratitude to people who took the time to reach out. His eldest sister, for example, would send him relevant paragraphs from the holy Quran and point out the ways that he could better himself. But at the end of the day, he understands that it's "all love and respect."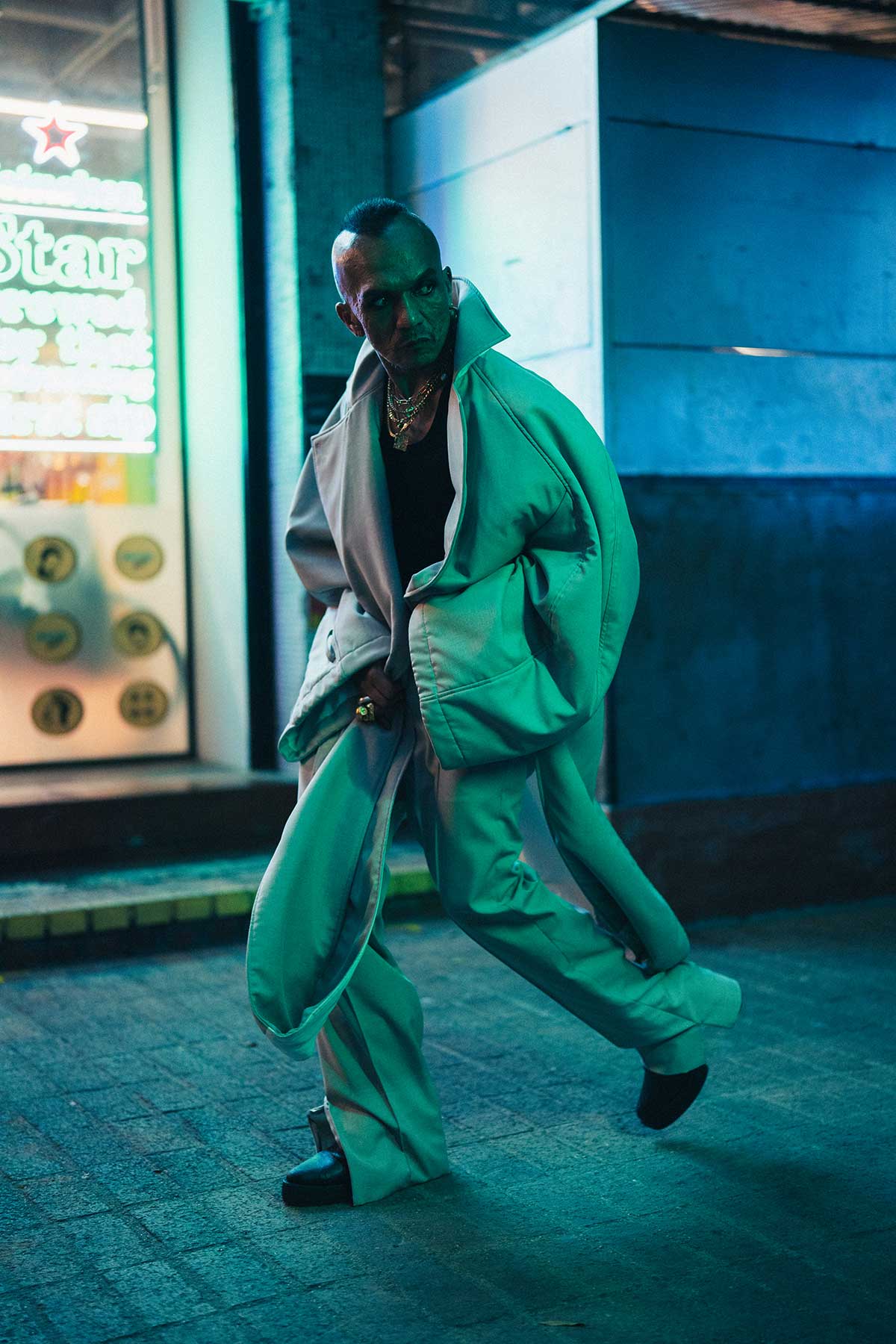 The skies had turned orange and the hustle of a Saturday evening was turning into the bustle of a Saturday night at Rex KL. The stylist popped-in to inform us "We'll wait until the sun fully sets and we start the shoot. I have this vision of Blade Runner vibes." Taking note of the time, I went back to question something that had been on my mind – "Your birth name is Nizam. How did the name Jiman Casablancas come about?"
He smiled ''When I was reading law, back in university, there was already a senior named Nizam and they disliked having two persons with the same name in the same faculty. Because I was the junior, I had to alter my name and the first thing my friend said to me was, 'You look like Jins Samsuddin, from the movie Esok Untuk Siapa, and the name Nizam rhymes with Jiman. Give it a go!' 
''Despite my rebellion and hard-edged opinions, I continue to believe in God"
''I went with it, and the moniker has stayed with me to this day. I don't think anyone recognizes me by the name Nizam. To them, Jiman is always Jiman." As for the name Casablancas, he owed it to the MySpace era when one needed a hip last name to gain attention. ''I'm a big fan of The Strokes, so I took my name after Julian Casablancas—the lead vocalist of the American band.'' 
When the sun had finally set, Jiman put his game face on, got dressed in the designer clothes the stylist had picked for him, and showed his professional side – effortlessly giving the camera everything it needed. A man of many looks and talents, his fearlessness to be himself makes him a rarity in the world full of trends and pretends that he operates in. Jiman Casablancas wears what he wants, says what he wants and does what he wants – until he's done and ready for the next thing that catches his eye.
Featured image: Jiman wears outfits from Behati. 
Contributing Editor: Daween Maan
Photography: Christopher Fowler 
Photographer's assistant: Timothy Clarke
Styling: Mughni Che Din 
Art Direction: Anson Siau 
Makeup and hair: Asaki 
Location: Rex KL